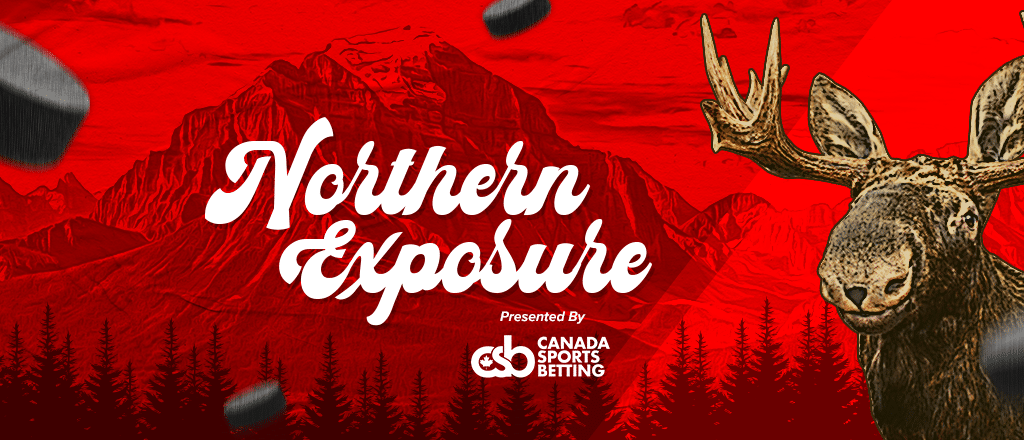 Each week, Canada Sports Betting recaps all the top sports betting and iGaming news in Canada, highlights the event of the week, and takes a look ahead at some of the most intriguing games to bet on over the weekend.
Our top stories this week
Event of the week
Women's World Cup Final – Sunday, Aug. 20
After a month of incredible soccer, the Women's World Cup will wrap up on Sunday morning when England squares off with Spain in the final at 6 a.m. ET.
Spain is a slight -118 favourite to lift the trophy at NorthStar Bets, with England getting -106 odds.
Australia (-125) and Sweden (+102) will clash in the bronze medal game on Saturday morning at 4 a.m. ET.
Canada Sports Betting will have a full game preview on Saturday for the gold medal match, so be sure to check back before placing your wagers.
Horse racing now live on bet365 desktop
North American Horse racing markets are now live on the desktop version of bet365, one day after Woodbine announced the operator as its new partner (see link above for full story).
Horse bettors in Ontario will see a disclaimer on the website that the markets are "Operated by Woodbine Entertainment Group."

Horse racing markets have yet to be added to bet365's mobile app as of Thursday morning, but they should be live before the 164th running of the prestigious King's Plate race at Woodbine on Sunday.
Horse bettors can also continue placing wagers with HPIbet and Dark Horse Bets.
Caesars launches new online casino mobile app in Ontario
On Wednesday, Caesars launched a new online casino mobile app, Caesars Palace Online Casino, in all of its jurisdictions where igaming is live, including Ontario.
The online casino app, which is available on both iOS, Android, and desktop platforms, ties the operator's online gamging to its customer loyalty program, Caesars Rewards, and offers players exclusive games and promotions.
"Players in North America deserve an online casino-first experience that treats them like royalty and that's what we've brought to market with Caesars Palace Online Casino," said Senior Vice President and Head of iGaming at Caesars Digital Matt Sunderland in a press release. "With Caesars' unrivaled brands, IP, talent, and casino destinations, we can offer our players a true omnichannel gaming experience. Our newly developed Caesars online gaming platform and bonus engine perfectly tie online casino play and rewards to the world-class experiences that players can only enjoy at our many Caesars destinations nationwide."
Some of the perks of the new app include:
Unrivaled rewards – enjoy a rewards experience where any iCasino play earns Caesars Rewards Tier Credits to increase status and Reward Credits that can be redeemed for exclusive Caesars Rewards experiences. Reward Credits earned within the Caesars Rewards network can be redeemed anywhere at one of Caesars' more than 50 destinations across the U.S. and Canada, meaning everything earned via Caesars Palace Online Casino play can be used for discounted getaways, world-class culinary experiences, curated VIP experiences and bonus cash in the app. Beyond the Empire, Caesars Rewards members can convert their Reward Credits to Wyndham Rewards® points and redeem them for unforgettable stays at more than 50,000 hotels, vacation club resorts and vacation rentals worldwide.
Promotions fit for royalty – take advantage of an exciting omnichannel welcome offer that puts the choice in the player's hands. The Experience the Empire lead promotion rewards digital players with the chance to win real-world experiences at top Caesars destinations with packages that include flight credits for travel, culinary experiences, VIP nightlife packages, cruises, and much more. New engaging digital promotional content will also be released several times a week, ranging from deposit bonus matches, reward spins, mystery bonus drops, and Reward Credit multipliers.
A refreshing customized experience – Caesars Palace Online Casino operates on a natively built proprietary gaming platform creating a sleek interface and user-friendly experience. Front-end content can be managed in real-time, and a bespoke bonus engine allows for deeper customized and segmented player promotions.
Elevated game content – Caesars Palace Online Casino will offer a range of exclusive branded Caesars games alongside hundreds of classic property favorites and cutting-edge online casino games, including American Roulette, slot games from best-in-class providers, Live Dealer Blackjack, Baccarat, digital classics like Video Poker, Progressive Jackpot slots and much more.
Caesars was one of the first operators to launch in Ontario when first eligible in April 2022. The operator also boasts a retail sportsbook at its Caesars Windsor location in the province of Ontario.
PointsBet Invitational bracket revealed
Who's ready for March Madness on ice!? Yes, summer is almost over Canada.
The bracket, schedule, and teams participating in the second annual PointsBet Invitational curling tournament were revealed this week.
This year's single-knockout tournament (much like the format used in the NCAA Basketball Tournament) will take place at the Sixteen Mile Sports Complex in Oakville, Ontario, between Sept. 27-Oct. 1 and will feature 32 teams (16 men's and 16 women's).
Brad Gushue and his team will be the No. 1 seed on the men's side, while Kerri Einarson and her rink will be the top seed in the women's bracket. Team Jennifer Jones won the women's bracket last year while Team Reid Carruthers prevailed in the men's event. Both teams will be back to defend their respective titles this year.
Fans and bettors will also once again have the chance to win a $1-million prize through the Sweep 16 Bracket Challenge. Fans who correctly predict a perfect men's and women's bracket will win $1 million from PointsBet Canada. Unfortunately, there wasn't a perfect bracket last year and the prize was unclaimed.
The inaugural PointsBet Invitational was a huge hit in Fredericton, New Brunswick, last year and even featured a celebrity invitational event that included members of the Trailer Park Boys, NHL Alumni, and former Olympians, most notably famous Canadian sprinter Donovan Bailey.