Boxing odds are available throughout the year even for fights that are far away or have yet to happen. Boxing bets can be placed at any time.
We provide a full article on the latest Heavyweight title fight between Anthony Joshua and Tyson Fury and we will do the same thing for Canelo's next fight, and generally for big fights that come up.
Below are fights listed as "potential fights", which may not take place in 2022, if they don't take place this year they will be voided. The odds were last updated on May 23, 2022:
| 1st Fighter | | Draw | | 2nd Fighter |
| --- | --- | --- | --- | --- |
| Leigh Wood | 2.50 | 23.00 | 1.61 | Michael Conlan |
| Jermell Charlo | 1.73 | 19.00 | 2.00 | Brian Carlos Castano |
How boxing odds work
In order to successfully bet boxing, one must first understand how to bet and what the odds mean. Boxing odds can manifest in a variety of ways but the three most common formats are decimal, fraction, and American.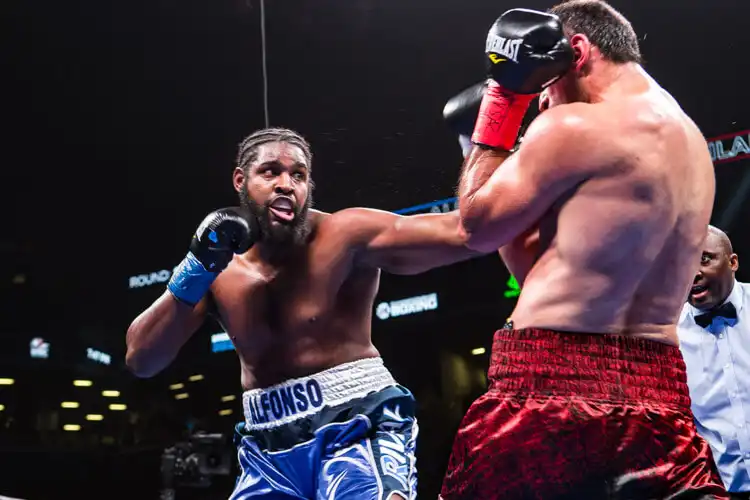 How to read boxing odds depends on what is easiest for you and each sportsbook gives you the option to change the format for the odds.
There are many ways to bet boxing. Let's go through the most common types of bets.
Boxing Moneyline odds
The moneyline is when you pick which boxer wins the match, straight-up. No additional conditions. This is the bread-and-butter of boxing betting. This is the default bet you will come across in sportsbooks and is available in every type of sport (as there is always a winner and loser).
In the event of a draw or no contest, your money will be returned (known as a "push") unless there is explicitly an option to bet on a draw.
Boxing Outright odds
Outright odds are odds for the outcome of a future event. Although rare in boxing, this is a favourite among punters in the Las Vegas betting scene. In boxing, this is when you bet on which boxer wins a tournament or match before the event begins. It is usually offered in most sportsbooks.
An example of this would be a Grand Prix where several boxers fight each other in a single-elimination style bracket similar to tennis. An outright bet will be opened before the tournament begins and you can bet on which boxer wins the whole tournament.
These odds can be lucrative due to the number of matches a boxer has to win. As the tournament progresses, the odds will change or will be taken off the board entirely.
Boxing over/under totals
Betting on boxing fights isn't limited to betting on a winner. The over/under or totals is another popular format where odds predict whether a match will conclude after (over) or before (under) the posted number.
A number like +6.5 or +8.5 will be shown and this indicates the total number of rounds a fight is expected to end. The over/under moniker refers to whether the fight's rounds will go over the number or under the number. Because of the half round, the minutes into each round matter.
Boxing method of victory odds
Betting the moneyline can be either chalky or too risky and hold little to no appeal. To sweeten the pot, these methods of victory odds predict how the fight ends.
Boxers usually win via three methods: decision, knockout, or disqualification.
Betting these odds means also picking a winner plus their method of victory. Instead of just betting a boxer to win, the method must be chosen. E.g. Joshua wins via decision.
This means the bet only cashes if Joshua wins by decision. If he knocks out his opponent or wins by disqualification, the bet loses.
Because of the more precise way of winning this bet, the payout is better than a simple moneyline bet.
Boxing fight length odds
Inspired by the over/under or totals type of bet, the fight length odds goes into even more specific territory. These odds predict an exact or estimated time when a boxing fight finishes.

An exact time bet would be predicting if the fight ends a specific round or even a specific minute into the round. Such a precise bet like this yields a huge payout as these are very difficult to predict.
An estimated time bet would have more leeway and predicts if the fights within specific rounds. Instead of betting on a specific round like "round 2" or "round 4", for example, the bet is on the fight to end within "the first four rounds". The payout is not as much as an exact time bet, but it is also easier to cash.
Boxing Parlays
Due to the juiced nature of boxing betting, it is difficult to profit when betting heavy favourites. You will have to risk a lot of money to win so little. In order to better the return on your bet, stacking your bets together in a parlay is a good option.
Boxing betting odds get better exponentially with each bet added on the parlay.
A parlay works by putting together different bets into one bet. These can be a combination of moneyline bets, over/unders, and with some books, prop bets.
| | |
| --- | --- |
| Bet | Odds |
| Â Joshua vs Ruiz (Under +7.5 Rounds) | 1.53 |
| Jermell Charlo | 1.36 |
| Keith Thurman | 1.71 |
| Parlay Odds | 3.57 |
Boxing betting tips
Winning boxing bets is one thing, but consistently making a profit is another. Winning can take several bets and plenty of investment. But it can all be washed away with a bad bet or two. Here are some opening tips on how to succeed in boxing betting.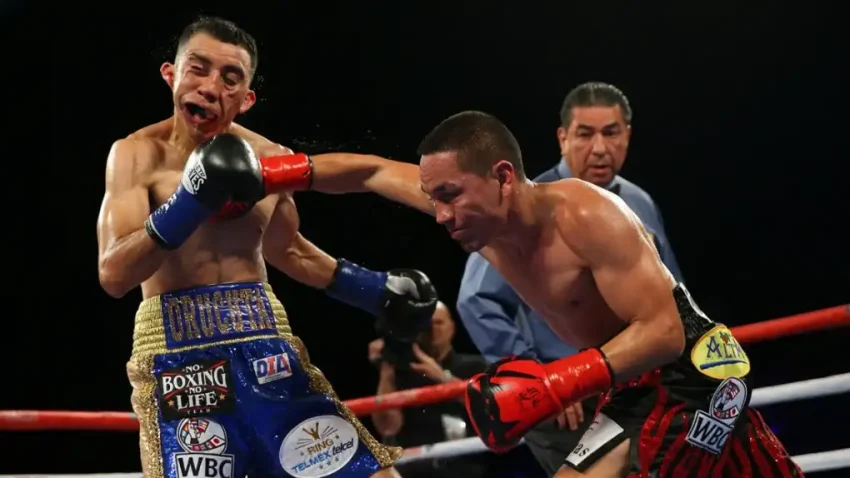 Do the Research
This goes without saying; you wouldn't purchase an item if you didn't know what it was. Even if the boxers are household names, a quick search on their recent fights, training regimen, and conditioning will give you an idea of what you are buying into.
Bet With a Unit System
A unit system is when you take a portion of your total bankroll; a unit is usually 1% of your bankroll, but you can make it whatever you wish. Stick to a system like this to avoid betting on a whim. Stay disciplined and use your research and implied probability to determine how many units the bet is worth if it is worth anything.
Play the Odds, Not the Boxer
Odds are just a translation of the probability of a boxer's chance of winning. You can use an odds converter to see a boxer's probability based on their odds. A heavy favourite at 1.10 has an implied probability of 90.9%. While an underdog with a 6.00 odds has a 16.7% chance of success. Combined with your research, assess if these probabilities are accurate.
Do Not Bet with Emotion
If you want to make a profit in the long-term, you will leave all your emotions outside of betting. Do not bet on your favourites. Your emotions will cloud your judgment and you may make rash decisions. Likewise, do not bet against boxers you hate. If you feel strong emotions towards a match, best avoid it.
These are just beginner's tips on how to approach boxing betting. Take these into mind before placing wagers to maximize your profits.
Interesting Boxing reading
Becoming embedded in the boxing world is a great way to do research. Get familiar with the sport's roots, its culture, history, and its most significant events and boxers. Comb through these from a betting standpoint. The sport of boxing is a prize-fighting game meaning it's all about the money.
To get started on your research, do some reading on boxing. We have plenty of articles on the website.
Top 5 Most Expensive Boxing Bouts
Ten Boxers Made of Iron
The Best Boxing fighters
Boxing's superstars are household names and some of the richest athletes on the planet. No matter the time, these boxers are popular and have betting odds opened whether they have a fight lined up or not. They are also the best boxers on the planet. Here are some of boxing's biggest superstars:
Canelo Alvarez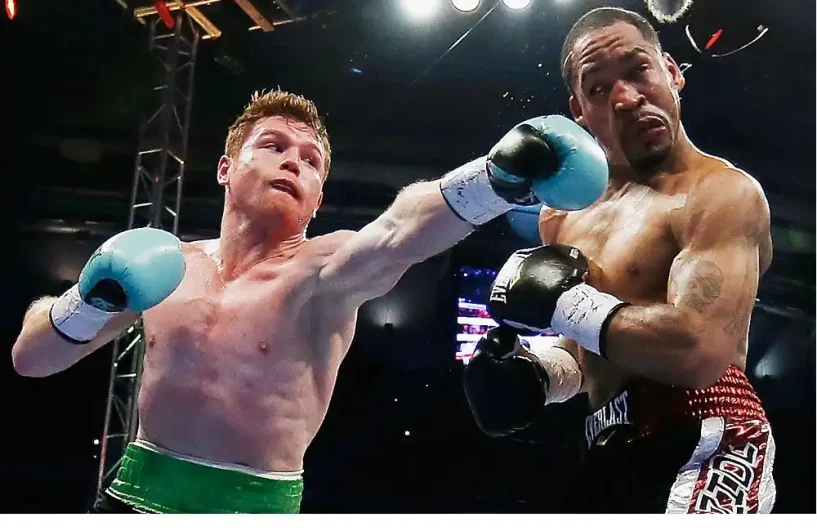 The biggest superstar in boxing right now, Canelo Alvarez is paving a career that rivals the great Mexicans before him. His only blemish on his resume is against Mayweather in a fight where he was much younger. Canelo is one of the best counter-punchers and has one-punch knockout power. Having signed a record-breaking deal with DAZN, Canelo continues to headline the biggest boxing matches.
Manny Pacquiao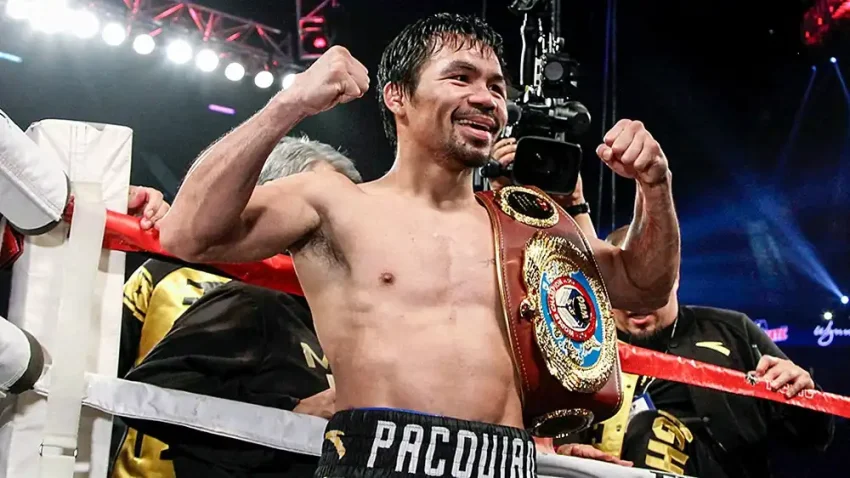 Pacman continues to excite boxing fans even at over the age of 40. While semi-retired thanks to his duties in the Philippines, Pacquiao is still one of the sport's best boxers. His fast-paced style makes him one of the most fun boxers to follow. His hand speed combined with his endurance make him difficult to beat even against the top young boxers today.
Fans can't wait for the next available Manny Pacquiao's fight odds.
Floyd Mayweather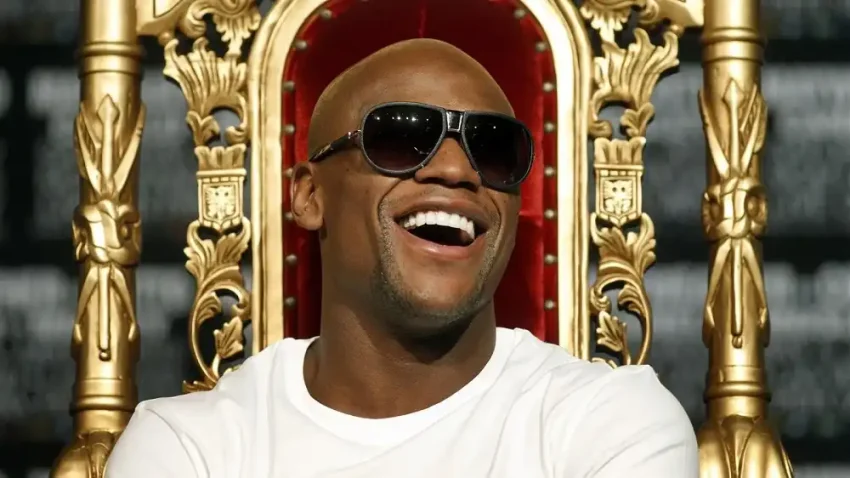 Even if he is "retired", Mayweather will come back for the right type of fight. Undefeated at 50-0, Mayweather has beaten legendary boxers and is considered the greatest of his era. His blistering trash talk coupled with his impregnable defence makes him nigh-impossible to beat. Nicknamed "Money", he is the richest boxer in history and almost every one of his fights sells millions of pay-per-views.
There are plenty of available Mayweather odds, even though he has not confirmed any fight yet.
Odds for major boxing fights
Check out our full list of boxing picks articles below:
Callum Smith vs Canelo Alvarez