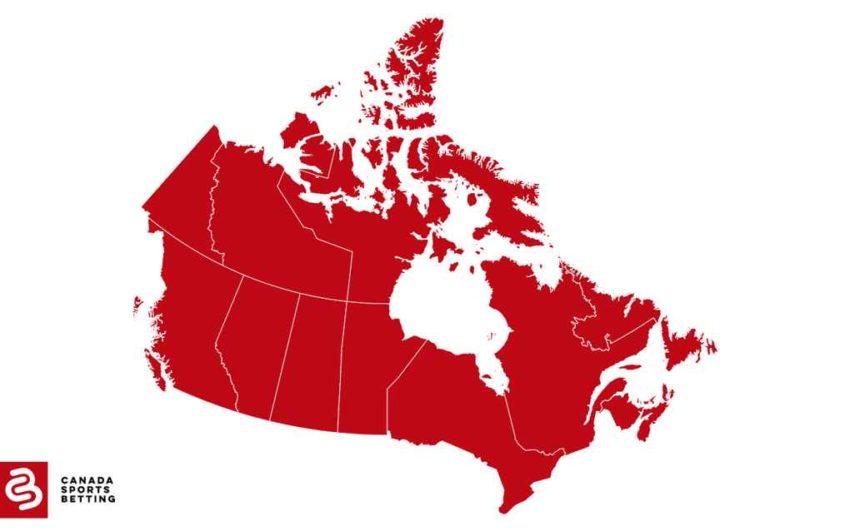 Is Sports Betting Legal In Canada?
Yes.
Section 207(1) of the Criminal Code of Canada gives provincial governments the power to "conduct and manage" gambling activities in their respective jurisdictions.
Gambling activities in Canada went unregulated until 1892, when the federal government developed and passed the Criminal Code of Canada, which banned all gambling activities except for horse wagering and games at small midways, or carnivals, across the country.
In 1969, the Criminal Code was tweaked by the federal government to allow small-stakes gambling on behalf of charities. This development later led to the passing of Bill C-150, which gave the provincial and federal governments the opportunity to use lotteries to fund specific activities, such as the 1976 Summer Olympic Games in Montreal.
In 1985, another amendment to the Criminal Code gave provinces the exclusive authority to conduct and manage lotteries and lottery schemes, including games conducted via a computer, video device, or slot machine.
This amendment also gave provincial lotteries the opportunity to offer parlay markets for popular North American sports events, like hockey, basketball, baseball, and football. At this time, moneyline wagering was the only option available and each parlay required at least three legs.
In 1992, provincial governments debuted the parlay betting product PROLINE, and other similar sports lottery products, at retail locations to offer an alternative to illegal bookmaking in the country.
With the rise in popularity of the World Wide Web in the early 1990s, several independent grey market operators from around the world, in places like Costa Rica, Gibraltar, and Isle of Man, began taking bets from Canadian customers, who were exposed to a wide array of markets, higher bet limits, and bonuses for the first time.
Legislators drafted a number of bills to legalize single-event sports betting and attempt to begin taxing the revenue domestically, which eventually led to Bill C-290 getting passed in the House of Commons in 2012. However, the bill was voted down in the Senate in 2015, and a second attempt was also squashed in 2016.
On Feb. 25, 2020, Conservative Member of Parliament Kevin Waugh introduced Bill C-218, intended to legalize single-game wagering in Canada and give the provinces the authority to conduct and manage the regulation of the industry. Conservative Senator David Wells later sponsored the bill in the Senate, ultimately leading to the decriminalization of single-game wagering, effective Aug. 27, 2021.
As previously stated, sports betting is "conducted and managed" by the individual provinces of Canada. Provincial governments have the ability to establish the legal framework for sports betting within their provincial borders. Ontario is currently the only province to allow private operators to compete in the marketplace alongside provincially run lotteries.
The legal gambling age in Canada is 19, except for bettors wagering in the provinces of Quebec and Alberta, where the legal gambling age is 18. The age to purchase lottery tickets varies depending on the province.
Legal Sports Betting Options In Each Province
Each province has different regulations and platforms regarding online and retail sports betting. Betting on sports is legal in Canada, but with major restrictions compared to other countries. With recent changes to allow single-game sports betting in Canada, we have seen major changes. Legal online sports betting is permitted in the following provinces:
British Columbia (British Columbia Lottery Corporation)
Nova Scotia (Atlantic Lottery Corporation)
New Brunswick (Atlantic Lottery Corporation)
Newfoundland and Labrador (Atlantic Lottery Corporation)
Prince Edward Island (Atlantic Lottery Corporation)
Ontario (Ontario Lottery and Gaming Corporation, AGCO, iGO)
Quebec (Mise-o-jeu)
Saskatchewan (Saskatchewan Indian Gaming Authority, WCLC – Sport Select)
Manitoba (Manitoba Liquor & Lotteries/PlayNow)
Alberta (Alberta Gaming, Liquor and Cannabis/PlayNow)
Canada's northern provinces and territories – Yukon, Northwest Territories, and Nunavut – only have in-person retail sports betting via the Western Canada Lottery Corporation's Sport Select games available. However, sports bettors can fill out their bet slips online, but they must visit a retail location to purchase their tickets.
British Columbia
Population: Approx. 5.2 million.
Legal provincial online sportsbook: British Columbia Lottery Corporation – PlayNow.
Major professional sports teams: Vancouver Canucks (NHL), Vancouver Whitecaps (MLS), Vancouver Warriors (NLL), British Columbia Lions (CFL).
British Columbia is a province that private sportsbook operators are very interested in, but the provincial government hasn't yet seriously considered allowing them into the local market. The city of Vancouver hosted the 2010 Winter Olympics and boasts four professional sports teams. Sports fans and bettors in this region also keep close tabs on nearby Seattle teams.
Alberta
Population: Approx. 4.5 million.
Legal provincial sportsbooks: Western Canada Lottery Corporation – PlayAlberta, Sport Select (retail).
Major Professional sports teams: Calgary Flames (NHL), Edmonton Oilers (NHL), Calgary Roughnecks (NLL), Calgary Stampeders (CFL), Edmonton Elks (CFL).
Besides being the home of many professional sports teams, this province is known for hosting the yearly Calgary Stampede and is a paradise for alpine skiing and other winter sports. Provincial regulators in Alberta are looking for two private operators to provide retail sports wagering, with possible mobile extensions.
Saskatchewan
Population: Approx. 1.2 million.
Legal provincial sportsbook: Western Canada Lottery Corporation – Sport Select. Retail only. The Saskatchewan Indian Gaming Authority launched a new online sportsbook in November, 2022, with the help of BCLC's PlayNow platform.
Major Professional sports teams: Saskatchewan Roughriders (CFL), Saskatchewan Rush (NLL).
Home to the wildest fans in the Canadian Football League, this prairie province is also known for curling.
Manitoba
Population: Approx. 1.4 million.
Legal provincial lottery for sports betting: Western Canada Lottery Corporation – PlayNow (online)/Sport Select (retail).
Major Professional sports teams: Winnipeg Jets (NHL), Winnipeg Blue Bombers (CFL).
Winnipeg is the epicenter of sports in Manitoba, a province known for developing world-class curlers and hockey players. Many sports fans/bettors in this region, which shares a border with Minnesota and South Dakota, follow Minnesota and Wisconsin sports teams due to their close proximity.
Ontario
Population: Approx. 15 million.
Legal provincial sportsbook: Ontario Lottery and Gaming Corporation – PROLINE + (online), PROLINE (retail).
Major Professional sports teams: Toronto Maple Leafs (NHL), Toronto Argonauts (CFL), Toronto Raptors (NBA), Toronto Rock (NLL), Toronto FC (MLS), Ottawa Senators (NHL), Toronto Blue Jays (MLB), Hamilton Tiger-Cats (CFL), Ottawa Redblacks (CFL).
Ontario, the most populous province in Canada, is home to the most professional and amateur sports organizations in the country, as well as the most sports bettors. In addition to OLG's PROLINE games, Ontario launched a regulated iGaming market on April 4, 2022, which allowed dozens of private operators into the sports betting marketplace. All of the other provinces will be watching carefully to see if this type of open model will work for them as well.
Quebec
Population: Approx. 8.6 million.
Legal provincial sportsbook: Loto-Quebec. Uses sports betting platform called Mise-o-jeu.
Major professional sports teams: Montreal Canadiens (NHL), Montreal Alouettes (CFL), Montreal Impact (MLS).
Quebec, a primarily French-speaking province, boasts three professional sports franchises. The region used to also host the Montreal Expos (moved to Washington in 2004) Major League Baseball franchise and the Quebec Nordiques (NHL) before they became the Colorado Avalanche in 1995.
Atlantic Provinces
Population: 2.5 million (Nova Scotia, PEI, Newfoundland and Labrador, New Brunswick).
Legal provincial sportsbook: ALC – PROLINE.
Major professional sports teams: Halifax Thunderbirds (NLL).
Nova Scotia is the largest of the Atlantic provinces and is known as a junior hockey hotbed. The province has bred high-profile hockey stars Sidney Crosby (Pittsburgh Penguins) and Nathan MacKinnon (Colorado Avalanche), but still doesn't have a NHL team. Due to its proximity to the Atlantic Seaboard and Maine, many fans and bettors follow Boston sports teams religiously.
Top
Online Sports Betting Canada
Online betting is the preferred form of gambling in Canada, with an estimated $14 billion spent illegally offshore in 2020.
One of the aims of Ontario's new regulated sports betting market, which launched on April 4, is to be a catalyst for change by converting customers to a safe, and regulated, online sports betting market.
Many online sports bettors don't understand the risks of wagering with an unregulated sportsbook. There are no guarantees that deposits are secure, personal information is protected, odds are fair, and responsible gambling initiatives are active. Even your payouts on winnings could be delayed or not given at all. Not to mention some offshore websites are operated by illegal entities.
Online sportsbook operators in Ontario are subject to a roughly 20% tax from the Ontario government on gaming revenue. This means that a sizable portion of your deposits with regulated sportsbooks in Ontario are reinvested to the local community.
Retail Casino Sports Betting
In-person casino sports betting is now legal in Ontario as of November, 2022.
On Oct. 31, 2022, the OLG announced it had reached an agreement on compliance with the Ontario government to pave the way for the launch of retail sport betting in Ontario.
Hours after that announcement, Great Canadian Entertainment, which operates 25 gaming, entertainment, and hospitality destinations across Canada, announced it was accepting in-person retail sports wagers at 10 of its Ontario casinos.
Four of its 12 Ontario casinos: Great Blue Heron Casino & Hotel, Pickering Casino Resort, Elements Casino Brantford, and Shorelines Casino Belleville, have launched dedicated sportsbook lounges, where patrons can watch live games, enjoy food and beverage options, and place sports wagers at designated kiosks.
Six other GCE locations, including Casino Woodbine, Shorelines Casino Peterborough, Shorelines Casino Thousand Islands, Elements Casino Mohawk, Elements Casino Grand River, and Elements Casino Flamboro now feature sportsbook kiosks within existing gaming areas.
A few days later on Nov. 3, 2022, Caesars Windsor launched 10 sports betting kiosks on its property. Construction is already underway on a retail sportsbook with an estimated completion date of early next year.
On Nov. 16, 2022, Fallsview Casino Resort and Casino Niagara opened their respective retail sports betting kiosks and lounge.
There are also plans for a sports betting lounge later in 2023 at one of SIGA's seven casinos in the province of Saskatchewan.