Operating in Nova Scotia, New Brunswick, and Prince Edward Island, the Atlantic Lottery Corporation (often shortened to ALC) provide sports betting for residents of the three Maritime Provinces.
Only Secure Canadian Betting Sites
Guaranteed Fast Payouts
Best Odds Quality and Variety of Sports
HOW WE RATE SPORTSBOOKS
HOW TO GAMBLE ON ATLANTIC LOTTERY PROLINE
Those who use the service are able to bet on the outcome of most major sports such as hockey, football, basketball and golf. Those playing Atlantic Lottery Corporation Proline need to choose the result of at least two games (as is required under Canadian law).
The majority of sports betting done through the Atlantic Lotto Proline. Proline service is done at lottery centers (often found in convenience stores, gas stations and lotto kiosks).
Gamblers use a pen or pencil to fill in boxes on betting cards. The ALC does operate a website for betting, although it lacks the sports betting options CanadaSportsBetting partners such as Sports Interaction (SIA) have on their websites.
Is it Legal to Bet on Atlantic Lotto Proline Online?
Betting online, whether it is through the Atlantic Lottery Proline website or using an online sportsbook, is legal.
As of August 2021, bettors can now place single-bet sports bets on a range of excellent sports markets. This has been long-awaited by Canadian bettors for a long time.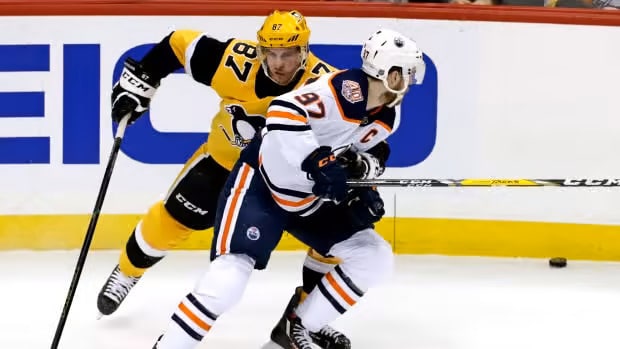 Betting on single events is possible using an online sportsbook or through many Canadian betting distributors.
Sports betting in Canadian provinces from ocean to the ocean is commonplace and legal, with the smartest bettors making the change to online sportsbooks.
How to Bet on ALC Proline Online?
Betting on Proline involves making between two to six wagers with odds accumulating with each added bet. The best Canadian betting sites offer the same experience, with a broader variety of betting options and better odds.
It is easy to compare online sportsbooks such as Sports Interaction (SIA) with ALC Proline.
You can do this by simply looking at the games list on the ALC Proline website and creating a bet card on an online sportsbook with the same games. Bettors do not need to create an account on a Canadian betting site to try this.
After creating a simulated bet card on one of our partner's websites, bettors can compare the simulated card with the one they created on the ALC Proline site. While the two will have the same bets (for example four NFL moneylines), there will be a difference.
Since gambling in Canadian Provinces is controlled by the government, the simulated bet card on the online sportsbook will offer a bigger payout if the bets are all correct.
Proline Compared with Online Sportsbooks
The entire ALC Proline game lists for betting is available on our partner Sports Interaction's website. Using the two services are similar. First users need to make an account with a valid email address, valid Canadian address and set up a form of payment.
After setting up and verifying an account, customers can scroll through the different betting options available to create betting cards. At this step of the betting process is when Canadians will see the differences (and advantages of online sportsbooks) between the two.
As mentioned earlier, online sportsbooks offer better odds equalling bigger payouts, but that is not the only difference between the two.
The first is the ability to make single wagers when using an online sportsbook. Online sportsbooks, since they do not operate directly on Canadian soil, allow for Canadian customers to wager on a single event.
While making multiple bets on a single card results in a higher payout, there are many times when bettors want to wager a single underdog to win without parlaying another wager.
Betting options available is another big difference. Even though the ALC has increased the options available, adding futures and eSports to their games list, the number of bets still pale in comparison to online sportsbooks.
Bettors will also find live betting online. Online sportsbooks do not close games from betting after they start. Instead, they have live betting lines that adjust in real-time, giving everyone a chance to get in on the action.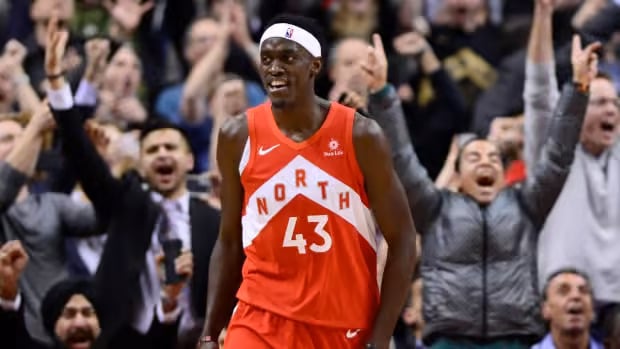 Alternative Options for ALC Proline
There are plenty of different online options for the bettors looking to ditch ALC proline. Before picking one option, Canadians should consider what they want from their online sportsbooks. Two of the factors readers need to compare before making a decision are the bonuses and the payment methods.
Bonus and Promotions
Online sportsbooks offer two primary forms of rewards to their users.
The first is a new user bonus, and the other is promotions (often linked to a specific sport such as the NFL season).
Canadians should know what bonuses are available and their terms before making their decision.
They should also see if there are any promotions or campaigns on their favourite sports to help make their experience better.
Method of Payment
Also knowing the best payment methods for Canadians is central.
Online sportsbooks accept multiple types of payment (although not every form of payment is accepted on every online sportsbook).
Know what sort of payment you wish to use and make sure the online sportsbooks you are considering accepts it.
Also, check out the time it takes to process deposits and withdrawals. There is nothing worse than waiting for deposits to process or having withdrawal requests sit in limbo as the website approves your request.
Benefits of Playing ALC Proline Online
There are multiple reasons why Canadians are making the switch to online sportsbooks betting over the antiquated provincial ticket betting service.
Better In-touch with Consumer Demands
Online sportsbooks understand customer trends better than the provincial sports lottery.
They have adapted to accept many more forms of payments than the traditional service offered by the province.
Some allow users to deposit with Bitcoin as long as they have an e-wallet and meet the other legal requirements to gamble online. Those that accept Bitcoin often offer a special sportsbook bonus for those using the payment method.
Bitcoin is not the only modern form of payment online sportsbooks accept. Some out there allow customers to use a PayPal account to make deposits and withdrawals.
PayPal is not universally accepted like bank transfers and credit/debit cards. However, if you want the security of PayPal, we can help you find places to deposit to with PayPal here.
Better Odds
The most significant benefit to betting using an online sportsbook over ALC Proline Stadium is the odds. Typically ALC proline odds on a point spread or game total on an ALC ticket is 1.5.
That is much worse odds than the average 1.87 to 1.95 found on the same bets when using an online sportsbook.
The difference in odds adds up quickly.
For example, betting two games with odds of 1.5 equals an accumulator of 2.25. If one of the same games has odds online of 1.91, then the difference in payout on a $10 is only $3.40 on the accumulator despite your chances of winning being half as likely.
Parlaying two games with odds of 1.90 on online sportsbooks has a payout of $36.00 or over $13.00 then what you would win using ALC Proline.
For this reason alone, making the switch to one of our top-rated partners is a decision.
Sports betting in other provinces
Atlantic Lottery Proline Betting FAQ
What is a prop?
PROLINE Props are much the same as props we see in major sports, meaning it's another way of betting. Each prop provided by the Atlantic Lottery is a comment on a particular game, league, or event, offering a unique wager. 
 
Prop wagers are available on most major events, as well as a number of smaller games. PROLINE users are able to place bets on multiple props on their betting tickets.
How do CAPS work?
CAPS are employed when a bettor has wagered on an individual or combination of games or props which have a limited payout. At this point, there will be an investigation by PROLINE analysts to see if a wager can be completed. There are CAPS made in order to prevent excessive betting, as well as immoderate payouts.
What is the bet limit?
The betting limit is based on the sport and will vary from one to the next. Also, it's worth noting that all winning tickets with a value of over $250 or more will be sent to regional banks to claim.
Do the official PROLINE results include Overtime and Extra Play?
Well, it's dependent on the sport the bettor is interested in wagering on at that time.
Mostly sports include overtime and extra play, except for Golf doesn't include extra play, Hockey outcomes do not include OT or SO, Soccer includes overtime but not penalties (unless it's a second-leg game), and that's it!
How can I access my PROLINE ticket online?
It's easy! All you have to do is log in to your ProlineStadium account and navigate to the "My Account" link, which features on the login widget in the top-right hand corner of the page. Once you've arrived at the My Account page, look for the menu on the left and select "Account History" – here you'll find all your purchased tickets.
What happens if a game gets cancelled and I've already placed a bet?
At PROLINE, in a situation like this, the odds for the cancelled game or event revert to 1. This is done in order to protect the bettor and allows the payout to provide the user with a fair outcome quickly and conveniently. 
How long do I have to claim my winnings before it becomes invalid?
For PROLINE winners, they must claim their winnings within one year from the Draw Date of the ticket, which means from when the game or event was concluded. Back in 2019 bettors had two years, but this has since been changed.
How does Combo Play work?
Combo play was created as a tool for users to place wagers on smaller combinations and place them all on one ticket.
You'll be offered the choice of what level of a combo to select, which means all picks made will fall under the Combo Play level. Unfortunately, the PROLINE system doesn't allow for certain picks to be part of the Combo Play combinations, as such "wheeling" one or more picks isn't permitted.
What is a neutral site game?
Sometimes in PROLINE betting, there are games or events that take place in a stadium or place where neither team has the home side advantage.
Instead, the game is played at a neutral venue, meaning the home advantage isn't factored into the odds.
While bettors read this, they may wonder why teams are assigned as "H" in these games and it's because there must be a home and away side – the use of H is arbitrary.
Why can't I select the game I want to wager on?
As each province holds it's own permissions regarding gambling, it's important to make bettors aware that PROLINE doesn't have the ability to restrict its Game Lists. As such, certain wagers will show even though they can't be bet on.