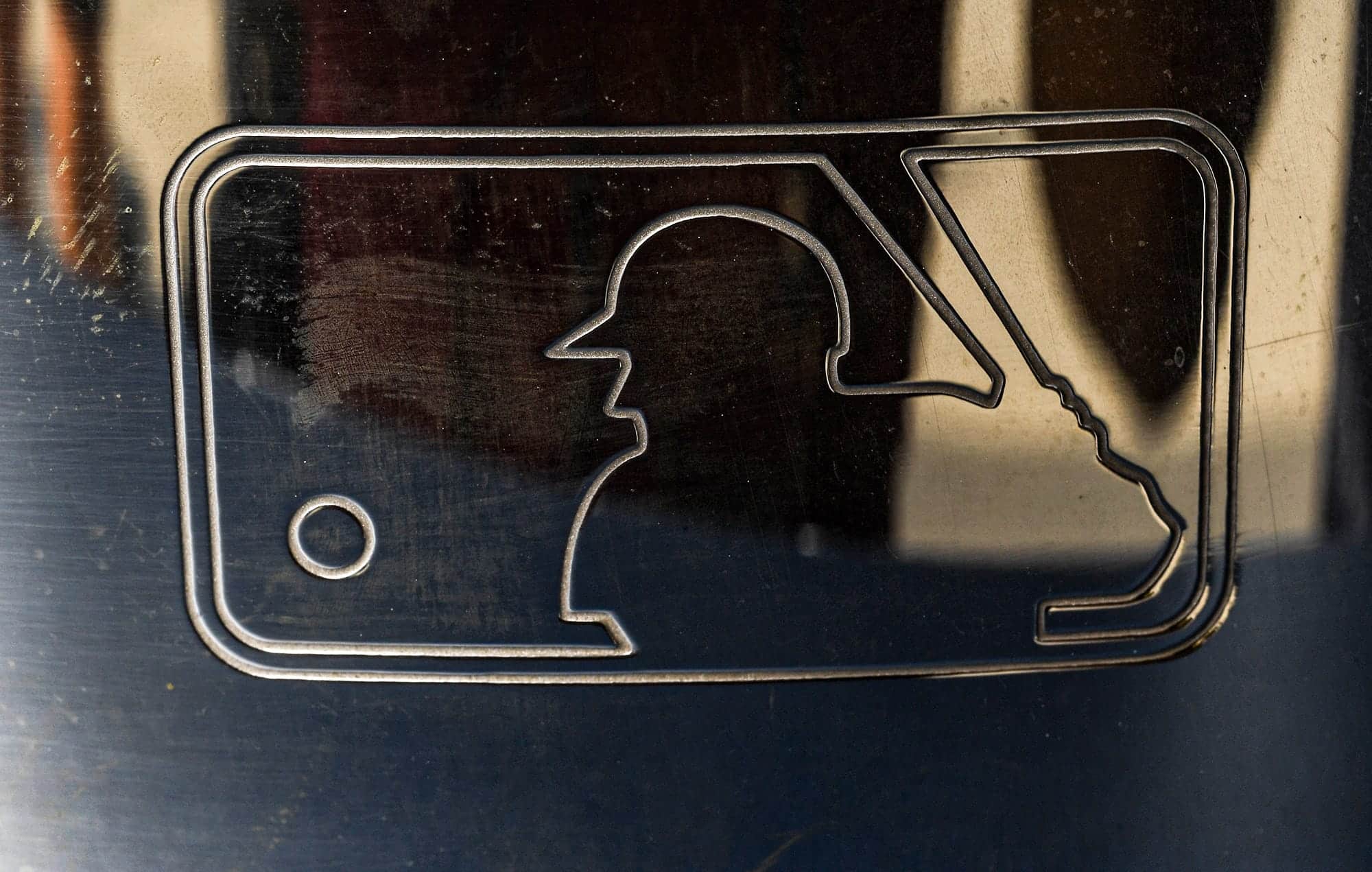 Find the best World Series odds plus MLB online betting resources like picks, power rankings and schedule here.
Up to the Minute 2023 MLB World Series Odds:
The 2023 World Series odds were last updated on Oct 04, 2023:
MLB World Series Betting
The MLB Postseason is here! There are tons of bets Baseball fans can make this time of year.
Whether you're ready to place a wager on a single game, live odds in the middle of the action or jump right ahead and pick your champion before the games get underway, you'll have all the MLB odds at your disposal.
MLB betting lines change by the minute, as do the odds to win the World Series, but come the postseason, you'll have a great idea of who is the favorite to capture the glory.
In 2022 the MLB Postseason was expanded to let 12 teams in rather than 10. Wildcard rounds will be 3 game series and every game will take place at the higher seed's Ballpark.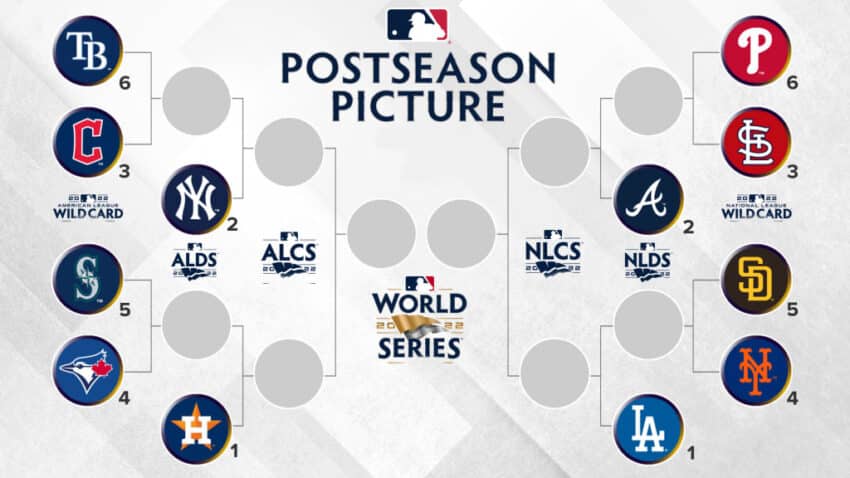 Think you know who will take the Wildcard rounds? Make some picks today!
How to bet on the 2022 World Series and win?
Odds to win the World Series swing throughout the year. Bettors and fans get a clearer picture as October Baseball approaches.
There are always some underdogs with improved MLB odds to win the World Series and you cannot discard them.
So, where can fans head to find the best bets for them? Here at Canada Sports Betting, our partners have already started looking ahead to October ball, with futures picks and MLB World Series odds already laid out.
Odds to win the World Series vary and some sportsbooks have better odds than others. Sports Interaction (SIA) usually has the best odds for MLB World Series futures.
So, where can you place your bets? Check out our breakdown of the best Sportsbooks in Canada.
In addition to looking for the best prices for your bets, you should also compare bonuses: Sports Interaction (SIA) offers up to a $200 sign-up bonus, other sites including Betway ($200 bonus), PowerPlay ($250 bonus), bet365 ($200 bonus) and others are more than dependable with their odds for all Canadian betting events.
If you prefer to bet through your mobile device, you must check out which sportsbook has the most suitable app for you. You should see if their app is easy to navigate if it is easy to install if it has specific bonuses for mobile users, etc.
Find your best fit and get ready to place your bets.
How to find the best welcome bonus for MLB World Series betting?
As we mentioned above, multiple different outlets offer fans not only great odds, but outstanding bonuses to sign up for their betting sites and start laying money down on some of their favorite teams.
With fans already thinking about Vegas odds for World Series Game 7 and even World Series Game 1 odds, the time to start getting ready for the Fall Classic certainly is now.
However, it's important to note just how bonuses work.
For example with Sports Interaction (SIA), they offer a welcome bonus of up to $200. This means if you sign up and deposit $200 into your account, they'll match that $200 in your account. You can't load $50 and expect to receive $200. In that case, you'd get an extra $50 to play with.
Welcome bonuses will always entice new users to sign up, because they're being given extra money to lay bets with. Keep in mind, though, with welcome bonuses, you'll need to make an initial deposit in order to claim your prize.
With PowerPlay, they've gotten creative with how they hand out their bonus funds. They offer $100 on sports bets, providing a 100 percent bonus on two bets of up to $50. So, you could in theory take your two different $50 free bets and pick either the futures champion (World Series winner) and Game 1 winner if you choose.
With so many different options, it's easy for bettors to find the best Canadian betting bonuses that fit their needs. And with all of our partners offering you bonuses throughout the year, there's never a bad time to hop in and sign up.
Which Canadian Sportsbook has the highest odds to win the 2022 MLB World Series?
Fortunately here at Canada Sports Betting, we work with dozens of partners who are ready to provide you with the best odds for all the MLB games on the schedule.
And when the World Series arrives, you can count on those same partners offering different kinds of odds. This includes game lines, series projections, over/unders for each night and more.
It's important for readers to compare the odds at the different sportsbook we have to offer. This can easily be done by visiting either the desktop version or the mobile apps (where they're available).
You can also see updated World Series odds by visiting our odds widget, which presents the updated odds from multiple sportsbooks side by side.
With odds changing so rapidly, it's always wise to keep an eye out on how things are moving both pre-game, during the action and throughout a series.
A team could be a monster favorite leading up to Game 1, but then fall behind 2-0 after two games. Then, odds would then flip tremendously, altering how you might bet on the games moving forward.
See below the top sportsbooks where you can wager online and choose the best one for you:
Which Sportsbook has the most 2022 MLB World Series Odds?
Who ends up playing in the World Series, the amount of prop bets that will be set as options for bettors will make the seven-game series even that more exciting.
With so many odds available out there, we highly recommend bettors to check out multiple Canada Sports Betting partners to see which numbers they favor.
Sites like Sports Interaction (SIA), BetVictor, bet365 and others are popular for loading different prop bets and getting them up in timely fashion. Leading up to the World Series, you'll be able to bet on a plethora of outcomes.
This includes World Series MVP, who will win each game, how many games the series will last, which player will hit the most home runs, which player will go yard in a specific game and more.
As MLB Playoffs odds change, this will cast a wide affect on how things could eventually end up playing out. Futures markets will always be among the most popular bets, especially with fans riding high on their favorite teams.
If you're confident your team can win the World Series, why not put you money where your mouth is? That's how a lot of MLB followers feel out there.
Can I bet on the 2022 MLB World Series with mobile?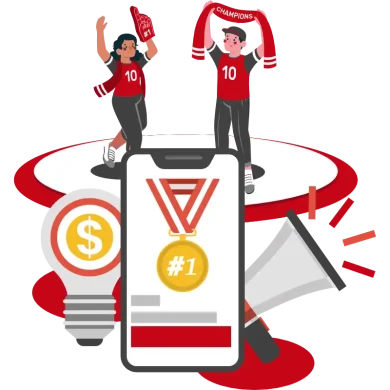 The way our world operates these days, virtually everything can be done from your phone or tablet. In the case of sports gambling, this is also the case.
Want to download an app to place your World Series bet? This won't be an issue whatsoever once Game 1 of the Fall Classic rolls around.
Some of our partners do indeed have an app, which offers convenience, no question. Some wonder what's best, using desktop or mobile? Well, it really depends your situation.
If you're on the go a lot and are often away from a computer, going the mobile route would be a great fit. Both offer the same odds and user experience.
Say you're at the park and see that the Yankees have decided to make a shift in their rotation and Jameson Taillon will start Game 1 against the Padres (hypothetical). The Yankees' odds rise, but you still think San Diego will win comfortably.
Sites like Bet365 allow you the opportunity to hop on your phone and place a bet.
And with Bet365 in Canada, it's considered among the favorite mobile apps for Canadian players. With the app, fans can follow live scores, live odds and even watch live events.
2022 World Series Winner Odds
You might be wondering how MLB World Series odds are already available. Don't worry, you're not alone. These are known as 'futures' odds, where each team is given their early odds to win the World Series.
There are also 'futures' odds for each team to win their division and for teams to capture the AL or NL Pennant. These odds change quite a bit, especially with a team either going on a hot or cold streak.
As soon as an AL and NL champ has been crowned, World Series odds will then be broken down to the two teams, with odds being presented for the champion and individual games as well.
Betting on Baseball during the Postseason and World Series is a truly exciting time for fans and betting enthusiasts alike. Follow along at Canada Sports Betting and don't miss a minute of the action!
When was the first World Series?
The World Series has been held for more than a century. The first was held between October 1 and October 13 in 1903.
Who won the first World Series?
After a nine-game series that pit the AL and NL champions against each other, the Boston Red Sox beat the Pittsburgh Pirates, five games to three.
How do futures work?
Futures are bets that look a lot like moneylines. The difference is that futures are for big events farther down the road. You will find bets for the World Series as a future or outright.
What kind of World Series props can I find?
World Series props can generally be divided into two categories: player props and team props. For example, you can bet on how many strike outs a pitcher will have, or which team will score first.
Who's the favourite to win the World Series 2022?
Right now the favourites are the LA Dodgers. It is possible that this will change over the regular season and playoffs.