Sports Interaction Review
Terms & Conditions Apply
New customers only. Deposit & bet $10 to get $200 in Bet Credits (T&Cs apply.) 19+ Play Responsibly
19+. Ontario players only. T&C apply. Please play responsibly - connexontario.ca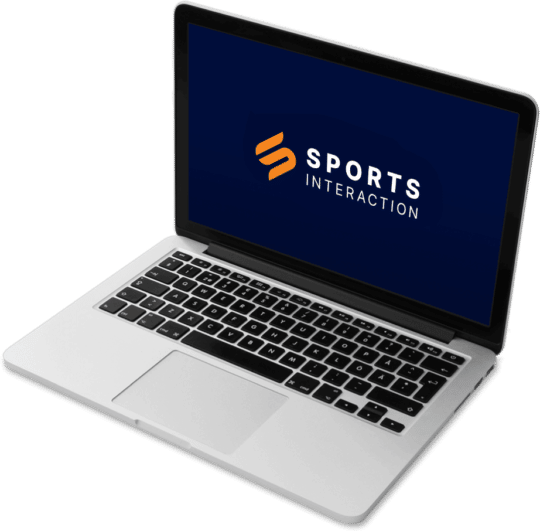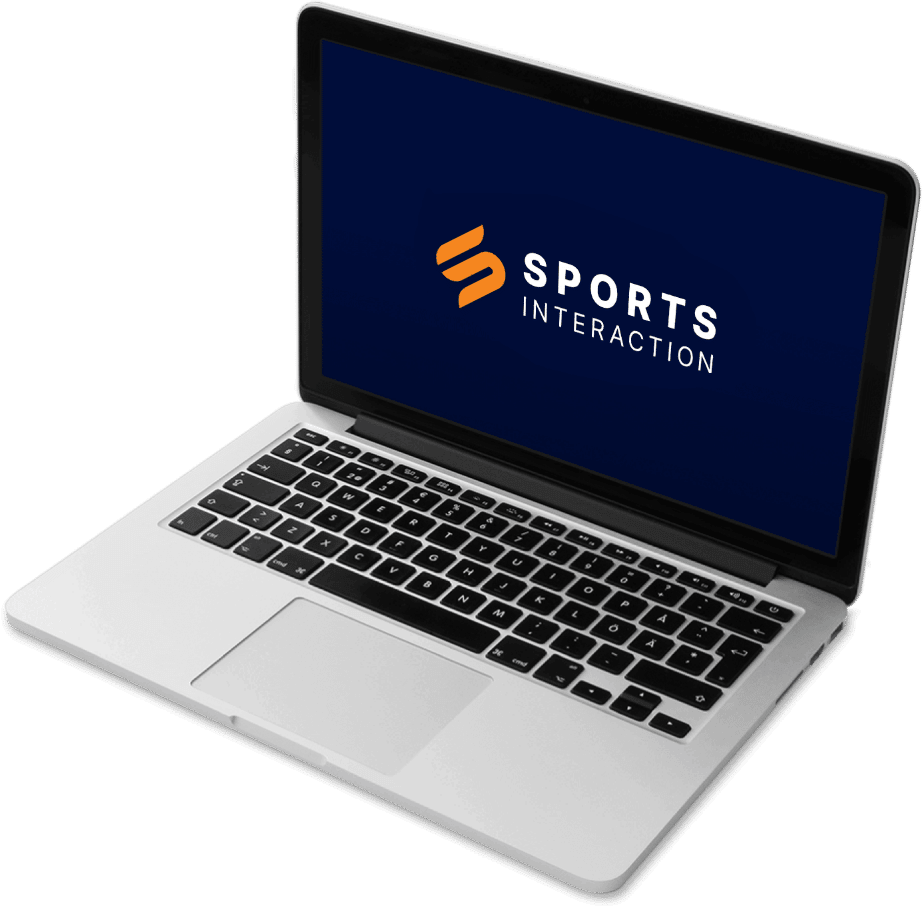 As the Canadian sports betting market continues to explode in popularity, who better to focus on than a book that's built its reputation in our own back yard? Sports Interaction has over two decades of experience in the online gaming industry, opening its doors in the Kahnawake Mohawk Territory in 1997 and growing ever since. This online wagering legend is licensed by the Kahnawake Gaming Commission in Canada and the Jersey Commission in the United Kingdom. Offering sports, casino, poker and horse betting action, SIA is a one-stop top gaming hotspot available to you on a 24/7 basis.
Here on Canada Sports Betting, we're here to help you figure out the best sportsbooks around. This Sports Interaction Canada review will break down the book and help you best understand whether it's the right choice for you!
We compiled our recent updates to this review on a special page.
This Month on Sports Interaction: The NBA and NHL playoffs are entering the conference finals, UFC 289 is around the corner with Vancouver in sight.

Sports Interaction Welcome Bonus
Sports Interaction is offering it's new customers $200 worth of Bet Credits when they place a first bet of $10.
Simply place a deposit of $10 or more and then place a qualifying bet of $10.
Sportsbook bets that have odds of less than or equal to -200 (1.5) do not qualify. Only bets placed and settled within 45 days of deposit qualify.
Bet amounts greater than the Free Bets balance have the option of using a combination of Bet Credits and cash.
Unused Bet Credits will expire 45 days from date of issue.
Deposit with Interac e-Transfer
Top Choice for Canadian Bettors
Serving Canadians Since 1997
Great LIVE Betting Platform
All In One Wagering Website
Safe and Secure Banking Methods
Crypto payments not accepted
Sports Interaction Bonus
CLAIM YOUR BONUS – Interact with Canada's favourite online sportsbook! Join today and get $200 in Bet Credits with only a $10 Bet!
TAKE ME TO Sports Interaction!



Sports Interaction Canada Sports Betting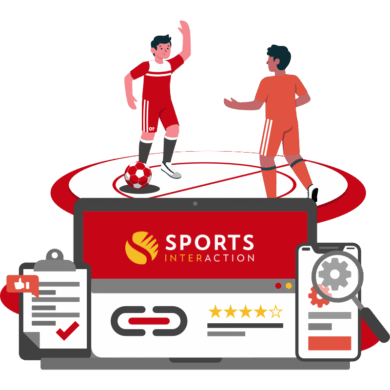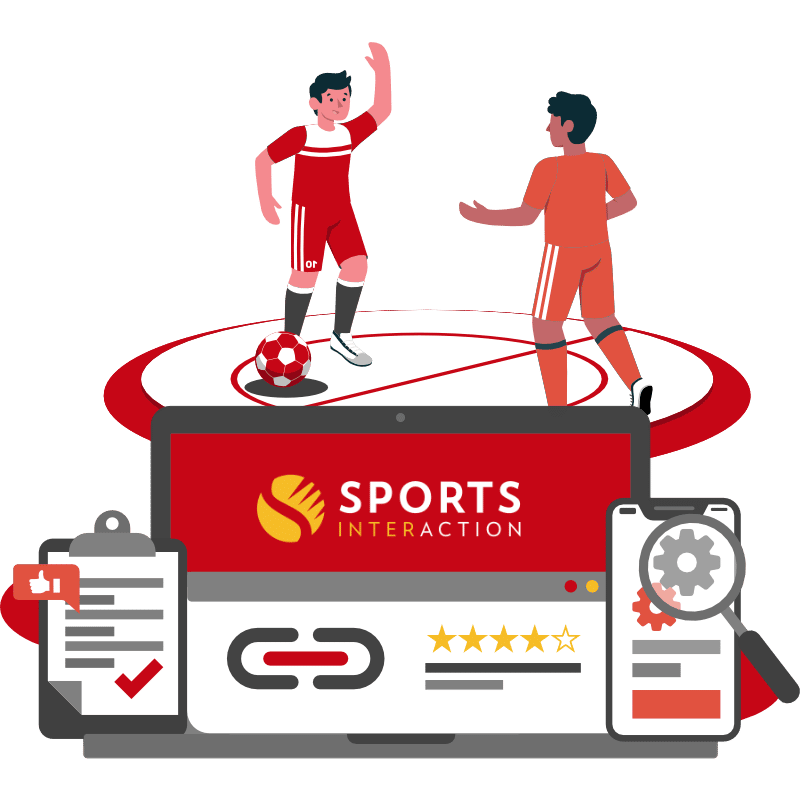 Sports Interaction has been a major player on the online sports wagering scene for over two decades now. Joining the mad-rush to gain an internet presence way back in 1997, this Canada focused sports betting pioneer has withstood the test of time. Secure and simple is the Sports Interaction way, as they protect their clients with top-rated security measures and the website is very easy to navigate. SIA also offers a nice mix of popular banking options like Interac e-Transfer, and their "one-wallet" account system allows bettors instant access to each of the exciting platforms.
Sports Interaction Look and Feel
To kick off this Sports Interaction review, we'll first dive into the design. If you're to say anything about Sports Interaction's design, your first impression will be that it's distinctive. The dark blue background and orange and white text give SIA a unique feel that stands out in the crowd. 
Take a short spin around the Canadian betting landscape and you'll be able to pick Sports Interaction out of a lineup in no time. This is something that should be considered a win in a crowded space, but outside of distinctiveness, SIA's design isn't super revolutionary. 
Mind you, it does everything well, but you'd be hard pressed to point out a particular feature that sets it apart.
That being said, the experience on Sports Interaction Canada is fast, free of issues and easy to use for beginners and vets alike.
The design and interface display information in a clear and concise way and SIA does a great job of partitioning categories so you aren't left endlessly searching for what you want.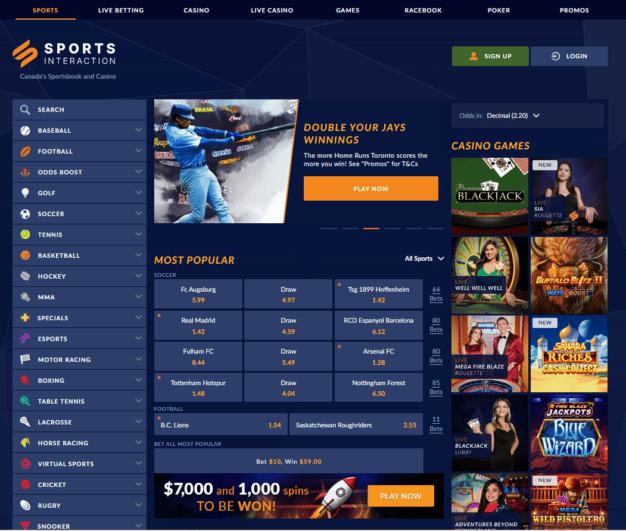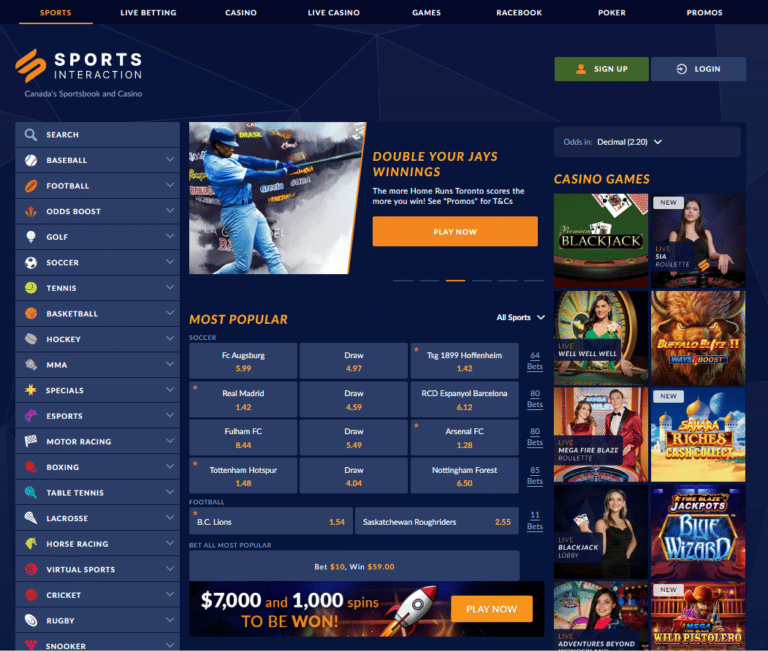 Signing Up For Sports Interaction Canada
Sign up is quick and easy on Sports Interaction Ontario but be prepared to provide validation documents before you can use your account.
Complete all the required fields and select a username and password combination that you won't soon forget. Sports Interaction does not require any special characters in its passwords but you will have to include at least one uppercase letter and one number.
After filling out all your account details and choosing a secure password, now comes time for account validation. If for any reason you close the page before validating, fear not, you will be able to log into your account using the credentials you chose and try validating again.
To validate your Sports Interaction account, you must provide images of documents proving your identity and address are accurate. Once submitted you will receive confirmation in short order and your account will be ready to use, and you can make your first SIA bet.
Sports Interaction Ontario
While Sports Interaction has been a staple in the Canadian industry for decades, they were a little slow to get involved in the first regulated "gold rush" in the country. When Ontario opened it's doors to licensed partners in April 2022, SIA Ontario did not make the list. Nevertheless, the company finally got approval in August, and the Sports Interaction Ontario site launched a shortly after.
Once they enter SportsInteraction.com, Ontario users will see a pop up notifying them that they're on the more general Canadian site, rather than the Sports Interaction Ontario betting site. When you click "Continue to Ontario Site", you'll be redirected to the Sports Interaction Ontario sportsbook and casino, which is identical in almost every way, but can be differentiated by the iGaming badges at the top confirming their license.
Sports Interaction betting works in basically the same way on the Ontario site – it's existence and separation exists entirely to give Ontarians peace of mind that their playing experience is safe and secure. For Sports Interaction Quebec, Sports Interaction Alberta, and other Sports Interaction players across the country, you can continue to use the regular site and have the same experience you've had for years.
CFL Partnerships
Sports Interaction Canada is the official betting partner of the Canadian Football League's Winnepeg Blue Bombers, Ottawa Redblacks, Hamilton Tigercats and Edmonton Elks.
As of 2019, SIA Sports presents customers with exclusive odds, betting lines and promotions tailored to their four CFL team partners. In turn Sports Interaction supports the franchises themselves with sponsorship dollars, fan interactions both on-field and online and official promotions.
In an interesting turn that shaped the future of the Edmonton franchise, Sports Interaction became one of the more prominent voices calling for a name change in the summer of 2020. Using their established partnership and relationships within the CFL, Sports Interaction called on the franchise to change the longstanding Eskimos moniker.
As SIA is operated by Mohawk Online (an initiative owned by the Mohawk Council of Kahnawake) which is dedicated to providing vital economic support, employment opportunities and vocational skills development and training for First Nations, they felt it vital that Edmonton make a change for the good of the club and it's fans.
After dropping the name Eskimos in 2020, it was announced in 2021 that the franchise would go forth as the Edmonton Elks.

Official Canadian Betting Partner of the NLL
In December 2021 the National Lacrosse League announced that Sports Interaction would become their official sports betting partner in Canada.
In an effort to grow engagement with Canadian fans and to grow the sport in Canada, Sports Interaction will cross promote the NLL on their platform and televised National Lacrosse League games on TSN will feature SIA branding. A premiere weekly matchup on TSN will be marketed as the "NLL Game of the Week, Presented by Sports Interaction."
Dean Montour, CEO of Mohawk Online (operators of Sports Interaction) was excited about the new partnership and particularly Lacrosse's connection to Mohawk culture. He had this to say when the partnership was made official; "Lacrosse is part of our heritage and a sport very close to our hearts. For centuries, Mohawks have bet on lacrosse games and we are proud to partner with The NLL and its fans because they share our passion and epitomise everything that is great about the game."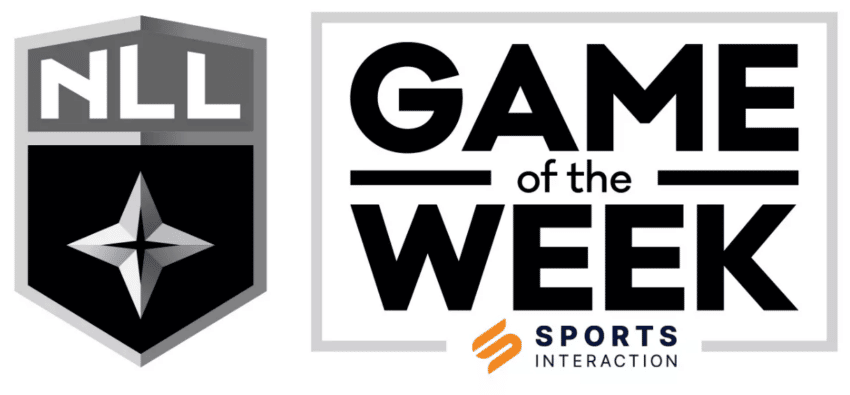 Sports Interaction Bottom Line Recommendation
Here at Canada Sports Betting, we respect handicappers and bookmakers equally. We want Canadian sports bettors to get the best bang for their betting buck, and we only recommend sportsbooks that meet our strict criteria outlined above. Looking out for both sides, we are proud to offer solid alternatives to the Provincial Sports Lottery schemes. With age comes perfection and, though it is virtually unobtainable, Sports Interaction is always working toward being the best in the gaming business.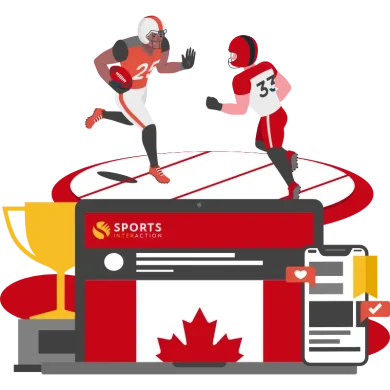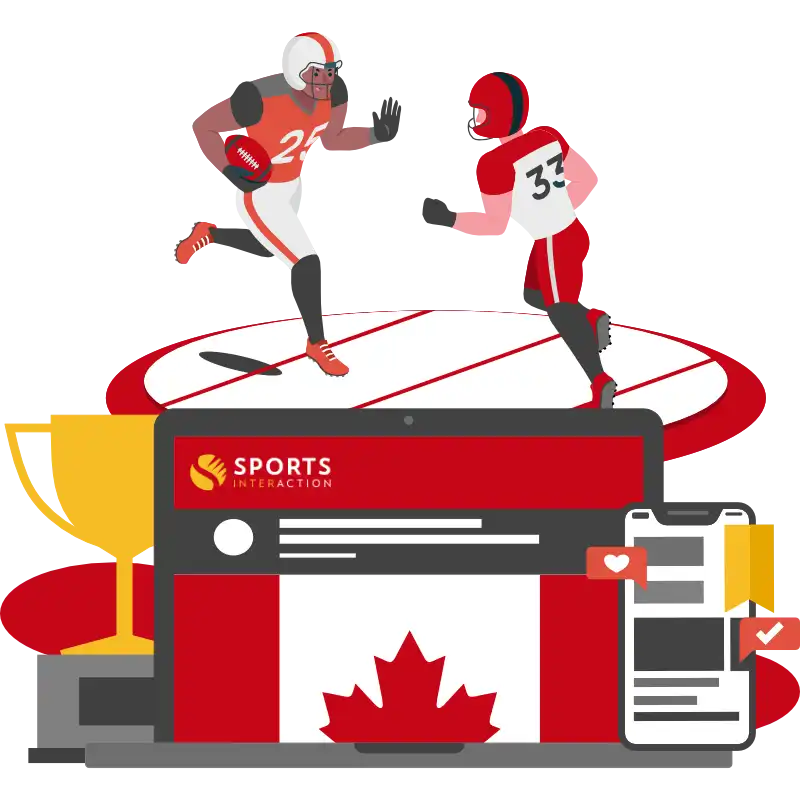 They have lots of competition, as illustrated in our Top Bookmaker list. But we have watched SIA grow for many years now, and they are always on the cutting edge. We remember a time when we gave them negative points due to the lack of a LIVE betting platform. As technology improved, SIA adopted it and they are now a top in-game wagering provider. Overall, Sports Interaction continues to shine as a top-rated online sportsbook.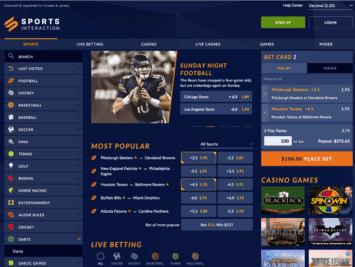 Enjoy Betting On Sports Interaction
Want access to this incentive? Simply visit Sports Interaction via the link below, register a personal account, and make a first deposit.
Click Here To Visit SportsInteraction.Com!
Sports Interaction FAQ
Can I Use Sports Interaction in Canada?
Yes! Sports Interaction is entirely Canadian and prides itself on being the "first online sportsbook and casino dedicated to Canadians".
Is Sports Interaction legal in Ontario? Is SportsInteraction Legal in Canada?
As the Ontario gambling space is a little different from the rest of Canada's, Ontarians may only bet legally on books licensed by the Province's regulatory body. Luckily for fans of Sports Interaction in Ontario, they have their own version of the site that's properly regulated and available for them to use. Users in Ontario with existing SIA accounts will be able to convert their accounts to Ontario only ones.
Who Owns Sports Interaction?
Entain PLC, one of the world's largest sports betting and gaming groups took ownership of Sports Interaction in their acquisition of Avid Gaming in early 2022. Entain's portfolio is truly massive in the space, boasting properties such as BetMGM (a joint venture with MGM Resorts), betwin, Ladbrokes and Partypoker. As far as the day to day is concerned; Mohawk Online continues to operate Sports Interaction Canada. An initiative owned by the Mohawk Council of Kahnawake.
Where is Sports Interaction Located? Is Sports Interaction Canadian? Where is Sports Interaction based?
SIA home office is located in the Mohawk territory of Kahnawake in Quebec. Their parent company; Entain, is located in London, England.
Is there a Sports Interaction app?
Only in Ontario, where they finally released a Sports Interaction iOS App and Sports Interaction Android App in 2023. For the rest of Canada, Sports Interaction offers its customers a mobile friendly browsing experience but no dedicated app at this time.
Can you do Parlays on Sports Interaction?
Yes you can. All the betting combinations from major online sportsbooks can be found on Sports Interaction. Sports fans will feel comfort in knowing that SportsInteraction Canada has you covered from single bets to parlays, round robins and teasers.
Can you Cash Out bets on sports interaction?
Yes. Certain bets will be available to cash out prior to the event in question at SIA's discretion.
How do I withdraw from Sports Interaction?
Withdrawals work much like deposits on SIA. Choose which form of payment you would like to receive your funds, ie. Interac, Wire Transfer, iDebit, etc. and choose how much you would like to withdraw. Any withdrawal under $50 will incur a $10 processing fee. Every form of withdrawal is free once per month, any more withdrawals after the first will incur a set fee. Refer to SIA rules for details.
What Sports are available for betting on Sports Interaction?
Bets can be placed on all major North American sports leagues as well as soccer and rugby leagues around the world. Individual sports can be wagered on such as Tennis, Golf and Darts. Many other betting options are available so be sure to check them out!
Sports Interaction is also the official betting partner to four Canadian Football League teams (Edmonton, Ottawa, Winnipeg and Hamilton) as well as the National Lacrosse League. Expect to find special promos and coverage of their partner sports.

Does Sports Interaction pay real money?
SIA is indeed a real money Sportsbook. Understand the risks involved with sports betting before making real money deposits and wagering on Sports Interaction Canada.
How much money does Sports Interaction take from winnings?
SIA does not take any cut from winning bets, the winnings are all yours. Sports Interaction earns money from losing wagers only.
Do people win big on Sports Interaction?
As with any online sportsbook people do sometimes win big, but big losses are even more common. Luck is the ultimate decider when gambling so please gamble responsibly and within your means. Know your limits and stop when gambling isn't something you enjoy anymore.
Does Sports Interaction Accept Bitcoin?
SIA does not accept Bitcoin as a form of payment.
Is SportsInteraction Safe? Is Sports Interaction Legit?
Yes, Sports Interaction is safe. The book is one of the longest standing in the country and has one of the strongest reputations in the industry.
Wait, what's this place called again?
Beware of the many typos associated with this book. Two words, plural on the left. Sports Interaction. Not Sport Interaction, not SportsInteraction, not Sports Interaxtion, not Sports Interactions. Sports Interaction, not Sports Interactive. If you must abbreviate it, you want SIA, not SI. Beware of phishing attempts coming from misspellings.
---