Sportsbooks are constantly evolving, providing a range of new markets like virtual sports betting which are growing in popularity and giving rise to some of the best virtual sports betting sites we've ever seen.
Sports fans can enjoy sports events conducted virtually, via high-tech software, every day throughout the week, opening up a whole new market for sportsbooks and bettors across the globe.
Below we'll list some of the top-rated sportsbooks offering virtual sports betting.
Virtual Sports at SportsInteraction
Sports Interaction (SIA) offers a range of great betting markets to users, pertinently it's dedicated virtual sports market. The SIA site is great and finding the virtual sports section is simple; click the sports tab then navigate to virtual sports on the left-hand side.
SIA provides customers with a variety of betting markets, including virtual tennis, horse-racing, soccer, greyhounds and many more! Brose the SIA site today and see if they have the betting line to suit your preferences.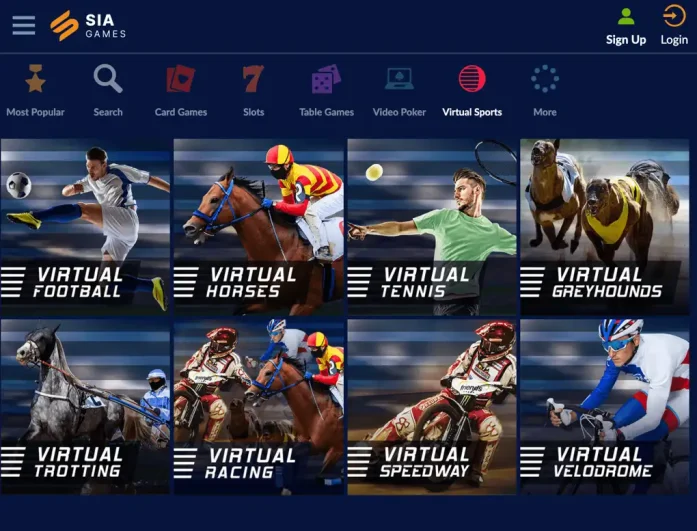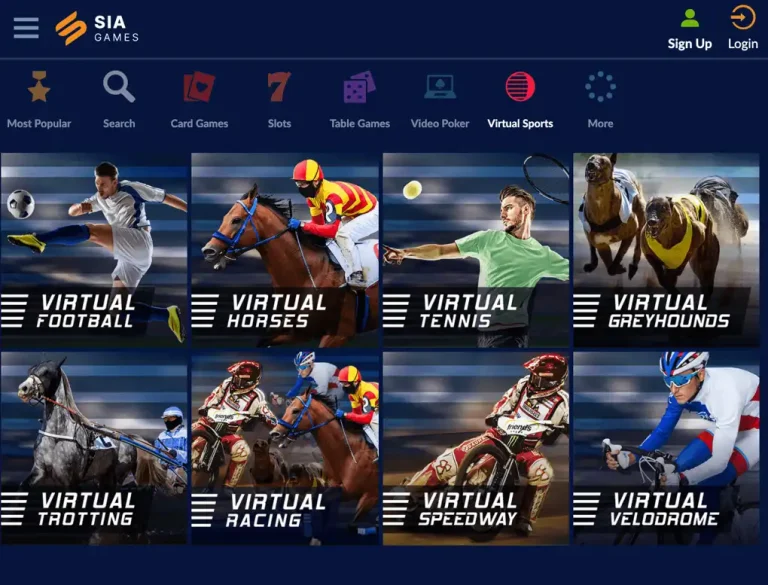 Virtual Sports at PowerPlay
PowerPlay remains one of the major players in the online gambling industry for Canada. Like the aforementioned providers, PowerPlay also offers numerous virtual betting markets to users.
To navigate to virtual sports on the PowerPlay site couldn't be easier. As you open the homepage it's bolded in black and from there, users can choose from various sports. PowerPlay virtual sports are great because they even offer live viewing of their games. For example, users can watch high-definition virtual soccer matches from the top leagues.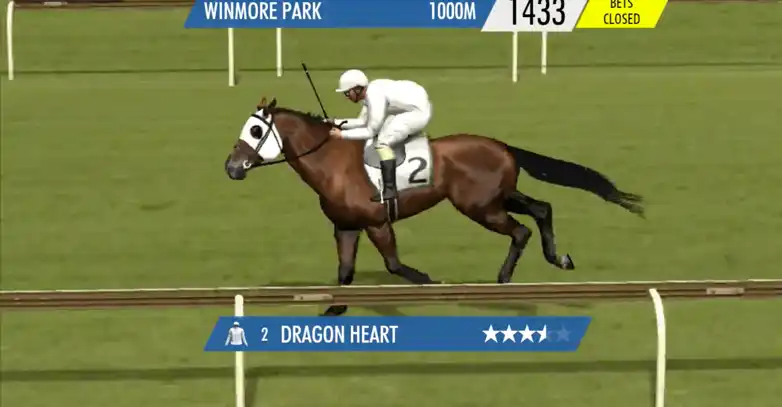 Other top-rated betting sites offering Virtual Sports
While we mentioned some of the top-rated providers that feature virtual sports betting online, there is an array of many more sites offering a broad range of sports, lines and even live betting sites with virtual sports.
Live virtual betting is a level-above simply betting on virtual sports, as the modern software top-rated sportsbooks are using allows users to access genuine and entertaining sports betting experience.
Long-standing and highly-reputable sites like Bet365, 10bet, and Netbet also provide customers with a unique virtual betting experience. As well as newer companies like the mammoth Russian provider 1XBet.
Whichever provider you decide to go for, ensure to check that they offer the range of virtual sports you are looking for before depositing. This is important, as it's not uncommon to see certain sportsbooks offering one betting line while others don't.
How big could virtual sports betting get?
Well, it's an interesting question. It's unlikely that we'll find ourselves in the position where all sports have been cancelled. But beyond that, the mechanics of betting and the lines available mimic sports betting perfectly, allowing customers to seamlessly switch to virtual sports betting.
There are various great benefits virtual sports offer that regular sportsbooks can't. Firstly, virtual sports are never cancelled. Come wind, rain or shine the games will go ahead. Moreover, virtual sports are held every day of the year and can be bet on 24 hours a day.
The ease-of-access to virtuals sports is certainly very appealing to bettors. But, how can virtual sports offer the same value? Surely virtual sports are random and there's no way to make high-value bets without just guessing.
Well, that's not the case at all. Virtuals sports have come on leaps and bounds since they were first made available for online sportsbooks. Nowadays, there are stats, updates, team changes, and much more that have an effect on the betting odds.
So, much like any major mainstream sports, it's always worth checking the recent history of the team/horse/individual in question to maximize the value of your stake. From the very best virtual betting sites to some of the newer smaller partners, they are all starting to get on board with virtual sports betting.
Best virtual sports for betting
Virtual online sports betting exists for many of the most popular sports, as well as some of the sports that are popular for sportsbooks. Some of the most common virtual sports you're likely to see are:
Soccer
Horse racing
Greyhound racing
Motor Sports
Tennis
Basketball
Cycling
Trotting
Camel Racing
While this only makes up a portion of what's on offer, generally speaking, the software used for these sports is top-level technology. This makes the whole experience much more appealing to the bettor and encourages healthy betting.
We mentioned before that virtual sports offer more than just favourites and underdogs. The track races/games and build profiles to make the experience more real. Although these stats do add value, it doesn't require bettors to spend the same amount of time looking into the background of each team's player, or all the races a horse has run.
As to which is the best, it's hard to say. Here at CanadaSportsBetting our team normally play on horse racing and soccer as it's quick action and the software behind these two is second-to-none. Though it's normally down to the individual's preferences as to which is the best to wager on.
While we've mentioned a lot about virtual sports, there is still so much more to come. We firmly believe that the list of sports mentioned before will grow and continue to grow, opening up more markets and offering users a whole entertaining new betting avenue to explore and enjoy.
---