Odds to win the 2023 Grey Cup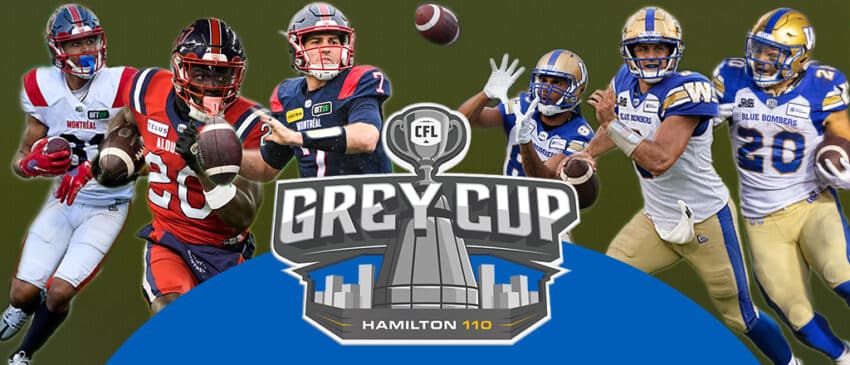 The 2023 Grey Cup has arrived! Read our odds guides below and catch all the action as the Montreal Alouettes take on the Winnipeg Blue Bombers when the Grey Cup kicks off on Sunday, November 19th at 6pm Eastern time!
The 2023 CFL Grey Cup outright winners odds are now available. Be aware that the odds are subject to change and we'll ensure to update this page as the market moves. The CFL odds were last updated on Dec 02, 2023:
Bet on Blue Bombers vs. Alouettes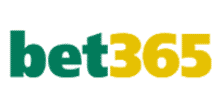 WIN -425
MTL +325
How to bet on CFL games
The CFL offers some of the most exciting betting markets for Canadian football fans, not only because Canada-based sportsbooks offer some unique betting markets, but also because the CFL has a fast-growing sports fanbase.
When betting on the CFL, bettors must consider a variety of things before placing a bet. Ultimately, any bettor should be looking to try and find value in the odds and make sure they focus on various important factors in order to get a clear understanding of where they might find value in the market.
Here are some important things to consider when betting on CFL games:
Researching
Injury Reports
CFL Tips
Recent Performances
Player/Team Statistics
Historical Head-to-Head matchups
Postseason and CFL Playoffs Performances
For CFL Weekly action, read through our articles and click the links below for the most current CFL betting prices and insights.
Wanna know how to watch the CFL? Check out our handy guide!
Introduction to CFL Bets and Odds
A True North experience, the Canadian Football League is a source of year-round wagering excitement.
The action begins with preseason CFL betting odds on the Grey Cup, which are updated weekly by our expert handicapping crew.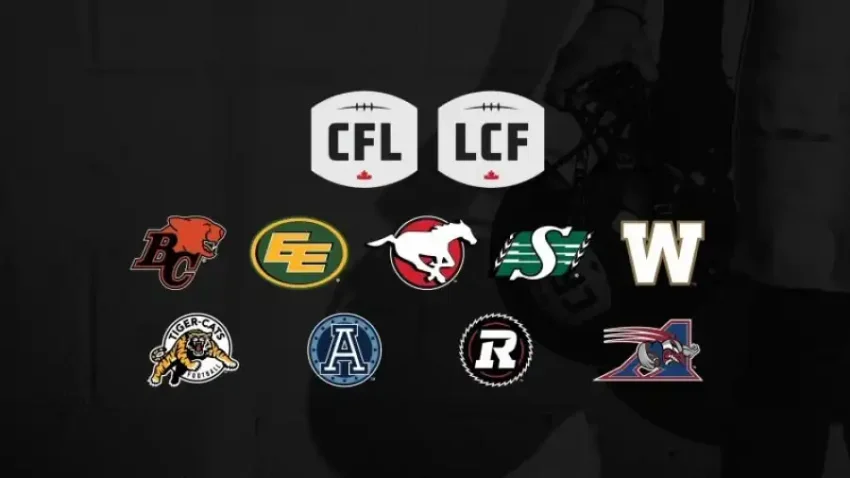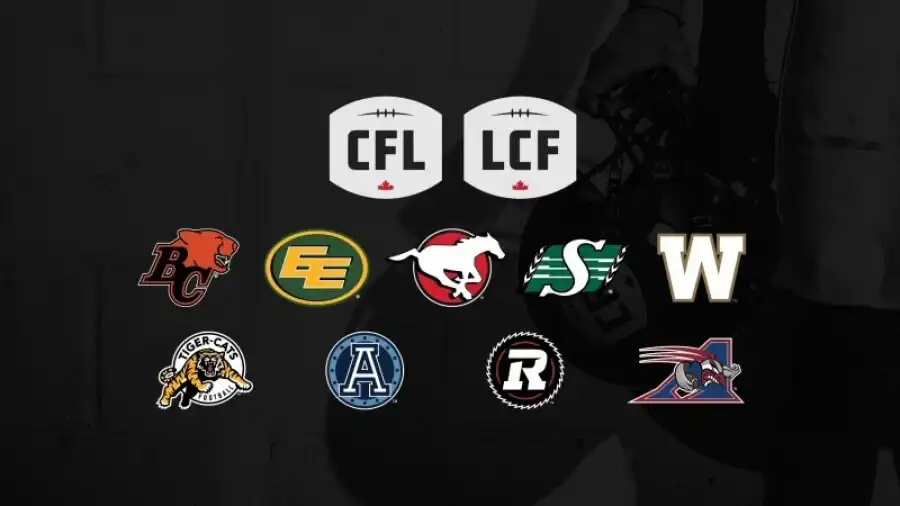 Once the regular season nears, player and team props begin to pop up at top sports betting sportsbooks in Canada. Then, after a few pre-season games, the 21-week regular season and three rounds of playoffs deliver a ton of CFL odds. Stick with CSB for CFL best bets, plus tips and information, all year long.
Canada Sports Betting covers betting odds on every CFL team all season!
Receive Best Value on CFL Wagering Lines
Value, no matter what it revolves around, is something everyone seeks. That is certainly true when it comes to the online betting experience. There are several ways Canadian football handicappers can get the most value out of CFL betting lines.
That begins with registering at the best Canadian betting sites.
Recommended, here at CSB, top online sportsbooks offer a solid mix of promotions, loads of odds on a variety of CFL markets, plus intuitive mobile wagering platforms.
Offering more options than one can find on the betting boards in Sin City, CFL online prices are often better than CFL Las Vegas odds. Plus, online bettors can collect player rewards to help boost their betting bankrolls.
CSB does the legwork our experts point bettors to the best sportsbooks in the online betting business. That includes weekly Grey Cup odds that are updated regularly up until CFL Grey Cup Sunday.
How to Find the Best Welcome Bonus for CFL Betting?
Thanks to top ranked online sportsbooks, betting on exciting Canadian Football League action has never been easier. Canada facing bookmakers offer an abundance of CFL odds, which are available 24/7, plus valuable player promos.
Most common, of the variety of online betting bonuses, Welcome rewards help deliver extra CFL betting cash via free bets.
While some sites offer "no deposit" Welcome bonuses, collecting this promo usually requires players to fund their account. Since they will anyway – Why not collect some free bets?
Welcome bonus rewards are different from site to site. That includes the amount they pay, how they are paid out, plus varying rollover requirements. Top rated sportsbooks always clearly explain their bonus terms and conditions.
Many Welcome rewards are paid out as free plays. Bettors collect the profit they earn on winning free play picks while the bonus amount disappears. The best Welcome bonuses allow players to bet on whatever sport they prefer. That includes CFL playoff odds that are plentiful in Canada every November.
Which Sportsbook has the Highest CFL Betting Odds?
Being as many of the sportsbooks CSB recommends were born or are based in Canada, it only makes sense that they feature extensive coverage of the Canadian Football League.
Odds vary and they are available around the clock.
There are always CFL betting odds available online since Grey Cup futures lines are posted shortly after the CFL Championship match ends.
Once the regular season begins, matches normally play out on Thursday, Friday and Saturday. For those contests, top sportsbooks usually post prices on Monday morning.
That gives handicappers plenty of time to shop for the highest CFL betting odds and research the various proposition options offered. Spin Sports is a top CFL betting shop, as they are often one of the first books to post their prices.
Once the action begins bookmakers offer a variety of LIVE betting options. That includes overall match and game total lines, plus props like the next team to score and which team wins the next quarter.
Searching for the best odds, by shopping at various sportsbooks, helps bettors receive the best return.
Which Sportsbooks Offer the Most Current CFL Odds?
Helpful for gambling, on sports of all sorts, bettors in Canada are well advised to register and fund accounts at a few top CFL focused sportsbooks. While bookmakers offer similar lines – half points, plus nickels and dimes, matter.
Price moves can happen for many reasons. For instance, a sportsbook may be overloaded with bets on the Calgary Stampeders in their match versus the Edmonton Eskimos. Bookmakers aim for equal action on both sides so they will often move their lines when they have too much risk on one team.
Beyond Game Total, Moneyline and Against the Spread odds, top sportsbooks offer a mix of current CFL odds on other markets as well. That includes alternate lines that may shift OVER/UNDER and ATS prices by several points.
Not only can bettors score a profit on those lines individually, they may also be able to set up winning wagers on both sides.
Canadians are advised to split their wagers at a couple of CFL sportsbooks when trying to cash in on both teams. Comparing current prices is part of a fiscally responsible betting plan.
What is the Best Mobile Experience For CFL Odds?

Recent surveys rank Canada as one of the best Countries in the World. One reason for the high ranking was due to how active Canadians tend to be. Top online sportsbooks help as they all offer fantastic mobile betting experiences.
After the LIVE wagering wave, nothing has had a bigger impact on the sports betting industry than mobile betting apps. Whether enjoying the last days of summer on a beach in BC, or skiing the Rocky Mountains during the winter, CFL bettors are able to stay connected with a variety of portable devices.
Mobile betting is delivered in various forms. Some CFL focused sportsbooks are available as mobile compatible while others offer free app downloads. Top books offer both and all are accessible with tablets and smartphones.
Away from the home or office? True North football fans can bet on CFL action from anywhere they can capture a cell signal. Bettors heading to a LIVE match in Toronto, or meeting up with friends at a local pub can always wager on the CFL while on the fly.
Check our reviews for top CFL online mobile betting sites.
How to Make The Best CFL Bets Tonight?
Wagering at CFL-focused sportsbooks, shopping for the best prices, plus taking advantage of free bets, are keys to getting the most bang for your CFL betting bucks.
However, that won't matter much if bettors do not follow a proper research path. Stay connected to Canada Sports Betting for help with that.
Once the action begins south of the border, we also provide tips and predictions on NFL odds.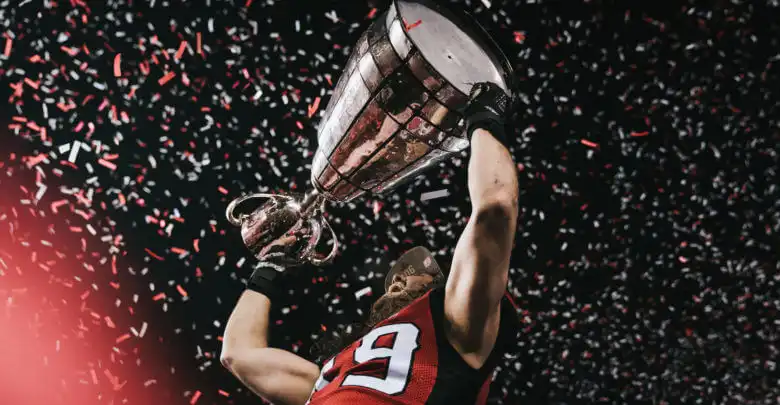 CFL Winner Odds
Canadian Football League futures odds receive a lot of attention here at CSB. The CFL futures betting markets are popular ones, largely centred around the Grey Cup.
Posted in late November, prices are updated weekly all the way up to the Grey Cup Sunday finale.
Placing bets well before the CFL Championship match helps bettors get the best prices. CFL outright market odds and CFL Futures betting odds can be found in our Grey Cup page.
Previous Grey Cup Winners
The CFL was founded in Montreal back in 1958 and has since really grown and expanded across Canada, now with a huge following and community of fans. Here are the ten most recent Grey Cup winners:
2022 – Toronto Argonauts
2021 – Winnipeg Blue Bombers
2020 – Cancelled (COVID-19 pandemic)
2019 – Winnipeg Blue Bombers
2018 – Calgary Stampeders
2017 – Toronto Argonauts
2016 – Ottawa Redblacks
2015 – Edmonton Eskimos
2014 – Calgary Stampeders
2013 – Saskatchewan Roughriders
The Toronto Argonauts have won the most Grey Cups over their history with 18, followed by 14 for the Edmonton Elks and 12 for the Winnipeg Blue Bombers. The Ottawa Redblacks have just one victory, but are also the league's newest team. On the big day, the Argos have the best overall record (18-6), while things most frequently turn to heartbreak for the Saskatchewan Roughriders (4-15, with no wins since 2013). The Hamilton Tiger-Cats have the longest championship drought, dating back to 1999.
CFL Betting FAQ
Can you bet on the CFL? Where can I bet on the CFL?
Yes, you can bet on the CFL! All of the top Canadian sportsbooks recognize the market for Canadian Football Betting and provide options. Keep up with the latest CFL Betting Tips and CFL Betting Trends and get in the action!
Which is the best bookmaker for CFL betting?
Well, this depends on the kinds of odds you're interested in playing, as each sportsbook will have its own unique offering. The best thing to do is to check out the various bookmakers we have on-site and find one which you like to play with – we only offer the safest and most competitive oddsmakers around.
Who won the last Grey Cup?
The 2022 Grey Cup was won by the Toronto Argonauts 24-23 over the Winnipeg Blue Bombers.
Is the CFL moneyline popular?
As is the case in most sports betting markets, the moneyline is comfortably one of the most popular betting lines for CFL bettors. Keeping up with the latest CFL game odds is key to getting the most out of moneyline betting.
Are CFL betting odds popular?
Certainly among Canadian bettors, who are normally sports fans, as it's a league that is their own, which isn't the case with other leagues they participate in like the NHL, MLS, and NBA.
Are there prop betting markets available for the CFL?
There certainly are prop betting opportunities. This is especially true around the Grey Cup, but you'll find player props, specials, and team props throughout the season at selected sportsbooks.
Is the Canadian Football League still a thing?
While not at it's zenith of popularity, the CFL continues to have a sizable following from coast to cast, particularly in small-medium sized Canadian cities. It's a great way to enjoy football while still feeling the regional pride that we don't get out of the NFL.
Was the CFL ever bigger than the NFL? Has a CFL team ever played an NFL team? Did any CFL players play make it to the NFL?
The CFL has never been the bigger of the two leagues while both have been in operation – simply put, the American-focused league will almost always outgrow the Canadian-focused one. The CFL has historically been more popular than the NFL within Canada, though in recent years that the two are relatively equal.

CFL and NFL teams have matched up in exhibitions in the past, a tradition that peaked for the 50s and 60s. Several players have played in both the NFL and CFL over the years, including the likes of Warren Moon, Doug Flutie, Cameron Wake, Rocket Ismail, and even a brief spurt for Chad Ochocinco.
What was the CFL before it was the CFL? What is the oldest CFL team?
The CFL has existed since 1958. Prior to that, it's original teams played predominantly in the Interprovincial Rugby Football Union ("Big Four") of the East, and the Western Interprovincial Football Union of the West. These two Unions would eventually break off from the Canadian Rugby Union and form the two divisions of the CFL.

The oldest CFL team is the Toronto Argonauts, who are the oldest active professional sports team in North America. They will celebrate their 150th anniversary in 2023, having been founded on October 4th, 1873.
Who is the highest paid CFL player? What is the CFL minimum salary? Do CFL players get a pension?
The highest paid CFL player is Winnipeg Bluebombers quarterback Zach Collaros, who makes $550,000. The current league minimum salary is $70,000. CFL players get a defined contribution pension based on how much they put into it over the years prior.