Find the best NHL betting odds and all other NHL betting resources like picks, pow
Find the best Golf Odds and all other Golf betting resources like picks for all major tournaments here.
Golf is a sport full of ups and downs, and that makes it a great candidate for sports bettors. Golf odds fluctuate daily, and there is a stack of options available for every tournament, every player and every round.
Check out our top tips for golf betting, as well as all the top golf news and schedule information right here. The odds are now available for the 2022 PGA Championship and are subject to change. The odds were last updated on May 23, 2022:
2022 U.S. Open Championship
Golf Odds
Although the golf season is a short one, for recreational players in the Great White North, Canadians have access to fantastic golf betting odds all year long.
From major tournament futures odds to pre-match and LIVE gambling options, there is never a day when golf lines are not available online.
Beginning with PGA Grand Slam futures odds, which are posted shortly after each event ends, golf sports betting in Canada is simple and convenient.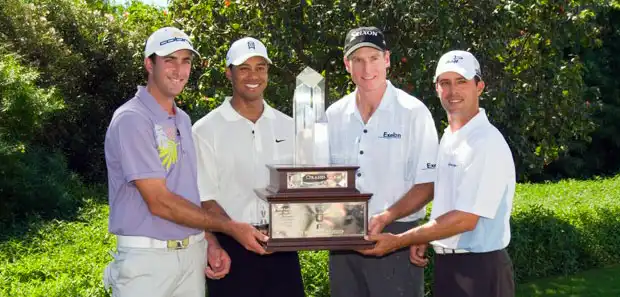 Prices posted at online sportsbooks sometimes referred to as Vegas golf odds are refreshed regularly and available 24/7 to wager on.
Bookmakers also cover homegrown golf tournaments, held annually during the summer months in Canada. Odds on big events, like the Canadian Open, are proudly featured here at Canada Sports Betting.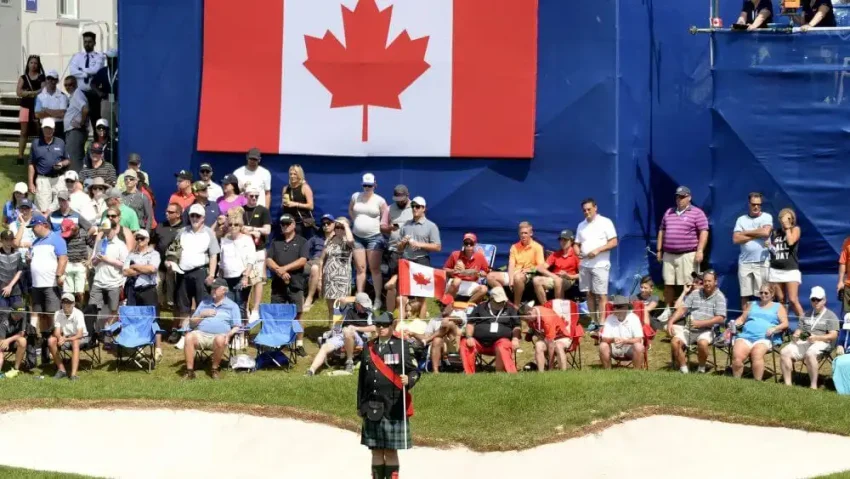 Always offered free of charge, the CSB handicapping crew delivers golf betting tips before and during all high-level PGA and LPGA tournaments. Due to the leisurely pace of play – LIVE betting is fantastic during each four-day event.
Every CSB recommended golf focused sportsbooks offer quick registration. After that, popular and secure banking options, plus a wealth of player promotions, help get players into the action.
Below, we discuss a variety of ways Canadian Cappers can cash in on always plentiful golf wagering options. That includes these big-time tournaments that feature the World's best golfers:
Odds at Major Golf Events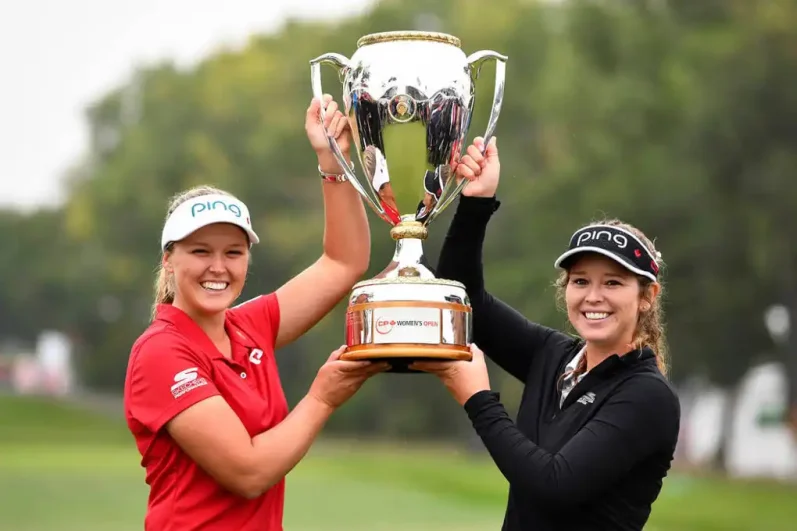 How to Score a Hole in One with Golf Bets?
Whether it's the crack of a driver off the tee, the amazing layouts of the various courses or the thrill of watching the Planets' best golfers, more and more spectators (and bettors) are following weekly golf action.
Online bookmakers have taken notice and golf-betting odds are now available 365 days per year. Canadians looking to score a hole on one with their golf wagers need to consider a few things prior to placing bets.
When it comes to Canadian betting sites that offer golf odds – bettors have plenty of options. That includes top mobile sites for LIVE hole-by-hole betting.
Check out our bookmaker reviews and then register and fund an account at sportsbooks that best suits your playing style.
Where wagers are placed is a huge key to profitable golf betting. In order to access the best prices, having accounts at a few sportsbooks is part of a solid handicapping strategy for golf – or any sport for that matter.
Playing at books that offer generous Welcome bonus rewards help bettors get more bang for their golf betting bucks. Plus, major tournaments are often promoted at sportsbooks with rewards like match-free bets.
Being as tournaments run over four days, there are literally hundreds of betting options on every golf event. Golf focused sportsbooks, recommended here at CSB; offer the most markets, sharpest odds and best prices.
Learn to Use Golf Betting Tips This Week
Guiding online gamblers to the best golf wagering websites is the primary goal here at Canada Sports Betting. We don't stop there though, as we also offer free advice and predictions on all major tournaments. Check out CSB golf betting tips this week!
Research, no matter the sport, is always a huge key to cashing winning wagers consistently. CSB handicappers do the legwork for our readers as we post a variety of free picks in our PGA Grand Slam feature articles:
Masters Futures Odds and Free Picks
PGA Championship Futures Odds and Free Picks
U.S. Open Futures Odds and Free Picks
The Open Championship Futures Odds and Free Picks
Whether on the outright winner, round-by-round leaders, or top finishers by Country, there are loads of golf proposition bets to cash in on. CSB free plays vary by tournament but we cast a fairly wide net to cover golf betting odds on a variety of markets.
Golf Betting FAQ
How to Bet on Golf Odds?
As with any other sport, simply find the golf page on your online sports book and a home page with event listings will appear. Once you select the event you wish to place a wager on, the odds will appear.
Where to bet on Golf odds?
If you live in Las Vegas, you have the luxury of doing things the old school way and physically walking into any number of casinos.
For the rest of us, we have the choice of dozens of reputable online sports betting websites such as William Hill and SportsInteraction, just to name a couple.
Is Golf betting legal in Canada?
Yes. Canada treats betting on golf similarly to any other major sports such as the NBA or NFL, with all the same permissions and allowances.
As long as you are of legal age in the province in which you reside, betting on golf is perfectly legal.
Which Golf sites accept Paypal?
Popular sites such as Betway, 888, and BET365 are all set up to accept deposits and process withdrawals easily and conveniently through your paypal account with fees being nonexistent or minimal.
Click here to see all the sportsbooks which accept Paypal.
When can I bet on Golf odds?
Usually 24 hours a day, 7 days a week. Golf Odds for weekly tournaments as well as major events way down the road are already available.
Furthermore, in play/live betting is also a very popular option and readily available on all major sites.
How to compare Golf odds?
Rather than compare entire fields, do your research first, pick which golfer(s) you fancy for that event and then shop prices on all the major sites, to see where you will earn the best value.
A more efficient way to go with the task, is to access , which already does this work for you.
What are the types of Golf odds?
The most common are Odds to win Tournament outright, Top 5, 10 and 20 finishes.
Closer to the start of a tournament when the opening groupings are determined some, but not all, sportsbooks will also offer head to head betting lines where you can bet on the outcome between two golfers on that day, or for the entire 4 day tournament.
Another popular betting option is the yes/no proposition "make the cut", where you can bet on a golfer to advance to the final 2 rounds of the tournament or to be eliminated after the first 2 rounds.


How does betting with Golf odds work?
The same as it would with any other popular sporting event. The odds will be located in the same area of your sportsbook with the other available sports.
Prices will be listed with headers above to know exactly which event you are betting on, and what each individual golfer's odds are for that event.
Why do Golf odds change?
Before a tournament starts odds will change mostly based on the amount of backing certain golfers receive.
If for example, Justin Rose played the week prior, and was absolutely spectacular and money comes pouring in on him for his next start, the books will respond by reducing their exposure and lower his odds slightly.
After a tournament has started, sportsbooks offer live betting whilst the tournament takes place, usually over the course of a Thursday-Sunday.
These live/ in tournament lines will fluctuate and usually won't offer nearly as much value as now the bettors have much more information on their fingertips.
How do Golf odds work?
Like with any other individual based sport, you are betting on a single, or several, individuals to perform within a given parameter.
That parameter could be to win the tournament, make the cut, or to finish within a certain range of the overall leaderboard, be it a top 5, 10, or 20 finish.
If multiple golfers finish tied for 5th place, if you have a bet on one of those individuals, sportsbooks count this as a win for the bettor.
Who makes Golf odds?
Every Sportsbook or Casino whether online or brick and mortar employs knowledgeable individuals known as oddsmakers/ handicappers who generate lines.
In 2019, various algorithms have been developed to help aid this line of work, but much of it is still based on instinct and public perception. Case in point, Tiger Woods. Before winning the 2019 Masters, Woods looked like he would struggle to ever win a major tournament again, and realistically his odds should have been set way higher than they were if setting lines was simply down to performance.
But the love and demand that the sports betting community has for Tiger allows sportsbooks to offer a product that's in high demand (A Tiger Woods betting line) at a price that doesn't accurately reflect the value that it actually carries.
So whereas, it could reasonably be argued that Tiger Woods is 25.00 odds to win a tournament, most books will offer his line at 15.00 or lower.
Where to find the best odds for Golf?
While the major sites will all be relatively in the same range, BET365 and Betway offer slightly better odds than their major competitors.
For example, Rory McIlroy, is one of the favorites to win the 2019 British Open. His odds are 10.00 on BET365 and Betway, and at 9.00 or less on the other major sports betting websites.
But always shop prices on multiple sites to make sure you get the best value possible on your golfer(s) of choice. Canadasportsbetting.ca already does this work for you in our golf page.
How to read Golf betting odds?
As with any sport event, you are betting an outcome to occur in that sporting. With Golf, the most common odds will be to "win the tournament outright", or finishes in the top 5, 10, or 20.
If Brooks Koepka is 8.50 to win the 2019 British Open, that means that for every $1 you wager, you will win $7.50. Your $1 + the $7.50 return = the 8.50 odds listing.
If Brooks Koepka is 1.50 to finish in the top 10 of the British Open, that means that for every $1 you wager, you will win $.50. Your $1 + the $.50 return = the 1.50 odds listing.
What if Golf odds change after I made a bet?
Your bet will remain at the odds at which you originally placed.
If before a tournament begins you have placed a wager on Dustin Johnson to win that tournament at 20.00, and he lights the course on fire and by the weekend his odds have shrunk to 4.00, your bet at 20.00 remains as is.