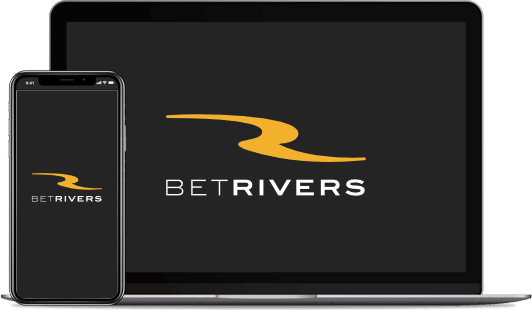 BetRivers Review
Terms & Conditions Apply
19+ Deposit Code - SPORTS I New depositors only I T&Cs apply
19+. Ontario players only. T&C apply. Please play responsibly - connexontario.ca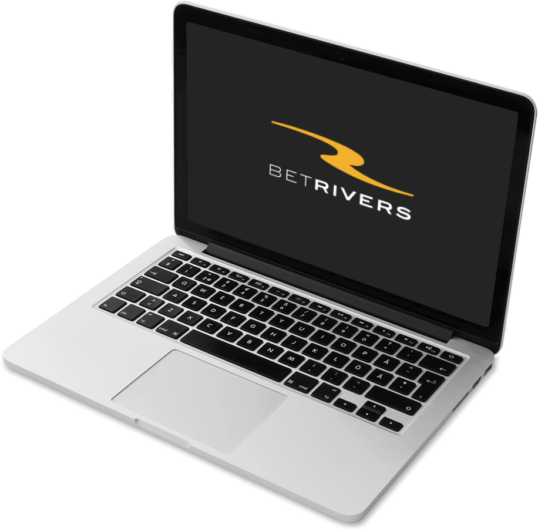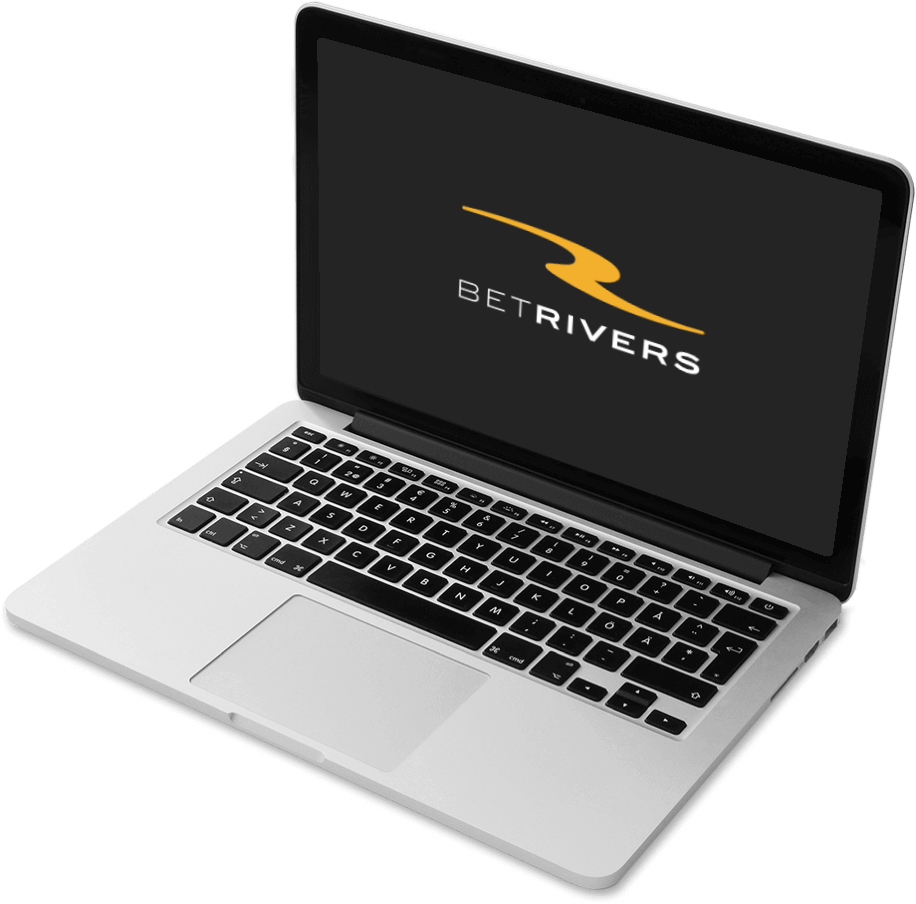 Based out of Chicago, Illinois, BetRivers is a relatively new American sportsbook developed by Rush Street Interactive. Backed by outstanding technology and a great website, BetRivers is one of the fastest-growing sportsbooks in the United States and South America and has now made its way to Ontario.
We take a look at the new kid on the block in this review of BetRivers.
This Month on BetRivers: The MLB is back! The NHL, and NBA playoffs are underway, and the NFL is nearing draft day! It's a great time for the big North American sports leagues, and BetRivers has you covered.
iRush rewards program
24-hour live chat support
Shows recent and big winners on the site's social feed
Minimal incentive for new members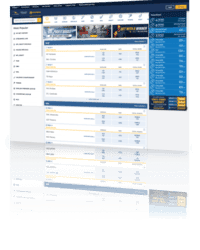 BetRivers Bonus
New users from can receive a welcome bonus from BetRivers matching 100% of their first deposit, worth up to $250!
TAKE ME TO BetRivers!
BetRivers Canada Sports Betting
Although BetRivers is one of the newest sportsbooks to launch in the United States, the company behind them –Rush Interactive Gaming – has experience in the gambling industry. Before getting into sports betting, Rush Interactive Gaming was best known for operating casinos, online casinos, and iGaming. With their experience in the industry and tech-savviness, they made the transition to sports betting with ease.
The early returns on BetRivers are generally positive. While BetRivers doesn't offer up much in the way of benefits for new players, they do cater well to repeat bettors and provide diverse in-play markets. Combined with other additional features, BetRivers finds ways to keep those who give them a chance loyal to the brand.
The History of BetRivers Ontario
Parent company Rush Street Interactive was founded in 2012 by industry veterans in the Chicago area. Committed to operating in fully regulated markets, Rush Street began establishing digital versions of brick and mortar sportsbooks within the Rivers Casino brand (hence the eventual BetRivers moniker).
BetRivers, RSI's unique sportsbook and online gaming brand has quickly established itself as a trusted name in gaming within the legal American iGaming space. In addition to the States, BetRivers is also the first American brand to launch a regulated online sportsbook in Latin America and now accounts for roughly 20% of all online wagers made in Colombia.
In 2022, RSI continued to expand the BetRivers brand with the inclusion of two new markets in Mexico and more importantly to us, Ontario.
Among the first sportsbooks to enter the legal Ontario market in April, 2022, BetRivers hit the ground running with a reliable, Canadian oriented platform. Winner of several iGaming and customer service awards in recent years, BetRivers Canada can be counted on to provide excellent performance and service.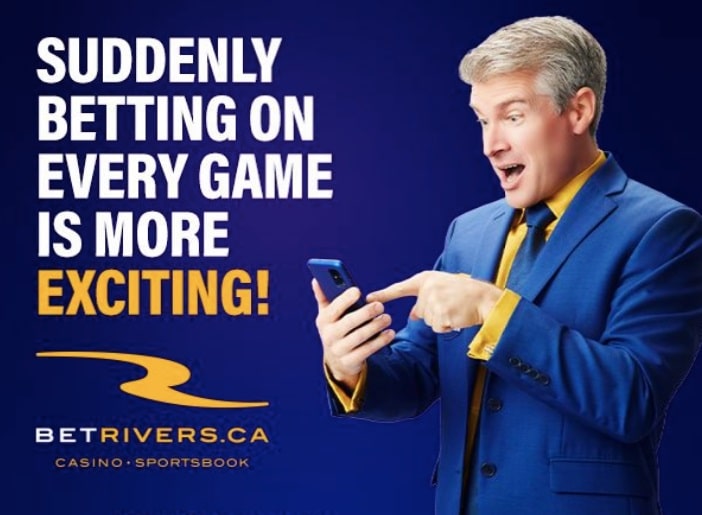 Familiar Faces at BetRivers
BetRivers Ontario aims to make an impression on potential customers by employing a few recognizable personalities as brand ambassadors.
First off, from the world of Canadian sports broadcasting come former TSN anchors; Dan O'Toole and Natasha Staniszewski. O'Toole gained prominence in Canada as one half of the "Jay and Dan" sports desk team. After leaving TSN, O'Toole now hosts a sports-centric podcast and can be seen in BetRivers advertising. Staniszewski meanwhile spent 10 years at TSN as an on-air personality before departing to become media host for the Calgary Flames and Stampeders. As a BetRivers brand ambassador, Staniszewski creates original content while also appearing in radio and television advertisements.
In addition to these two Canadian personalities, existing BetRivers brand ambassador Jerome Bettis will also feature in Ontario focused advertising. The Bus as he was known in his playing days is one of the all time great running backs in NFL history and a Pittsburgh Steelers legend.
BetRivers hopes that this trio of ambassadors will give them an edge when Ontario customers choose their preferred sportsbook.
Signing Up for BetRivers Canada
The first thing we need to look at in this BetRivers Sportsbook review is the ease of becoming a member. Sign up is quick and easy on BetRivers Canada, but be prepared to provide validation documents before you can use your account.
Complete all the required fields and select a username and password combination that you won't soon forget. BetRivers does not require a special character in its passwords in addition to at least one uppercase letter and one number.
After filling out all your account details and choosing a secure password, now comes time for account validation. If for any reason you close the page before validating, fear not, you will be able to log into your account using the credentials you chose and try validating again.
To validate your BetRivers account you must provide images of documents proving your identity and address are accurate. Once submitted you will receive confirmation in short order and your account will be ready to use.
BetRivers Ontario Look and Feel
BetRivers opts for an aesthetic of dark navy blue on a white background, with select yellow accents in line with their logo.
To be honest my first impression of the page layout is that it's a little cluttered. BetRivers boasts a live tracker of casino wins along the right side of the page, to entice people to check out the Betrivers Casino end of the platform. While enticing, it takes up too much space and your eyes can't help but be distracted by it.
This results in the information pertaining to sports betting being crammed in what is now 3/4s of the page. While it's a nice enticement to see customers winning in real time, this tracker could definitely be smaller.
On the left side of the page you will find your sport options, headed by popular choices of the moment. Popular bets, BetRivers' House Specials and sports that BetRivers is currently streaming are presented first. Further down you can find the wider array of sports and leagues on offer. BetRivers Canada offers the following:
Football
Hockey
Baseball
Basketball
Golf
Soccer
Tennis
Aussie Rules
Boxing
Cricket
Cycling
Cyclo-Cross
Darts
Esports
Field Hockey
Floorball
F1
Futsal
Handball
Jai Alai
Motorsports
Netball
Rugby
Snooker
Squash
Table Tennis
TV & Novelty Bets
MMA
Volleyball
Winter Sports
All told, BetRivers Ontario's look and feel does not land it in the top tier of sportsbooks we've reviewed. It's too cluttered and distracts from what's really important. That being said, whatever negative marks it may get in this department are offset by BetRivers' superior suite of sports on offer, excellent Live Streaming options and house specials.
BetRivers has enough content for the avid sports bettor to ignore it's design flaws.
The Bottom Line on BetRivers
Things start a little slow at BetRivers, but once you get signed up and betting, you realize there is more to a sportsbook than what they offer you at first glance.
As the sports betting venture from Rush Street Interactive, the technology behind BetRivers is state of the art. In-play betting and the mobile app are as good as anything available in North America. The sportsbook also does a good job rewarding existing customers with encouraging repeat business and with their iRush rewards.
While BetRivers does not match the total markets of BET99, Betway and the other top Canadian sportsbooks – they are doing a good job carving out a spot in the market. BetRivers parent company Rush Street Interactive recently partnered with Century Casinos, which owns and operates casinos in racetracks in Alberta. Neither company opened stated if this is the first step towards opening up in Canada beyond Ontario.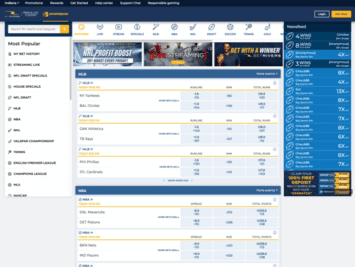 Visit BetRivers and see for yourself…
Want access to to see what the excitement is about? Open an account at BetRivers and make a first deposit.
Ok! Let's Check Out BetRivers!
BetRivers FAQs
Can I Use BetRivers in Canada?
For the most part, BetRivers isn't officially available in Canada. However, if you're in Ontario, you're in luck – BetRivers is one of the many founding members of the province's legal, regulated iGaming scene. You can sign up today!
Who Can Play at BetRivers?
Players that are at least 19 years of age can play on BetRivers Sportsbook Ontario. You can be from anywhere around the world to participate, but must be physically located in Ontario to place your wagers.
Outside of the Canadian sphere, Americans in Arizona, Colorado, Illinois, Indiana, Iowa, Michigan, Pennsylvania, and Virginia can play on their own specialized US platforms. The same rules involving location apply, though the minimum age on the American site is set to 21.
Who owns BetRivers Canada?
BetRivers is owned and operated by Rush Street Gaming.
Where is BetRivers Located?
The BetRivers headquarters is a part of Rush Street Gaming LLC, which is located at 900 North Michigan Avenue, Chicago, Illinois, 60611.
Will BetRivers Come to Canada?
BetRivers has begun their expansion into Canada! After approval from the AGCO and iGaming Ontario, BetRivers has been named one of the founding members of Ontario's single-event betting scene. One would expect that they'll get involved in the other twelve provinces and territories in due time, though details have not yet confirmed.
What States is BetRivers Available?
For our American friends, BetRivers is available for bettors in a rapidly-growing list of states. BetRivers has state-specific platforms for Arizona, Colorado, Illinois, Indiana, Iowa, Michigan, Pennsylvania, and Virginia.
Does BetRivers have a Mobile App?
Yes, BetRivers has a mobile app available on iOS and Android. These are region-dependent, however, so Ontario users will have to wait a little longer for the iOS variant to release. Android users, on the other hand, will have no issue downloading the BetRivers Casino Sportsbook ON Android App from the Play Store.
How do I contact BetRivers Ontario?
Simply navigate to helpcenter.on.betrivers.ca, once there you can access 24/7 live chat support or email BetRivers with any questions.
Can I use a VPN to access BetRivers?
We do not recommend using a VPN to access BetRivers. If you are caught using a VPN, you risk having your winnings forfeited and your account blacklisted.
Does BetRivers pay real money?
Bet Rivers is indeed a real money Sportsbook. Understand the risks involved with sports betting before making real money deposits and wagering on BetRivers Canada.
Are Winnings from BetRivers Taxed?
For Canadians playing on the BetRivers Ontario platform, you won't have to worry about taxes – legally speaking, gaming wins are considered non-taxed, inconsistent income in Canada.
If you play on the American BetRivers platforms, your winnings will be taxed. Canadians can file a US tax return to reclaim some or all of their taxed winnings.
How much money does BetRivers take from winnings?
BetRivers Canada does not take a cut from winning bets, the winnings are all yours. BetRivers earns money from losing wagers only.
What Sports are Available for Betting at BetRivers?
BetRivers Ontario offers odds on the following sports:

Football
Hockey
Baseball
Basketball
Golf
Soccer
Tennis
Aussie Rules
Boxing
Cricket
Cycling
Cyclo-Cross
Darts
Esports
Field Hockey
Floorball
F1
Futsal
Handball
Jai Alai
Motorsports
Netball
Rugby
Snooker
Squash
Table Tennis
TV & Novelty Bets
MMA
Volleyball
Winter Sports

BetRivers Canada also runs an online casino with table games and virtual slots.
Can you do Parlays on BetRivers?
Yes you can. All the betting combinations from major online sportsbooks can be found on BetRivers Canada. From single bets to parlays, round robins and teasers.
Can you Cash Out bets on BetRivers?
Yes. Certain bets will be available to cash out prior to the event in question at BetRivers Ontario's discretion.
Do people win big on BetRivers?
As with any online sportsbook people do sometimes win big, but big losses are even more common. Luck is the ultimate decider when gambling so please gamble responsibly and within your means. Know your limits and stop when gambling isn't something you enjoy anymore.
What is Not Available for Betting at BetRivers?
Depending on the state you are betting from will determine what is unavailable at BetRivers. Each state and province has different regulations for what sportsbooks can offer on college sports, high school sports, amateur sports, and eSports. Each state has different rules. Find out more at BetRivers.
Does BetRivers Accept Bitcoin?
No, BetRivers does not accept Bitcoin or any other cryptocurrencies as payment.
Is BetRivers legit? Is Betrivers Safe?
Yes, BetRivers Ontario's sportsbook is 100% legitimate. It's licensed by iGaming Ontario and the AGCO, and regulated as such. BetRivers Canada's parent company Rush Interactive Gaming has a long history in the industry, so you can expect everything to be on the level.
Sports Interaction Ontario | NorthStar Bets Ontario | bet365 Ontario | PowerPlay Ontario | BetVictor Ontario | Betano Ontario | Betway Ontario | Bet99 Ontario | BetMGM Ontario |
---