Horse racing betting sites are not all created equally. Different access to top tracks and wagers, different level of service, and various factors that separate racebooks amongst the best online horse betting in Canada. Online horse betting has become increasingly popular over the years, with the internet and smartphones giving people more options than ever to get in on the action. On this page, you'll learn how to bet on horse racing online, what the best online horse racing betting sites in Canada are, the legality of online horse betting in Ontario, and much more.
How to Recognize the Best Online Horse Racing Books in Canada?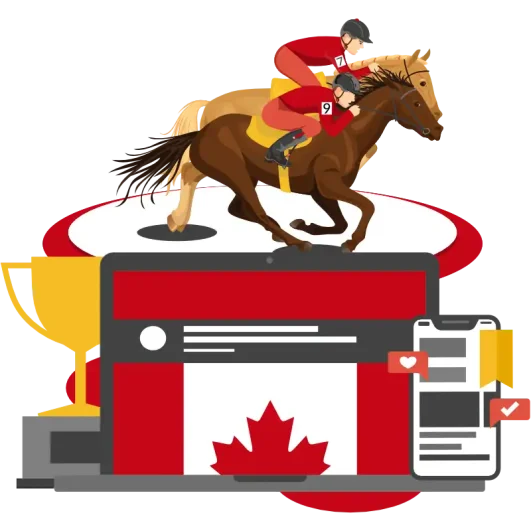 A variety of horse racing betting sites provide outstanding horse racing odds and betting options, similar to sports betting odds for all major wagering events from major North American and European sports leagues.
However, the best online horse racing betting sites typically feature promos or less expensive lines for marquee events, such as Kentucky Derby odds with improved payouts. As such, domestic and international horse betting fans will benefit from browsing through these outstanding online sportsbooks.
Old standbys such as William Hill have been in the online horse racing industry for decades (and in-person for even longer), but new horse racing betting sites have recently thrived, giving players a terrific variety of online wagering services to choose from.
Horse Racing Betting Sites Canada
Canadians have access to all the best sports betting and horse racing wagering sites. These bookies often allow you to use Canadian currency for wagering, although some will be set up for other major international currencies. Online horse betting in Canada is somewhat of a niche, but it's players are loyal and international books that already allow for their members to bet on horse races online will usually go out of their way to assist the Canadian market.
Best Online Horse Betting in Canada
Finding the best odds to bet on horse racing online can help you get an edge on the competition. Here are some great racebook options for Canadian bettors shopping for the best online horse betting odds. in Canada.
William Hill
William Hill is a great Canadian racebook and is known for having the latest odds on a large variety of races.

Betway
Betway is known for its great promotions, helping to improve your bottom line!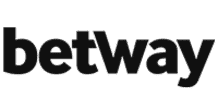 Sports Interaction
A prominent name in racing across North America. Sports Interaction is known for its silky smooth interface.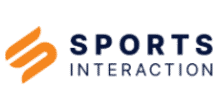 Bet99
A Racebook with an exemplary reputation. Perhaps the most respected racebook in Canada.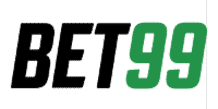 888Sport
Known for having great event specific promos. If you're looking for more than just the run of the mill bets, check out 888Sport.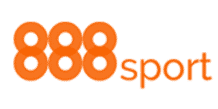 Horse Racing Betting Sites Ontario
Ontario has the most robust regulated market for sports betting and online casinos in Canada, but the tradeoff is that most of these regulated platforms do not carry horse racing.
Generally speaking, the AGCO and iGaming Ontario like to keep what happens on the racetrack separate from the other playing surfaces. That doesn't mean you're completely out of luck for online horse race betting, though. Woodbine Racing operates the Dark Horse betting app for beginners, and HPIbet service for experts, giving you two regulated horse racing online betting sites to choose from. They also have in-person options at the track and away from it.
Horse Racing Betting FAQ
What are the best rated online horse racing betting sites?
Every horse racing betting site features different strengths, catering to a specific audience of punters. Some sites, such as William Hill, have been around for nearly a century, which some will find attractive because of the extensive history behind that company. Other players will prefer a site that offers the biggest bonuses with the smallest rollovers. Feel free to check out reviews for horse racing betting sites.
Which racebook should I use?
Choose the betting site that best meets your needs. If you want to bet on horse races with Bitcoin, find a site that's capable of supporting that currency. For those who typically bet on the Triple Crown and nothing else, you may be best served by a sportsbook that offers easy payouts and smaller requirements to unlock bonuses.
Is horse racing betting legal in Canada?
It is indeed! Provided you're betting on an authorized and regulated betting platform in your chosen province, horse race betting is 100% legal in Canada.
Where can I bet on horse racing in Canada?
With so many sportsbooks on offer, it can be a daunting task to find the right oddsmaker for betting on the King of Sports. Some of the top options for Canadian race fans include Bet365, Sports Interactions, Bet99, 888Sport and William Hill.
Why can't you bet on horses in Ontario?
It's not so much that you can't bet on horse racing in the Province of Ontario, only that the Ontario private sportsbook market is not allowed to offer odds on horse racing. Instead, horse racing enthusiasts in Ontario can utilize Woodbine Racing's two betting options "Dark Horse" and "HPIbet".
When did the Triple Crown start?
The Kentucky Derby was the latest Triple Crown race to be inaugurated, with the Run for the Roses starting in 1875. The Preakness Stakes began in 1873 and the Belmont Stakes started in 1867, making the Belmont the oldest of the Triple Crown races. Sir Barton was the first horse to win the Triple Crown in 1919.
Where do the Triple Crown races take place?
The Kentucky Derby takes place at the Churchill Downs in Louisville, Kentucky, while the Preakness Stakes is run at the Pimlico Race Course in Baltimore, Maryland. The final leg of the Triple Crown is the Belmont Stakes at Belmont Park in Elmont, New York.
Why do horse racing odds change?
Horse racing odds change most often because of the number of wagers that bettors place on horses. If a lot of people bet on a favourite, the odds to bet on that horse will become more expensive and the rest of the horses are more likely to have their betting odds become less expensive. Other changes in horse racing odds may occur because of the fitness of a horse, or changes in the weather during the run-up to the contest.
How do I bet on horse racing? Where can I bet on horse racing in Canada?
In addition to betting at the track and through off-track brick and mortar sites, players have the option of betting over the internet. Wagering on horse racing through online sportsbooks gives you access to a wide variety of races and betting bonuses, along with better odds.
What is win place show?
Win refers to the winner of the race, place refers to the second-place horse, and show is the horse that finishes third, similar to how the Olympics give gold, silver, and bronze medals for competitors.
What are trifecta odds?
Trifecta odds refers to a bet where you predict win, place and show for a single race. The difficulty of predicting the first, second, and third place winners gives trifecta bets a much higher payout than regular wagers. Exacta odds involve betting on the top two horses, reducing the risk and the reward.
What is superfecta in horse racing?
A superfecta bet raises the stakes higher than a trifecta bet, requiring the players to correctly predict win, place, show, and the horse that finishes fourth. Predicting the order of the top four finishers is even more difficult than predicting the top three, creating a bigger payout for superfectas compared to trifectas.
What does box mean in horse racing?
When you box a bet in horse racing, you're predicting the horses that will finish the top two, top three, or top four, but not the order in which the horses finish. This reduces the difficulty of winning a trifecta, superfecta, or an exacta.
Can you bet on horses online in Canada? Can you legally bet on horses online?
If you want to bet on horse racing online, you have Canadian options, though how they line up with regulations is complicated. Sites that work across Canada will tend to have options for horse racing betting online, though Ontario regulated sites won't have them.
Is horse racing betting legal in Canada? Why can't you bet on horses in Ontario?
Online horse race betting is, in most provinces, the same as sports betting in Canada – not every platform is regulated, but on the user end, it's legal. In person, obviously, it's 100% legal and regulated.

In Ontario, regulated books won't have horse racing options, but horse racing specific apps like HPIBET and Dark Horse Bets managed by Woodbine will give you dedicated access. You can also bet in person. This allows for an even better controlled and safer online horse race betting experience.
Can you make a living gambling on horses? What is the most profitable way to bet on horse racing? How do you win big in horse racing?
Like all forms of gambling, it is possible to make significant amounts of money if you make the right plays. At the same time, it is very difficult, as the operators and books are ultimately trying to win their share, and results are unpredictable.

The best choice is to treat horse race betting as entertainment, with profit being a fortunate windfall. If you're looking to play it smart as well as fun, keep up to date with the goings on before events, so you're not just picking names out of a proverbial hat. Research doesn't guarantee you anything, but it does help you stay in tune with the odds.
What is the easiest bet in horse racing? What is the safest bet in horse racing?
The safest bet will almost always be the odds-on favourite, particularly if news leading up to the event remains good for that horse. It's not a super profitable route, but the safest route rarely is. Remember to be responsible and to consider profit to be the icing on the cake – the main goal here is the extra entertainment!
What Makes the Best Horse Racing Betting Site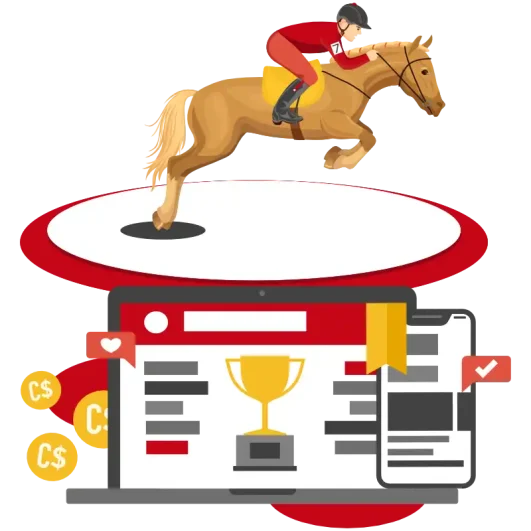 Our horse racing odds page is a great place to begin when attempting to find the best horse racing betting sites. You'll be able to compare offers and odds for events like the Belmont Stakes, discovering the racebooks which present the better value for many major thoroughbred races.
Comparing horse racing betting sites includes a variety of different preferences for your betting style and experience. Some bettors will appreciate bonuses, rebates, and free bets, while others prefer discounted odds, special betting events and help with winning accumulator or parlay wagers.
Here are the eight main criteria that we use when reviewing and recommending the best horse racing betting sites on the Canadian web:
In addition to odds, our horse racing page will link you to reviews for sportsbooks, including a breakdown of the mobile offerings for top horse racing online betting sites. Doing a bit of research ahead of time will ensure that you pick the best online sportsbook for your own wagering preferences.
Find the Best Horse Racing Bets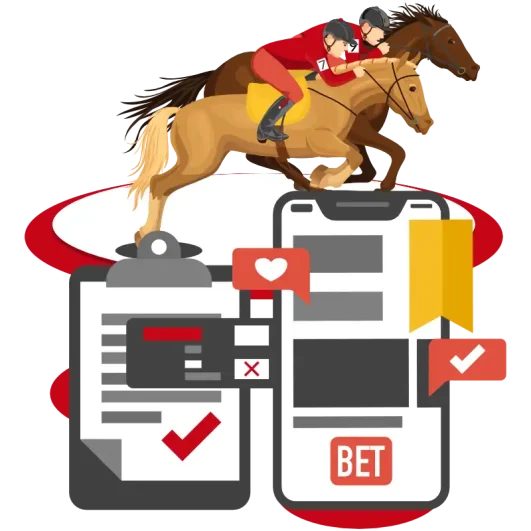 Straight Bets
Straight bets are some of the simplest in all of horse racing betting. There are not too many moving parts when it comes to straight bets. In reality, you can think of them as the building blocks for many of the other, more complex bets. This is why they are a great place to start.
The first of the straight bets is called a win bet. This is exactly what you would imagine: you pick one horse to come in first place. If they do, you win the bet, if they come in second, third, or worse, you lose the bet. It is really quite straightforward.
In a place bet, you pick a horse to finish either first or second. And in a show bet, you pick a horse to finish first, second, or third. They are like win bets, but with a wider target. The odds are often not quite as profitable, as they carry less risk.
Exotic Bets
Exotics are similar to parlays in that you are betting on how multiple horses will finish. this can be either in one horse race, or across multiple. If it is across multiple races, they are known as horizontal exotics.
In horizontal exotic bets, you pick the winner of several races. This is basically a parlay or multiple bet. If even one of your picked horses does not come out on top, you will lose the entire horizontal exotic.
In vertical exotics, you will only have to focus on a single race. However, you will have to know every single horse in that race. You can choose how deep your vertical bet goes. You can bet on first and second only, or you can go all the way down to last place.
Quinella
A quinella is a very special horse racing bet type. It combines a few different other bet types to create a whole new style. A quinella is a little bit like a vertical exotic bet and a little bit like a place bet.
In a quinella, you pick the first and the second horse. What makes it different from a place bet is that you do not have to get the order correct. As long as the first two horses are the ones you selected, you win. it is irrelevant which one finishes first and which one finishes second.
Latest Horse Racing Betting Sites Promotions
The Sport of Kings is a betting market that represents the oldest betting market in the world. For those bettors that want to keep up-to-date with the latest promotions and bonuses for horse racing, be sure to keep checking back with this page as we regularly update it.
While it's true that the above list offers the latest promotions as of today, things can quickly change. So, be sure to check back with us regularly for the latest insights.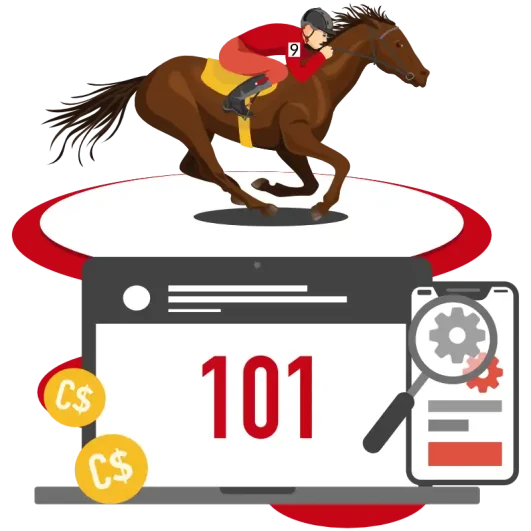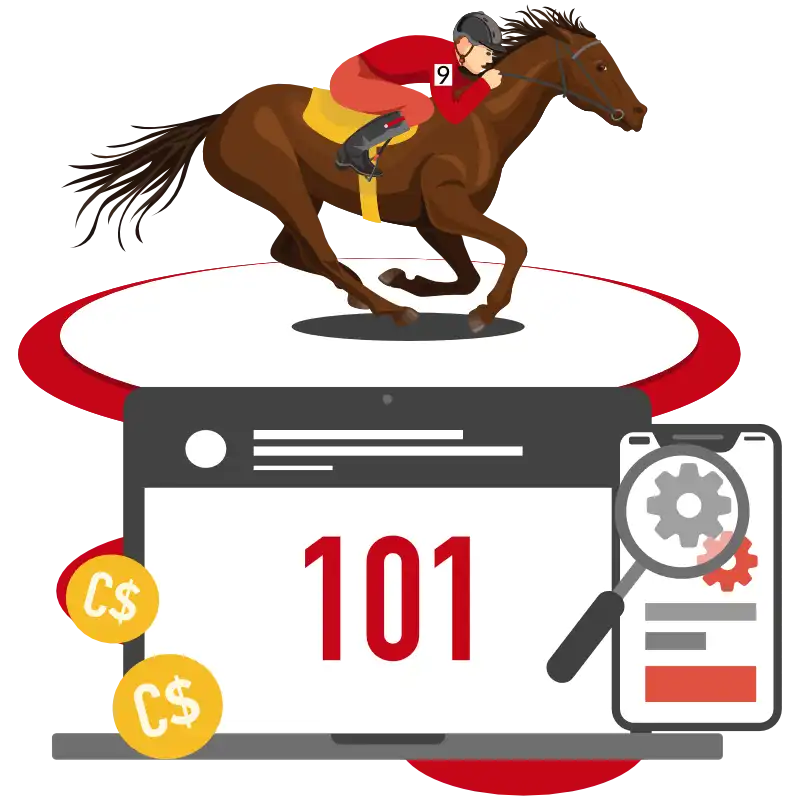 Horse Racing 101
The biggest horse races are generally grouped into threes. They then name these triple Crowns of different sorts. In order to win the Triple Crown, the horse must come in first place in all three races. Needless to say, this does not happen every year.
In fact, it almost never happens. Since 1932, the Canadian Triple Crown has been awarded 12 times. The three races in the Canadian Triple Crown are:
Prince of Wales Stakes
Breeders' Stakes
The full list of Candian Triple Crown winners:
Queensway in 1932
Archworth in 1939
Uttermost in 1945
Ace Marine in 1955
Canadian Champ in 1956
New Providence in 1959
Canebora in 1963
With Approval in 1989
Izvestia in 1990
Dance Smartly in 1991
Peteski in 1993
Wando in 2003
These are the horses who have swept the Canadian Triple Crown. There was one jockey who was able to sweep the Canadian Triple Crown with three different horses. This feat was accomplished by Luis Contreras in 2011.
The Biggest Events in Horse Racing
The Kentucky Derby
Every first Saturday of May, the Kentucky Derby is held in Louisville, Kentucky. This annual race has been run since 1875 and is widely regarded as the most prestigious horse race in the world. It marks the beginning of the Triple Crown of Thoroughbred Racing, which also includes the Preakness Stakes and the Belmont Stakes. The Kentucky Derby is a cultural phenomenon, drawing more than 150,000 spectators to Churchill Downs every year. It is steeped in history and traditions, making it an exceptional and memorable event that should not be overlooked.
The Preakness Stakes
The Preakness Stakes is an annual horse race held in Baltimore, Maryland, on the third Saturday of May. It was first run in 1873, making it the second-oldest Triple Crown race, after the Belmont Stakes. The Preakness Stakes is run over a distance of 1 3/16 miles and is known as the "Run for the Black-Eyed Susans", in honor of the state flower of Maryland. The race has a rich history and has produced some of the most memorable moments in horse racing, including Secretariat's record-breaking performance in 1973. Today, the Preakness Stakes remains a beloved and highly anticipated event in the world of horse racing.
The Belmont Stakes
The Belmont Stakes is an annual horse race held in Elmont, New York, on the first or second Saturday of June. It was first run in 1867, making it the oldest of the Triple Crown races. The Belmont Stakes is run over a distance of 1 1/2 miles, making it the longest race in the series. The race is known as the "Test of the Champion" and has produced some of the sport's most iconic moments. Belmont is the final leg of the triple crown and garners major attention when a horse has a chance to win all three jewels.
The Breeder's Cup Classic
The Breeder's Cup Classic is an annual Grade I stakes race for thoroughbred horses, typically held in November. The race was first run in 1984 and has quickly become one of the most prestigious horse racing events in the world. The Breeder's Cup Classic features a purse of several million dollars and is open to horses three years of age and older. The Classic comprises the fourth and final leg of horse racing's Grand Slam (along with the Kentucky Derby, Preakness Stakes and Belmont Stakes) which only one Thoroughbred, American Pharoah in 2015, has achieved.
The Queen's Plate
Closer to home, the Queen's Plate is Canada's oldest and most prestigious thoroughbred horse race. First run in 1860, the race is held annually in June at Woodbine Racetrack in Toronto, Ontario, and is open to three-year-old Canadian-bred horses. The Queen's Plate has a long and storied history, and its winners include some of the greatest horses to have ever raced in Canada. The race is attended by thousands of spectators and has become a significant cultural event in the country. Today, the Queen's Plate remains a highly anticipated race for Canadian horse racing fans, with a purse of over $1 million.
In 2022, the Queen's Plate reverted to the King's Plate (which it was named from 1901-1952) upon the accession of Charles III.