Slated for November 3rd and 4th, 2023, at Santa Anita Park in Arcadia, California, the 13 Breeders' Cup races include five on Friday and eight on Saturday. They're led, of course, by the Breeders' Cup Classic – an essential watch for those interested in figuring out who the next Triple Crown threat might be.
Similar parity exists among the best older dirt horses in training, which should spark serious interest in the Breeders' Cup Future Odds with such a wide-open group. When it comes to horse racing odds, bettors are usually enticed by contentious betting races with large fields.
How does the Breeders' Cup Work
How many Breeders' Cup races are there?
With 14 Breeders' Cup races, which are contested over a two-day betting bonanza, the Breeders' Cup Series is unlike any other wagering opportunity in horse racing. The action starts with the five juvenile (races for two-year-olds) on Friday and leads into the nine big main events on Saturday.
It's important to remember that the Breeders Cup Classic odds aren't the only odds to pay attention to over the two days. Take a look through the Breeders Cup post positions and odds and any special deals or betting opportunities, such as Breeders Cup betting challenges.
Where is the Breeders' Cup?
The Breeders Cup tends to rotate between a handful of racetracks on a year-to year basis. The most popular track historically has been Santa Anita, in Arcadia, California, which last hosted in 2019 and is due to host again this year.
Santa Anita Park opened on Christmas Day, 1934. Since then it has gone on to become one of the most prestigious racetracks in the world. The current incarnation of Santa Anita has a Canadian connection, being owned and operated by the Stronach Group out of Aurora, Ontario.
Since it's inception in 1984, the Breeders' Cup has only been hosted once outside of the United Sates, in 1996. That distinction actually belongs to us in Canada, as that year's cup was hosted at legendary Woodbine Racetrack, in the Northwest of Toronto, Ontario.
When is the Breeders' Cup?
The 2023 Breeders Cup takes place on November 3rd and 4th, 2023. The five Friday races begin at 3:00 PM ET, with the last of the list getting underway at 5:40 PM. On Saturday, the first rice begins at 11:50 AM, leading up to a 5:40 PM start for the Breeders' Cup Classic.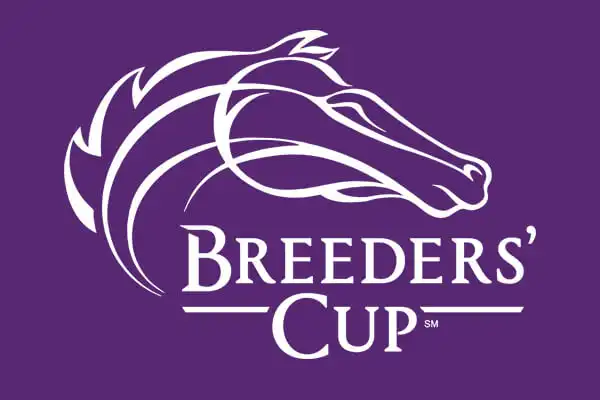 Betting on Horse Racing in Ontario
Betting on horse racing is finally available to Ontario race fans courtesy of the newly established partnership between bet365 and Woodbine. As such, the pair will combine to provide bet365 horse racing pari-mutuel betting in association with Woodbine Entertainment Group.
19+. Gambling can be addictive, please play responsibly. Visit http://ConnexOntario.ca for responsible gambling information.
After a big announcement in the lead up to the 2023 King's Plate, Bet365 has reached an agreement with Woodbine to provide Horse racing markets to betting fans in Ontario.
Woodbine Entertainment CEO Jim Lawson made the announcement during the King's Plate Breakfast press conference.
"This is a historic announcement in my perspective, and we will look back over the years at this moment. Woodbine is officially announcing today, that horse racing, including the King's Plate, will be available to Ontario sports bettors through the licensed bet365 platform," a cheerful Lawson announced. "This is huge. It's a huge win for the Ontario horse racing industry and the 25,000 jobs that this industry supports in the province." Horse racing betting markets are only available to bet365 Ontario account holders.

In addition to Bet365's online sportsbook, Ontarians can bet on horse racing as they would have before the opening of the market, through trusted Canadian purveyor; Woodbine Entertainment Group.
Woodbine offers Ontario bettors two options for all levels of horse racing knowledge and experience.

Dark Horse offers bettors a sleek and modern betting app (iOS and Android) complete with information, tips and coaching geared towards newcomers to Horse Racing. Live streaming compliments the offering and makes Dark Horse a one stop shop for all your horse racing needs.

HPIbet represents a longstanding and comprehensive racebook experience for Ontarians. A browser based platform, HPIbet offers a more stats based experience catered to horse racing veterans. Live streaming is a key feature of the platform and makes for a great betting/viewing destination for race fans.
How to Bet on Horse Racing in Canada
The first step to betting on the Woodbine Horse Racing in Canada is to find the right racebook for you. You should use sites that are recommended by experts, so that you know they are safe.
You can check out any of the recommended Canadian horse racing betting sites that we recommend on this page to bet on Woodbine Horse Racing in Canada. Signing up is a breeze.
Depending on when you sign up, you can either investigate some of your early betting options and get in on the futures, or you can check out the specials that become available during a race week. Developing a betting portfolio based on the Woodbine Horse Racing field is your next step.
Then you can start selecting bets, placing them in your bet slip and finalizing the deals.
Research bet options and strategies (Read CSB!)
Select bets to put into your bet slip
Input your risk and review the bet details
Finalize the bet
The 2023 Breeders' Cup Classic Field
The 2023 Breeders' Cup Classic is set to unfold at Santa Anita Park on Saturday, November 4th. This marquee event boasts a substantial purse of $6 million, and the starting gate will open at 6:40 p.m. Eastern Time. Among the contenders, Arcangelo, the victor of the Belmont Stakes, holds the position of the favorite in the 2023 Breeders' Cup Classic odds. The race also features a strong field, including Arabian Knight, Ushba Tesoro, White Abarrio, and Bright Future. Unfortunately, Geaux Rocket Ride, initially one of the top contenders, suffered an injury during training at Santa Anita and will not participate in the 2023 Breeders' Cup Classic. Additionally, the 2023 Kentucky Derby winner; Mage, will be absent due to a fever.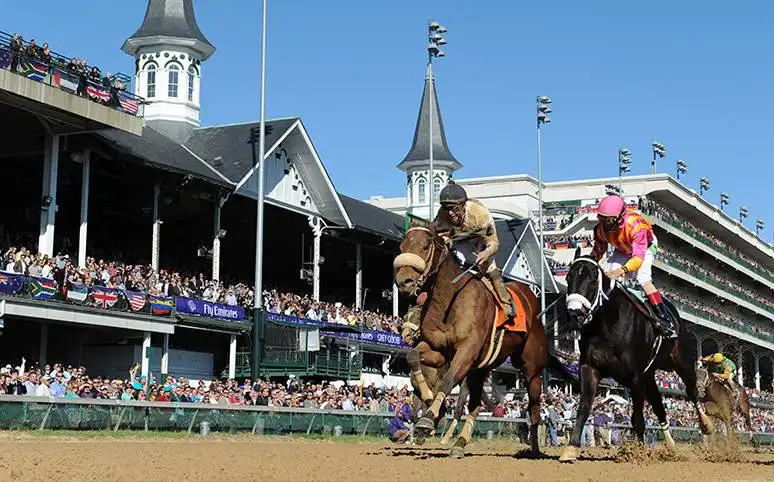 The types of odds are essentially the same for any horse race. Let's take the available menu for the Kentucky Derby odds as an example. Many of our partners offer unique props and head-to-head matchups, giving the bettor even more options to capitalize on a wagering option. Read our guide for odds on other sports and competitions.