Find the Best Super Bowl 57 Odds right here. As the NFL Championship approaches, the odds to win the Superbowl 57 change constantly. We'll keep you updated with the latest super bowl bets and odds.
Super Bowl Bets – 2023 Super Bowl Outright Winners
The 2022 Super Bowl saw the Los Angeles Rams lift the Vince Lombardi Trophy. Who will be NFL Champions in 2023? Refer to our up to the minute table for the latest odds and figure out who your Super Bowl favourite is. The odds were last updated on Jan 27, 2023:
We'll delve deep into the various Super Bowl bets for 2023, as well as explain to readers the best way to begin enjoying Super Bowl betting odds. Vegas Super Bowl bets offer unique lines from simply placing a bet on who will win the Super Bowl to wagering on individual players and outcomes.
Another thing that makes this event special is the Super Bowl prop bets, which make the odds to win the Super Bowl so unique: no other sport offers these types of props. But what exactly are props? And why are they such a big deal? We'll break it all down for you.
The 2022/23 NFL Playoffs
The NFL Post Season is here! Stay tuned to Canada Sports Betting all throughout the playoffs as we break down the matchups, make our picks and keep you informed!
Championship Sunday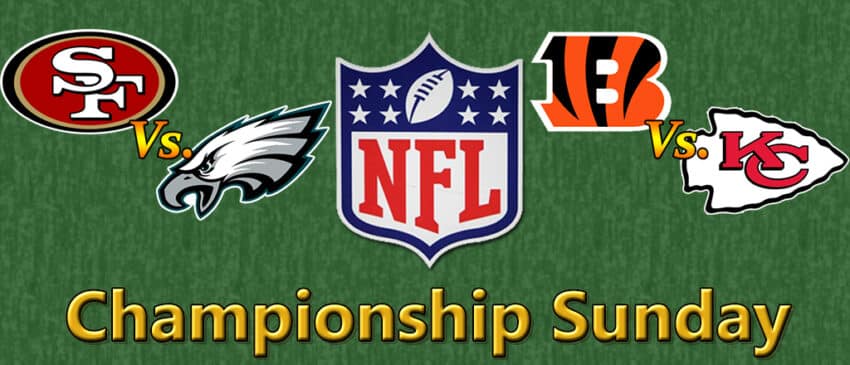 The NFL playoffs kick into high gear with Championship Sunday, as the final four teams duke it out for a chance to play in the Super Bowl. Both games take place on Sunday, January 29th. CSB has you covered for the NFL playoffs and Championship Sunday is no exception, check in each week as we break down the games, make our ATS and Moneyline picks and highlight key prop bets to jump on.
Check out our Championship Sunday coverage here!
Here's a quick rundown of the games on tap, updated with scores as they come in: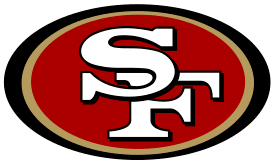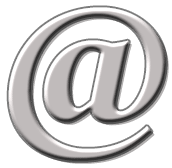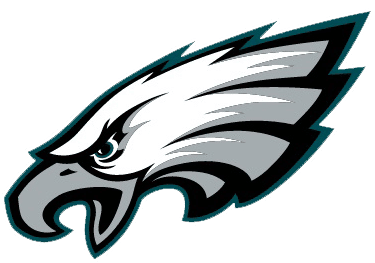 San Francisco 49ers at Philadelphia Eagles (-2.5)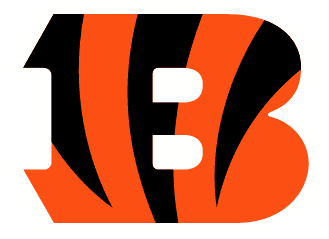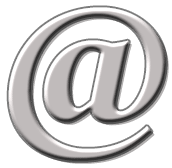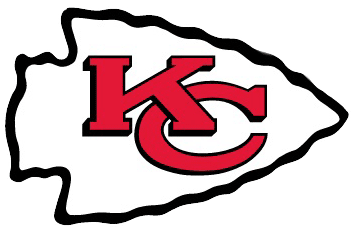 Cincinnati Bengals (-1) at Kansas City Chiefs
Super Bowl 57 Prop Bets
A "prop bet" or Proposition Bet is a bet on anything outside the outcome or total score of a game. Almost anything not dealing with either the Moneyline, Total Score or Point Spread can be considered a prop bet.
In a typical sports game, the majority of prop bets will deal with player statistics. For example betting on a player to score more than 2 goals in a game, rack up over 30 points or run for 100 plus yards.
NFL player props are growing in popularity. Sportsbooks are not only offering player props within their betting portfolio, but they're doing so with greater focus and greater variety than ever before.
NFL player props are side wagers not determined by the final outcome of the game. Commonly, NFL player props have to do with player statistics. When betting them, you're rooting for the outcome you picked to happen during the game, but the result of an NFL player prop is independent of the game result.
One reason for the growth in popularity of NFL player props is because they are attractive to fans of fantasy football. With fantasy sports being built around individual player output, transitioning to NFL player props as a form of entertainment or a more serious endeavor is natural.
Here's an example of a player prop scenario:
The over/under total for Patrick Mahomes' passing yards in a game. Similar to standard bets, you'll often find these with a betting line for both sides of the wager.
Mahomes over 315.5 passing yards (-130)
Mahomes under 315.5 passing yards (+110)
Using this example, a $100 wager on the over would win a bettor $76.92 for a total payout of $176.92 should Mahomes throw for more than 315.5 passing yards. A $100 wager on the under would return $110 for a total payout of $210 should Mahomes throw for less than 315.5 yards.
You'll also commonly see two sides of an NFL player prop with equal pricing, such as -105 or -110.
Another example of an NFL player prop is a yes/no proposition. Let's say your Super Bowl prop bet is "Will Saquon Barkley score a touchdown?"
Barkley to score a touchdown (-300)
Barkley not to score a touchdown (+250)
Yes/no player props can also be displayed as over/under 0.5.
The more popular a player is, the greater the likelihood that more player props will be available for that player.
There's a wide variety of NFL player prop types available, and the list is growing. Here are some of the types of NFL player props you can expect to see listed at a sportsbook.
QB passing yards
QB completions
QB interceptions
RB rushing yards
RB touchdowns
RB rushing plus receiving yards
WR receiving yards
WR receptions
Two-player head-to-head props
The Super Bowl takes prop betting to an entirely new level. The king of all betting days is also the king of the prop bet. Nearly anything you can think up, you can bet on as a Superbowl prop bet.
From everyday props like passing yards, first to score a touchdown and total fumbles to unique bets like guessing the Halftime Show's secret performers or if a parachute will land at midfield.
Super Bowl LVII Promotions on Canadian Sportsbooks
Canada's top sportsbooks will offer their customers exclusive Superbowl promotions as kickoff draws near. Be sure to check in to see what our favourite books may have on offer for you!
Super Bowl Odds
The Super Bowl odds will evolve as the season progresses. Oddsmakers will initially set the Super Bowl line and betting trends, game trends, and changes in regular season standings will shape attitudes and the super bowl lines themselves. NFL Super Bowl odds will change more dramatically during the playoffs. Bettors and football fans alike may think they have a good idea of the Superbowl favourites but as teams battle it out things like the Super Bowl odds, Super Bowl lines and Super Bowl spread start to come into focus.
You may ask yourself; when's the right time to bet on the Super Bowl in Canada? There's no right answer but there are two schools of thought when betting on any major sports event. One strategy is betting as early as possible, maybe before the season even starts. Think you know more than the current super odds imply? Betting early can provide tremendous odds for teams that are underestimated, and if you're right betting sooner rather than later can lock in those odds before your chosen team's odds to win the Super Bowl get shorter, making their Super Bowl bets less lucrative than they are for early believer like yourself.
The second school of thought is of course betting with as much information as possible. Although you won't get the benefit of uniquely high NFL Superbowl odds, you will have the advantage of reams of stats, stories, trends and injury reports to help make your decision. Bettors can benefit from dipping into both far off futures bets and well informed Super Bowl lines. Find what works for you to make betting on the superbowl in Canada as fun and rewarding as possible.
Super Bowl Spread Betting
The "Point Spread" in football aims to eliminate the favourite/underdog dynamic present in all games. NFL Championship odds will always provide fans and bettors alike with a clear understanding of which team is the favourite and which, the underdog.
The spread is a system in which the favourite team is given a number of points they should reasonably win by and conversely, the underdog is given the same number of points that they should reasonably lose by.
In "covering the spread" the favorited team wins by more than the number of points assigned. In "beating the spread" the underdog loses by fewer than the number of points assigned (an outright win of course counts towards beating the spread. If you want a more in depth explanation of points spread betting refer to CSB's guide here. Better understanding the spread as well as any betting category relevant to super bowl odds will make you a more informed and well prepared sports bettor.
Who is favoured to win the Super Bowl 2023?
Betting on who will be crowned NFL Champion is the most common bet placed leading up to Superbowl Sunday.
As it stands today, the Philadelphia Eagles are favored to win it all. Jalen Hurts has been dynamic throughout this season and set the tone for a run with shades of 2017.
Through strong play of their own, the Kansas City Chiefs are close contenders with strong odds to win the Super Bowl.
Rounding out the group of most popular picks are last year's AFC Champions in the Cincinnati Bengals. Led by Joe Burrow, the Bengals are looking to prove that 2022 was not a fluke and that they're here to stay as perennial threats.
This Is How You Make The Best NFL Bets in Canada
To succeed in business and in life, in general, it pays to be well-prepared. Doing your homework does stop being a habit for successful people just because they're done with school. A little knowledge goes a long way.
That same approach should always be applied to your NFL Super Bowl picks. It's your money you will be wagering, after all, so don't you want to be as certain as possible that you've got the best Super Bowl point spread before placing that wager? Fortunately, there is a wealth of NFL resources available to you at Canada Sports Betting. You'll find a variety of areas that discuss NFL Super Bowl Predictions.
Here are some choice reads to help you prepare for the Superbowl:
Best Sportsbook Bonuses for Superbowl 57
In the market for a sportsbook to place your Superbowl wagers but don't know what to pick? In addition to our reviews we also provide a breakdown on all the best welcome bonuses available to Canadian customers. Refer to the table below for a quick snapshot or read our sportsbook bonuses breakdown for the complete picture!
Sportsbook
Review
Score
Bonus Details
Minimum Deposit
Betting Requirement
Bonus
Link
5/5
100% Matched Bonus on your first deposit up to $500
$10
5x
4.5/5
100% Matched Bonus on your first deposit up to $500
$10
5x
4.5/5
Up to $200 in Bet Credits
100% match on your first deposit
$10
Initial Deposit (up to $200)
4/5
100% Matched Bonus on your first deposit up to $500
$10
3x
4/5
100% First Deposit Match in Bet Credits, up to $1000
$20
Initial Deposit (up to $1000)
4/5
100% Matched Bonus on your first deposit up to $500
$10
5x
It's always advisable to study trends in wagering and when it comes to the odds to win Super Bowl 2023, there are always trending topics to keep in mind. There is a range of great ways to make Super Bowl bets in 2023, taking advantage of the excellent lines created by oddsmakers highlighting the very best Vegas Super Bowl bets.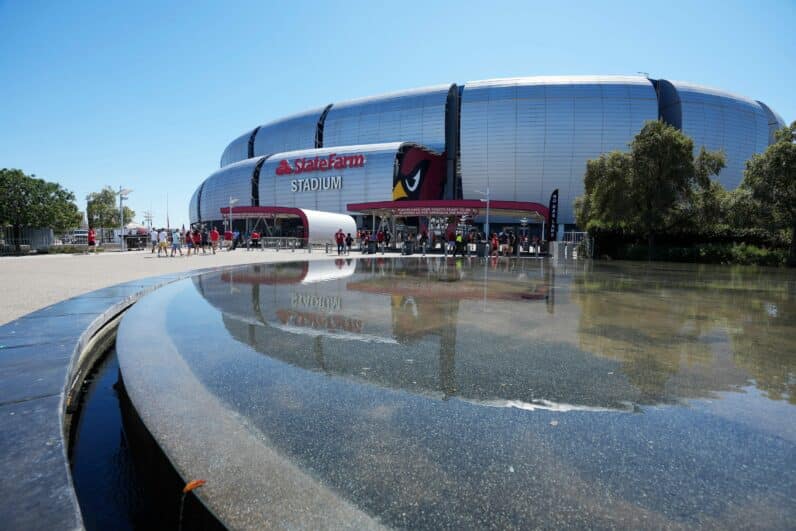 Superbowl 57 Host City
Arizona's State Farm stadium will play host to this year's Super Bowl. Home of the Arizona Cardinals, State Farm Stadium is located in Glendale, Arizona and opened in 2006.
This will mark the second NFL Championship to take place in this stadium. The first, Super Bowl XLII on February 3, 2008, saw the New York Giants defeat the until then undefeated New England Patriots, ruining their bid for a perfect season.
All-time Super Bowl Host Cities (up to 2024):
Miami and New Orleans hosted the most Super Bowls, at 11 a piece.
Miami – 11
New Orleans – 11
Los Angeles – 8
Tampa – 5
Phoenix – 4
Atlanta – 3
Houston – 3
San Diego – 3
Detroit – 2
Minneapolis – 2
San Francisco – 2
Dallas – 1
Indianapolis – 1
Jacksonville – 1
New York- 1
Super Bowl betting odds FAQ
When is Super Bowl LVII?
Super Bowl 57 will be played on Sunday, February 12, 2023. The game is scheduled to kick off at 6:30 PM ET.
Where is Super Bowl LVII played?
The 2022 Super Bowl will be played at State Farm Stadium in Glendale, Arizona.
Where to watch Super Bowl LVII?
Super Bowl 57 will be televised on Fox and streamed on Fox Sports App and DAZN (only in Canada). The game kicks off at 6:30 PM Eastern time on Sunday, February 12th.
What time is the Super Bowl 2023?
The game is scheduled to kick off at 6:30 PM ET.
How to bet on Super Bowl odds?
You can bet on Super Bowl odds at many leading sportsbooks. You simply need to be over 18, have a valid email address and phone number, and have a method of depositing money into your account.
Things to consider when choosing a sportsbook include odds, bonuses, promotions, accepted payment methods, speed of money deposits and availability in your country.
What are the current betting odds on the Super Bowl?

<div data-role="chassis" data-sport="nfl" data-market="nfl championship winner" data-logos="false" class="scroll"></div>





























































Who are all the Super Bowl winners?

I
Jan. 15, 1967
Los Angeles Memorial Coliseum
Green Bay 35, Kansas City 10

II
Jan. 14, 1968
Orange Bowl (Miami)
Green Bay 33, Oakland 14

III
Jan. 12, 1969
Orange Bowl (Miami)
New York Jets 16, Baltimore 7

IV
Jan. 11, 1970
Tulane Stadium (New Orleans)
Kansas City 23, Minnesota 7

V
Jan. 17, 1971
Orange Bowl (Miami)
Baltimore 16, Dallas 13

VI
Jan. 16, 1972
Tulane Stadium (New Orleans)
Dallas 24, Miami 3

VII
Jan. 14, 1973
Los Angeles Memorial Coliseum
Miami 14, Washington 7

VIII
Jan. 13, 1974
Rice Stadium (Houston)
Miami 24, Minnesota 7

IX
Jan. 12, 1975
Tulane Stadium (New Orleans)
Pittsburgh 16, Minnesota 6

X
Jan. 18, 1976
Orange Bowl (Miami)
Pittsburgh 21, Dallas 17

XI
Jan. 9, 1977
Rose Bowl (Pasadena, Calif.)
Oakland 32, Minnesota 14

XII
Jan. 15, 1978
Superdome (New Orleans)
Dallas 27, Denver 10

XIII
Jan. 21, 1979
Orange Bowl (Miami)
Pittsburgh 35, Dallas 31

XIV
Jan. 20, 1980
Rose Bowl (Pasadena, Calif.)
Pittsburgh 31, Los Angeles Rams 19

XV
Jan. 25, 1981
Superdome (New Orleans)
Oakland 27, Philadelphia 10

XVI
Jan. 24, 1982
Silverdome (Pontiac, Mich.)
San Francisco 26, Cincinnati 21

XVII
Jan. 30, 1983
Rose Bowl (Pasadena, Calif.)
Washington 27, Miami 17

XVIII
Jan. 22, 1984
Tampa (Fla.) Stadium
Los Angeles Raiders 38, Washington 9

XIX
Jan. 20, 1985
Stanford (Calif.) Stadium
San Francisco 38, Miami 16

XX
Jan. 26, 1986
Superdome (New Orleans)
Chicago 46, New England 10

XXI
Jan. 25, 1987
Rose Bowl (Pasadena, Calif.)
New York Giants 39, Denver 20

XXII
Jan. 31, 1988
Jack Murphy Stadium (San Diego)
Washington 42, Denver 10

XXIII
Jan. 22, 1989
Joe Robbie Stadium (Miami)
San Francisco 20, Cincinnati 16

XXIV
Jan. 28, 1990
Superdome (New Orleans)
San Francisco 55, Denver 10

XXV
Jan. 27, 1991
Tampa (Fla.) Stadium
New York Giants 20, Buffalo 19

XXVI
Jan. 26, 1992
Metrodome (Minneapolis)
Washington 37, Buffalo 24

XXVII
Jan. 31, 1993
Rose Bowl (Pasadena, Calif.)
Dallas 52, Buffalo 17

XXVIII
Jan. 30, 1994
Georgia Dome (Atlanta)
Dallas 30, Buffalo 13

XXIX
Jan. 29, 1995
Joe Robbie Stadium (Miami)
San Francisco 49, San Diego 26

XXX
Jan. 28, 1996
Sun Devil Stadium (Tempe, Ariz.)
Dallas 27, Pittsburgh 17

XXXI
Jan. 26, 1997
Superdome (New Orleans)
Green Bay 35, New England 21

XXXII
Jan. 25, 1998
Qualcomm Stadium (San Diego)
Denver 31, Green Bay 24

XXXIII
Jan. 31, 1999
Pro Player Stadium (Miami)
Denver 34, Atlanta 19

XXXIV
Jan. 30, 2000
Georgia Dome (Atlanta)
St. Louis 23, Tennessee 16

XXXV
Jan. 28, 2001
Raymond James Stadium (Tampa, Fla.)
Baltimore 34, New York Giants 7

XXXVI
Feb. 3, 2002
Superdome (New Orleans)
New England 20, St. Louis 17

XXXVII
Jan. 26, 2003
Qualcomm Stadium (San Diego)
Tampa Bay 48, Oakland 21

XXXVIII
Feb. 1, 2004
Reliant Stadium (Houston)
New England 32, Carolina 29

XXXIX
Feb. 6, 2005
Alltel Stadium (Jacksonville, Fla.)
New England 24, Philadelphia 21

XL
Feb. 5, 2006
Ford Field (Detroit)
Pittsburgh 21, Seattle 10

XLI
Feb. 4, 2007
Dolphin Stadium (Miami)
Indianapolis 29, Chicago 17

XLII
Feb. 3, 2008
University of Phoenix Stadium (Glendale, Ariz.)
New York Giants 17, New England 14

XLIII
Feb. 1, 2009
Raymond James Stadium (Tampa, Fla.)
Pittsburgh 27, Arizona 23

XLIV
Feb. 7, 2010
Sun Life Stadium (Miami)
New Orleans 31, Indianapolis 17

XLV
Feb. 6, 2011
Cowboys Stadium (Arlington, Texas)
Green Bay 31, Pittsburgh 25

XLVI
Feb. 5, 2012
Lucas Oil Stadium (Indianapolis)
New York Giants 21, New England 17

XLVII
Feb. 3, 2013
Mercedes-Benz Superdome (New Orleans)
Baltimore 34, San Francisco 31

XLVIII
Feb. 2, 2014
MetLife Stadium (East Rutherford, N.J.)
Seattle 43, Denver 8

XLIX
Feb. 1, 2015
University of Phoenix Stadium (Glendale, Ariz.)
New England 28, Seattle 24

50
Feb. 7, 2016
Levi's Stadium (Santa Clara, Calif.)
Denver 24, Carolina 10

LI
Feb. 5, 2017
NRG Stadium (Houston)
New England 34, Atlanta 28

LII
Feb. 4, 2018
U.S. Bank Stadium (Minneapolis)
Philadelphia 41, New England 33

LIII
Feb. 3, 2019
Mercedes-Benz Stadium (Atlanta)
New England 13, Los Angeles Rams 3

LIV
Feb. 2, 2020
Hard Rock Stadium (Miami)
Kansas City 31, San Francisco 20

LV
Feb. 7, 2021
Raymond James Stadium (Tampa, Fla.)
Tampa Bay 31, Kansas City 9

LVI
Feb. 13, 2022
SoFi Stadium (Inglewood, Calif.)
Los Angeles Rams 23, Cincinnati 20
Why did Super Bowl 50 not use Roman numerals?
The NFL felt that the roman numeral for 50; L, was too unattractive and unmarketable. As such, Superbowl 50 has the distinction of being the only Superbowl not represented by a roman numeral.
Who has won the most Super Bowls?
The New England Patriots have won the Super Bowl a record six times, most recently Super Bowl LIII in February 2019.
Who is favored in the Super Bowl game?
Currently the Buffalo Bills are favoured. With teams like the Philadelphia Eagles, Kansas City Chiefs and San Francisco 49ers in hot pursuit.
Where to bet on Super Bowl odds?
You can bet on Super Bowl odds online using any of the top online sports betting companies.
There are several options to choose from, and every different site will feature different odds, markets and will also offer their own bonuses and promotions.
Some of the top sites include Sports Interaction (SIA), Bet99, and BetRivers and there are plenty more out there.
Is Super Bowl betting legal in Canada?
Super Bowl betting is legal in Canada. Online sports betting companies in Canada are licensed and approved so you can place wagers without any concern.
To place a bet on the Super Bowl in Canada, you need to be over 18 years old. It's also worthwhile checking the fine print on any gambling website you access to make sure that the betting company you have chosen is legal and authorised.
Can I Make Super Bowl bets with bitcoin?
Yes, you can make Super Bowl bets with bitcoin.
Using bitcoin to make bets is available at some of the leading online sports betting companies.
Check out our guide on betting with bitcoin.
Signing up to these sites will be completely free and there are great bonuses available. Using bitcoin is a quick and effective way to place bets.
Which sites accept Paypal?
For betting on the Super Bowl, there are many sites that accept Paypal. This is an ideal method of payment when looking to sign up to online sports betting companies.
Bet365 and Betway are just two examples of excellent online sports betting websites that will allow you to withdraw and deposit using Paypal, which is one of the most convenient and cost effective methods of payment available.
For more on Paypal-friendly sportsbooks, see our comprehensive guide on betting with Paypal.
Where can I bet on Super Bowl Odds?
You can bet on Super Bowl odds online using any of the top online sports betting websites, and it's free to sign up.
There are plenty of different sites to choose from, and each will provide their own list of odds and markets for you to select.
Online sportsbooks include Sports Interaction (SIA), Bet99, and BetRivers and there are many more to choose from.
How to compare Superbowl odds?
You can compare Super Bowl odds using websites like CanadaSportsBetting.ca, which provides a list of odds provided by all the leading online sports betting companies.
What's more, you can also compare sportsbooks to make sure you are being provided with the best bonuses and promotions.
Using websites like CanadaSportsBetting.ca will save you time as you won't need to go to each individual sportsbook to find out the odds.
What are the types of Super Bowl odds?
There are many types of Super Bowl odds available. The most common are:
Super Bowl outright odds – these focus on the overall winner of the Super Bowl for the upcoming or current season. This is where you pick who you think will win the trophy.
Super Bowl MVP odds – you can select who you think will be crowned MVP of the Super Bowl here, and odds are available all season long.
Super Bowl moneyline odds – when the two teams have been finalised, you can pick one or the other to win the match, and the moneyline is your straight up bet on the champion
Super Bowl spread odds – here you can pick your winner with a handicap depending on whether they are underdogs or favourites.
Check out a sportsbook today for all the other top Super Bowl odds lines.
How does betting with Super Bowl odds work?
Betting with Super Bowl odds work like any other form of betting.
For example, if you place a $100 bet on the favourite to win the Super Bowl at the start of the season, the odds may be around 4.00.
That means if your team lifts the trophy, you will win $400 (which is an overall profit of $300).
If you were to place a $100 bet on a player to be crowned Super Bowl MVP at odds of 8.50, you would win $850 (or a profit of $750).
The odds are simple to understand and easy to use, and they can be utilised at all the top online sportsbooks.
For more insight, check out our guide to how odds work.
Why do Super Bowl odds change?
Super Bowl odds change for many reasons, but the most common reasons are team performance and input by the betting community.
When a team begins to perform well and starts exceeding expectations, two things happen. Betting companies take notice and adjust the odds of this team winning the Super Bowl, and sports bettors will start putting money on the team before the price goes down too far. This will cause a reduction in odds.
Similarly, if a team goes the other way and has a drop in performance, odds will blow out. So, if you have your eye on a team to win the Super Bowl at 9.00 when the season begins, and they start the season 2-4, their likely odds will probably move to around 25.00 or more.
If you're confident they can turn the season around, you'll be able to make a whole lot more money by placing your bet when the chips are down.
How do Super Bowl odds work?
Super Bowl odds work on a relative basis. There are 32 teams and if you've ever looked at Power Rankings you will see that odds are similar in that the top team will have the lowest odds and the worst team will have the highest odds.
If a team is performing well, their odds will improve (or become lower), and if the opposite occurs, their odds will become higher.
It's all about performance and the expectation of fans.
What many don't realise is that odds are also influenced by the betting public, so teams with a higher supporter base or bandwagon will have lower odds than a team with less fans, even if their relative chances of winning the Super Bowl are identical.
Who sets the Superbowl odds?
Sportsbooks like Sports Interaction (SIA), Bet99, and BetRivers (just to name a few) come up with the odds on the Super Bowl and every other sport out there.
The odds are based on the real-life performances of teams, players and coaches and Super Bowl odds will fluctuate based on relative output by each team.
Where to find the best odds for Super Bowl?
You can find the best odds for the Super Bowl by betting online with the leading sports betting companies.
All of the top online sportsbooks have websites that are easy to navigate and will provide a selection of great odds, bonuses and promotions.
If you don't want to waste time trying to find the best odds, check out the extensive review of Super Bowl odds at Canadasportsbetting.ca.
You'll find a comprehensive list of odds from a list of the top sports betting sites such as Sports Interaction (SIA), Bet99, and BetRivers and you will easily find the best odds for Super Bowl betting.
How to read betting odds?
Reading betting odds is simple, especially in decimal format. The number you see (such as 1.50) is what you would multiply your bet by to calculate your total return. So a $100 bet at odds of 1.50 would mean you would end up with $150 in total.
In straight up moneyline betting (which is a two-outcome bet), odds under 2.00 would be considered favourite odds, and odds over 2.00 would be considered underdog odds.
In markets such as Super Bowl MVP markets where there are many outcomes, you may see the favourite is at 4.00, for example. The lowest odds will be set for the favourite, and all other options will be higher.
What if odds change after I made a bet?
If the odds change after you make a bet, it won't make a difference to whatever you have chosen.
Your bet will be locked onto whatever your betting slip says. For example, if you place a bet on the Super Bowl outright market at odds of 15.00 and the next day you see that the odds are 10.00, you will still receive winnings based on the 15.00 if your bet wins.
Unfortunately, it is the same in reverse. If you place a bet using low odds and the odds increase before the win, you won't win any more money than what it says on your original wager.
To avoid this, make sure you shop around for odds and think before you bet.