The Super Bowl LVI returns to our screens on February 13, 2022, as we head to the SoFi Stadium, Los Angeles, CA, for the Super Bowl 56. As we football fans try to predict who will feature this year, they are also wondering who will be the MVP, if their team estimations are correct.
The odds are now available for who will the MVP refer to in their speech & the outright Super Bowl MVP odds. The odds were last updated on February 2, 2022:
Each year there is a panel of 16 highly credited sportswriters that will cast their votes as to who is the MVP at that year's Bowl. In 2001, the NFL introduced electronic fan voting, which now accounts for 20% of the vote with the writers making up the other 80%.
Similar to the odds to make it to Tampa in February, the NFL Super Bowl MVP odds are available well in advance of the day itself. Those players bold enough to wager on Super Bowl MVP betting will be rewarded generously.
Our in-house NFL experts have assessed the field and will make predictions as to which players have a shot at silverware this year. Based on live Super Bowl MVP odds, we'll give you a depth of insight regarding this year's Super Bowl.
Super Bowl MVP betting opportunities
It will come as no surprise to football fans that the favorite to win the Super Bowl LVI MVP award is the same man who won the Super Bowl LIV, the Kansas City Chiefs Patrick Mahomes. Mahomes enters the race at 4.5.
The Chiefs star quarterback is closely followed by the Packers starman this season Aaron Rodgers who comes in at 6.25 across the majority of top-tier oddsmakers. The odds are clearly based on the teams most likely to make it to the Super Bowl LVI, with the Packers and Chiefs slated to be the most likely teams in attendance.
The Chiefs are the strongest team in the league by some distance. We've been saying this since the season started, it's as if they haven't really been trying in the regular season and we expect to see them move up a gear or two in these last few games.
Rodgers has been playing the season of his life this year and interestingly for bettors, Rodgers has the highest ticket percentage at 18%, closely followed by the favorite in the NFL Super Bowl MVP odds Mahomes at 10%.
For those bettors that prefer a long shot, or just don't want to back the favorites in the oddsmaker's eyes, the rest of the MVP potentials look like this:
Drew Brees – 8.50
Josh Allen – 10.00
Lamar Jackson – 11.00
These are the top 5 contenders. Will it be Mahomes making a repeat of last year, producing a dominant performance to overcome whoever it may be on that February Sunday? Could it be the Saints QB Drew Brees claiming his second MVP award, having won it back at Super Bowl XLIV where the Saints beat the Colts 31-17?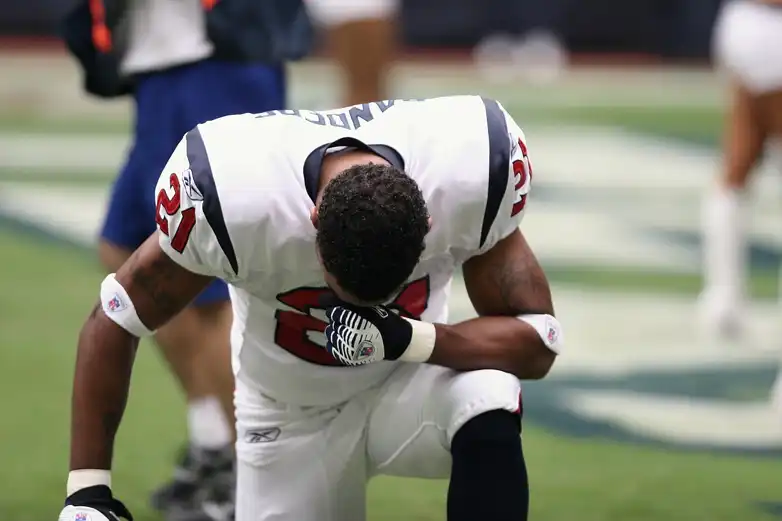 Avoiding a Super Bowl MVP quarterback bet
Although quarterbacks claim the award the most out of any position on the field, history has shown that anyone can claim the top prize. Twelve of the previous 20 awards have gone to QBs, but with some unbelievable receivers playing for teams in contention for the Super Bowl LVI – could we see it going to a player in a different position?
Let's take a look at the odds for players in other positions commanding a position in the Super Bowl MVP odds this year:
Davante Adams – 25.00
Tyreek Hill – 21.00
Travis Kelce – 21.00
The best non-QB odds offer odds as longshots. The Chiefs receiver Tyreek Hill is electric and is capable of an MVP performance, which would likely be facilitated by the brilliance of Mahomes distribution – which makes this a real outsider wager.
Below you'll find a complete list of the previous Super Bowl MVPs, from I to LIV:
Super Bowl I — QB Bart Starr, Green Bay
Super Bowl II — QB Bart Starr, Green Bay
Super Bowl III — QB Joe Namath, N.Y. Jets
Super Bowl IV — QB Len Dawson, Kansas City
Super Bowl V — LB Chuck Howley, Dallas
Super Bowl VI — QB Roger Staubach, Dallas
Super Bowl VII — S Jake Scott, Miami
Super Bowl VIII — RB Larry Csonka, Miami
Super Bowl IX — RB Franco Harris, Pittsburgh
Super Bowl X — WR Lynn Swann, Pittsburgh
Super Bowl XI — WR Fred Biletnikoff, Oakland
Super Bowl XII — DT Randy White and DE Harvey Martin, Dallas
Super Bowl XIII — QB Terry Bradshaw, Pittsburgh
Super Bowl XIV — QB Terry Bradshaw, Pittsburgh
Super Bowl XV — QB Jim Plunkett, Oakland
Super Bowl XVI — QB Joe Montana, San Francisco
Super Bowl XVII — RB John Riggins, Washington
Super Bowl XVIII — RB Marcus Allen, L.A. Raiders
Super Bowl XIX — QB Joe Montana, San Francisco
Super Bowl XX — DE Richard Dent, Chicago
Super Bowl XXI — QB Phil Simms, N.Y. Giants
Super Bowl XXII — QB Doug Williams, Washington
Super Bowl XXIII — WR Jerry Rice, San Francisco
Super Bowl XXIV — QB Joe Montana, San Francisco
Super Bowl XXV — RB Ottis Anderson, N.Y. Giants
Super Bowl XXVI — QB Mark Rypien, Washington
Super Bowl XXVII — QB Troy Aikman, Dallas
Super Bowl XXVIII — RB Emmitt Smith, Dallas
Super Bowl XXIX — QB Steve Young, San Francisco
Super Bowl XXX — CB Larry Brown, Dallas
Super Bowl XXXI — KR-PR Desmond Howard, Green Bay
Super Bowl XXXII — RB Terrell Davis, Denver
Super Bowl XXXIII — QB John Elway, Denver
Super Bowl XXXIV — QB Kurt Warner, St. Louis
Super Bowl XXXV — LB Ray Lewis, Baltimore
Super Bowl XXXVI — QB Tom Brady, New England
Super Bowl XXXVII — S Dexter Jackson, Tampa Bay
Super Bowl XXXVIII — QB Tom Brady, New England
Super Bowl XXXIX — WR Deion Branch, New England
Super Bowl XL — WR Hines Ward, Pittsburgh
Super Bowl XLI — QB Peyton Manning, Indianapolis
Super Bowl XLII — QB Eli Manning, N.Y. Giants
Super Bowl XLIII — WR Santonio Holmes, Pittsburgh
Super Bowl XLIV — QB Drew Brees, New Orleans
Super Bowl XLV — QB Aaron Rodgers, Green Bay
Super Bowl XLVI — QB Eli Manning, N.Y. Giants
Super Bowl XLVII — QB Joe Flacco, Baltimore
Super Bowl XLVIII — LB Malcolm Smith, Seattle
Super Bowl XLIX — QB Tom Brady, New England
Super Bowl 50 — LB Von Miller, Denver
Super Bowl LI — QB Tom Brady, New England
Super Bowl LII — QB Nick Foles, Philadelphia
Super Bowl LIII — WR Julian Edelman, New England
Super Bowl LIV — QB Patrick Mahomes, Kansas City
See below the top sportsbooks where you can wager online and choose the best one for you:
Super Bowl MVP FAQs
Is the Super Bowl MVP always a quarterback?
Not at all, in fact, statistically, 60% of the Super Bowl MVPs have been quarterbacks. It's often assumed that the MVP will be a quarterback, but the facts say otherwise.
Which is the best sportsbook for Super Bowl MVP betting odds?
There are so many great sportsbooks available to Canadian players. It's impossible to say which is best, as that is something which is subjective and no one sportsbook is perfect for all players.
Is Super Bowl MVP betting worth it?
Definitely. The Super Bowl offers so many different kinds of prop betting opportunities, a Super Bowl MVP wager can be added to a parlay or just stay as a standalone bet.
Can I win big on Super Bowl MVP betting?
Super Bowl MVP odds, especially futures, offer excellent Super Bowl MVP betting odds. This means that customers can wager early on and get an even bigger payout, or just back a dog in the fight and hope it comes in!
Are Super Bowl MVP futures available?
Yes. In fact, bettors are able to access the odds months before the event takes place. The regular season gives oddsmakers a good idea of who will make it to the Super Bowl, as such oddsmakers post odds in accordance with those insights.