Last Updated:
In this article we cover the best UFC odds available from Canada's leading sportsbooks, pro tips and tricks to beating the bookies, and give an in-depth review of everything UFC/MMA betting-related. Read through and find the best betting bonuses exclusive to our partner sites.
If you're new to betting, gambling on UFC fights isn't just for the thrill-seeking sports bettor seeking the best UFC odds, but also for the hardcore fan looking to make the most out of an already action-packed UFC fight. Here at Canada Sports Betting, we deliver the best of all things UFC and MMA to make sure you have access to the best live UFC odds for the next upcoming fight!
You can find the best UFC betting odds and all other UFC betting resources here. We give you the breakdown on fight night previews, betting picks, and full details about what UFC betting sites to use.
Next Fight: UFC 296 On December 16th
At UFC 295 we saw UFC Middleweight champion Alex Pereira take home his second title of Light heavyweight champion against challenger Jiří Procházka. The two went head to head for two rounds, with the fight ending by TKO at the hands of Pereira. Read more about the latest UFC recap here.
Next up on pay-per-view is UFC 296, taking place on Saturday December 16th at T-Mobile Arena in New York. UFC 296 will feature Welterweight fighters Leon Edwards versus Colby Covington. Covington is barely the favourite right now, with odds of -125 versus +100 fir Edwards. Check back to this page regularly for updates, as we know the odds can sway in anyone's favour on fight night.
Leon Edwards to Beat Colby Covington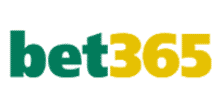 -125
Bet Now!
UFC Odds – UFC 295
The odds for UFC 296 are closer than ever. The odds were last updated on Dec 09, 2023. When it comes to betting, sportsbooks will begin to offer a range of prop bets on the fight as well. Round bets, KO/TKO, the fight to go the whole way, and many more.
UFC Betting Odds in Canada
As one of the UFC's biggest customers, Canada gets a front-row seat into everything the promotion does.
This includes getting at least three UFC events a year, dibs on the broadcast of all UFC events, and access to all the UFC markets from the top UFC betting sites.
Catch the latest fight night breakdown, including our picks, predictions, and reviews of the top UFC betting sites here. We have taken the time to review the best UFC betting sites in Canada. We know what we are looking for, and we have provided you with a list of the best, complete with detailed reviews.
UFC odds allow you to bet on the sport's best fighters. And Canada has supplied some of the sport's best athletes. While not known as the biggest source of UFC fighters, there are plenty worth mentioning. Here are some of the best Candian UFC fighters:
Mark Bocek – Lightweight
Yves Jabouin – Bantamweight
Georges St. Pierre – Welterweight
Rory MacDonald – Welterweight
Francis Carmont – Middleweight
UFC Vegas Odds
UFC Betting Odds, also known as UFC Vegas odds, are released anywhere from the fight announcement to a few days before the event. It depends on how big the fight is.
Marquee fights, such as championship fights or ones involving superstars are released almost immediately after an announcement is made (sometimes even when it isn't even official).
You can bet on any UFC or MMA fight as long as they already have betting odds released.
Betting early is important as it allows you to catch favourable lines before the market pushes these lines to lower values. This is why it is also critical to find the best sportsbooks and to familiarize yourself with which books open the betting lines.
Find online resources here that aggregate betting odds from various sportsbooks and also take early betting lines with a grain of salt as anything can change from the time the odds are released to the actual fight.
You will also need to be patient as your money will be tied down until after the fight.
How to Bet on UFC Fights
When it comes to finding the top sports betting sites, there are a few things to check off the list.

The first is which sportsbooks offer the best and biggest UFC markets. These are the books that offer the most methods of how to bet on UFC fights plus a wide selection of UFC betting odds.

Secondly, compare the odds. Some books will have cheaper lines on several fights, while others will also have lower juice. The bonuses – including the welcome bonus and special promotions (like free bets) – will also factor here.

And last but not least, access the books on your mobile device to compare which ones have the best platforms.

When it comes to UFC betting, it is crucial to bet as quickly as you can from anywhere. This requires a polished mobile betting site and/or app.
A welcome bonus, better known as a "sign-up bonus" is a sum of virtual cash awarded to you by the betting site when you sign up and deposit money.

Examples of this include when a site will match your deposit up to a specific amount like $100. Read the terms and conditions carefully to find how to qualify for a bonus.

Welcome bonuses can be used for making all types of bets, but based on each sportsbooks' terms and conditions, some may not be used on UFC fights.
Although most UFC fights can be bet naturally like a moneyline bet (straight-up), so it will most likely qualify.
Many sign-up bonuses hinge on having you play. You can't take the money and just sit on it. You need to play a specific market like the UFC to acquire the bonus.
In essence, this is somewhat similar to a "free bet" or like the term "playing with house money" (where you are wagering using the betting site's own cash meaning you are not risking anything from your bankroll).
Each our sportsbooks have their own type of bonus. Read through all the best bonus bet offers.
Finding the sportsbooks with the most current UFC betting odds is ideal so opening a betting account in several books is recommended. You need to compare bet selections with many books by opening multiples pages.

Find the sportsbooks that specialize in UFC/MMA betting. These books not only have current UFC betting odds but also release the lines earlier than most books

They would also feature plenty of proposition bets like the method of victory and time of victory as well as outrights (who wins a tournament)

Futures in the UFC/MMA betting landscape are simply future fights. These are fights that have not been officially announced or are heavily rumoured. You can place small wagers on these fights, but take note that this would mean having your cash tied down for an indefinite time.

Check which books offer the most futures. The books that specialize in UFC/MMA will likely have most of them. Although some books also have their own futures and props. Don't leave anyone out. Scour all of them.
UFC Picks: Find the best bets for UFC and other MMA competitions
How to Read UFC Odds
When looking into how to read odds for UFC lines, there are a few things to keep in mind. The first is that the numbers will work very similarly to those for other sports. If you are familiar with the decimal odds systems, then you will be able to understand how UFC odds work pretty quickly.
That being said, there are some differences that can help you read and understand UFC odds specifically. This is crucial when developing a UFC betting strategy, as it will undoubtedly be based on the betting lines put out by the sportsbooks.
The main thing to know when adapting your knowledge to understanding how to read UFC odds is to understand how the different UFC bet types work. Getting a grip on this will tell you exactly what the odds represent, so you can navigate making the best UFC bets.
Here are the main UFC bet types:
Moneyline – Moneyline bets in the UFC are fairly straightforward. You are simply betting on the winner of the match, regardless of how long it takes them to do so.
Round Betting – When placing a round bet, you are betting on when the UFC match will come to a close. This is often expressed as an over/under, where, rather than betting on the actual round, you bet whether or not it will take more than, say, 3.5 rounds.
Method of Victory – In method of victory betting, you bet on how the fighter will claim victory. This can be by points, KO, or TKO.
How to Make the Best UFC Bets Tonight?
Betting is like buying something: you have to make an informed choice before doing it. Or you will regret it.
To make successful bets, you will need to do lots of research. Comb through our website where our site experts give you breakdowns of the biggest fights. Our articles are tailor-made to give you easy access to the picks you should play.
We also go through general tips and tricks and break down the complexities of betting and the history of UFC/MMA. Bookmark us and stay in touch for all your UFC/MMA betting needs.
Latest UFC Picks
---
UFC Odds FAQ
How are UFC odds calculated?
A considerable number of variables determine how UFC odds are calculated. One of the most important would be the quality of each fighter, how their style and physical attributes match up, previous fight records, and other information such as their overall health and fitness. The other significant variable would be the amount of money wagered on each opponent, with the odds offered to rise as more fans place bets on one fighter over the other.
How do you read UFC odds?
UFC odds are potentially published in three different formats – American odds, decimal odds, and fractional odds. Decimal odds will feature numbers such as 1.75 or 3.25, while fractional odds can be translated into decimal odds by dividing the top number by the bottom number. American odds feature a plus sign, like +200, or a minus sign, like -200. Plus odds usually represent the underdog while minus numbers denote the favorite.
How do the odds work?
For decimal and fractional odds, you simply multiply the number with your wager to determine how much you will win on your bet. As such, the larger the number, the bigger the payout, but the less likely that the bet will win. In American odds, -200 odds would require a $200 bet to win $100, while +200 odds results in a $200 payout for betting $100.
How do I bet on UFC?
There are many different types of bets for UFC odds, with the most popular bet involving a prediction of the fighter that will win the match. Prop bets include, but are not limited to, how long the fight will last or the method of victory.
Where can I bet on MMA?
Online sportsbooks are the only place where you can place a bet on the UFC, Bellator, King of the Cage and other MMA events in Canada. Provincial lotteries, which offer odds for major sports leagues and events, don't allow UFC betting on their platforms.
What sportsbooks can I use to bet on the UFC?
Plenty of online sportsbooks offer a full suite of UFC odds, including betting on the winner and a variety of prop bets. The most important part of choosing a sportsbook is finding one that works best for your betting style by visiting the sites and checking out sportsbook reviews.
Why do UFC odds change before the fight?
Similar to other sports odds, one of the main reasons why UFC odds change before the fight has to do with the amount of money that bettors place on either fighter. Sportsbooks adjust the odds when a lot of UFC fans bet on one particular outcome by making that bet more expensive.
Who started the UFC?
The UFC was created by Rorion Gracie and Art Davie. As the legendary head of the Gracie family, Rorion tirelessly promoted the Gracie Jiu-Jitsu brand, spreading the style from Brazil to Southern California and eventually the rest of the world. Art Davie co-founded and co-produced the first UFC, eventually being nominated into the UFC hall of fame in 2018.
When was the first UFC championship?
The first Ultimate Fighting Championship took place on November 12th, 1992, in Denver, Colorado, at the McNichols Sports Arena. This event was a tournament-style competition, with Royce Gracie becoming the first UFC champion by submitting Art Jimmerson, Ken Shamrock, and Gerard Gordeau.
Which fighter is the most successful in the UFC?
Fighters like Demetrious Johnson, Jon Jones, Anderson Silva, and Khabib Nurmagomedov are considered among the greats in the UFC, but there's no other fighter who has won belts and become an international celebrity like Connor McGregor.