Let's have a look at the current available Formula 1 betting odds.
Odds for the 2023 Formula 1 Grand Prix Winners Title from our top Motor Sports' bookmakers, were updated onDec 09, 2023:
Formula 1 Drivers Championship 2023 – Winner – Sergio Perez

+3100
Bet Now!
---
The 2023 F1 schedule
F1 Calendar:
March 3-5: Bahrain Grand Prix
March 17-19: Saudi Arabian Grand Prix
March 31 – April 2: Australian Grand Prix
April 28-30: Azerbaijan Grand Prix
May 5-7: Miami Grand Prix
May 19-21: Emilia Romagna Grand Prix
May 26-28: Monaco Grand Prix
June 2-4: Spanish Grand Prix
May 20-23rd: Monaco Grand Prix
June 16-18: Canadian Grand Prix 🍁
June 30 – July 2: Austrian Grand Prix
July 25-27th: British Grand Prix
July 21-23: Hungarian Grand Prix
July 28-30: Belgian Grand Prix
August 25-27: Dutch Grand Prix
September 1-3: Italian Grand Prix
September 15-17: Singapore Grand Prix
September 22-24: Japanese Grand Prix
October 6-8: Qatar Grand Prix
October 20-22th: American Grand Prix
October 27-29: Mexican Grand Prix
November 3-5: Brazilian Grand Prix
November 17-19: Las Vegas Grand Prix
December 24-26: Abu Dhabi Grand Prix
---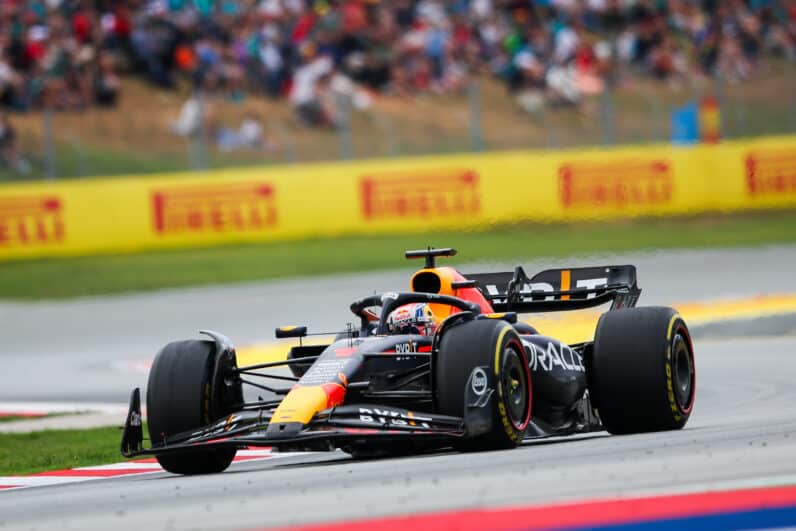 Formula 1 Drivers and Teams 2023
| | |
| --- | --- |
| Team | Driver |
| Alfa Romeo-Ferrari | Valtteri Bottas, Zhou Guanyu |
| AlphaTauri-Red Bull | Nyck de Vries, Yuki Tsunoda |
| Alpine-Renault | Esteban Ocon, Peirre Gasly |
| Aston Martin-Mercedes | Fernando Alonso, Lance Stroll |
| Ferrari | Charles Leclerc, Carlos Sainz Jr. |
| Haas-Ferrari | Kevin Magnussen, Nico Hülkenberg |
| McLaren-Mercedes | Oscar Piastri, Lando Norris |
| Mercedes | Lewis Hamilton, George Russell |
| Red Bull Racing | Sergio Perez, Max Verstappen |
| Williams-Mercedes | Alex Albon, Logan Sargeant |
Drivers Championship Formula 1 Future Odds 2023
Max Verstappen and Sergio Perez will battle it out for the Drivers Championship, with longtime favourite Lewis Hamilton as the 3rd best odds.
Meanwhile, in the Constructors Championship, leaders Red Bull, Mercedes and Aston Martin look to build the best machine for their drivers to take pole position and a podium finish. We cover it all.
A total of 20 drivers will be competing in the 2023 season and, in theory, at least, every one of them will be in with a shot at the individual crown, although the formula 1 betting odds 2023 show otherwise. With that in mind, the relative lack of predictability in the sport makes it hugely intriguing for placing bets. Exciting LIVE betting is offered on every F1 open-wheel race.
---
---
CSB Top Formula 1 betting sportsbooks – Choose your favourite:
A whole set of circumstances can affect each race throughout the season and the formula 1 betting predictions and while there may be overall favourites for the title over the course of the season each race, when considered on its own, can throw out a vast array of different plot lines.
That means that as the season continues, we could see a whole host of names in pole position and winning Grand Prix races, even if they are not expected to challenge for overall glory. All of this means that Formula One can be hugely rewarding if you select the right bets.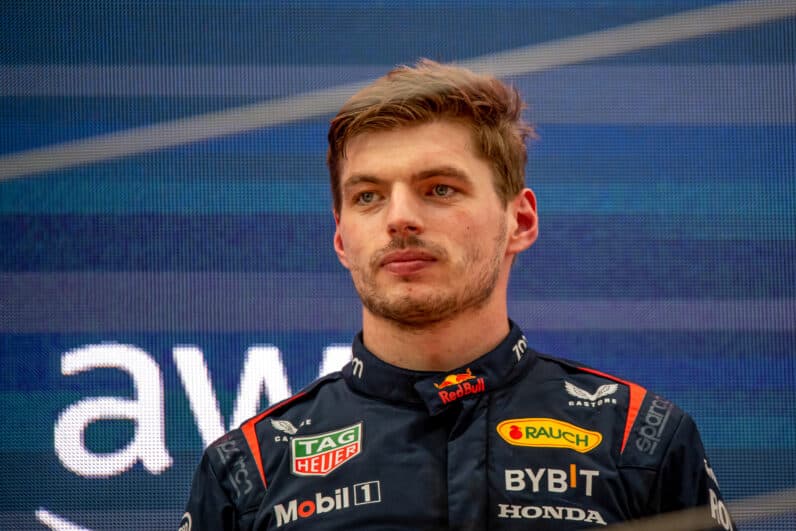 And, right now, there is one question on most people's minds – will anyone be able to stop Max Verstappen in 2023, who's blazing his way to championship thus far. At odds as low as -5000 to win it all, Verstappen has a commanding lead on the competition.
As noted above, any driver could win any race, but over the length of the entire season, it is more than likely to come down to a straight shoot-out between Verstappen and his Red Bull teammate, Sergio Perez.
And in terms of individual glory, it is also worth mentioning Lewis Hamilton. The Brit has reigned over F1 for what seems like ages and is still one of the most exciting talents in the sport. With outsider odds as high as +6600, Hamilton has a lot of ground to cover, but considering his track record, it could be worth a look.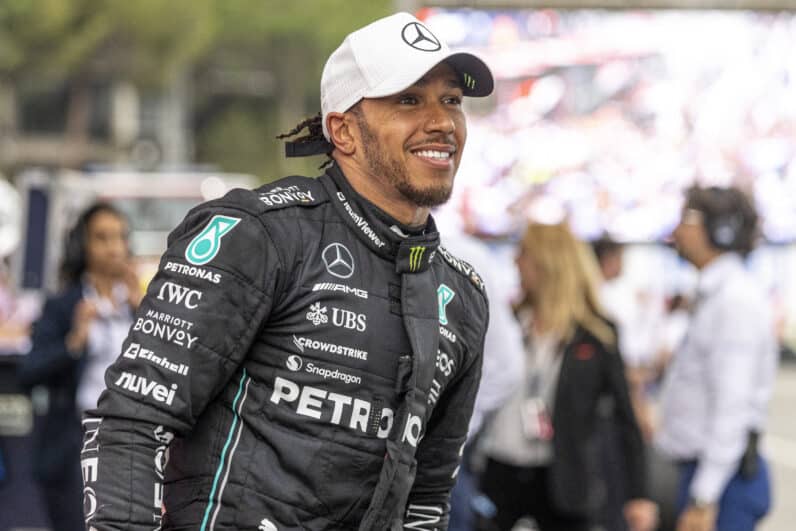 Formula 1 Drivers Championship 2023 – Winner – Lewis Hamilton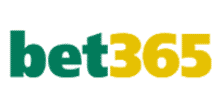 +6600
Bet Now!
A word on Formula 1 race odds
And finally, a quick reminder that all 20 of the Formula One Grand Prix races can be bet on individually as the season progresses. In addition, there are a wide array of options offering far more than a bet based simply on who will finish first in any given race – you may also bet on whether a driver will finish a race, who will come in last or who will start a race in pole position
Constructors Championship Formula 1 Future Odds 2023
In addition to the Drivers Championship – the Constructor's title odds are also offered in Formula One. And looking at the odds, there were only three teams in genuine contention for that crown. On Dec 09, 2023: the odds were updated and here are the latest Constructors standings;
Formula 1 Constructors Championship 2023 – SPECIALS – W/O RED BULL – Aston Martin

+250
Bet Now!
The History of F1 Racing
Formula 1, commonly referred to as F1, is a premier motorsport racing series that captivates fans from around the world. Known for its speed, technological innovation, and glamorous image, F1 has a rich history that spans several decades. In recent years, F1 betting has gained immense popularity, allowing fans to not only enjoy the thrilling races but also engage in exciting wagering activities. Let's delve into the captivating history of Formula One racing, while exploring the emergence and growth of F1 betting, particularly in Canada.
The roots of F1 racing can be traced back to the early 20th century when motorsport enthusiasts began organizing races to push the limits of automotive engineering. However, it was not until 1950 that the Fédération Internationale de l'Automobile (FIA) established the Formula One World Championship, marking the birth of F1 racing as we know it today.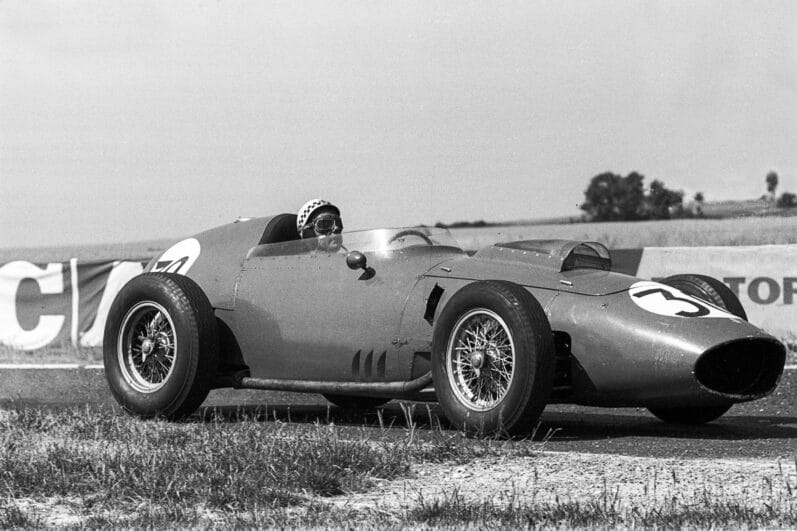 The inaugural season of F1 racing featured seven races, with the British Grand Prix at Silverstone serving as the opening event. Giuseppe Farina, driving an Alfa Romeo, claimed victory in the championship's first race and ultimately became the first-ever Formula One World Champion.
Throughout the 1950s, Formula One racing saw fierce competition among legendary drivers such as Juan Manuel Fangio, Alberto Ascari, and Stirling Moss. These early years laid the foundation for the intense rivalries and fierce battles that would define the sport for years to come.
As the years progressed, F1 racing underwent significant changes and innovations. The 1960s witnessed the introduction of sleeker and faster cars, incorporating advancements in aerodynamics and engine technology. Drivers like Jim Clark and Graham Hill dominated the decade, leaving a lasting impact on the sport.
The 1970s brought about a new era in Formula 1 racing, with the emergence of powerful engines and groundbreaking safety measures. Names like Niki Lauda, James Hunt, and Jackie Stewart became synonymous with speed, skill, and determination.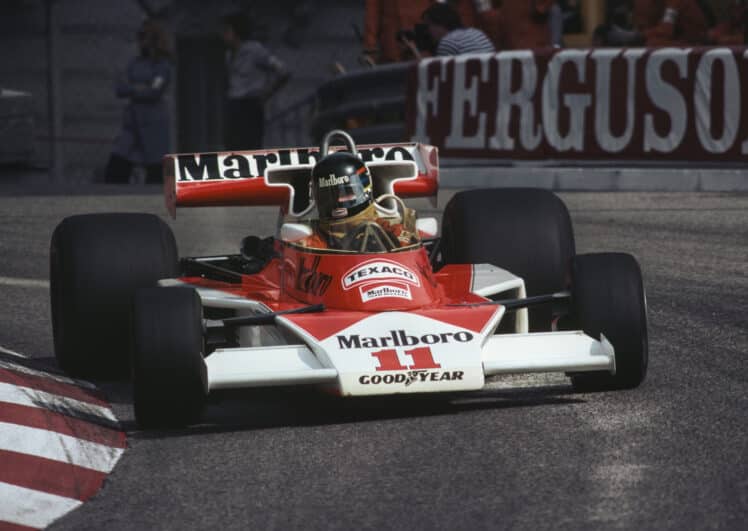 In the 1980s, F1 racing experienced a technological revolution, with the introduction of turbocharged engines and the widespread use of computerized data analysis. This decade saw the legendary battles between Ayrton Senna and Alain Prost, captivating fans worldwide with their skillful driving and intense rivalry.
The 1990s and 2000s witnessed the domination of Michael Schumacher, who became the most successful driver in F1 history, securing seven World Championships. This era also saw the emergence of new talents like Mika Hakkinen and Fernando Alonso, who challenged Schumacher's reign.
In recent years, F1 racing has continued to evolve, embracing technological advancements while maintaining its status as the pinnacle of motorsport. The introduction of hybrid power units and the emphasis on sustainability have made F1 a laboratory for innovation and eco-friendly engineering.
Alongside the evolution of Formula 1 racing, there has been a significant rise in F1 betting. Fans and enthusiasts can now engage in thrilling wagering activities, adding an extra layer of excitement to the races. In Canada, F1 betting has gained tremendous popularity, allowing fans to bet on Formula 1 and test their predictions and knowledge against the odds.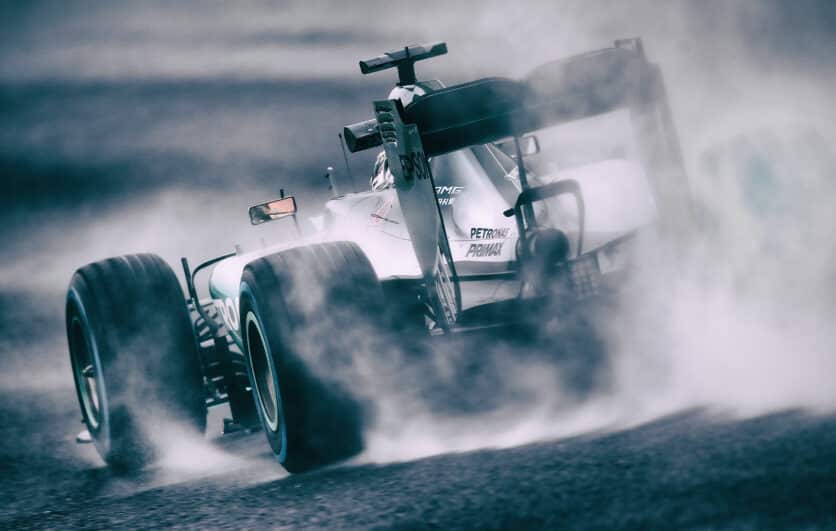 F1 betting in Canada offers a variety of options, including F1 betting lines and F1 odds. Betting on Formula 1 has become an exciting way for fans to engage with the sport and potentially earn rewards based on their predictions. Grand Prix betting has become particularly popular, with fans analyzing driver performance, team strategies, and track conditions to make informed wagers.
Formula 1 racing has come a long way since its inception, captivating audiences with its speed, innovation, and sheer excitement. From its early years to the modern era, F1 has witnessed the rise of legendary drivers, technological advancements, and global fan following. Today, F1 betting has become an integral part of the sport, providing fans with the opportunity to immerse themselves further and add an element of thrill to their viewing experience. With its rich history and ongoing evolution, F1 racing continues to be a premier motorsport spectacle that keeps fans on the edge of their seats while fueling their passion for betting on Formula 1.
Related Content
F1 FAQs
How can I watch F1 in Canada?
It's quite straightforward really. There is a range of sites that allow users to stream the F1 from their computers; ESPN is a company that offers a streaming service to computer users. Alternatively, ESPN as a channel on the television covers all the F1 races throughout the season.
How many races are in an F1 season?
There are 24 races in the F1 season, 11 of which take place in Europe while the other 13 take place in other countries around the world. Historically, F1 has been a European sport.
How many teams are in the F1?
In the F1 season there are 10 teams. They are as follows: Williams, Haas, Alfa Romeo, AlphaTauri, McLaren, Renault, Racing Point, Ferrari, Red Bull, and Mercedes.
How many drivers compete in an F1 season?
Each of the 10 teams will have two drivers each season. These drivers often change from season to season, with the most reputable drivers staying with teams for a longer period of time – sometimes their entire career.
Can you bet on the F1?
Yes, you can bet on outrights and you can also bet race by race. As well as that, there is the option to bet on the Constructors Championship, which relates to the companies (such as McLaren) that design the cars. Which team will be the best?
Are F1 cars automatic?
F1 cars use highly automated semi-automatic sequential gearboxes, which use paddle-shifters on the steering wheel to move through the gears. They have 8 forward gears and 1 reverse gear.
Are F1 cars 4 wheel drive?
No. In fact, F1 cars are entirely rear-wheel drive. This means that drivers must become much better at driving in order to maintain control of the car.
Are there any Canadian F1 drivers or cars?
Currently Aston Martin-Mercedes driver Lance Stroll is the only Canadian F1 driver. However, there have been 14 Canadian F1 drivers. Giles Villeneuve is ranked among the greatest drivers of all time and his son, Jacques, won the World Drivers' Championship in 1997.
Which is the most famous F1 circuit?
Well, this question is highly subjective. However, it is widely accepted that the Silverstone Circuit in the United Kingdom is the greatest F1 circuit of them all.
Why is F1 a sport?
Although F1 involves driving a car, the physical exertion involved in moving at such high speeds means drivers have to regularly withstand up to 3.5g. It's important that drivers are very physically fit in order to race properly.