Check back here anytime for the best MotoGP betting odds. These were selected from the best MotoGP betting sites available to customers and were last updated on May 23, 2022:
Moto GP 2022 Championship Outright Winners Odds
Qatar GP 2022 Winners Odds
MotoGP 2022 Season Betting Picks
As we go into this season, there is a field of talented riders that could all stake a claim to the 2022 MotoGP Championship title, the likes of Marquez, Miller, and Mir. How will Marquez shape up after breaking his arm? Will we see be a different driver?
We think not. He is the best driver in the game and one fall is unlikely to change that. He possesses a different level to the rest of the field and it shows over the course of the season. If you're getting involved in MotoGP betting in 2022, this is the guy to back.
Joan Mir is another contender and certainly makes an excellent champ. It will be a difficult season for all the riders, with so much quality in the field. Mir is one of those that stands out and will likely ride very well for periods of the season. Will it be enough to win it? We shall see – Bring on the season!
Stay tuned for the latest MotoGP betting odds and tips on the thrill ride a minute world of motorsports. We invite readers to check out our handcrafted reviews of Canadian accepting online sportsbooks. Decide which ones best suit your betting style and budget – Then start building the best bookmakers table today!
MotoGP 2022 Schedule
2022 MotoGP schedule will have plenty of drama. Here is the slate of races:
| | | | |
| --- | --- | --- | --- |
| Date | GP | Date | GP |
| 28th March | Qatar Grand Prix | 15th August | Austrian Grand Prix |
| 4th April | Doha Grand Prix | 29th August | British Grand Prix |
| 18th April | Portugal Grand Prix | 12th September | Aragon Grand Prix |
| 2nd May | Spanish Grand Prix | 19th September | San Marino Grand Prix |
| 13th May | French Grand Prix | 3rd October | Japanese Grand Prix |
| 30th May | Italian Grand Prix | 10th October | Thailand Grand Prix |
| 6th June | Catalan Grand Prix | 24th October | Australian Grand Prix |
| 20th June | German Grand Prix | 31st October | Malaysian Grand Prix |
| 27th June | Dutch Grand Prix | 14th November | Valencia Grand Prix |
| 11th July | Finnish Grand Prix | | |
TEAMS AND RIDERS 2021
43 – Jack Miller
63 – Francesco Bagnaia
33 – Brad Binder
88 – Miguel Oliveira
12 – Mavericks Viñales
20 – Fabio Quartararo
Esponsorama Racing
10 – Luca Marini
23 – Enea Bastianini
Petronas:
21 – Franco Morbidelli
46 – Valentino Rossi
Aprilla:
32 – Lorzenzo Savadori
41 – Aleix Espargaró
LCR Honda:
30 – Takaaki Nakagami
73 – Alex Marquez
Team Suzuki:
36 – Joan Mir
42 – Alex Rins
Alma Pramac:
5 – Johann Zarco
89 – Jorge Martín
Tech3 KTM Factory Racing
9 – Danilo Petrucci
27 – Iker Lecuona
Repsol Honda:
44 – Pol Espargaró
93 – Marc Marquez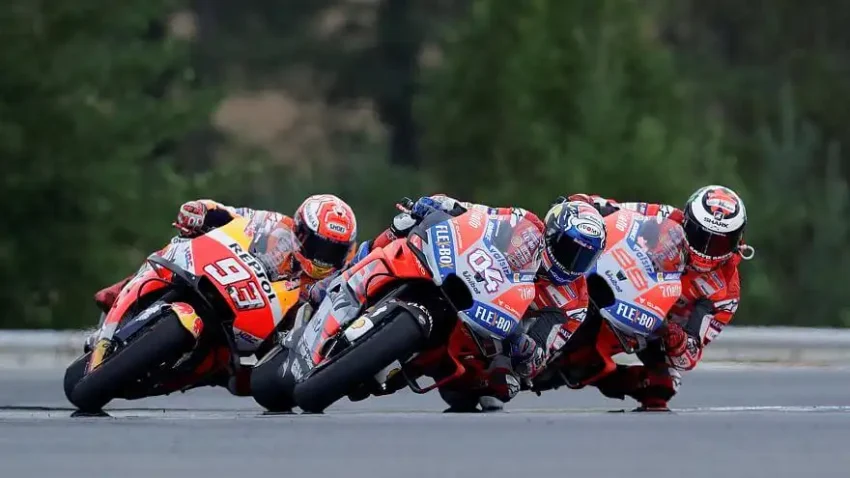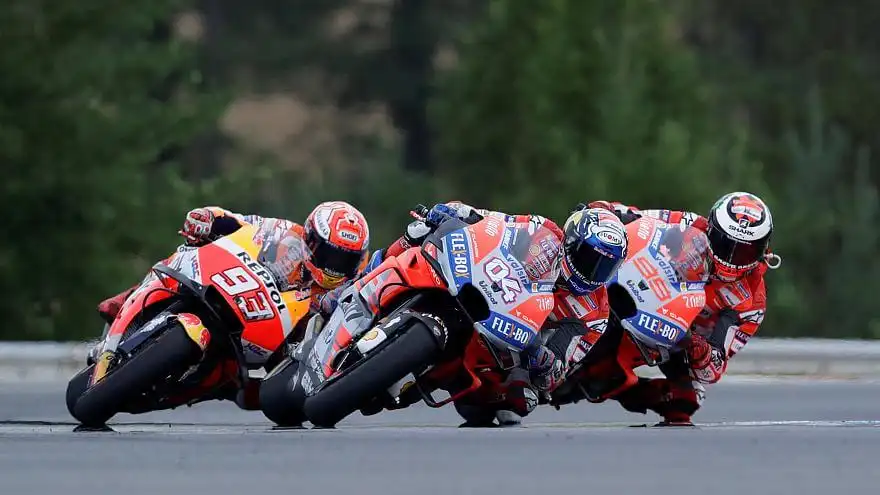 Betting on Every Grand Prix
The sportsbooks will publish MotoGP betting odds for every single race and for the future champions: Marc Marquez, Valentino Rossi, Jorge Lorenzo, Cal Crutchlow, Maverick Vinales and much more.
Every race on the MotoGP calendar gives bettors the opportunity to place a winning wager, which means that there is no shortage of chances to profit throughout the year. But, with so many options available, it can be hard to know exactly which race, which lines or which market to spend your hard-earned cash on. Luckily, there are a few simple tips.
First and foremost, ensure you tune in for the whole weekend of racing and not just the final race. Rain, wind, dry and temperature may affect the motorcycle's engine and the rider's performance.
You should be able to gain a better understanding of the race conditions and the potential performance of the riders that you are looking to bet on. Certain competitors will also thrive at particular locations, so be sure to check their track history (including their races in the lower classes) before placing your bet.
Be careful with your MotoGP bets though – just because a rider obtains pole position does not guarantee he will have a successful race. In the 2017 season, only five of the eighteen races were won by the man who started at the front of the grid, and only eight of eighteen finished on the podium after starting from the pole position.
If you're unsure of who is going to win the race – let's face it, we've all been there – there are several options for you. The top online sports betting sites will let you bet on who will make it to the podium, who will finish in the top six and which riders will record competition points. You can even bet on the nationality of the race winner, which is a great option if you're a fan of Spaniards!
There is nothing like the roar of a 1000cc engine, and that's just one of the reasons to be obsessed with MotoGP, the world's premier motorcycle racing competition. Each and every year the riders get better and the bikes get faster, so there's always plenty to look forward to. With races on the calendar from March until November, you'll never be short on MotoGP action.
All the thrills and spills on the track make MotoGP a fan favourite, and the fast-paced, unpredictable nature of motorcycle racing makes it especially exciting for those in the betting community.
Each MotoGP race consists of a variety of betting markets, so you're not just limited to picking the race winner. You can also take a punt on who you think will win the Riders' Championship or Constructors' Championship at any time throughout the year. The action never stops!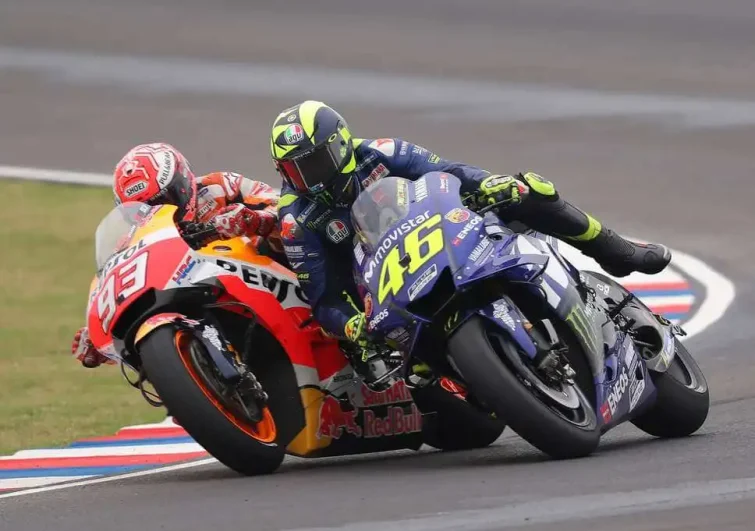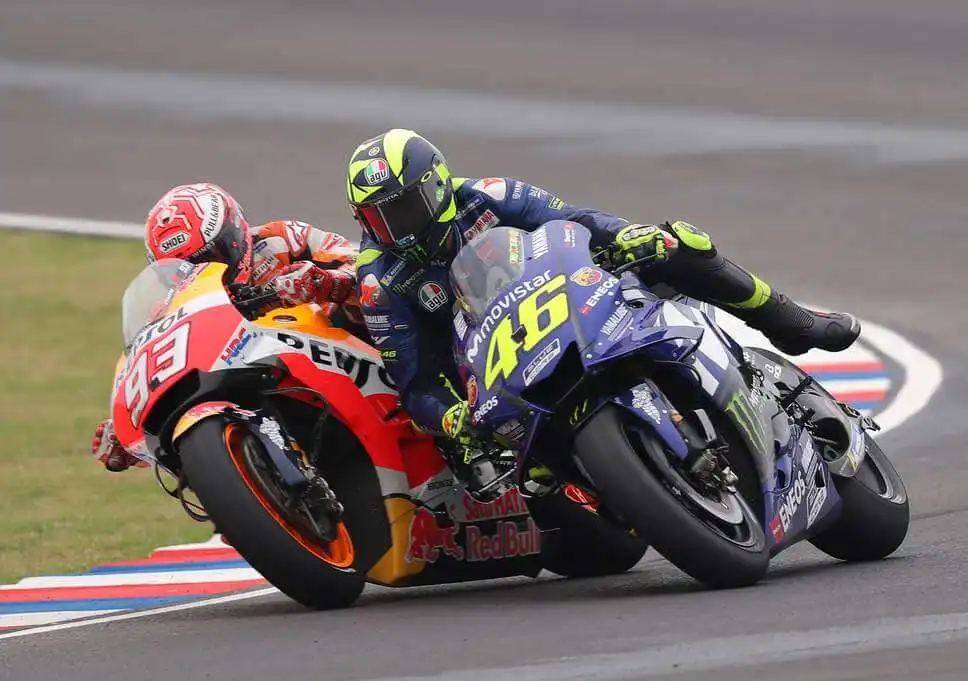 2022 MotoGP Results
Below are the results from every race during the 2022 MotoGP racing season. As it stands the season hasn't started, but as things get underway we will update this page on how things went down.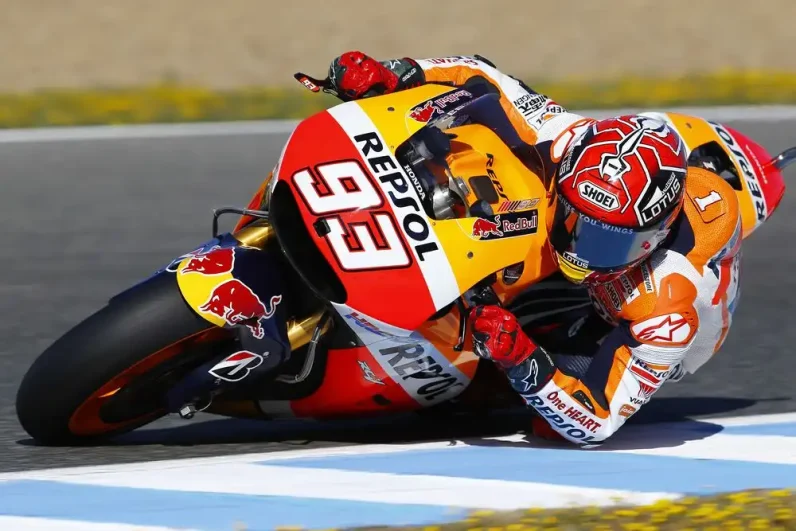 MotoGP Betting FAQs
Is MotoGP betting popular in Canada?
Although the MotoGP doesn't pass through Canada, it is still extremely popular among Canadian motorheads, as it provides the most electrifying motorbike racing experience around. It's grown in popularity in recent years, with many Canadian bookmakers offering odds.
Who is the best MotoGP rider of all-time?
Without question, the Italian Valentino Rossi is the best motorcyclist of all time. He has had an extremely successful career and only retired last season.
Is there MotoGP live betting?
MotoGP is much like F1 and NASCAR for bettors, as there is a broad range of excellent betting markets available—notably, some excellent live betting markets.
Which sportsbooks offer the best MotoGP betting?
The best MotoGP betting markets are available from a range of top-tier Canadian bookmakers. Bettors can find these bookmakers right here with us at Canada Sports Betting. Take a look at our list of bookmakers today.
Does MotoGP betting offer a range of betting lines?
Much like any motorsports betting market, bettors can find a broad range of betting lines for MotoGP. Any of our recommended bookmakers offer a variety of MotoGP betting lines.