Take a gander at all the Super Bowl props odds for 2022, and you will realize why the NFL Super Bowl is the biggest sports event of the year. This isn't just a football fan's paradise but a bettors' wet dream. You name it, and they've got it!
With the Super Bowl attendees yet to be announced, the onslaught of Super Bowl proposition bets has yet to be released. However, we do have a few for you. Be sure to keep checking back with this page for the latest prop bets. The odds were last updated on January 14, 2022:
Super Bowl Gatorade Shower
Super Bowl First Touchdown
Super National Anthem
Find your favorite props
Score a touchdown today
2021 Super Bowl Winners
Congratulations to the Tampa Bay Buccaneers on a hard-fought victory. The game finished 31-9, with the Buccaneers and Brady beating the odds.
Super Bowl prop odds – all the other extra props
We know we promised not to talk about all the other extra Super Bowl prop odds, but they're part of what brings the fun! What are we talking about? We're talking about things like betting on the national anthem, the colour of Gatorade the coach's bath is, or the Puppy Bowl which will be filling up your Super Bowl prop bet sheet.
Outside of the in-game Super Bowl prop odds, there are plenty of other props that are not game-related at all. These prop bets may seem random, and a hardcore fan would find them disgraceful, but they have been a staple of Super Bowl prop odds for as long as betting has been around. Super Bowl funny prop bets are what makes the event so inclusive, allowing non-sports fans to enjoy the action.
Whether it's funny bets for the Super Bowl or exotic prop bets, we'll detail it all here. We will keep this page updated, so as soon as the bookmakers release all the prop bets and exclusive deals for the 2022 Super Bowl, we will feature it all here.
Our in-house NFL experts will cover the full list of prop bets, highlighting the best Super Bowl prop bets as the teams progress through the postseason until we have two finalists. So, for everything Super Bowl proposition bets related, stay tuned!
2022 Super Bowl Prop Bets Picks
With the event taking place on February 13th, just a month away, NFL supporters and bettors simply can't wait to get in on the action. Yup, there's going to be prop bets galore for everyone out there to take advantage of.
The Chiefs look most likely to play at the Bowl, they always play as no one can stop them. Patrick Mahomes has been brilliant, with his playmakers delivering each week. With that being said, which prop bets are looking pretty fun right now? In this piece, we take a look at two bets that have caught our attention, while offering up our NFL picks.
Which team will score the longest touchdown?
Both the 49ers and Chiefs are offensive juggernauts, there's no denying that. In the AFC Championship Game, Kansas City put up 35 points, with Patrick Mahomes scoring four touchdowns. Meanwhile, for the 49ers, their ground game was brilliant, powering them to 37 points in the win over the Packers.
So, with plenty of points expected to be scored in the battle for the Vince Lombardi Trophy, which team will score the longest touchdown? In this case, we're going to have to give the advantage to the Chiefs.
The 49ers and stud running back Raheem Mostert will look to break KC down, but they're not going to blow up for massive gains. That's simply not their bread and butter. For the Chiefs, however, they live off the big play.
With Mahomes' rocket for an arm, guys like Tyreek Hill and Mecole Hardman will be ready to showcase their blazing speed for a long TD. Will it happen in the Super Bowl? We think so. Go with KC to score the longest touchdown.
How many touchdowns will Patrick Mahomes throw?
Whenever Mahomes has the pigskin in his hands, magic usually follows. The young starting quarterback has had another phenomenal campaign and has thrown for eight touchdowns and no interceptions in two playoff games this winter. Those numbers are simply absurd.
However, as good as Mahomes has been, along with the rest of the Kansas City offence, the 49ers' defence has been equally impressive. Defensive coordinator Robert Saleh's unit plays with a chip on its shoulder, making life difficult for quarterbacks.
This postseason, both Kirk Cousins and Aaron Rodgers have looked awful going up against their secondary. Cousins was held to 172 yards and a touchdown. In the NFC Championship Game, Rodgers threw for 326 yards and two touchdowns, but he also tossed a pair of costly interceptions.
With the over/under for Mahomes set at 1.5 touchdowns, will he be held to a 0-1 score, or throw for two or more? That's the question bettors need to ask themselves.
In his last five games, Mahomes has been held to one touchdown in only one game. The odds are certainly in his favor here, and with the Chiefs relying on him to bring the organization a Super Bowl win, we think he'll deliver. We're going with the over and picking him to toss at least two touchdowns.
Understanding how Super Bowl prop odds work
Firstly, Super Bowl prop odds are short for "proposition".
These side bets (also known as exotic bets or novelty) you make that deal with the occurrence or non-occurrence of any event while the game is happening.
As such, almost all of them take place during the game (or just before or after).
How do you read Super Bowl prop odds?
Super Bowl prop odds are usually lined like regular lines. You can read them via three types of formats common for every sportsbook:
American (Moneyline): manifest as a minus number (-125) or plus number (+500); minus shows how much you have to bet to win $100 while plus shows how much you win on a $100 bet
Decimal: manifest as a decimal (1.87); this indicates by multiplication of your bet how much you win plus your stake
Fractional: manifest as a fraction (3/4); you can divide your bet by the fraction to determine your potential winnings
Types of Super Bowl prop bet odds
There are many types of Super Bowl prop bet odds. Oh, there are countless and there seem to be new ones every Super Bowl. As these NFL betting odds go, these aren't too different from a regular game with the most popular ones still being game-related.
But they can get a bit crazy! We won't go there.
Let's take a look at the most popular types of Super Bowl prop bet odds:
What are Super Bowl first touchdown odds?
The Super Bowl first touchdown can be the most prestigious for both the players and the fans who bet them. Here are a few examples of prop bets relating to this:
Which team scores the first touchdown
Who scores the first touchdown – individual player?
What quarter does the first touchdown happen
Since this is almost arbitrary, these Super Bowl first touchdown odds can be quite lucrative and yield a large payout. Try betting more than one instance here.
What are Super Bowl first score odds?
The cousin to the Super Bowl first touchdown, the Super Bowl first score can indicate which team scores first or it identifies how the first points of the game are scored.
These are all the ways an NFL team can score:
Touchdown (reaching the endzone)
Field goal (kicker kicks ball through uprights)
Safety (opponent's ball is ruled dead on their own endzone)
There are legends who scored massive payout by betting the ultra-rare safety as the Super Bowl first score. But these happen as rarely as a New England Patriots losing season so take it with a grain of salt.
How do Super Bowl overtime odds work?
Speaking of rare occurrences, Super Bowl overtime odds are ultra-rare! Not the actual odds, but the chances of the game going into overtime. Only ONCE has a Super Bowl gone into overtime (much to the nightmare of Falcons fans) and you can Google this notorious incident.
Betting these Super Bowl overtime odds, you'll make a bet on whether the game will go into overtime. There will also be new props and bets added as the game goes so keep your eyes on the book.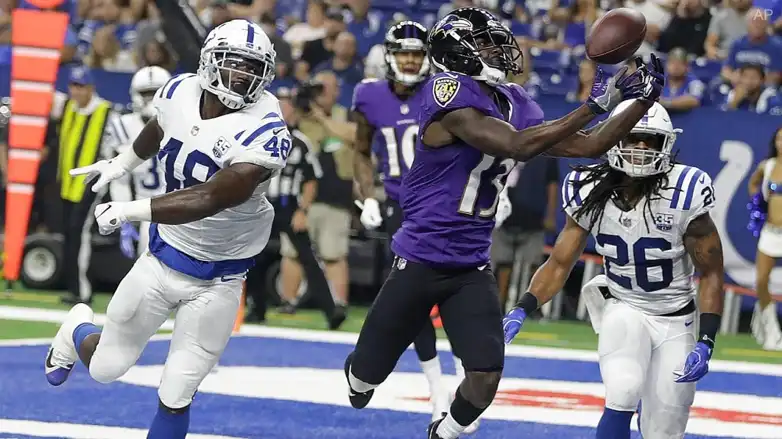 Super Bowl MVP odds – the main prop bet
But as far as the grandaddy of Super Bowl props odds, the Super Bowl MVP odds are the most scrutinized even by the media. This is because the Super Bowl MVP is the Super Bowl's second-most prestigious trophy next only to the Lombardi Trophy itself.
Betting on the Super Bowl MVP odds can be either obvious or surprising. You usually bet on the individual player to win this award.
Over Super Bowl history, both NFL Hall of Famers including its greatest quarterbacks and surprise performers have won the award.
Who usually wins the Super Bowl MVP odds?
It's no secret: the quarterback usually wins the Super Bowl MVP odds just like they usually win the MVP or make the biggest money out of NFL players.
Here are all the positions that have won the award:
Quarterback
Running back
Wide receiver
Linebacker
Defensive end
Safety
Cornerback
Defensive tackle
Kick returner/punt returner
Offensive players (QBs, RBs, WRs) tend to win this award more often so the odds will skew towards them with the quarterback likely being the favourite. If not him, then the running back or top wide receiver will be the one to watch.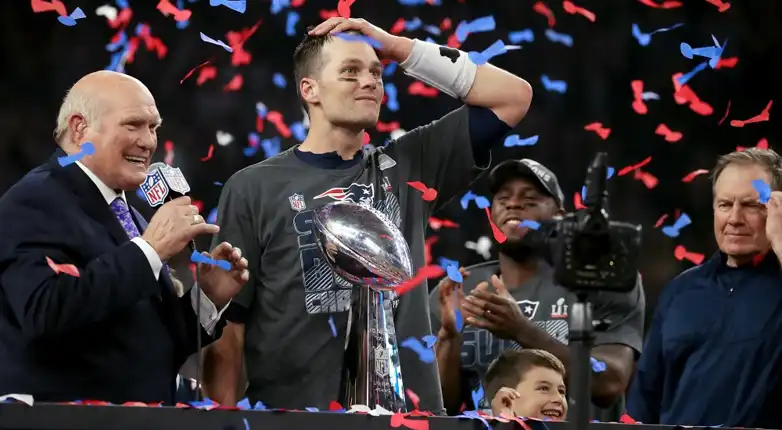 How to find the best Super Bowl prop bet odds
Now that you have some understanding of the Super Bowl prop bet odds, you'll need to find where you can bet on them. Most books offer Super Bowl prop bet odds but we need to find the best Super Bowl betting sites.
We can determine what the best Super Bowl betting sites are by finding which ones offer the best signup offers and promotions. While most of them offer something, some go further by offering more or adding side contests.
It's also critical to find which books match your style. If you prefer to live bet or bet on mobile, you'll need a sportsbook that has an advanced mobile betting platform, preferably an app.
Which sportsbooks have the most Super Bowl prop odds?
Different sportsbooks also offer different markets and different odds but some will specialize on the NFL and have the most Super Bowl prop odds. These books may also be market leaders and are the first to open Super Bowl prop bet odds but others may offer them at better odds.
To identify these books, find which books cater to the audience that bets on the NFL and the Super Bowl the most. You can do a bit of digging: combine your sporting knowledge with a bit of research.
Look up which demographic watches the Super Bowl most. Chances are, they are also the top bettors.
As far as sportsbooks go, it's best to keep doing some research to sift through which books have the most Super Bowl prop odds and to find the best ones in certain departments.
Winning the Super Bowl prop bets
First, you discovered what Super Bowl prop bets are. Then, you learned how they work. And finally, you understood how to find them. Bring it all together and accomplish what you came to do:
WIN THE SUPER BOWL PROP BETS.
It takes some luck and a great degree of talent to cash these bets on the regular – and when we say regular, we mean once in a while. You don't need to win all your Super Bowl prop bets. Heck, you might not even need to win half.
The beauty of Super Bowl prop bets is, most of them will pay out more than a 1:1 ratio. This is also due to the difficulty of cashing them. Make note, as opposed to simply betting on one of two choices, you are given three, four, or even over 20.
Stay disciplined. Have a budget. And only pick the prop bets you see a trend in. Or heck, don't listen to us and just bet whatever is fun!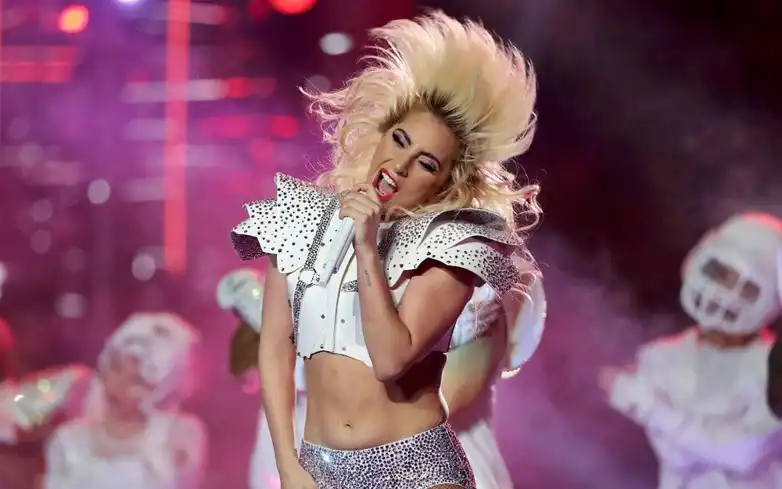 Super Bowl Prop Bets FAQs
What makes Super Bowl props so popular?
Super Bowl prop bets are so popular because they offer bettors the opportunity to wager on something other than game-based results, meaning bettors can wager on fun markets to make the whole event a bit more entertaining – as if that was possible!
Which is the best line for Super Bowl prop betting?
The best line for Super Bowl betting isn't something that we can confirm, as the preferences of each bettor vary. We'd strongly advise taking a look around the various lines before wagering. 
Can you find entertainment props for the Super Bowl?
You certainly can. Entertainment props are probably more popular than game-based prop betting markets for the Super Bowl. All top bookmakers will offer a broad range of betting markets. 
Can you win big on Super Bowl props?
If the value in the market is there, then with the right stake a bettor can find huge profit in Super Bowl prop bets.
Are Super Bowl props legal in Canada?
If the sportsbook is legal, then the betting lines are legal. Be sure to work with a recommended bookmaker and you'll be fine.