2022 U.S. Open Championship Futures Betting Prices
So, we are looking ahead to the 122nd U.S. Open Championship, with the early odds for the third PGA Major which plays out at The Country Club from July 16-19, 2022. Prices updated on May 23, 2022:
View full-field U.S. Open odds by clicking any bookmaker link above. All odds are subject to change.
Find betting odds and picks on the next PGA Major at our main golf page.
Congratulations to the 2020 U.S. Open Championship Winner
Congratulations to Bryson DeChambeau on winning the 2020 U.S. Open to claim his first major title. We expect to see more from the Americans for the rest of the year and into 2021!
US Open Golf Championship is set to return to Winged Foot Golf Club in Mamaroneck, New York from September 17-20, 2021, where the field will look to take down the favourite Rory McIlroy. There are plenty of US Open Golf Odds available for the 2021 edition.
The US Golf betting prices were last updated on March 1, 2022. Click any link below to access LIVE US Open golf betting lines from top bookmakers.
U.S. Open Final Round odds and order of finish of the favourites:
The world's top golfers will play in the 2021 Championship and there's sure to be lots of drama in one of the toughest Majors on the calendar. Peruse all the news and latest US Open odds provided by top-rated CSB bookmakers. Four of Brooks Koepka's first six career PGA wins have been Golf Majors!
Betting Odds for U.S. Open Golf
As with all four PGA Tour Majors – the variety of US Open bets golf fans can place are almost endless. Below, we get you caught up on some of the more popular US Open betting odds leading up to the June 18 start.
US Open Top 20 Finish Odds
Rory McIlroy enters the U.S. Open as a Top Five favourites to take home more hardware. Should he get the job done, it'll mark his 4th major title. Brooks Koepka, Dustin Johnson and Jon Rahm are also favoured by the bookies. These odds offer an alternative to Vegas odds to win the US Open.
We have provided the current odds to win the US Open on this page, but there are a range of US Open Las Vegas odds available; from props to parlays, be sure to check out the full range of odds at your favorite sportsbook.
Top tournament chalk is also the favourites to finish among the top 20.
Players to Finish in the US Open Top 20 odds below were updated on March 1, 2022, and are available at the 10bet Sportsbook.
Prior to Final Round action – Top 20 odds are now Top 10 lines:
US Open Top European Odds
While this tournament is called the 'U.S. Open' plenty of European stars will be looking to bring glory back to their home countries. Though the majority of favourites at the top of the leaderboard are American, the field is wide open.
Out of England, both Justin Rose and Tommy Fleetwood are hungry to capture this PGA Major and they are favourites to win their regional dispute of who will be the top European during the United States Open tournament.
The pride of Northern Ireland, Rory McIlroy claimed the 2019 Players Championship in March and is looking to win his first major since 2014.
US Open Round One Leader Odds
Who will finish Round 1 atop the US Open 2020 leaderboard? This bet focuses on golfers that run hot right out of the starting gate. Some players maintain their form and win the Championship. Others may lose concentration and fall off the pace in later rounds. Favourite player is not listed? Click any link below to view full field prop betting odds from Spin Palace Sports bookmakers.
Top Finish Former US Open Winner Odds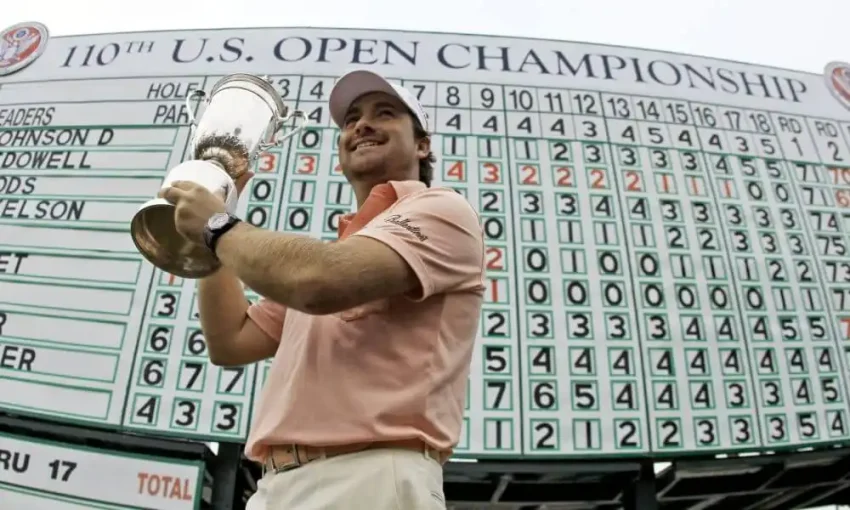 Winning the U.S. Open Championship is no easy feat. However, there are twelve golfers in the 2020 competition who have already raised the U.S. Open Trophy. Brooks Koepka won back-to-back titles before Gary Woodland took the title last year. Prior to Final Round play – odds below were updated on June 8, 2021
Past Champions, like Rory McIlroy (2011) Justin Rose (2013) Martin Kaymer (2014) Jordan Spieth (2015) and Dustin Johnson (2016) all know what it takes to capture the US Open. At Winged Foot Golf Club – a former winner could very well end up adding yet another PGA Major tournament win to their resume.
US Open Race Winning Margin Odds
With so many fantastic players – the 2020 US Open is sure to be hotly contested. Will the eventual champ end up winning by one, two, three, four or more strokes? The Champion winning by one stroke is at 3.50 with a playoff needed as second chalk at 4.00. Four strokes or more is 4.33, two strokes is 4.50 and three strokes is the longshot at 5.50. Those prices are featured at betway.
When getting ready to bet, keep in mind Brooks Koepka beat Tommy Fleetwood by one stroke in 2018 at Shinnecock Hills Golf Club. Prior to that, Koepka won by four strokes in 2017 and Dustin Johnson won by three strokes in 2016. Koepka won the 2019 PGA Championship by 2 strokes over Dustin Johnson.
US Open Playoff Odds
Interestingly enough, fans can also bet on the U.S. Open being decided by a playoff, 4.00 is the price should there be a tie between two or more golfers after 72 holes. In previous U.S. Open Championships, golfers involved in a playoff played an additional 18 holes. If things were still tied after 90 holes, the playoff would continue in a sudden-death format starting on the 91st hole.
However, in 2018, the USGA announced any playoff would be settled with a two-hole aggregate. After two holes, if there is still a tie, the players then head to sudden death. The lowest score in sudden death wins the U.S. Open trophy.
U.S. Open 2021 Betting Picks
When selecting the U.S. Open Playoff odds – we won't touch the 4.00 YES odds option with a 10-foot pole. The last playoff round came in 2008 when Woods defeated Rocco Mediate. Yup, it's been a decade since a playoff was last needed in the U.S. Open. Though there will be a battle at the top, during the four days of competition, don't bet on this tourney going beyond 72 holes.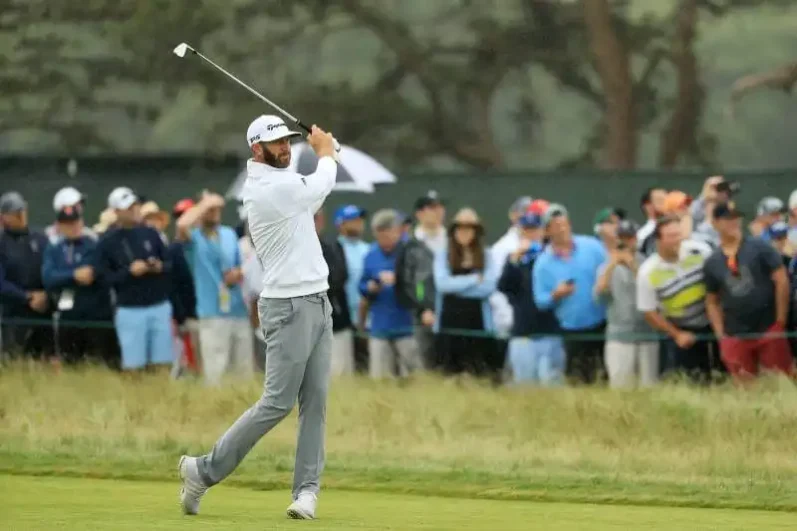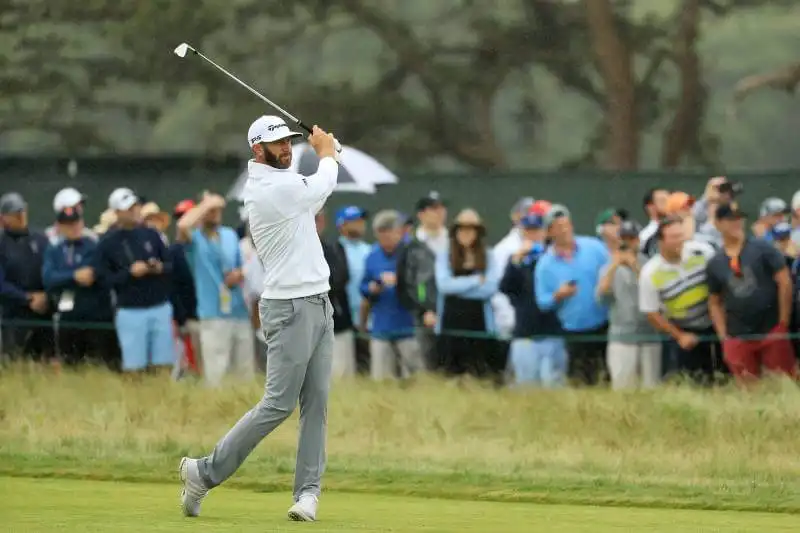 While we don't expect the U.S. Open to end with a playoff – we are not suggesting this won't be a see-saw battle between the top PGA players.
Dustin Johnson is on fire at the moment and opens the odds as the favorite. He captured the U.S. Open in 2016 and wasn't far off last year. It will be all eyes on DJ when we tee off in June.
Beyond him, Brooks Koepka has caught our attention. Claiming back-to-back wins in the 2017 and 2018 U.S. Open tournaments. We expect Koepka to be around the Top 5 at this years' event.
On a long list of favourites, it's difficult to say how things will pan out. But the bookies' outright winners odds do give us an idea of who may win.
How Does The U.S. Open Work
The rules for the 2021 U.S. Open Championship are quite straightforward. The tournament will feature four rounds of 18 holes for 72 total of stroke play. At the end of the four rounds, the player with the lowest number of strokes will be crowned the champion. Up until 2017, a full 18 holes would be used in a playoff if there was a tie between two or more golfers at the end of four rounds.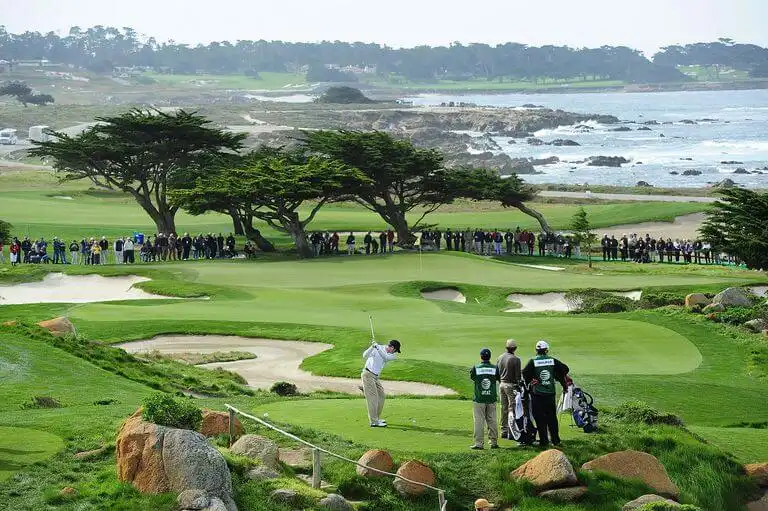 If there is a 27 hole deadlock; a two-hole aggregate now decides the U.S. Open Champion. The golfers would move to a sudden death format if one or more remain tied after the two-hole playoff. William Hill bookmakers are forecasting the 2019 U.S. Open to end in regulation. Top-rated online sportsbooks offer thrilling and bankroll boosting, LIVE extra-hole betting.
All-Time U.S. Open champions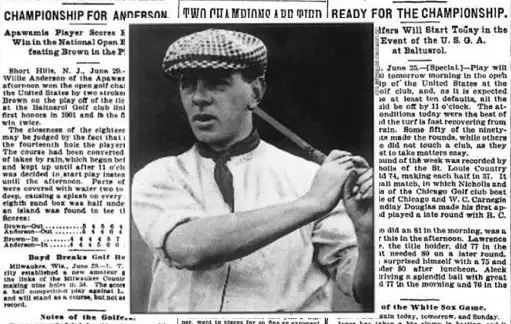 Though Tigers Woods has claimed three U.S. Open Championships, he's still not at the top of the history books. Golf legends Willie Anderson (picture), Ben Hogan, Bobby Jones and Jack Nicklaus all hold the record with four U.S. Open victories. Like Woods, Hale Irwin has also won the event three times.
Here is the complete list of U.S. Open Champions dating back to 1895:
2020 – Bryson DeChambeau
2019 – Gary Woodland
2018 – Brooks Koepka
2017 – Brooks Koepka
2016 – Dustin Johnson
2015 – Jordan Spieth
2014 – Martin Kaymer
2013 – Justin Rose
2012 – Webb Simpson
2011 – Rory McIlroy
2010 – Graeme McDowell
2009 – Lucas Glover
2008 – Tiger Woods
2007 – Angel Cabrera
2006 – Geoff Ogilvy
2005 – Michael Campbell
2004 – Retief Goosen
2003 – Jim Furyk
2002 – Tiger Woods
2001 – Retief Goosen
2000 – Tiger Woods
1999 – Payne Stewart
1998 – Lee Janzen
1997 – Ernie Els
1996 – Steve Jones
1995 – Corey Pavin
1994 – Ernie Els
1993 – Lee Janzen
1992 – Tom Kite
1991 – Payne Stewart
1990 – Hale Irwin
1989 – Curtis Strange
1988 – Curtis Strange
1987 – Scott Simpson
1986 – Ray Floyd
1985 – Andy North
1984 – Fuzzy Zoeller
1983 – Larry Nelson
1982 – Tom Watson
1981 – David Graham
1980 – Jack Nicklaus
1979 – Hale Irwin
1978 – Andy North
1977 – Hubert Green
1976 – Jerry Pate
1975 – Lou Graham
1974 – Hale Irwin
1973 – Johnny Miller
1972 – Jack Nicklaus
1971 – Lee Trevino
1970 – Tony Jacklin
1969 – Orville Moody
1968 – Lee Trevino
1967 – Jack Nicklaus
1966 – Billy Casper
1965 – Gary Player
1964 – Ken Venturi
1963 – Julius Boros
1962 – Jack Nicklaus
1961 – Gene Littler
1960 – Arnold Palmer
1959 – Billy Casper
1958 – Tommy Bolt
1957 – Dick Mayer
1956 – Cary Middlecoff
1955 – Jack Fleck
1954 – Ed Furgol
1953 – Ben Hogan
1952 – Julius Boros
1951 – Ben Hogan
1950 – Ben Hogan
1949 – Cary Middlecoff
1948 – Ben Hogan
1947 – Lew Worsham
1946 – Lloyd Mangrum
1945 – No tournament – WW2
1944 – No tournament – WW2
1943 – No tournament – WW2
1942 – No tournament – WW2
1941 – Craig Wood
1940 – Lawson Little
1939 – Byron Nelson
1938 – Ralph Guldahl
1937 – Ralph Guldahl
1936 – Tony Manero
1935 – Sam Parks Jr.
1934 – Olin Dutra
1933 – Johnny Goodman
1932 – Gene Sarazen
1931 – Billy Burke
1930 – Bobby Jones
1929 – Bobby Jones
1928 – Johnny Farrell
1927 – Tommy Armour
1925 – Willie MacFarlane
1924 – Cyril Walker
1923 – Bobby Jones
1922 – Gene Sarazen
1921 – Jim Barnes
1920 – Ted Ray
1919 – Walter Hagen
1918 – No tournament – WW1
1917 – No tournament – WW1
1916 – Chick Evans
1915 – Jerome Travers
1914 – Walter Hagen
1913 – Francis Ouimet
1912 – John McDermott
1911 – John McDermott
1910 – Alex Smith
1909 – George Sargent
1908 – Fred McLeod
1907 – Alec Ross
1906 – Alex Smith
1905 – Willie Anderson
1904 – Willie Anderson
1903 – Willie Anderson
1902 – Laurie Auchterlonie
1901 – Willie Anderson
1900 – Harry Vardon
1899 – Willie Smith
1898 – Fred Herd
1897 – Joe Lloyd
1896 – James Foulis
1895 – Horace Rawlins
All four golf Majors, the U.S. Open, The Open Championship, the Masters and the PGA Championship, are featured at these top PGA betting sportsbooks.
US Open Betting FAQs
Who won the 2020 US Open?
The US Open in 2020 was one of the most important tournaments of the year, as it marked the moment sports fans felt things were finally getting back to normal and bettors could once again enjoy the markets. The tournament was won by American big hitter Bryson DeChambeau.
What's the best sportsbook for US Open betting?
While we cannot tell you which is the right sportsbook for you, we can point you in the direction of our list of top-rated sportsbook providers. There you'll find a comprehensive list of online bookmakers, with one that will certainly match your needs.
Is betting on the US Open profitable?
This largely depends on the individual. As with any sport, doing your homework and ensuring you know the most about the market you're playing on will maximize your chances of making profitable bets. We'd strongly advise taking a look at the various betting lines and finding ones that suit you.
Where is the 2021 US Open held?
The US Open will be held at Torrey Pines Golf Course in San Diego, California. The course is a par 71, with some very tricky holes in the course.
When will the US Open take place?
The US Open will head to California on June 17th and will be played out until June 20th, where competitors will play for a maximum prize of $2,250,000.