Beautiful Vancouver, British Columbia, Canada's third-largest city and one of the five most densely populated cities in North America. Though known more for its scenic beauty and major film productions, sports is a major aspect of the city making sports betting in Vancouver a hot industry.
Vancouver has half a dozen professional sports teams of relative acclaim. The most notable are the Vancouver Canucks, one of the NHL's most consistently excellent franchises. On the football side, the BC Lions have had their share of glory. The Vancouver Whitecaps FC has trailed only Toronto in Canadian soccer and the Vancouver Warriors are the city's new lacrosse team.
Betting on sports in Vancouver is usually done through two main avenues: the local option, which features either SportsAction or PlayNow, both products from the British Columbia Lottery Corporation (BCLC) or the top-rated online sportsbooks. The BCLC has done a solid job with its sports betting options although the sportsbooks have offers that are worth a longer look.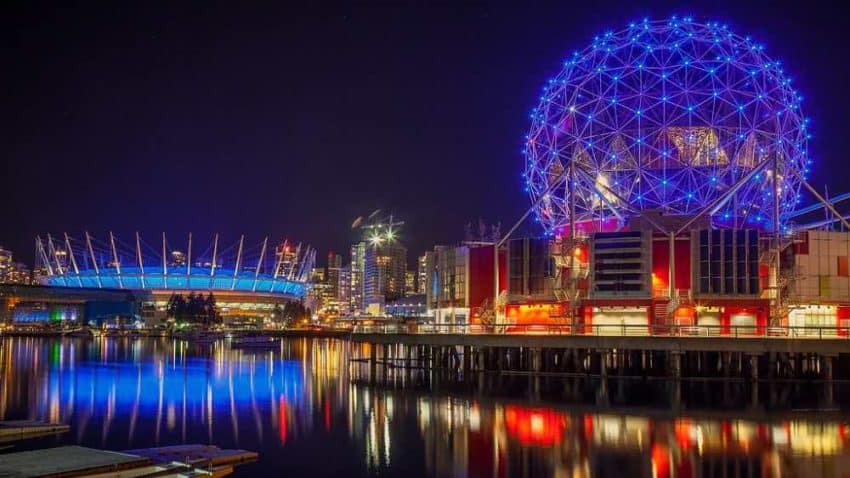 Vancouver betting: online and offline sports betting
Gambling in Vancouver is legal. There are a handful of casinos and a horse racing track for off-track betting in Vancouver. In Canada, local gambling is managed by the province. For Vancouver, it is run by the BCLC. They offer some decent options both offline and online.
However, many Vancouverites like Canadians across the nation have been turning to online sportsbooks. These books offer a wider variety of betting markets, better betting odds, and more efficient and practical betting platforms.
While many of these sportsbooks are Canadian-owned, they are not officially linked with any of the provincial gambling organizations. However, the Canadian government cannot prevent these books from operating as they are out of the jurisdiction of Canada.
Likewise, players cannot be forbidden from accessing these books. While some banks and third-party payment platforms may block access to these sites, there are more who allow players to freely deposit and withdraw cash.
In short, there is nothing to worry about when playing with these online sportsbooks. You'll get your money's worth. Let's have a look at the best sports betting books in Vancouver.
Best online Vancouver betting sites
With all the Vancouver sports to bet, Vancouverites can choose from over 20 of the best online sportsbooks. These top sports betting sites are mostly available across Canada, have a wider selection of betting markets and feature effective live betting and mobile betting platforms. Let's look at three:
Bet99: a household name in the sports betting community, Bet99 was founded by a Canadian and continues to operate as one of the top books. Its easy-to-use interface, a sizeable selection of betting markets, and a handy mobile platform make it a dependable sportsbook to have around.
PowerPlay: a brand-new sportsbook, PowerPlay has one of the best signups offers in the market and accepts a wide variety of deposit methods including Interac Online and e-transfer. They have 24/7 coverage of the major sports and have a nice selection of betting markets with decent odds. Give them a look.
Bet365: a powerhouse among sportsbooks, Bet365 is a sports junkie's dream bookmaker: the biggest selection of betting markets, fast-and-easy live betting, and the best mobile platform. Its interface may be off-putting for newer players, but give them a try and you'll get used to it.
These betting sites offer better odds and payouts than whatever the BCLC offers. They also include sign-up bonuses that will match up to 100% of your deposit in free bets with some sites going as high as $500. Mix in the promotions and contests and you can see why more Canadians are opting for these books.
When depositing, try to use Bitcoin as some of these books will be more flexible in rewarding you a bigger bonus.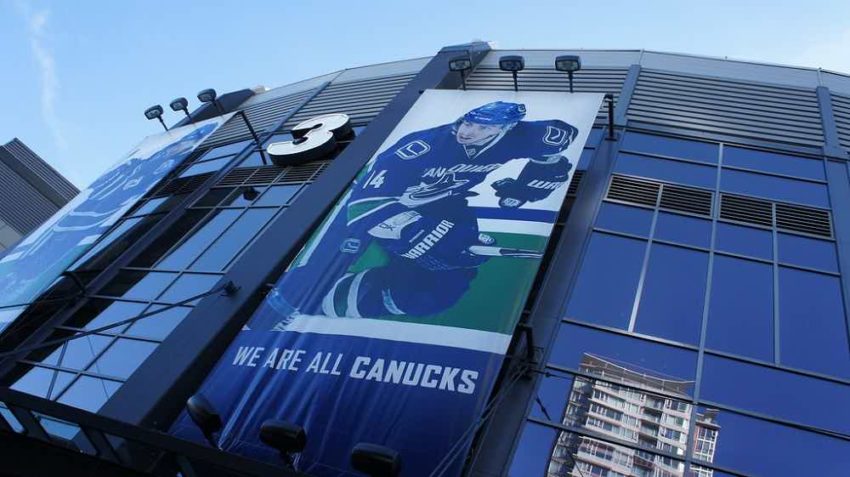 Vancouver's local or offline betting options: the BCLC's SportsAction and PlayNow
Online sportsbooks are the best option for sports gambling in Vancouver. But if you'd like to check out the local offline option, you get SportAction, which is the ticket-based sports betting system from BCLC. You find these tickets at your local outlets: convenience stores, groceries, or casinos.
Then you fill out your ticket: you choose your odds from Oddset 3-outcome, Oddset 2-outcome, over/under (totals) or prop bets. The Oddset 3-outcome includes ties from wins and losses while oddset 2-outcome only has wins or losses. Over/unders are when you pick if the combined teams' scores will go over or under the listed number and prop bets are bets on players.
For a long time, you had to parlay bets, meaning you must make between two and six selections on each ticket. And they must all win. And unlike online sportsbooks, the payouts for these bets are reduced by at least 50%. You will get literally double the winnings if you took the same bets and parlayed them in a sportsbook.
Beginning in August 2021, single bets became legal as well. However, with the litany of regulations, sportsbooks remain the preferred option.
As far as betting options, SportsAction is not recommended unless you want to just try it out. Instead, try the BCLC's new online sportsbook:
PlayNow: commend the BCLC for being a step ahead of some of the provincial gambling organizations. PlayNow is a legitimate online sportsbook that has the same functionalities as the top online sportsbooks we've talked about.
Winning at PlayNow sports betting is a lot harder than when done with the other sportsbooks. However, PlayNow also offers casino games, a live casino, poker, bingo, and virtual sports to round out its online exhibit.
PlayNow is also available for Manitoba residents. This site is a step in the right direction and here's hoping that Canada as a nation starts implementing online sportsbooks like this. But until they lighten up on their betting restrictions, it stands to be more a lottery than a fairer option.
Best casinos in Vancouver
Some of the best casinos in Vancouver are within close proximity to each other in the downtown core. There are at least three of them and you can include the Hastings Racecourse. You will find plenty of action here although leave sports betting expectations at the door as you cannot wager on sports here.
Hastings Racecourse: in the northeastern parts of the city, the Hastings Racecourse is the city's premier spot to either watch the ponies race or for off-track betting in Vancouver – you can bet on horse races across North America. The Racecourse also comes with its own casino.
The Hastings casino features a gaming floor with over 500 slot machines. You can sign up with the Encore Rewards, which rewards you with free play at slots or tables. There is also live events and entertainment in the Racecourse plus the occasional casino promotions.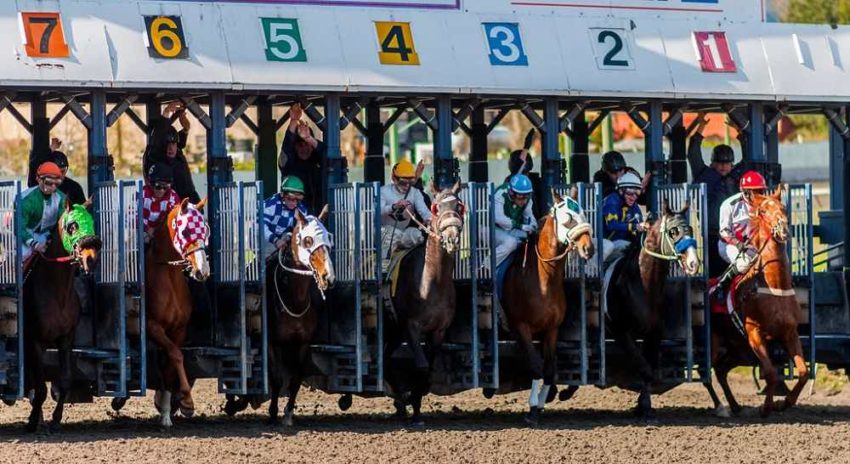 Parq Casino: the Parq Casino is more than just a casino: it's a luxurious destination great for both vacationists and gamblers alike. The only thing lacking is a sportsbook, but the Parq Casino offers over 600 slot machines including highly lucrative ones at the Fortune high-limit slot lounge. There are also slot tournaments. Table games including poker, baccarat, blackjack, and tournaments offered as promotions.
One of the casino's main attractions is the Jade Salons, the ultimate experience in "bespoke gaming", which feature a full-service VIP host, private restrooms, in-salon or lounge dinging and a casino cage. It's the perfect "getaway" for those looking for a higher-end experience.
Other than that, online sportsbooks also offer online casino games, such as poker, blackjack, roulette, slot machines, bingo and many other games. Some of the best examples are below. You can review the full list of reliable online casinos in Vancouver here.
Sports betting in Vancouver: the major sports teams in Vancouver
Vancouver's breathtaking environments are matched only by the sensational drama their main pro sports teams produce. While only the Lions have delivered a major championship to the city, the rest of the teams are on the upswing. Sports betting in Vancouver can only get hotter when the Canucks finally breakthrough.
Vancouver Canucks (NHL): as the main sports attraction in the city, the Canucks have been blessed with plenty of international talent throughout its history. From Pavel Bure to the Sedin twins to Elias Petersson, the Canucks are consistently spectacular. They are solid bets to overachieve and the only thing they are lacking is a Stanley Cup.
BC Lions (CFL): the Lions have been a Western powerhouse in the CFL until recent years when they've gone through some rough patches. Still, Vancouver sports bettors would do better than to fade this franchise as a turnaround is not too far off. Look for the Lions to rebound and be among the CFL's elite teams again.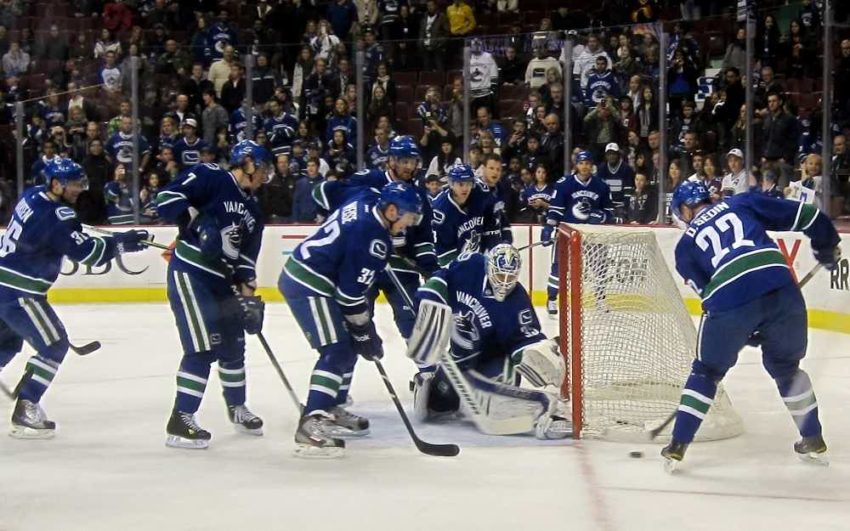 Vancouver Whitecaps FC (MLS): the Whitecaps became the first Canadian team to qualify for the MLS Cup Playoffs. They've made a few playoff appearances, but have yet to make as much noise as the other two Canadian clubs. Still, sports bettors know this franchise, brimming with Canadian talent, has nowhere to go but up.
Vancouver Warriors (NLL): the city's newest team, the Warriors came into Vancouver as the Stealth in 2014 and played in Langely. Most recently, they were purchased by Canucks Sports & Entertainment and join the Canucks in the Rogers Arena.
Related Content