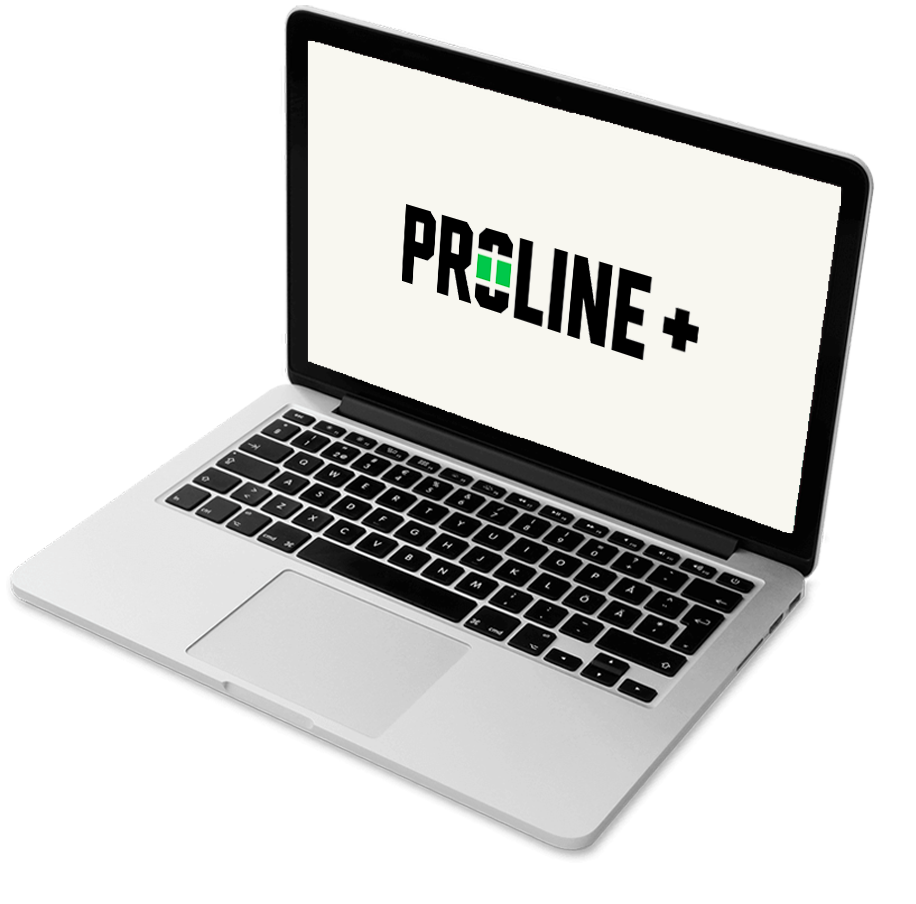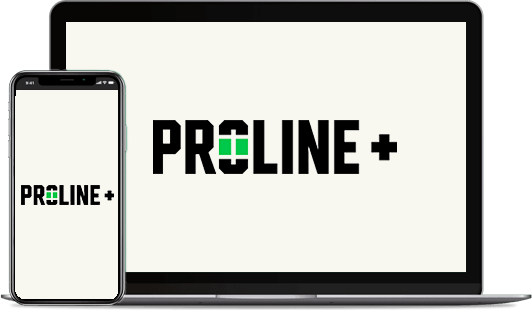 Proline Plus Sportsbook Review
SIGN ME UP AT Proline Plus!
Sign Me Up!
Sports bettors in Ontario will surely be familiar with the Proline display at their local convenience store. The long standing relationship Ontarians have had with OLGs Proline product has solidified it as a name to trust in the Canadian betting industry.
As more robust online betting options become available in Ontario, OLG is modernizing Proline with the advent of Proline Plus. A full featured, web based sportsbook that aims to compete with the best in the business.
The online betting marketplace could not be more crowded and OLG surely wants as big a piece of the action as possible. Can Ontarians continue to trust Proline? Or will it get left behind by the competition?
We take a deep dive on Proline Plus to find out.
In what markets is Proline Plus available?
Proline Plus, like its in store offerings, is only available to residents of Ontario.
While you can play Proline in stores as of the age of 18. Proline Plus' online offerings are open to those aged 19 and over.
How to Sign up for an Account at Proline Plus
Potential bettors are able to login to Proline Plus through a corresponding OLG account. If you are already signed up with OLG then the login will work the same for Proline Plus.
Otherwise the registration process is simple, with the only caveat being the usage of location tracking to ensure that the customer is in fact located in the province of Ontario. Make sure to have your web browser's location services on to ensure successful registration.
Start by selecting the email address you want connected to your OLG account:
Then enter the user details and set up two security questions to help you better recover the account or when speaking with customer service:
Fill out your address details:
Finally, you will be prompted to provide proof of identity in the form of a valid Ontario driver's license or an accepted form of alternative identification as well as a recent bill with the account holder's address:
Once submitted, your proof of identity will be reviewed by OLG and you'll receive an email when your account is ready to use.
Overall user experience
This reviewer's experience with Proline Plus has been a positive one. While it may lack the flash or caché of a major casino brand, it is exactly what you want from a betting portal run by the government of Ontario. 
It does not contain unnecessary bloat and gets you from point a to point b in a very streamlined way.
Proline Plus offers a great experience for the new customer just entering the world of single game betting. It is not intimidating or confusing as many betting platforms often are. 
At the same time, it is a perfectly reasonable option for seasoned veterans. It offers clear integration with OLGs wider array of products and even offers bettors the option to download a code should they prefer to buy their bet slips in store.
Proline Plus offers users a clean and streamlined web experience while keeping confusing banner ads and graphics to a minimum. 

The dark aesthetic of Proline Plus makes for an easy to read and straightforward betting portal. Quick Links provide the user with easy to find sports that are currently in action and in the greater sports consciousness and regular categories follow underneath.

The betting slip automatically propagates on the right side of the screen and everything runs well while avoiding hiccups and glitches.

The Proline Plus mobile app is available on Android and iOS devices.

The app (reviewed on an Android device using both a reliable wifi connection and data respectively) is responsive and quick. No loading hitches were felt and the bet slip propagated prices and potential payouts quickly and clearly. All pertinent menu buttons are located in a navigation bar at the bottom of the screen and as such should be familiar to anyone who's used a smartphone.

The app was stable and never crashed or suffered from freezing during review.

The app's appearance mirrors the website's dark aesthetic making for a clear, functional platform.

Deposits and withdrawals for Proline Plus are simple but limited in options. 

Made through the wider OLG site, deposits are available through the INTERAC Online system or through the standard Debit/Credit.

Lacking the wider options offered by other betting services such as; Paypal, Apple/Google Pay or Crypto, Proline Plus still boasts a simple, straightforward system for funding your account and collecting your winnings.

The range of sports offered are fairly standard. The major sports leagues in Hockey🏒  Football🏈 Baseball⚾ Basketball🏀 and Soccer⚽ are represented. As well as Tennis🎾 Golf⛳ Formula 1 racing🏎 and Boxing🥊 odds. 

At the time of review novelty bets were also available in the form of US Presidential futures. 

Betting options are straightforward with single game bets that graduate to parlay options when 3 or more selections are made on the betting slip. Parlay options are robust and can evolve into more adventurous options such as system, yankee and lucky 15 bets to name a few.

Speaking of the adventurous bettor. Should the temptation be too great; Proline Plus offers spending limits that can be found in the user settings. Should a bet slip exceed the limit, the bet will automatically be flagged to the user.

Proline Plus is integrated with the Playsmart suite of educational articles and videos, which help to guide beginners and seasoned pros alike through their various offerings. 

Should you be unsure on how to proceed or how a certain type of bet works, a corresponding Playsmart guide will ensure that you know exactly what you're doing in no time.

In addition to education, should a user feel that their betting is becoming untenable, OLG offers tools to help. Starting with a self assessment test and graduating to more direct support from  their partners such as the Responsible Gambling Council and the Center for Addiction and Mental Health (CAMH).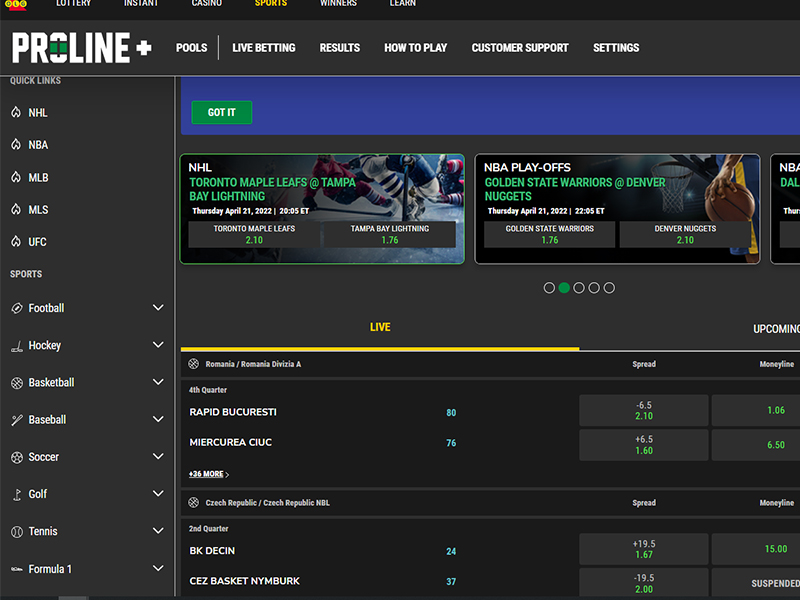 Connect to Proline Plus From Anywhere
Open a free personal betting account; make an initial deposit, collect valuable welcome rewards and wager on thousands of options instantly!
Take Me To Proline Plus Sportbook!