Last Updated:
Traditionally hailed as one of the most exciting European sports to bet on, soccer betting has gained immense popularity in Canada in recent years. Now legally regulated within Ontario, soccer betting offers sports fans an exciting and fully immersive way to engage with their favourite leagues. As with any sport, to make informed betting decisions it's important to understand the different types of bets available such as over/under betting, handicaps, top goal scorers, and final score. Additionally, taking the time to look at odds available at each sportsbook can go a long way in improving your betting experience. This article aims to provide a comprehensive guide to soccer betting odds and markets in Canada, enabling you to get the most out of your wagers!
No matter what type of betting you're after, our sportsbook partners have hundreds of soccer betting markets open for wagering, match odds, futures on the World Cup, and dozens of different prop bets on just about any soccer league in the world. In addition, our Canadian sportsbook partners offer live betting, promotions, and bonuses – making our top-rated partners the best destination for soccer betting odds. Read on to find all the resources you need to start betting on soccer in Canada!
Looking for the latest World Cup betting odds?
Check out our page on the Women's 2023 World Cup betting odds here.
Or, the Men's 2026 World Cup betting odds here.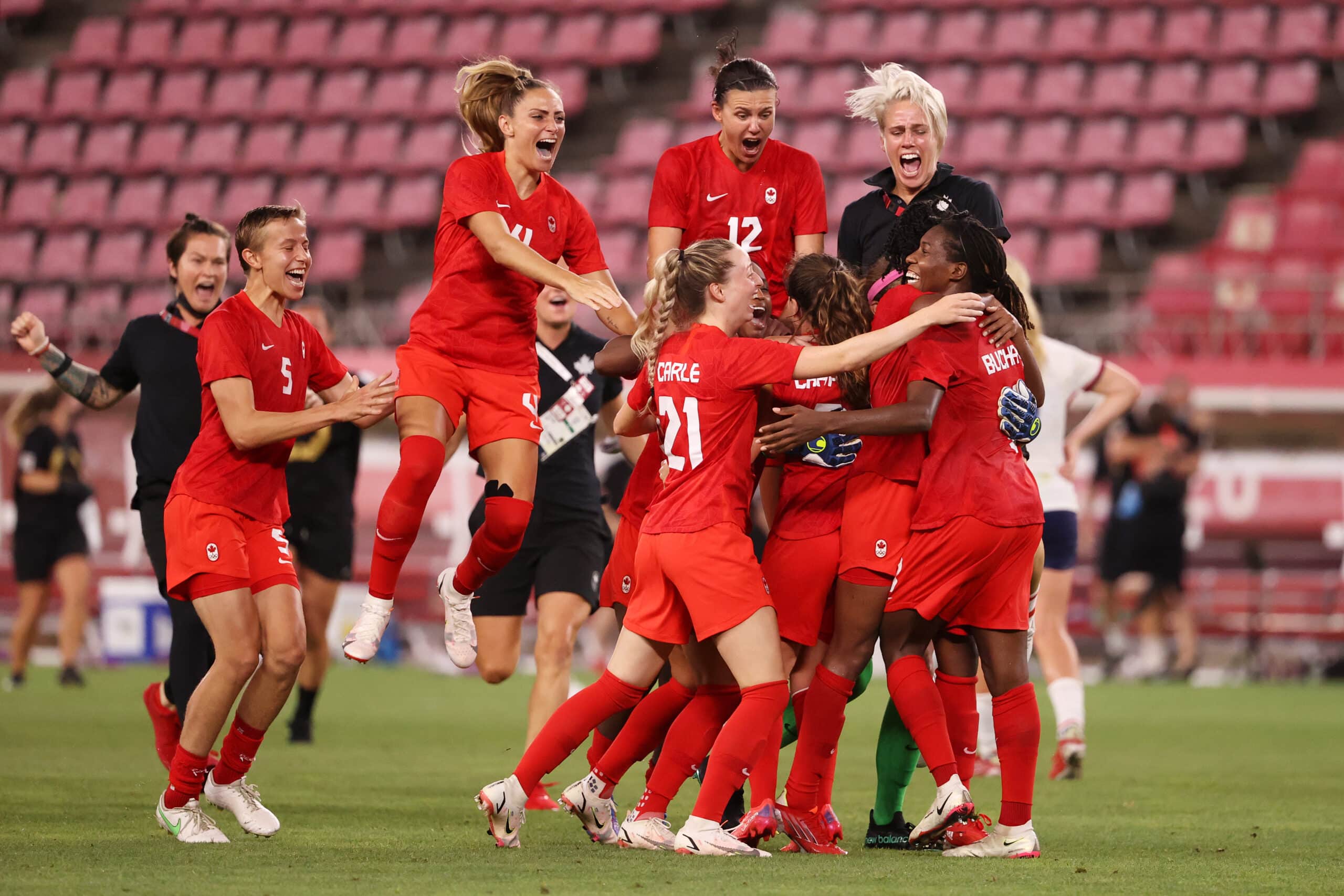 Soccer Betting Odds and Sportsbooks in Canada
The popularity of soccer betting has soared globally in recent years, with soccer odds now available online for any league on almost any day of the year. This comes with no surprise as soccer's immense global fan base coupled with the huge availability of online betting have together fueled the popularity of this form of wagering. In today's market, online sportsbooks have made it easier than ever for soccer fans around the world to lay down some money and support their favourite team.
In recent years, Canada has witnessed a significant surge in soccer betting popularity as well. As of April 2022, sports betting has transformed into a legal, regulated market within Ontario. In June of 2021, the Ontario government passed bill C-218 which led to the regulation of sports betting within the province. Prior to the regulation of Ontario sports betting, online sportsbooks operated within the grey market in Canada. Often, this meant bettors had to navigate poor customer service, foreign currency fees, and little guarantee for payouts. Because Ontario remains the only province to regulate sports betting to date, each Canadian province has different gambling laws that bettors should familiarize themselves with.
This isn't to say that Canadian bettors located outside of Ontario can't place sports bets — it just means their options may be limited or different when it comes markets they're interested in. For instance, British Columbia sports betting allows for parlay betting and single-event betting as of August 2021. In addition, British Columbians can access bonuses and promotions offered by sportsbooks for joining, betting on a certain league, or specific parlay combinations. The risk that bettors should be aware of is the same for engaging in any grey market — that you may not be legally protected if a sportsbook fails to pay out your winnings. It's for this reason that we highly recommend the sportsbooks listed in this article, as we only recommend reputable brands that consistently deliver a trustworthy customer experience.
What are the Top Sportsbooks for Soccer Betting in Canada?
In the ever-evolving landscape of sports betting, finding the right sportsbook is an essential first step to set you up in the right direction and ensure you have a great time betting! With hundreds of sportsbook options available online, each offering unique features and benefits, navigating the world of sportsbooks can leave sports bettors feeling more than a little confused.
When it comes to betting on soccer in Canada, the market is fairly new and untested. Reputable bookmakers will offer a wide range of soccer betting markets, competitive odds, and a seamless betting experience. Additionally, consider factors such as customer support, payment methods, and localized promotions tailored specifically for Canadian users.
Before picking a sportsbook to use, readers should start by comparing bonuses and promotions, the quality of betting odds, and the number of soccer markets available from our top soccer betting sites. For Canadians looking for the highest soccer odds, Pinnacle and Bet365 are two great options. These online sportsbooks focus more on providing their users with higher odds than they do on other aspects of their website (leading to lower overhead and more money to payout).
In terms of markets available, William Hill and 888 Sport are overflowing with options. Their focus on creating odds and soccer betting lines (with William Hill allowing customers to submit requests for unique odds) make them industry leaders. Alternatively, for individuals looking to focus on Canadian and North American soccer betting, Sports Interaction (SIA) is a trusted and high-quality option with extra content on Canadian sports.
When we review Canadian sportsbooks, we look at all of the factors above to come up with the best sportsbooks for bettors. In particular, we prioritize reliability, security, and easy to use platforms that don't detract from the overall sports betting experience. Below we highlight some of the best sportsbooks that offer a wide range of soccer betting markets, competitive odds, and a user-friendly interface for Canadian bettors: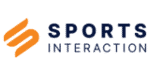 1. Sports Interaction Soccer Betting:
As a Canadian-focused and Ontario regulated sportsbook, Sports Interaction has been operating in Canada since 1997 and caters to the needs of Canadian bettors better than anyone. With over two decades operating in Canada, Sports Interaction provides an extensive selection of soccer markets, covering major leagues and tournaments from around the world. The site also boasts Live Soccer Betting options, so you can get in on real-time action. For soccer bettors specifically, Sports Interactions' soccer section features more than 25 betting options, significantly more than the average sportsbooks. For experienced soccer bettors looking to expand their bet slip with unique options, Sports Interaction is a great site to try your hand at more niche markets. Whether you're interested in placing bets on match results, over/under goals, correct score, final score, or player-specific bets, Sports Interaction ensures bettors have a diverse range of options that cater to the preferences of Canadian soccer bettors.
LEARN MORE ABOUT SPORTS INTERACTION

2. BetVictor Soccer Betting:
When it comes to sports betting in Canada, BetVictor stands out as a top choice for soccer bettors. What stands out for us is the number of helpful features offered at BetVictor, such as the Bet Builder feature. Specifically designed for soccer, the bet builder allows users to create custom bets by combining multiple selections from the same match. While a number of sportsbooks offer similar tools, we find BetVictor's creates the most flexibility for bettors to personalize their wagers, catering to individual preferences. In addition, compared to other well-known platforms, BetVictor places more emphasis on match-level bets rather than futures through their site design. For players searching for live in-play betting, BetVictor should be a top choice. The platform provides real-time updates, live statistics, and competitive odds, enabling bettors to easily make informed decisions and quickly capitalize on the ever-changing game dynamics.

3. Bet365 Soccer Betting:
With a stellar reputation and extensive coverage of soccer leagues worldwide, Bet365 is a top choice for Canadian soccer bettors. When it comes to soccer betting, the platform provides provides extensive coverage of soccer leagues and tournaments worldwide. From major international competitions like the FIFA World Cup and UEFA Champions League to domestic leagues and lower-tier matches, Bet365 offers awesome choice when it comes to betting options. For each league, they also have an impressive selection of betting markets, including match results, goal scorers, over/under, and handicaps. Bet365 frequently offers the most competitive odds compared to other sportsbooks, making it a preferred destination for soccer bettors. The site also goes above and beyond by providing live streaming of soccer matches, allowing Canadian bettors to watch the games they have placed bets on in real-time.

4. Pinnacle Soccer Betting:
Pinnacle caters to a slightly more sophisticated betting audience, emphasizing sharp betting lines designed to entice bettors. This means that the sportsbook welcomes professional bettors and accommodates those who employ advanced strategies. As a result, Pinnacle offers a unique environment for Canadian soccer bettors who have a deep understanding of the game and want to leverage their expertise for successful wagers. One of the standout features of Pinnacle is its reduced 'vig' model. Instead of relying on high profit margins, Pinnacle offers lower bookmaker margins, resulting in better odds and higher potential returns for bettors. By choosing Pinnacle, Canadian soccer bettors can benefit from attractive odds, specialized markets, and a unique approach to sports betting that maximizes their potential returns.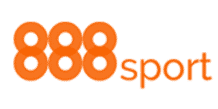 5. 888sport Soccer Betting:
As a prominent international company with a diverse lineup of casino and wagering brands, 888sport delivers a comprehensive soccer betting experience for Canadian bettors. When it comes to soccer, 888sport provides an extensive selection of markets, covering various leagues, championships, and events from around the globe. From popular competitions like the English Premier League and UEFA Champions League to less mainstream leagues, fans of any league will find what they're looking for. While you'll find typical bets offered at 888sport, they also have unique betting markets beyond standard outcomes, such as player performance, corners, cards, and more, allowing for a broader range of betting strategies. Finally, 888sport sets themselves apart with detailed team and player insights such as statistics, form guides, and head-to-head records to assist users in making well-informed soccer bets.

6. William Hill Soccer Betting:
With a long-standing reputation in the sports betting industry, William Hill is a trusted choice for Canadian soccer bettors. One reason why soccer bettors should look to William Hill is their "Acca Insurance" feature for soccer accumulators. Essentially, if one leg of a qualifying accumulator bet fails, users can receive their stake back as a free bet, up to a certain amount. This is a great feature for new or apprehensive bettors as it mitigates potential losses when building parlays. Another cool feature at William Hill is their partial cash out option which allows users to cash out a portion of their bet while leaving the remaining amount active. This flexibility gives bettors more control over their bets and allows them to secure profits or minimize losses based on their desired outcomes during a soccer match.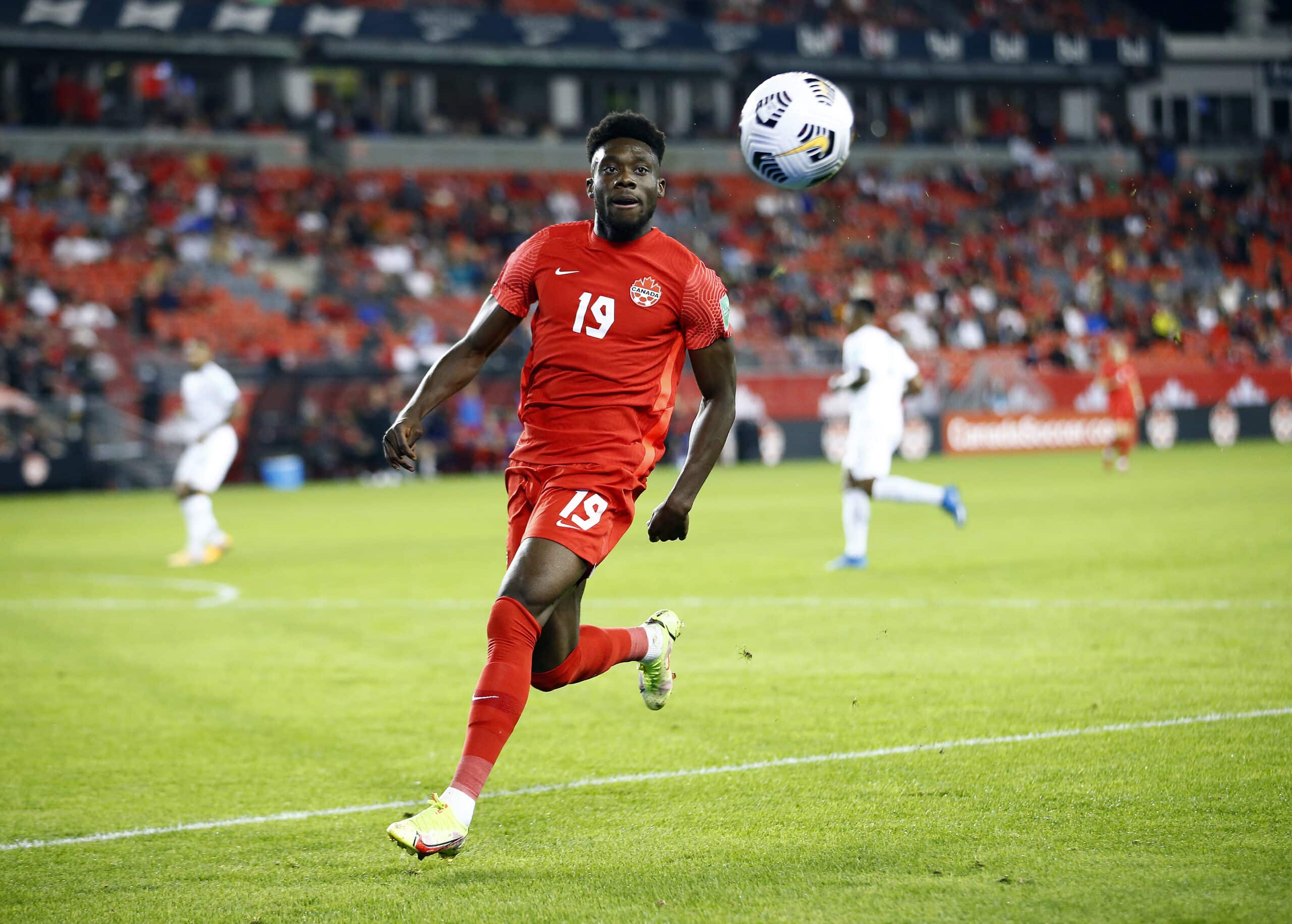 How to Bet on Soccer Online in Canada
If you're new to the world of online soccer betting in Canada, placing your first bet is fairly straightforward. Get started by creating an account with a reputable sportsbook, namely some of the few we recommended earlier in this article. Creating an account doesn't cost you anything, and you won't be required to deposit any money until you're ready to do so. While there are a number of sportsbooks to choose from, deciding which site to join really comes down to your personal preference. In particular, factors that typically sway bettors towards one sportsbook or another include which markets they're interested in, the look and feel of a platform, or the security guarantees the platforms offers. Bettors who are creating an account for the first time will also be offered sign up betting bonuses. We discuss bonuses more below.
How to Create an Account to Bet on Soccer Online
When you're ready to jump in and sign up, registering an account typically involves providing basic personal information, such as your name, email address, and date of birth. Because sports betting is now regulated within Canada, most Canadian sportsbooks will now ask you to download a software called GeoComply. GeoComply is a simple software that sportsbooks use to verify your location. Because some sportsbooks have licenses in Ontario and some do not, they need to ensure their users are located where the sportsbook is permitted to operate. For sportsbooks that can operate within Ontario, they are not allowed to offer bonus promotions to Ontario residents, so GeoComply also helps them ensure they abide by these new regulations.
We don't recommend skirting the location confirmation software because it will come back to bite you if you win, especially if you take home winnings won off of a bonus. In other words, using a VPN while sports betting will only harm your chance of cashing out if your bet is successful. Finally, before you're able to place a bet on soccer odds, you'll have to confirm your identity by uploading an official government ID. The sportsbooks we recommend are safe, encrypted, and completely secure, and can be trusted to keep your identification safe. From there you an navigate to the bet you're interested in, and get started with the best betting action Canada has to offer!
What Bet Types are Available for Soccer Betting?
Different markets (AKA types of bets you can place) will be available at different sportsbooks.
Match Result (Win-Draw-Win): The most common and straightforward soccer bet is the match result, also known as the win-draw-win bet. In this type of wager, bettors predict the outcome of a match, selecting one of the three possibilities: home team win, draw, or away team win.
Over/Under Betting: Over/under betting focuses on the total number of goals scored in a match. Bookmakers set a specific threshold, and bettors can choose whether they believe the total goals scored will be over or under that predetermined number.
Asian Handicap: Asian handicap is a popular betting option that eliminates the possibility of a draw. It involves giving a virtual handicap to the favorite team or an advantage to the underdog. This handicap ensures a more balanced betting market and allows bettors to wager on teams with varying skill levels.
Correct Score: For those seeking more significant returns, correct score betting offers a (potentially) lucrative opportunity. Here, bettors predict the precise final score of the match. While it can be challenging to predict the exact outcome, successful predictions can lead to substantial payouts.
Goal Scorers and Player Performance: Soccer betting extends beyond team-based wagers. Bettors can also place bets on individual players, predicting goal scorers, assists, or other player performance metrics. These bets add an extra layer of excitement and engagement to the overall soccer betting experience.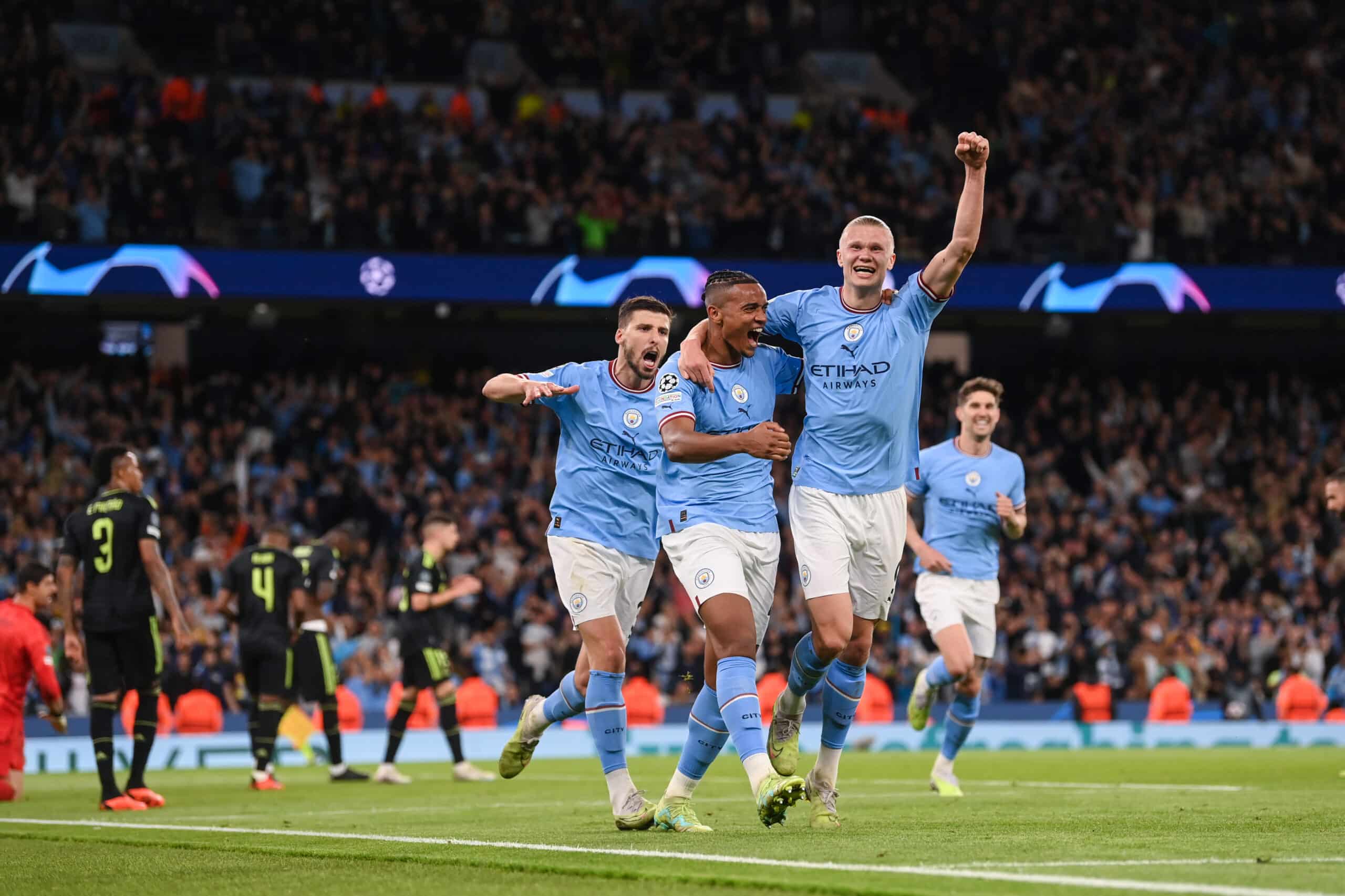 Can I Bet on Soccer Odds With a Mobile Device?
The best online sportsbooks available in Canada offer mobile soccer odds. The odds offered on mobile sites, and betting apps are the same as the odds available on the desktop website. The main difference when comparing mobile sites and betting apps with desktop experience is the scale of the website.
Mobile sites are scaled down to better fit on a smaller screen. The scaled-down version typically shows only one soccer betting market at a time. All markets are still available for betting. Just select the drop-down menu (usually found at the top of the soccer page) to see all available betting options. We generally recommend using a mobile website over mobile applications when making soccer picks. Few online sportsbooks offer mobile applications, and the ones that do may not have an app as fleshed out and functional as their mobile site. Currently, there are not mobile-only online sportsbooks recommended for betting on soccer. Every soccer betting website we recommend that has a mobile site also has a website accessible on a desktop.
Where to Find the Best Welcome Bonuses for Soccer Betting
Before you start looking at FIFA odds, football pools odds, or just how to bet soccer online, you should investigate the best welcome bonuses for soccer odds. Many of our recommended online sportsbooks offer new customers welcome an online betting deposit bonus when they are creating an account to bet soccer online. You can collect bonuses from all the sportsbooks. There are two main welcome bonuses, initial deposit bonuses and free bets (with each option coming with different terms and conditions). These welcome bonuses are great to use betting on soccer.
Almost all bonuses are usable for betting on soccer. The only exception is sport-specific promotions (example: a promotion for betting every week of the NFL season is not available for soccer betting). Bettors need to create an account and make a deposit before they can receive a bonus. Also, any bonus received cannot be withdrawn. Its value (whether it is a free bet on an initial deposit bonus) must be wagered before winnings are eligible for collection.
To wager, pick any soccer betting options, whether it is pre-match odds, live betting or futures, place the amount you want and click bet on your bet card (on the right side of the webpage). The betting card will show you the time of the game, the odds and the amount you win if correct. If you win a wager using a free bet, you can withdraw the money as long as it meets the minimum amount required to process a withdrawal request. Bets won using an initial deposit bonus are subject to a rollover requirement.
The rollover requirement is an amount customers need to wager before they can make withdrawals (although some online sportsbooks offer partial withdrawals before a customer meets their full rollover). To meet the rollover requirement, bettors need to wager between six to ten times the total of their first deposit and bonus. Otherwise, the standard bonuses available (free bets and deposit match bonuses) can be used to wager on soccer (as long as you meet the terms and conditions) and are available from all our top-rated partners. Some of the best bonuses can be found here.
Soccer Betting Odds for International Matches and Tournaments
For large global tournaments, odds can typically be found easily at any online sportsbook, such as Bet365, 888sport, or Parimatch. If you're searching for upcoming tournaments like the 2023 Women's World Cup, most major sportsbooks will update their books months in advance so bettors can get their picks in early. It's a good idea to check back regularly on the odds being offered at various sportsbooks. If you're new to the soccer betting world, before you bet on any soccer tournament you should spend enough time watching sportsbook trends so you know if you're getting the best deals being offered.
For the largest international championship games, sportsbooks will open up futures betting well in advance, even if the tournament is a few years away. For championship games like this, make sure you know your stuff if you plan to bet his far in advance. As we get closer to the event, futures will frequently change and you may wish you had waited to bet. It's a good idea to watch how the odds change for the league you plan to bet on, which allows you to understand how the 'cost' to bet may fluctuate — overall benefitting your wallet. For instance, odds for the 2026 FIFA World Cup are already available at Bet365, and outlined below:
2026 FIFA World Cup Odds from Bet365:
France +500
Brazil +550
England +750
Argentina +950
Germany +950
Spain +950
Portugal +1400
USA +1900
Netherlands +1900
Italy +2400
Belgium +3200
Uruguay +3200
Croatia +4900
Mexico +4900
Denmark +5500
Morocco +5500
Switzerland +5500
Japan +7500
Norway +7500
Canada +10,000
Ecuador +11000
Serbia +11000
Sweden +15000
Chile +15000
Senegal +25000
South Korea +25000
Turkey +31000
Poland +31000
Austria +31000
Ukraine +31000
Paraguay +31000
Scotland +37000
Wales +43000
Hungary +43000
Colombia +45000
Cameroon +45000
Australia +45000
Republic of Ireland +55000
Ghana +55000
Georgia +55000
Romania +55000
Iran +55000
Saudi Arabia +55000
Tunisia +55000
United Arab Emirates +55000
Costa Rica +55000
Northern Ireland +100000
Peru +100000
Greece +100000
New Zealand +100000
Qatar +100000
China +100000
Other large tournaments, such as the UEFA Champions League, Copa America, or Africa Cup of Nations will have qualifying bets available in the years leading up to the finals. Sportsbooks like Parimatch and Betway, which are originally based out of Europe, are more likely to have niche betting options for the largest tournaments worldwide. These European-based sportsbooks offer over/under bets, final and half time result, draw/no draw bets, and so much more for almost every match happening around the globe. If you're an avid soccer bettor, we recommend checking out these soccer sportsbooks to fine the largest selection of soccer betting markets so you can bet on all your favourite team's matches.
France to Win the 2026 World Cup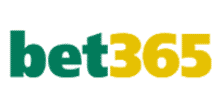 +500
Bet Now!
Which Bookie has the Highest European Football Odds?
As many of our top-rated partners operate in Europe, they have a big section in their sportsbook dedicated to European football odds. The highest odds available often come from sharp sports. These sportsbooks, such as Pinnacle, offer less than their competition and instead focus their resources on providing their users with higher odds.
Most online sportsbooks, like Canadian favourite Sports Interaction (SIA), offer odds nearly as high. They also offer more to their customers, such as 24-hour customer service, friend referral bonuses and promotions on some soccer events such as the FIFA World Cup. To find the best odds available on today's game, check out the odds widget at the top of the page. Checking it is an easy way to compare daily odds from multiple of our top-rated partners. Another great option is 22Bet because it covers all the leagues worldwide.
Which Sportsbook Has the Best European Football Odds?
While all our partners will eventually offer odds on all the biggest soccer matches and events, some are faster to open markets and betting options than others. Some websites, such as William Hill, with massive teams that operate around the clock, can set pre-match and futures odds quicker. William Hill is also a leader in total soccer futures available. They offer more than just the major soccer leagues around the world, but also futures on many of the lower-level leagues in Europe and some of the lesser-known international tournaments.
To bet on soccer futures is easy. Just pick the team you think will win the league or tournament and wager the amount you want. With futures, the payout on a correct pick is often greater as you are picking against a larger number of potential winners. Other websites, including Sports Interaction (SIA), are more likely to wait for the sharp sportsbooks to set their line. They will mirror lines set by the biggest soccer betting sites and adjust their lines as money is wagered.
When online sportsbooks open betting on matches does not precisely correlate with what sites offer the best odds. Finding the best pre-match soccer odds involves visiting different online sportsbooks (time-consuming) or checking our free live soccer games page (quick and easy), which pulls the best odds from our top-rated partners. High odds can also be found at Betway: Where online sportsbooks defer the most is in their soccer prop bets section. Some of the biggest online sportsbooks operating in Canada may offer 100+ prop bets on every soccer match.
Some options offer a large variety of prop bets include Bet365 (click here for Bet365 review) and SpinSports (click here for SpinsSports review). These online betting sites may offer prop bets on total corner kicks in a match when the first goal is scored and how many players receive a yellow card. Where everyone operates at the same pace is live soccer betting odds. After a match starts, online sportsbooks will offer adjusted lines on the games in progress. These odds adjust in real-time to reflect what is happening on the field and how much time remains in the game.
Free Soccer Picks and Betting Tips
Before betting on soccer, research is imperative. Knowing betting trends, team reports and historical matchup data all go into making a well-informed wager. The problem, finding all the information is time-consuming. Luckily, for our readers, we have done the research and provide free picks on some of the biggest soccer games. We check out the best MLS odds (with extra focus on the three Canadian teams), throughout the season for the best free soccer picks every week.
Find the best MLS picks on our dedicated Major League Soccer page, with the most recent MLS picks pinned to the top. We also offer our readers picks and the best soccer betting tips on the World Cup, Champions League and some of the other biggest tournaments and leagues in the world. Check out some of the best soccer bets for today, to help you make better bets and win more money!
Soccer Odds FAQ:
Is soccer betting legal in Canada?
Yes, soccer betting was legalized in Ontario in 2022, along with all sports betting and iGaming markets. Betting on soccer in the rest of Canada has different rules depending on the province. bettors outside on Ontario can access soccer betting through sportsbooks that operate in the grey market.
Can soccer betting be profitable?
Like any form of gambling, soccer betting has the potential to win big. Also like any form of gambling, you run the risk or losing just as big. Remember to play smart, and only gamble what you can reasonably afford to lose. Only professional gamblers should use soccer betting as a form of income, and even then, professional gamblers lose money all the time. Soccer betting is a great way to get involved in a more social aspect of your favourite sport, but bettors should never gamble assuming they'll win a lot of money.
Where can I find the best odds to bet on soccer?
You found it — Canada Sports Betting is the go-to Canadian source for sportsbook reviews. We take the time to meticulously go over established and new online sportsbooks to bring our readers the best soccer betting odds available online. Most online sportsbooks will offer similar betting odds, but the best bettors know to shop around and compare before laying down any money.
Top Soccer Betting Resources by League