Hailed as nothing short of soccer's greatest spectacle, the World Cup is a global event, unlike any other sport has to offer. Spanning weeks, featuring dozens of countries and drawing the attention of billions of fans, the World Cup offers bettors excitement and great options. Set every four years, Soccer World Cup betting lines start popping up early helping create anticipation before the event.
Looking for the 2023 Women's World Cup?
For the latest betting odds, check out our page on the 2023 Women's World Cup Odds here.
What's the latest 2022 FIFA World Cup news?
The 2022 World Cup Final went down on December 18th, and will likely be remembered as not only one of the greatest World Cup Finals of all time, not only one of the greatest soccer matches of all time, but one of the greatest games of sport ever played. Argentina took an early lead after Angel Di Maria drew a penalty for Lionel Messi to put home at the 20 minute mark, and extended it further with a beautiful build-up play that ended on Di Maria's boot. The Argentines appeared to be on cruise control until about ten minutes remained in regular time, in which Kylian Mbappé shocked the world with a penalty shot goal and an open play goal just a minute apart from each other to equalize.
In extra time, Messi buried another tally a 108th-minute flurry, only to be responded to by Mbappé ten minutes later. The game went to penalties, and Argentina finally broke through once and for all, winning 4-2 on kicks and delivering the last trophy necessary to the Greatest of All Time's case.
Now, we set up for the 2026 tournament, which will be played here in North America. Four years is a long time to wait, so in the meantime, head over to our page on the 2023 Women's World Cup odds to get in on this year's World Cup betting excitement!
2026 World Cup Outright Winners Odds
As crazy as it sounds, many of your favourite sportsbooks are already taking bets for the 2026 World Cup. If you really believe in a country and want to strike while their 2026 World Cup odds to win are long, this would be a great opportunity. If these 2026 World Cup odds to win have piqued your interest, check out these two World Cup Betting offers from a couple of our favourite World Cup betting sites:
2026 FIFA World Cup Fast Facts
When: From June 8th to July 3rd, 2026
US Stadiums: Metlife Stadium (NYC via New Jersey), AT&T Stadium (Dallas), Arrowhead Stadium (Kansas City), ARG Stadium (Houston), Mercedes-Benz Stadium (Atlanta), SoFi Stadium (Los Angeles), Lincoln Financial Field (Philadelphia), Lumen Field (Seattle), Levi's Stadium (San Francisco), Gillette Stadium (Boston), Hard Rock Stadium (Miami)
Canadian Stadiums: BMO Field (Toronto), BC Place (Vancouver)
Mexican Stadiums: Estadio BBVA (Monterrey), Estadio Akron (Guadalajara)
English-speaking TV: Bell (CTV / TSN) in Canada, Fox or Fox Sports 1 in USA,
Spanish-speaking TV: Telemundo or NBC Universo
After the qualified teams play through the group stages, the top two countries in each group will advance to the knockout stages.
2026 World Cup Finals
Perhaps the biggest game in the entire sporting world is the World Cup Final. Fans from just about every country tune in to watch the two countries that find a way to survive their group stages and win three knockouts along the way. World Cup Final betting has become a big part of the experience, with all fans leaning into their World Cup Final predictions and finding all sorts of different ways to turn them into plays of their own – outrights, moneylines, or even World Cup Final props.
The 2022 World Cup Final between Argentina and France took place at Lusail Iconic Stadium on December 18th, kicking off at 10:00 AM Eastern Time. The 2026 World Cup Final will take place on July 3rd, 2026th. Which stadium will host the final has yet to be confirmed, though Metlife Stadium (New York), SoFi Stadium (Los Angeles), and AT&T Stadium (Dallas) are the most likely venues. The World Cup Final has occurred in every tournament that has been played since 1930, meaning that the 2026 edition will be the 23rd occurrence.
No team has won the World Cup Final more often than Brazil (5 times), while no team has appeared more times than Germany (8 times). Incredibly, while the tournament occasionally has first-time finalists, like Spain in 2010 and Croatia most recently in 2018, no final has had two first-time teams since the second edition in 1934. Since then, it's always featured at least one team that's been there before.
Excited to make your 2026 World Cup Final picks and parlays? Keep scrolling through to get the best info to help you get ahead in your World Cup Final betting!
2022 World Cup Groups
Qualifying for 2026 is still quite some time away, so in case you're curious, these were the groups in 2022's tournament:
2022 FIFA World Cup Group Previews
Before the action got underway, we broke down the groups at play. If you want to look back at how we felt about things at the beginning of the tournament, check out our 2022 World Cup Group Previews!
World Cup 2026 Betting Odds
There historically are a total of 64 games at the FIFA World Cup, though an expanded format could come to the upcoming 2026 tournament. Below you'll find the best World Cup 2026 Betting Odds from a selection of Canada's top sportsbooks right here.
You can also check the latest World Cup Futures here.
Where To Bet on World Cup 2026
The great thing about an event as big as the World Cup is that just about every sportsbook on the planet is going to have 2026 World Cup betting odds. Where the best odds to win the World Cup will change by the given day – sometimes the given hour and minute, though they tend to be relatively similar to each other. Check out our list of the Best Sportsbooks in Canada for a great starting point – if they're excellent books in general, they'll likely cover you well for this tournament.
World Cup Football Betting
The FIFA World Cup is one of the biggest sporting events in the world and is arguably an even greater spectacle than the Olympic Games. It is certainly on par with the world's oldest and most prestigious sporting gathering in terms of global television audiences, thanks to the fact that soccer is universally recognized as the 'world game', that is, more people play it than any other sport.
The 2020 World Cup in Canada, the United States, and Mexico will be the 23rd edition of the event, which is held every four years. Each of the 32 nations that make it to the final tournament has undertaken a gruelling qualification campaign that takes around two years and features 211 countries. Passionate fans will turn out in colossal numbers to watch the 64 matches played throughout the tournament.
Tournament coverage is far-reaching and will dominate the media for several months prior to the June 8th start date. This is great news for the betting community, as there will undoubtedly be hundreds of different sports betting websites offering a number of specials to help you maximize your winnings. There will also be a wider range of lines and markets, as well as hourly updates regarding tournament news, team information and betting tips.
Outright and Tournament Progress Betting
Although the tournament is now into its 23rd iteration, dating back to 1930, there have only been eight different World Cup winners, all coming from either Europe or South America. Uruguay, Italy, Germany, Brazil, England, Argentina, France and Spain are the winning nations, and it's also important to note that no team from outside Europe or South America has made it to a World Cup Final.
You will always be presented with outright odds for all 32 finalists prior to a tournament, but for the above reason, it may not be worth placing a wager on a team outside of the two dominant confederations. Likewise, a team like Portugal or Belgium may appear to have a good chance at the upcoming World Cup however, history proves it is unlikely they will feature in the final match.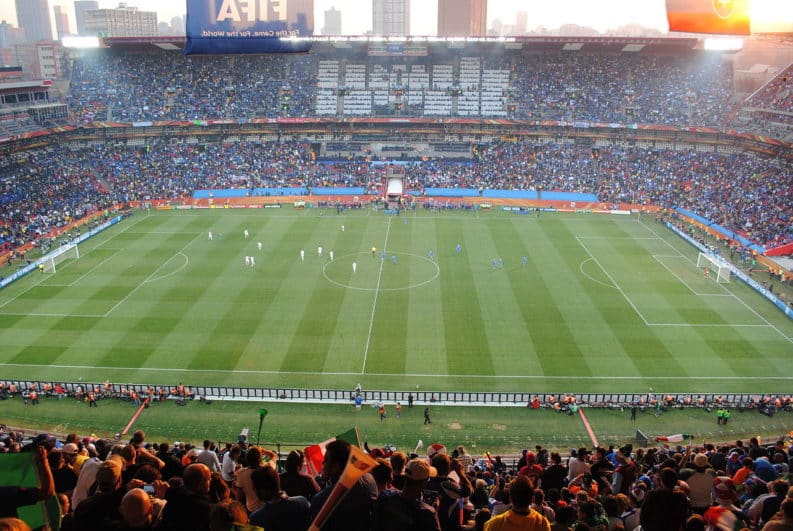 But let's not dwell on the possibility of an underdog not doing well in the tournament. As seen by the performance by lowly Iceland in the most recent European championships, and by Morocco's run in the 2022 World Cup – not to mention single game performances like Saudi Arabia beating eventual champions Argentina in the group stage – strange things can happen in football. After all, Italy won the World Cup in 2006, the Netherlands finished runner-up in 2010 and neither ended up qualifying for the 2022 tournament.
Making it to the second round of the tournament is seen as a monumental achievement for some of the lower-ranked teams, and with only three matches played per team in the group stage, there is a huge chance of an underdog sneaking through. All good betting sites will allow you to bet on the progress of a particular nation, with options to choose 'Round of 16', 'Quarter-finals', 'Semi-finals' etc. so picking a lower-ranked team can still lead to a dividend.
Individual Match Betting
You will always have the option to bet on individual games, and the leading sportsbooks offer a plethora of options here. The simplest wager is your basic head-to-head bet, which unlike most North American sports will feature three possibilities: win, loss and draw. Draws are commonplace at the event purely because you are likely to have a small team trying to jag a point against a bigger nation, so make sure you consider this option.
This was no better demonstrated than by New Zealand in the 2010 World Cup. Finishing the tournament as the only undefeated team (which is a great trivia question by the way), the lowest-ranked nation at the event managed to draw all three of their matches, including a 1-1 result against defending champions Italy. You've certainly got more chance of picking an underdog in an individual match than in the outright stakes.
There will also be the option to take advantage of the Asian Handicap market, which is one of the most popular forms of betting in soccer. This wager eliminates the draw as a potential outcome, resulting in a much clearer betting experience. Not to be confused with the 'draw no bet' line, which is similar, Asian handicaps are designed to even out the odds in football matches, especially those between two mismatched teams.
For example, a match between France and Australia will feature the 1998 and 2018 World Cup winners as the clear favourite, potentially paying -1000 for the win, while the Australians may be paying +900. If we look at a possible Asian Handicap of -3.5, the odds would be much closer to evens – you would simply need to choose whether France would win by more or less than 3.5 goals to claim your win.
Similarly, over/under markets will allow you to bet on the number of goals in a particular match. As a general tip, high-scoring matches are more common in the group stages, while tight, low-scoring affairs are probable during the knockout stages. If you want to bet on World Cup 2026, little tricks and tips like this are great to keep in mind.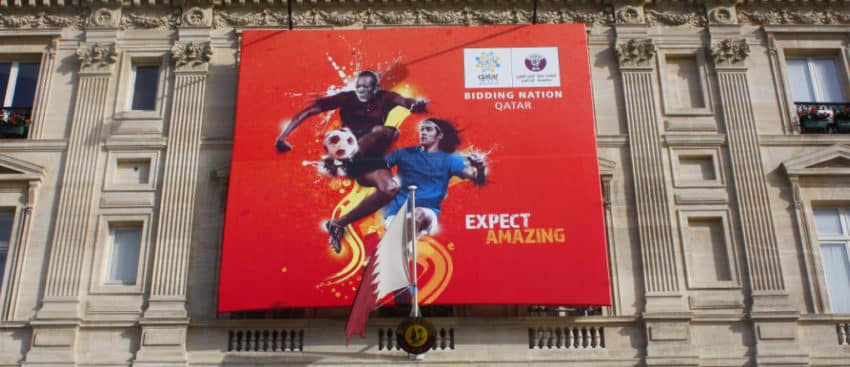 Player Markets
As in all major tournaments, the golden boot is one of the most prestigious awards and will give punters another opportunity to test their knowledge. The World Cup will feature some of the world's best strikers, although you will need to consider their nationality before locking in a top goal-scorer bet.
For example, Erling Haaland is perhaps the best young talent in the world today, shredding the English Premier League with ease and likely to be even better in a few years, however, the Norweigan national team whom he is a part of is unlikely to progress very far in the tournament, if they even qualify. Alternatively, players like Kylian Mbappe, Vinicious Junior and Bukayo Saka are all top quality forwards who play for nations with a good pedigree and are much more likely to challenge for this prize.
Additionally, you can place bets on individuals to score during any match throughout the tournament. As a general rule, it is fairly difficult to tip a first or last goal-scorer, although you will find all players will be at particular odds to score at any time in the game. Look for the penalty and free-kick takers on each team before placing a bet, as these players will have an extra possibility of scoring.
We can't wait for the 2026 tournament to get underway, and with so many betting lines and opportunities to profit, we're sure the betting community will be pretty excited too. Make sure you check back frequently for updates to all the markets, in addition to news pieces regarding every nation in the World Cup.
Who are the favorites to win the 2026 World Cup? Who is favored in World Cup? Who has the best chance in the World Cup?
Scroll up! Our table at the top will keep you up to date with the best teams heading into the tournament. As it stands, its very early to figure out where nations will be stacked up at the next tournament, as players can develop or regress quite a bit in a four year span, and everyone still needs to qualify. With that said, we can expect champions Argentina and third-place Croatia to take a step back as their top players age out or become bench veterans, while 1998 Finals foes Brazil and France will have their cores inching towards their primes. It's also hard to rule out England or Germany, and while they've embarrassed themselves with failures to qualify in each of the last two tournaments, you have to imagine Italy figures it out again at some point.
How many teams qualify for the World Cup? How many countries play in the World Cup? How many teams are going to North America 2026?
Since 1998, there have been 32 teams at the World Cup. Previously, there were 24 teams between 1982 and 1994, 16 teams between 1934 and 1978, thirteen in the inaugural 1930 tournament. While it's been expected for a few years now that the 2026 rendition of the tournament will feature 48 teams, there have been recent talks of reversing course as the world realizes that 32 might be the sweet spot for quality of football. So assume 48 for now, but we'll see where this all takes us!
What is a +500 bet? What does plus 5000 odds mean?
There are many ways to calculate odds, that are used in different parts of the world. The most popular system is the American system, which is the one you'll see with + and – symbols before their numbers. Think of it like you're betting $100 – if you you find odds at -125, you'll have to bet $125 to get $100 in winnings on top of your money back. If you find odds at +125, your $100 bet will get you $125 on top of your money back if you win.

So a +500 bet would give you $500 back on your $100 bet, plus your $100. A book that uses Decimal odds will instead give you 6.00 as your FIFA World Cup betting odds – essentially meaning that you'll have a 6x multiplier on your risk if you win. Same conclusion, just different ways to present them!
Where is the 2026 World Cup? Who is hosting the 2030 World Cup?
The next World Cup will be close to home for us, as it will be a North American affair. The 2026 World Cup location is a three-headed beast including the United States, Mexico, and – for the first time – Canada! The "United 2026" bid was awarded in June 2018. Betting on the World Cup is great, having Canada in it is even better, but being able to host it on top of all that? A dream come true for many, no doubt.

The 2030 World Cup bidding process will be an interesting one, as it represents the 100th anniversary of the tournament. Right now, the favourite is the joint COMNEBOL bid including Uruguay, Argentina, Paraguay, and Chile, as a throw back to Uruguay hosting the 1930 tournament. Also confirmed are a CAF bid from Morocco, a UEFA bid from Spain, Portugal, and Ukraine, and a tri-continental bid including Egypt, Greece, and Saudi Arabia.
What are the World Cup dates?
We're still a ways away from knowing the full 2026 World Cup schedule. For now, we know that the tournament will kick off on June 8th, and finish on July 3rd. As more info comes, we'll pass it along!
What are the odds of Canada winning the 2026 World Cup?
Canada is playing in the men's World Cup for the third time in their history, and the second consecutive one. After a valiant but winless effort in Qatar, the core looks better than ever and the men's national program is more alluring than ever – especially with Alphonso Davies and Jonathan David being at prime age for the next tournament. These odds will be very volatile as the team grows over the next four years, but right now they sit at about +5000 to +10000 on the major books. That's much shorter than they had even in the days before Qatar, so optimism is sky high for a better showing.