Hailed as nothing short of soccer's greatest spectacle, the World Cup is a global event, unlike any other sport has to offer. Spanning weeks, featuring dozens of countries and drawing the attention of billions of fans, the World Cup offers bettors excitement and great options. Set every four years, Soccer World Cup betting lines start popping up early helping create anticipation before the event.
When: from November 21 to December 18, 2022
Where: Al Bayt Stadium, Al Janoub Stadium, Al Rayyan Stadium, Al Thumama Stadium, Education City Stadium, Khalifa International Stadium, Lusail Stadium, Ras Abu Aboud Stadium.
English-speaking TV: Fox or Fox Sports 1
Spanish-speaking TV: Telemundo or NBC Universo
The qualification rounds are still underway with countries competing in their respective regions; CONCACAF, UEFA, CONMEBOL, CAF, AFC and OFC. Once the groups have been decided the breakdown of games will look like this: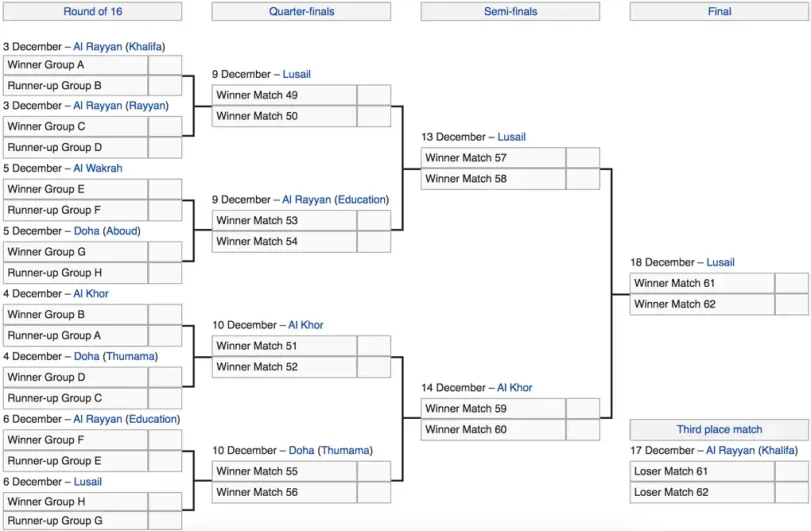 The 2022 World Cup winners' odds are subject to change, so keep checking back with us! The odds were last updated on June 16, 2022:
2022 World Cup Outright Winners Odds
***Group A
11/21/22
TBD vs TBD (11:00 ET)
***Round of 16
12/3/22
TBD vs TBD (16:00 ET)
TBD vs TBD (20:00 ET)
12/4/22
TBD vs TBD (16:00 ET)
TBD vs TBD (20:00 ET)
12/5/22
TBD vs TBD (20:00 ET)
TBD vs TBD (20:00 ET)
12/6/22
TBD vs TBD (16:00 ET)
TBD vs TBD (20:00 ET)
***Quarterfinal
12/9/22
TBD vs TBD (16:00 ET)
TBD vs TBD (20:00 ET)
12/10/22
TBD vs TBD (16:00 ET)
TBD vs TBD (20:00 ET)
***Semifinal
12/13/22
TBD vs TBD (20:00 ET)
12/14/22
TBD vs TBD (20:00 ET)
***Third-place match
12/17/22
TBD vs TBD (16:00 ET)
12/18/22
TBD vs TBD (16:00 ET)
Potential Groups
*
*
*
*
*
*
*
World Cup 2022 Betting Odds
There are a total of 64 games at the FIFA World Cup, and below you'll find the best World Cup 2022 Betting Odds from a selection of Canada's top sportsbooks right here.
You can also check the latest World Cup Futures here.
World Cup Football Betting
The FIFA World Cup is one of the biggest sporting events in the world and is arguably an even greater spectacle than the Olympic Games. It is certainly on par with the world's oldest and most prestigious sporting gathering in terms of global television audiences, thanks to the fact that soccer is universally recognized as the 'world game', that is, more people play it than any other sport.
The 2020 World Cup in Qatar will be the 22nd edition of the event, which is held every four years. Each of the 32 nations that make it to the final tournament has undertaken a gruelling qualification campaign that takes around two years and features 211 countries. Passionate fans will turn out in colossal numbers to watch the 64 matches played throughout the tournament.
Tournament coverage is far-reaching and will dominate the media for several months prior to the November 21st start date. This is great news for the betting community, as there will undoubtedly be hundreds of different sports betting websites offering a number of specials to help you maximize your winnings. There will also be a wider range of lines and markets, as well as hourly updates regarding tournament news, team information and betting tips.
Outright and Tournament Progress Betting
Although the tournament is now into its 22nd iteration, dating back to 1930, there have only been eight different World Cup winners, all coming from either Europe or South America. Uruguay, Italy, Germany, Brazil, England, Argentina, France and Spain are the winning nations, and it's also important to note that no team from outside Europe or South America has made it to a World Cup Final.
You will always be presented with outright odds for all 32 finalists prior to a tournament, but for the above reason, it may not be worth placing a wager on a team outside of the two dominant confederations. Likewise, a team like Portugal or Belgium may appear to have a good chance at the upcoming World Cup however, history proves it is unlikely they will feature in the final match.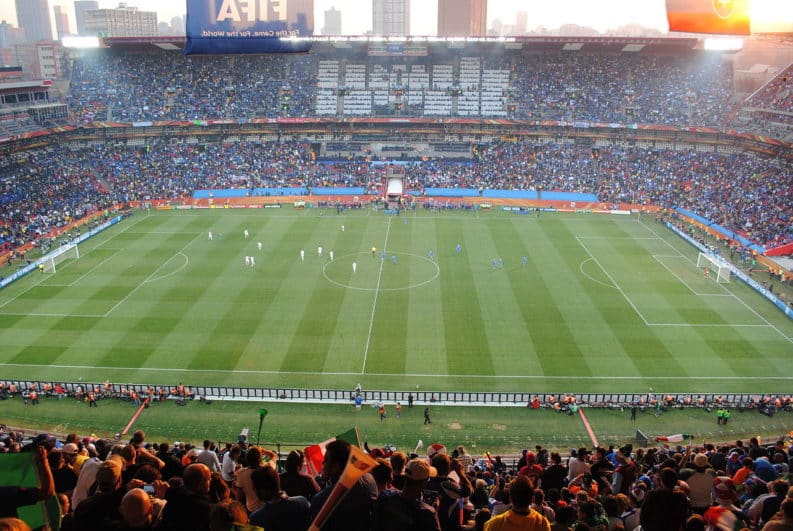 But let's not dwell on the possibility of an underdog not doing well in the tournament. As seen by the performance by lowly Iceland in the most recent European championships, and indeed by the fact that the tiny nation managed to qualify for their first-ever World Cup, strange things can happen in football. After all, Italy won the World Cup in 2006, the Netherlands finished runner-up in 2010 and neither will feature in Qatar.
Making it to the second round of the tournament is seen as a monumental achievement for some of the lower-ranked teams, and with only three matches played per team in the group stage, there is a huge chance of an underdog sneaking through. All good betting sites will allow you to bet on the progress of a particular nation, with options to choose 'Round of 16', 'Quarter-finals', 'Semi-finals' etc. so picking a lower-ranked team can still lead to a dividend.
Individual Match Betting
You will always have the option to bet on individual games, and the leading sportsbooks offer a plethora of options here. The simplest wager is your basic head-to-head bet, which unlike most North American sports will feature three possibilities: win, loss and draw. Draws are commonplace at the event purely because you are likely to have a small team trying to jag a point against a bigger nation, so make sure you consider this option.
This was no better demonstrated than by New Zealand in the 2010 World Cup. Finishing the tournament as the only undefeated team (which is a great trivia question by the way), the lowest-ranked nation at the event managed to draw all three of their matches, including a 1-1 result against defending champions Italy. You've certainly got more chance of picking an underdog in an individual match than in the outright stakes.
There will also be the option to take advantage of the Asian Handicap market, which is one of the most popular forms of betting in soccer. This wager eliminates the draw as a potential outcome, resulting in a much clearer betting experience. Not to be confused with the 'draw no bet' line, which is similar, Asian handicaps are designed to even out the odds in football matches, especially those between two mismatched teams.
For example, a match between France and Australia will feature the 1998 World Cup winners as the clear favourite, potentially paying -1000 for the win, while the Australians may be paying +900. If we look at a possible Asian Handicap of -3.5, the odds would be much closer to evens – you would simply need to choose whether France would win by more or less than 3.5 goals to claim your win.
Similarly, over/under markets will allow you to bet on the number of goals in a particular match. As a general tip, high-scoring matches are more common in the group stages, while tight, low-scoring affairs are probable during the knockout stages.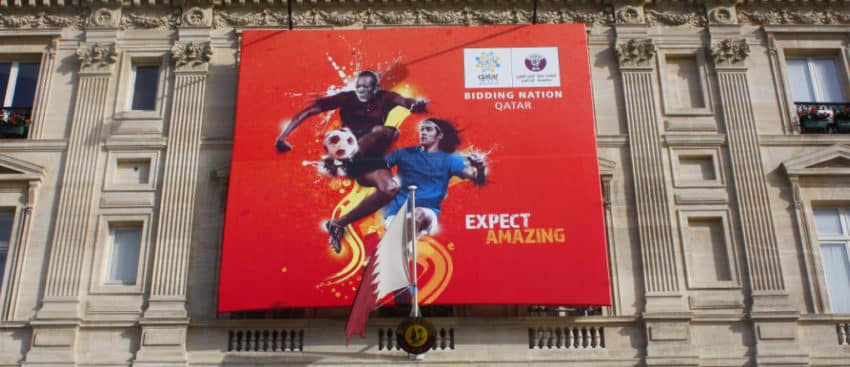 Player Markets
As in all major tournaments, the golden boot is one of the most prestigious awards and will give punters another opportunity to test their knowledge. The World Cup will feature some of the world's best strikers, although you will need to consider their nationality before locking in a top goal-scorer bet.
For example, Mohamed Salah is one of the hottest attacking players in the English Premier League, however, the Egyptian national team whom he is a part of is unlikely to progress very far in the tournament. Alternatively, players like Gabriel Jesus, Lionel Messi and Harry Kane are all top quality strikers who play for nations with a good pedigree and are much more likely to challenge for this prize.
Additionally, you can place bets on individuals to score during any match throughout the tournament. As a general rule, it is fairly difficult to tip a first or last goal-scorer, although you will find all players will be at particular odds to score at any time in the game. Look for the penalty and free-kick takers on each team before placing a bet, as these players will have an extra possibility of scoring.
We can't wait for the 2022 tournament to get underway, and with so many betting lines and opportunities to profit, we're sure the betting community will be pretty excited too. Make sure you check back frequently for updates to all the markets, in addition to news pieces regarding every nation in the World Cup.