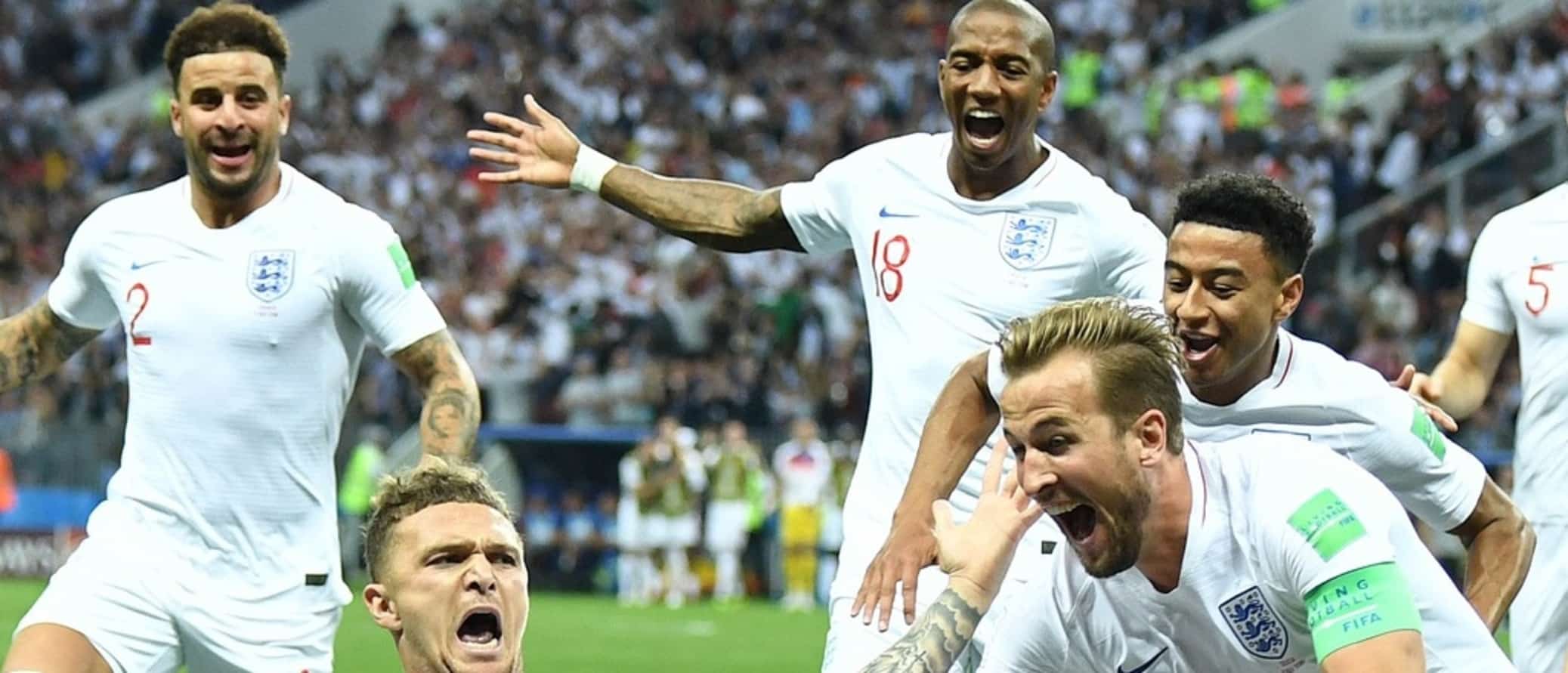 The FIFA World Cup is one of the most highly anticipated global sporting events and the 2022 tournament is set to get underway in Qatar on Nov. 20. Thirty-two nations will compete for soccer's Holy Grail over the next several weeks, offering bettors all kinds of different markets to explore before the tournament begins.
Canada Sports Betting is your one-stop destination for betting on the World Cup. We'll be publishing group betting previews each day leading up to the tournament, as well as matchday betting previews for the duration of the event featuring bet365's odds.
Without further ado, here's our Group B betting preview.
Group B Team Previews
England
The Three Lions have the fourth-best odds (+800) to win the tournament after suffering a devastating semi-final loss to Croatia in the 2018 World Cup. This year, England is grouped with the United States, Iran, and Wales, which means this is the first World Cup where two United Kingdom teams will play each other. England has never faced Iran in an international competition, but it has played the U.S. twice: first in 1950, and again in 2010. Surprisingly, England has yet to beat the Americans.
Nonetheless, England is the odds-on favourite to win the group (-300), given there are no other major tournament favourites in Group B. If England does progress past the group stage, it will face one of either Qatar (the hosts), the Netherlands, Ecuador, or Senegal in the Round of 16. England's first match is on Nov. 21 against Iran.
If you've had even the slightest contact with England fans during the World Cup, you'll hear some of them say "It's coming home!" This slogan refers to England's long-suffering dream of bringing international glory back to the sport's homeland, for what would be the first time since its lone World Cup win in 1966. And despite the constant criticism that comes with the job, most fans will concede that manager Gareth Southgate has done well, leading the side to the World Cup semifinals in 2018 and the Euro 2020 final, where it lost to Italy on penalties. Can he do what no manager has done since 1966? It remains to be seen.
Player to Watch: Harry Kane
The star striker's performance will be crucial to England's success at the World Cup. The Tottenham captain has been in excellent form and is (unusually) injury-free leading up to the tournament, and England fans will be praying that he stays in peak condition. Kane is only two goals shy of Wayne Rooney's England all-time scoring record (53 goals in 120 caps), which should hopefully be extra motivation for the Spurs man.
Player to watch: Jude Bellingham
Real Madrid, Manchester City, Liverpool, and other Premier League teams are all said to be admirers of the Borussia Dortmund and England midfielder, who at the age of 19 is one of the most sought-after prospects in world football, with a transfer value estimated to exceed £100 million. This season, he's already scored nine goals for Dortmund, and will be hoping to nail down a starting position on England's squad.
Player to watch: Raheem Sterling
Plenty of questions will be swirling around 27-year-old Sterling's inclusion in Gareth Southgate's starting lineup. Sterling moved to Chelsea in the summer, and has been struggling, leading many to call for him to be dropped from the team in favour of Jack Grealish, Phil Foden, Bukayo Saka, Jarrod Bowen, or another talented English winger. Sterling has been a mainstay in Southgate's teams in the past, however, and many still expect to see Sterling's name on the team sheet for the opening game against Iran.
Iran
The Iranian team will be seeking to stay focused on the task at hand amid considerable tension. Some voices in international football have recently called upon FIFA to ban Iran from the tournament because of the political controversies around women's rights that have reached a boiling point in the country. This is unlikely to come to pass, however, and the Iranian team — which eased through the Asian qualifiers — will be keen to get its campaign underway, and will feel as though it has a real shot of nabbing the second qualifying spot (+350) in Group B.
Iran has made five previous FIFA World Cup appearances: 1978, 1998, 2006, 2014, and 2018. So far, it has never advanced past the group stage. Nonetheless, the U.S. and Wales are not insurmountable opponents for Iran.
Player to Watch: Mehdi Taremi
At 30 years old, Taremi is a professional football player for FC Porto, the historic powerhouse in Portugal's Primeira Liga. Last season, he scored 20 goals in all competitions for Porto, including one against Liverpool in the Champions League.
Wales
Wales secured its spot in the 2022 World Cup after defeating Ukraine, 1-0, in the UEFA playoff final on June 5.. Wales has only qualified for the World Cup once previously, in 1958, and that year it went all the way to the quarterfinals before losing to Brazil, 1-0. Despite its lack of World Cup experience, Wales did recently make it to the semifinals of Euro 2016, when it lost, 2-0, to eventual champions Portugal.
England and Wales have a longstanding rivalry across football, rugby, and even domestic politics. In soccer, the two sides have faced each other in 138 matches, resulting in 66 English victories, 60 Welsh victories, and 12 draws. While England should win the group, Wales will be focused on beating out Iran and the U.S. to claim the second position and advance to the Round of 16. However, there will be plenty of fans looking forward to the Battle of Britain, too.
Player to Watch: Gareth Bale
The former Tottenham and Real Madrid star — whose €100M transfer to the Spanish club in 2013 was, at the time, the highest sum ever paid for a footballer — currently plays for Los Angeles FC in Major League Soccer. Despite a spotty injury record and an acrimonious relationship with the Madrid fans, Bale is widely considered one of the best Welsh players of all time, and will be key to its World Cup bid.
Player to watch: Aaron Ramsey
Currently a midfielder with Nice, Welshman Aaron Ramsey began his professional career in 2002, and enjoyed a fruitful spell at Premier League club Arsenal before moving to Juventus in 2019. Although he often gets used as a central midfielder, Ramsey can also play on the left or right wing.
USA
The U.S. men's national soccer team (often abbreviated to USMNT) has competed in 10 World Cups, with its best finish coming in 1930 when it took third place in the competition.
In the 1950 World Cup, the U.S. shocked England in group play with a 1-0 victory. Despite pulling off one of the greatest World Cup upsets ever at the time, the Americans later bowed out of the tournament and then failed to qualify for the tournament for 40 years until 1990.
This year, plenty of eyes will be on the low-key rivalry between England and the U.S., with the English fans happiest when they can comfortably sneer at their "Yank" cousins. The two sides have faced each other at the World Cup twice, and the last time was a testy 1-1 draw in 2010, which featured an infamous error from England goalkeeper Rob Green.
What can USMNT realistically aim for this year? There is optimism that the United States, which is currently ranked 14th by FIFA and boasts some of the most talented young players in the sport, could reach the Round of 16 or even the quarterfinals. But getting out of the group will be the first task, as England, Wales, and Iran all stand to be difficult opposition.
Player to Watch: Christian Pulisic
Pulisic is without doubt the best of the talented Americans currently playing in Europe looking to make an impact in Qatar. The 24-year-old forward from Pennsylvania rose to prominence for Borussia Dortmund, before moving to English Premier League side Chelsea, where he plays now.
Player to watch: Brenden Aaronson
The 22-year-old has been making a name for himself at Premier League side Leeds United, and has become beloved by fans as a consistent livewire with fast feet and an eye for the goal.
Player to watch: Weston Mckennie
McKennie is a midfielder for historic giants Juventus in Italy's Serie A. He's an adaptable player who can operate in many midfield roles, mainly as a box-to-box or deep-lying defensive midfielder.
Group B Group Winner Odds
Each nation will play each of its group opponents once (three games per team total) earning three points for a win, a single point for a draw, and zero points for a loss. The team with the most points will win the group, while the nation with the second most points will also qualify for the Round of 16 as the runner-up. Winning the group is ideal, since it guarantees a match against a runner-up (as opposed to a group winner) from another group in the first knockout stage.
Right now, England is the strong favourite to win Group B with current odds of -300, while the U.S. has the next shortest odds at +550, Wales is next at +600, and Iran is a big underdog at +1600.
The United States, Iran, and Wales are likely to be in a dogfight throughout the group stage, and they'll each provide stiff competition for England. And as a team known to fold under pressure, England is certainly far from a lock to win the group.
You can also wager on the odds of each team qualifying for the Round of 16, rather than winning the group outright. England is -1400, USA is +100, Wales is +110, and Iran is +350 to finish in the top two of Group B.
Group B World Cup Winner Odds
As previously mentioned, England has the fourth-shortest odds (+800) overall to win the event, while the remaining teams in the group are all considered longshots.
England could very well end its lengthy World Cup title drought and hopeful bettors will surely be backing the squad given its recent success in international play over the past few major competitions.
USA (+15000), Wales (+20000) and Iran (+50000) all have incredibly long odds to win the tournament. There could be some very slight value on the upstart U.S. as a true dark horse in the tournament.
Group B Prop Betting Odds
Other popular bets you can make on teams and players in Group B include betting on a player from the group to be the tournament's top goalscorer.
Kane, the England captain, is the favourite to score the most, and the current odds are +700 for him to win the golden boot. Bale's odds are currently +8000.
Another prop bet you can make is on a specific team to reach the semifinals. England's odds are currently +175, and the USA's are +1200.
Group B Betting Final Thoughts
It's nearly time to kick off the biggest football competition on the planet. Will a Group B team go all the way? England will hope that football is finally coming home, while the USMNT's young squad will be hoping to be this year's dark horse. And while their odds may be longer, Wales and Iran will be keen to pull off a surprise. It's a fascinating group with a lot of potential.