The UEFA Champions League is the most prestigious competition in European domestic soccer. The competition takes up almost the entire calendar year. Champions League betting odds are updated weekly.
"Bet365 odds are subject to change" The odds to win the Champions League Final 2022 are available from top CSB bookmakers. The odds werelast updated on May 23, 2022:
Champions League Winner Odds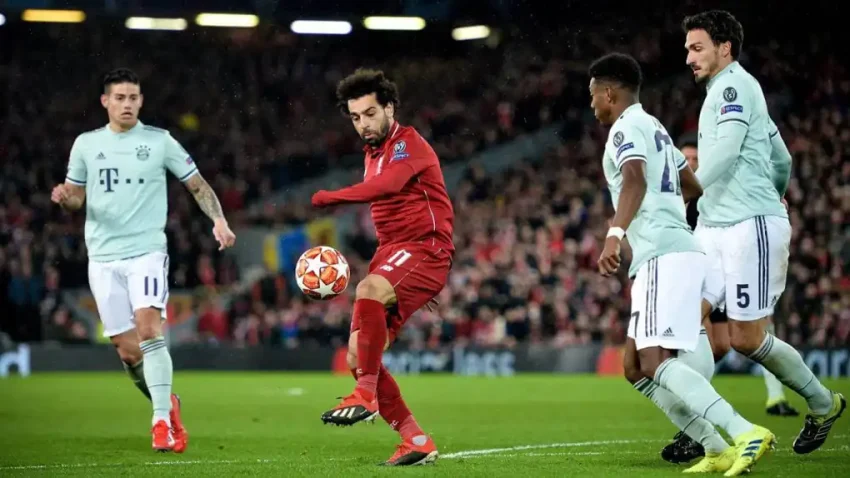 When looking to bet Champions League winner odds for 2021/22, make sure you get in quick!
Bayern Munich took the title last year and will look to replicate that this season. There are a number of teams who will contend for it this season, the likes of Man City, PSG, Real and Barca to name a few. We have made some Champions League Final picks, to give readers an idea of how things will turn out in Turkey.
The Champions League Final will take place on the 28th of May 2022, in Saint Petersburg.
What are the Champions League Odds?
Above, we went over odds for the span of the entire competition and individual ties, but much like weekly Premier League odds, Champions League football also offers to bet on individual games.
Champions League Moneyline odds
You can bet on either team to win or you can bet on a draw, which means that after 90 minutes (full time) the scores will be level. If you wish to bet Barcelona to win in 90 minutes against Liverpool in the first leg at home the line would be -115 or 1.88
Champions League Over/Under Odds
Also very simple to understand, over/under focus on how many goals will be scored in a given game.
Now while the standard universal line is 2.5, oddsmakers are more clever with the lines they post because even your average sports bettor is a lot savvier then they used to be. So when two really good defensive teams play you could a line set at 2, where a final score of 1-1 or 2-0 would result in a push or cancelled wager.
When less defensively sound teams or brilliant attacking teams play, you could get totals of 3.5 or even 4 on most sites that post-Champions League betting odds.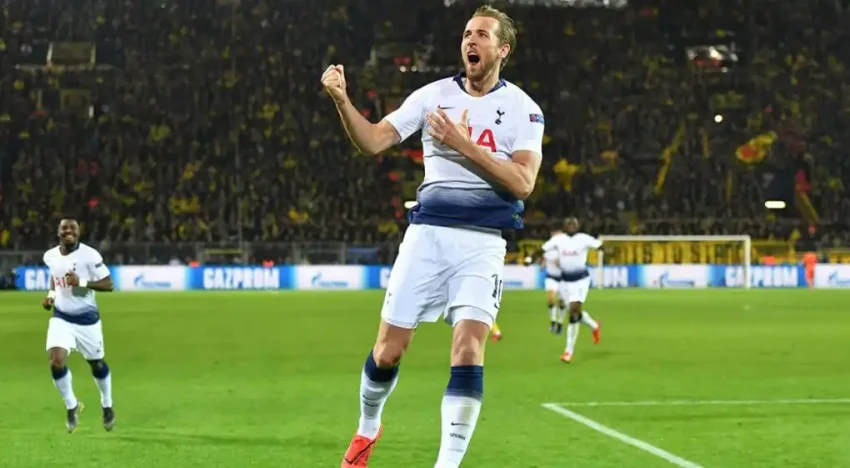 Champions League Correct Score Odds
Correct score odds are most readily available on William Hill and BET365. With even the most common permutations usually paying out at a rate of 5/1 or higher, these can be very lucrative bets.
Champions League Goal Line Odds
Barcelona is favoured on the goal line by 0.5 goals in the 1st leg which is essentially the same as a money line wager, but this won't always be the case in the Champions League.
Suppose Team A is favoured over Team B by -1.5 goals. This means that to win that bet Team A must win by 2 goals or more so that if you subtracted -1.5 goals from the final score, they would still win. Team B would subsequently be an underdog by +1.5 which means in order to win on the goal line they would have to win, draw or lose by only 1 goal so that if you added +1.5 to their final score, they would still win
Champions League Double Chance odds
Every UEFA soccer game, whether it be in the Champions League or Europa League, will have 1 of 3 results – win, loss, or draw. Double chances offer you the options to select 2 of 3 outcomes (66%) for a higher price and a lot less value. Fortunately, most popular sites also offer you the option to parlay these bets to try and increase your value by risking multiple outcomes.
Champions League Asian Handicap
Asian Handicap lines offer odds in 0.25 and 0.75 increments. It may seem tricky but in actuality is very simple. If a line reads any increment of .25 you split the odds between the next lowest whole number including zero and 0.5 of that number. With .75 you split the odds between 0.5 of that number and the next highest whole number.
Example: Team A is favoured by -0.25 goals. Half of your wager will be placed on 0 and the other half will be placed on -0.5. Commonly this line will even be listed as 0,0.5.
Another Example: the over/ under for a soccer game is 2.75. Half of your bet will be placed on 2.5 and the other half on 3.
This can also be listed as 2.5 or 3. When you bet these lines and win your wager, you win your entire bet. However, when you lose by 0.25 with these lines you only lose half your money as half your money was placed on the line that pushed. Over the long haul, if you stay disciplined with Asian lines, you can be slightly more profitable.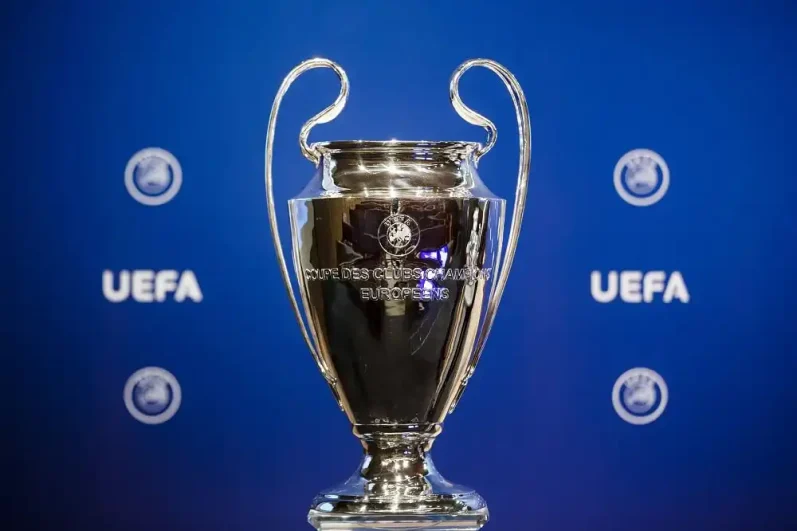 Champions League Draw no Bet Odds
This eliminates the draw and transforms the 3-way money line into a simple win-loss proposition. A draw results in a push/ cancelled wager.
Champions League Both Team to Score Odds
Most sites offer this. It is a simple yes/no proposition.
Champions League Live Betting
Most popular betting sites offer this as well. They come in very handy when you can clearly see one team has an edge over the other based on the play thus far. Betting on a game before it starts is a specific craft that involves reliance on the previous form.
Live betting is a craft that of exploiting what you observe in the immediate present.
For example, If Tottenham were to receive a red card against Ajax in one of their 2 legs, perhaps you may take the opportunity to seek out a live in-game wager that provides you good value on Ajax.
How does the Champions League work
After the preliminary stages, 32 teams, from across all the European domestic leagues, qualify for the competition based on their previous season's performance in their respective country. Preliminary qualifiers, or playoffs, start taking place in late June to determine the final few spots. Once the 32 teams are determined there is a draw to a lot of the 32 teams into 8 groups of 4.
Those groups of 4 play six round-robin matches, 3 home 3 away, between September-December. The top two teams from each group qualify for the knockout stages.
In the knockout stages of a UEFA competition, teams play a home and away leg with the winner on aggregate score after the two matches advancing. After 2 legs if the scores are level, the winner will be determined by who has more AWAY GOALS. Should away goal be level, 30 minutes of extra time will be played followed by a penalty shootout if necessary.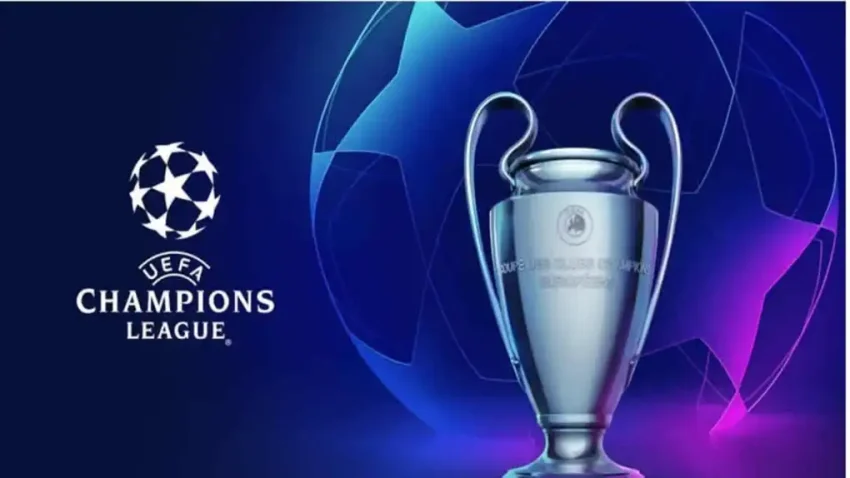 The 16 teams that advance to the knockout stages are placed in another draw to determine the eight 2-leg matchups. Once the 8 advancing teams have been determined, a quarterfinal and semifinal draw is held to determine the remaining bracket. This takes place from February to May.
The final is held after the end of the European domestic seasons towards the end of May, or early June.
How much money does the UEFA Champions League make?
This past season UEFA distributed over $2 Billion USD to the 32 teams that qualified. This is a huge incentive for teams to perform well and earn a place in the competition every year.
The Winners of their respective domestic leagues and the Europa League cup competition automatically earn spots in the next season's competition.
So, you might want to have a look at the Europa League odds.
Who are the all-time Champions League champions?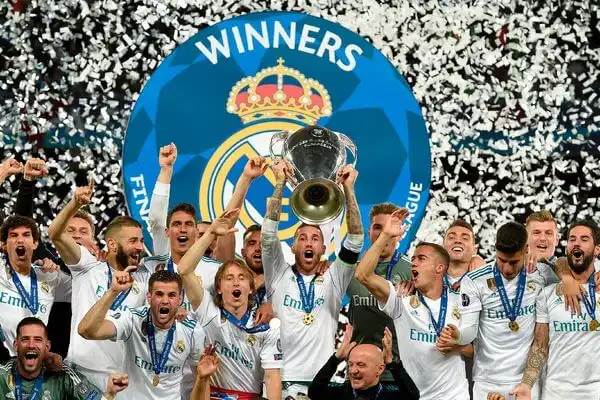 Real Madrid with 13 Champions League victories is head and shoulders above the rest.
| The Champions | |
| --- | --- |
| Real Madrid | 13 |
| AC Milan | 7 |
| Bayern Munich | 6 |
| Liverpool | 5 |
| Barcelona | 5 |
| Ajax | 4 |
| Inter Milan | 3 |
| Manchester United | 3 |
| Juventus | 2 |
| Benfica | 2 |
| Porto | 2 |
| Nottingham Forest | 2 |
| Chelsea | 2 |
| Celtic | 1 |
| Aston Villa | 1 |
| Borussia Dortmund | 1 |
| PSV | 1 |
| Steaua Bucharest | 1 |
| Red Star Belgrade | 1 |
| Marseille | 1 |
| Feyenoord | 1 |
| Hamburger | 1 |