The English Premier League is the world's most popular soccer league and is broadcast in almost every country on Earth. You'll find all the best Premier League Odds right here.
The odds to win the Premier League and to make the top 4 in the Premier League are available and are subject to change. So, keep checking back with this page for the latest information. The odds were last updated on May 23, 2022:
The next match will be displayed here once announced.
"Bet365 odds are subject to change"
Premier League Season 2021/22 Preview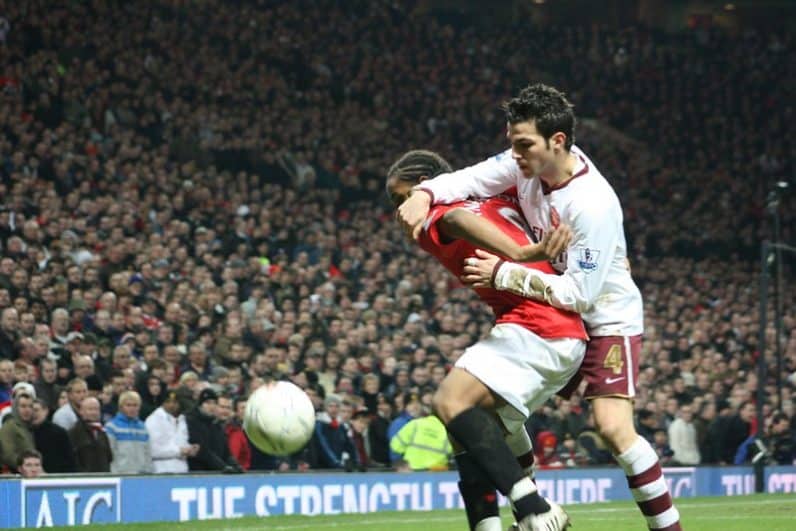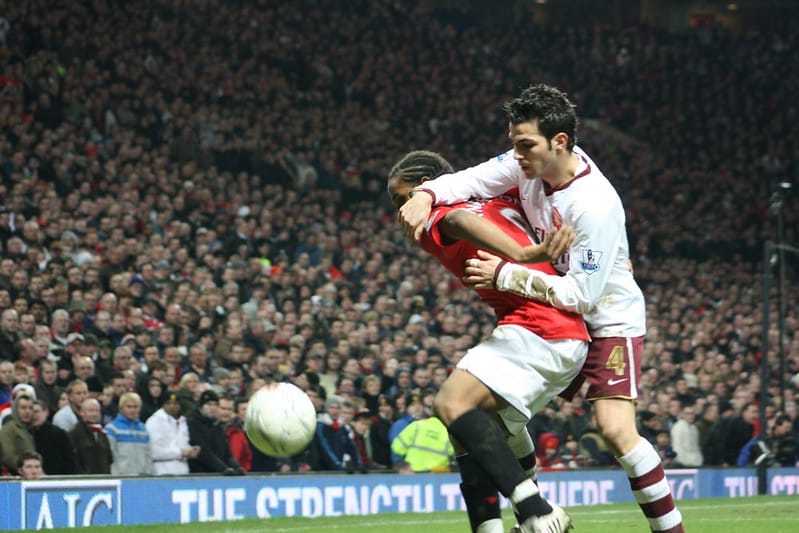 After what feels like the shortest off-season in history, considering that four English teams were involved in the latter stages of the Champions League and Europa League, we're back for the 2021/22 Premier League season!
Manchester City will be aiming for everything again this season. They won last season and reached the Champions League final
Liverpool will be their main rivals in the title race and will hope to build on their incredible title-winning season from last year and their 2018/19 season and Champions League title.
Manchester United has been excellent in the transfer market so far this year, with the return of Cristiano Ronaldo anything can happen.
Chelsea brought in Romelu Lukaku and will look to build on their Champions League-winning season. It's going to be a very interesting season for Tuchel's men.
Tottenham has been relatively quiet with transfers and under new manager Nuno, it's quite difficult to predict how the season will unfold.
Europa League contenders Arsenal and Wolves are expected to round out the top six as per usual.
Here are our fearless preseason predictions for 2021/22:
Champion: Manchester City (2.25).
Top Four: Liverpool (1.22), Manchester United (1.28), Chelsea (1.20).
Top Six: Tottenham (1.80), Wolves (11.00).
To Be Relegated: Norwich (1.91), Brentford (2.00) and Crystal Palace (2.75).
Player of the Season: Kevin de Bruyne (Manchester City) (5.00).
Golden Boot: Harry Kane (Tottenham) (4.50).
The safest bet is Manchester City to be champions in 2021/2022. As good as Liverpool are, and as well as Manchester United has recruited, City is just too good and their odds show it.
Visit our free soccer picks for predictions on other soccer competitions.
Odds to Finish in the Top 4
Another riveting market available o bettors playing on the Premier League is the race for Top 4 and those Champions League spots. While many teams look in with a chance only four can make it! The odds were last updated on March 7, 2022:
Odds to finish in the Top 6
The Top 6 represents the positions outside of the Champions League spots (1-4) and gives value to the positions 5-6, as teams finishing in those spots will enter qualification for the Europa League the following season. The odds were last updated on March 7, 2022:
How to make money with EPL Odds?
The English Premier League is enormously popular, so naturally, there are dozens of websites that you can choose from to place a wager.
Each site is slightly different from the rest, and some will be more suitable for your needs than others. So, how do you pick?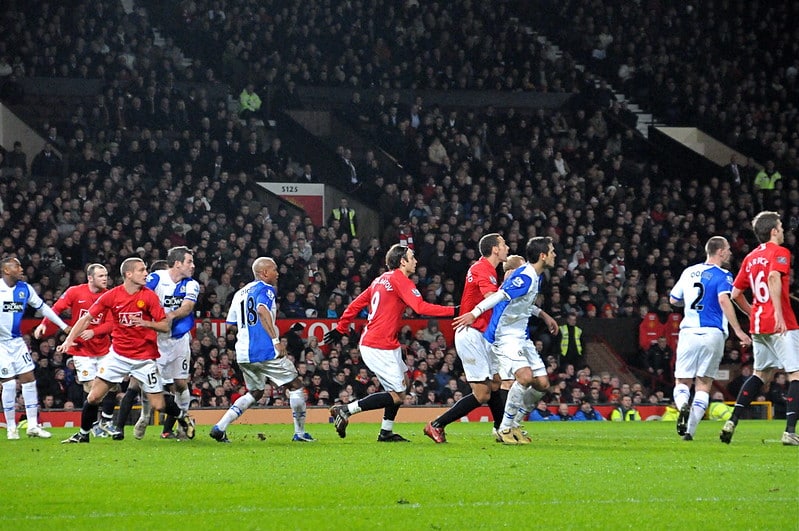 The key to making money with EPL Odds is to consider what you really want in a betting website.
If you're solely after the best welcome bonus or the best special promotions, then you should take a look to see which sites are best in that category.
If you want to find the best English Premier League odds, shop around – check out our guide to the best Canadian betting sites and make a choice based on the markets available. And speaking of markets, each site will feature EPL betting options.
Additionally, certain betting companies may appeal to you based on simple desktop or mobile app layout – ease of betting is a huge point to consider when choosing your ideal sportsbook, and the best way to ensure you can place bets on English Premier League matches or find the best soccer odds quickly and securely.
You will find a great range of sports betting odds right here, making CSB the best place to start.
How to find the best welcome bonus for Premier League odds?
The first thing you will see when you arrive at an online sports betting site is their welcome bonus.
All betting companies want you to deposit money on their page, and the most common way of doing that is to match whatever you deposit (let's say $50) with a bonus bet of equal or greater value.
There are restrictions, and welcome bonus bets don't always translate to instant cash. You will often need to turnover your welcome bonus by using it to bet (also known as wager) several times before you can withdraw.
Plus, you won't be able to pick any bet – usually, the odds will need to be over a certain value (say 1.50).
Also, the general rule is that you will need to deposit money before you can get your bonus, so you still need to invest.
The good news is that you should be able to use welcome bonuses to bet on most English Premier League wagers, and if you win, you can simply apply those winnings to your next bet. You can find odds for Premier League teams right here.
Don't forget that you can collect these bonuses from all of our partner betting sites – for more information, check out our bonuses page.
What's The Best Mobile Experience for EPL Odds?
The development of mobile wagering has been huge for the sports betting industry.
Betting in-play (or live) is now easier than ever and can be done wherever you are, even if you're nowhere near a desktop computer.
It's important to consider that the mobile betting experience can be quite different from what you would see on a desktop, so you may want to think before you bet.
First, make sure your sportsbook has an app – there's nothing worse than betting on a small mobile screen using a site that is meant for a regular computer.
Betting apps are very user-friendly and have been set up to make fast, effective wagers. Almost all of our betting partners have mobile apps, and there are hardly any sites limited to just desktop or just mobile, so you can really take your pick.
Check out our extensive list of mobile betting apps, and download a partner betting app today.
Which Sportsbook has the highest Premier League betting odds?
Canada Sports Betting is the best place for English Premier League odds, as you'll find dozens of partners with great odds available. With so many options, you will need to compare the odds at each betting website before placing a wager to ensure that you are getting the best value for money.
We make comparing the different sports betting sites easy. You can check today's premier league odds right here by using our odds list – this shows odds from a select few of our partners side by side so you can get a basic understanding of the likely odds available.
If you want to go even further, you can open up all of our partner sportsbooks and compare each page individually to try and find a bargain bet.
We can't stress enough how important it is to research your bet, and that starts with finding the best EPL odds. It doesn't matter if you're looking at pre-match odds, futures markets, title odds or live-betting odds – CSB has it all covered.
As a general rule, you can't really go wrong with our partners, but the highest odds for English Premier League matches can often be found at 10bet. Check them out today.
Which Sportsbook has the most current EPL odds?
All sports betting websites will have odds available for the entire year with very comparable rates and odds.
They are all telling you that their site is the best, so how can you tell which site has the most current English Premier League odds?
You can start by comparing sites individually, although we have some tips for the best sportsbooks, depending on your needs.
Sports Interaction is one of the most frequently updated sites when it comes to Premier League betting odds. If you check this site, you will normally be getting the most current and up to date odds available.
You'll also find some great proposition bets available at a range of our partner sites. 10bet is perhaps the best option for props betting.
Betway is great for futures betting, and there is an extensive range available.
Our partner sites have been selected for a good reason, and you'll also find plenty more soccer odds available across our choice of sports betting companies. As well as the EPL, you can discover Champions League odds and Europa League odds right here.
If you want to bet on upcoming matches, you can find tonight's Premier League matches here. Remember that Champions League odds and Europa League odds are already available.
Every season, the teams that finish in the last three places in the standings are relegated to the English Football Championship – the second tier of English soccer.
It's a substantial financial loss to suffer relegation, and some teams will also see a loss of fans and star players if they drop from the Premier League.
Cardiff City joined Huddersfield Town and Fulham in being relegated from the 2018/19 Premier League – they joined the 2019/20 Championship.
While it's grim for these clubs, teams like Brighton, Southampton and Burnley (pictured below) can celebrate knowing that they will live to fight another day in the Premier League.
In terms of betting, there is a huge market here – odds for relegation can be found for each team, and you never really know who's going down until the last weeks of the season.
Quite often, the teams who have been recently promoted will drop right back down again (look at Fulham in 2018/19) while other teams will establish themselves and stay for many years (Wolves and Watford are great examples).
It's never easy to pick, which means the odds are quite generous for most of the season.
For 2019/20, this market will return. Norwich City and Sheffield United are two of the promoted teams to join the Premier League, and they will be among the top candidates to go straight back down.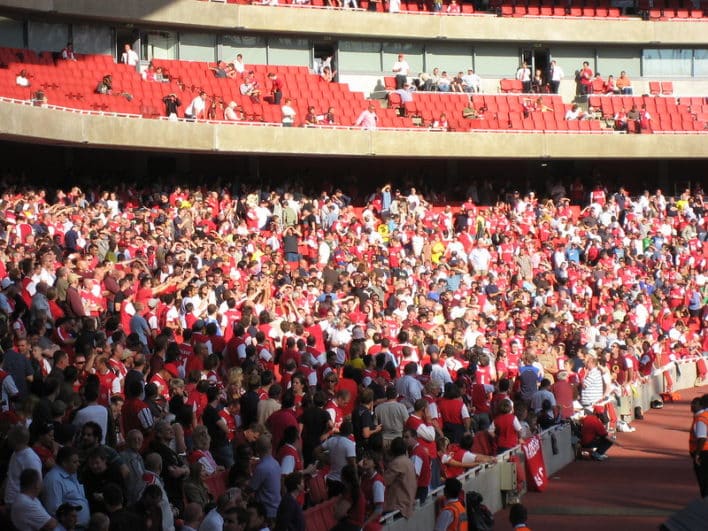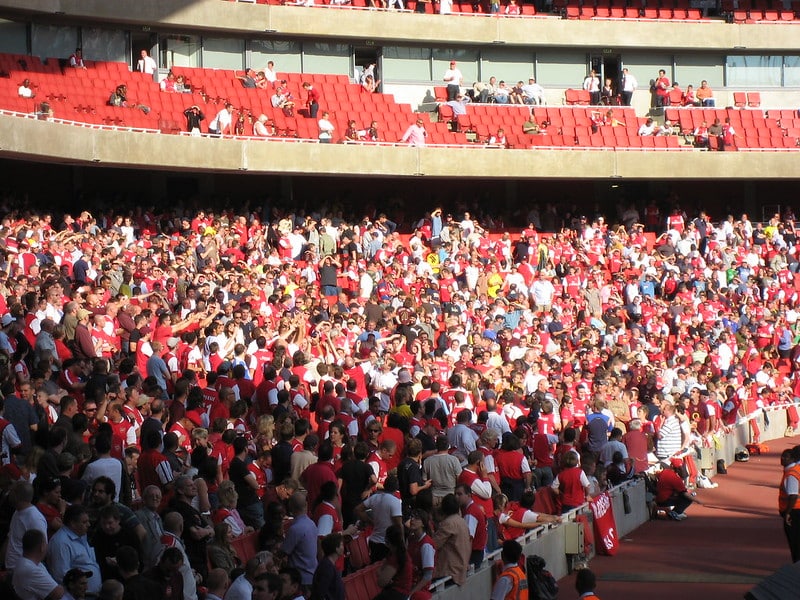 Odds to Stay Up
While tragedy follows the teams that go down, the ability to survive in the Premier League is relished by some clubs.
Burnley was at 200 odds to stay up early on in the season after a poor start, and they were close to the edge for the whole campaign. Yet with just weeks remaining, they secured safety.
This market is particularly valuable if you can pick a team that's bottom of the table. At Christmas in 2014, Leicester City was bottom of the league, yet somehow they managed to turn it all around and stay in the top flight.
You would have got odds around 1000 for them to stay up at that stage.
Odds for Promotion
The odds for promotion market is all about the teams that will most likely advance from the Championship into next season's Premier League.
This market is slightly different – the top two teams at the end of the regular season automatically gain promotion, while teams 3-6 playoff for one final spot.
Click here for further reading on the English Championship odds.
There are plenty of other Premier League markets available, as per the below: What are the other types of Premier League Odds?
Premier League Outright Odds
This market is all about the title winner and can be taken at any time throughout the season. The 2018/19 favourite was Manchester City (-200) while Liverpool was at +400.
Premier League Moneyline odds
This is your most common bet – simply pick the team you think is going to win the game. You'll always see better odds for favourites in soccer matches because there is also the chance of a tied game – Find out more here.
Premier League Over-Under Odds
The line for this market is usually set at 2.5 goals, although there's always the option to pick your own line. Simply choose whether the total number of goals will be more or less than the number quoted.
Premier League Correct Score Odds
Picking the score is tough, but well worth the effort if you can get it right. Typically a 1-0 victory to the favourite team will be the lowest-priced betting option, and that will normally get you in excess of +600, so it's a great market to make a lot of cash in a hurry.
Premier League Odd-Even Odds
If you're more of a roulette gamer, the odds and evens market lets you choose a straight-up 50-50 bet on whether there will be an odd or even number of goals in a particular fixture.
Premier League Double Chance odds
The double chance is a great way to hedge your bets, and also a decent idea if you're looking at parlay betting simply because the return isn't as good as an outright moneyline wager. Essentially, you can pick your team AND the draw to cover two of the three possible results.
Premier League Asian Handicap
Asian Handicap betting is hugely popular in soccer betting, mainly because there are few conceivable outcomes in your average match. Betting on a team with a handicap of -1.5 means that you will need them to win by two clear goals or more to take home the cash – and of course, you'll be rewarded with generous odds if you're on a winner here.
Premier League Draw no Bet Odds
If three outcomes aren't for you, all sportsbooks will offer a Draw No Bet line, which essentially eliminates the draw from the equation. The odds you'll see will be lower, although a drawn match will result in a refunded bet, so it's a smart choice in a game where there's not likely to be much between the teams.
Premier League Both Team to Score Odds
It seems reasonably likely that both teams will score in a match, although the chances of it happening are around the 65% mark. For that reason, the 'yes' option is usually the favourite, but when betting on a team with a good defensive record, you may be better off selecting 'no.' Research is key to this market.
Premier League Live Betting
Live betting is huge nowadays and is a much more engaging form of sports betting. By taking note of the pre-match odds, lines and margins, you can really take advantage of the live betting options available. Many sportsbooks will also let you cash-out on a bet, which is huge in a league that sees late goals in so many games.
Let's say you've put $100 down at +500 for Leicester City to upset Arsenal. Let's also imagine that Leicester is 1-0 up with 10 minutes to go.
There's still a good chance Arsenal will be able to get a goal, and ruining your bet in the process. You may be able to cash out at this point at decent odds, perhaps around +350. You only have one choice at this point – will you settle for a decent win, or will you risk it all? That's entirely up to you.
Now that you've learned everything about Premier League betting, it is now time to place your wager in your favourite sportsbook.
How does the Premier League season work
The English Premier League is made up of 20 teams who each play each other once at home and away during a 38 match season. There are no playoffs – although the final position of each team determines whether or not they will play in lucrative European competitions in the following season.
The top four teams gain automatic qualification to the UEFA Champions League, while 5th and 6th place have a shot at the Europa League.
The three teams that finish at the bottom of the pack will be relegated to the English Championship, a league that features the next-best 24 teams in English soccer.
European competitions
European soccer is the ultimate challenge and features the best teams from the top nations in Europe, such as Real Madrid, Barcelona, Juventus, Bayern Munich and Paris Saint-Germain. These clubs feature some huge names – Sergio Ramos, Lionel Messi, Cristiano Ronaldo, Robert Lewandowski and Neymar are just a small sample.
The UEFA Champions League is the top European club tournament, while the Europa League features a wider variety of teams from a larger selection of European countries. Both are prestigious and have a long and illustrious history. The winners of both will gain automatic qualification to the following season's Champions League, while they will also play-off for the UEFA Super Cup.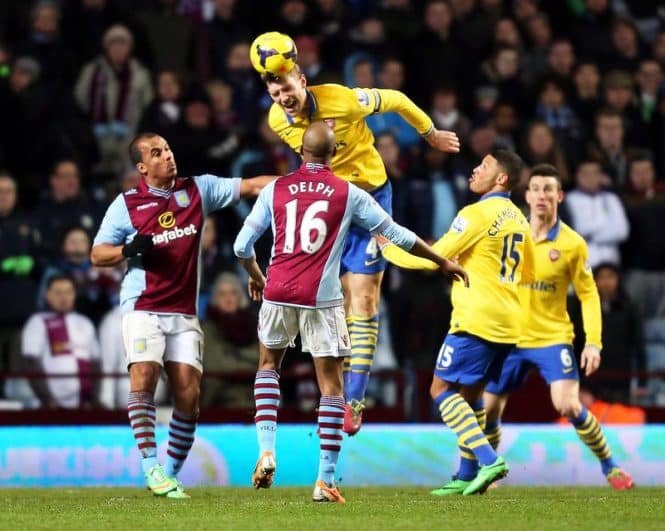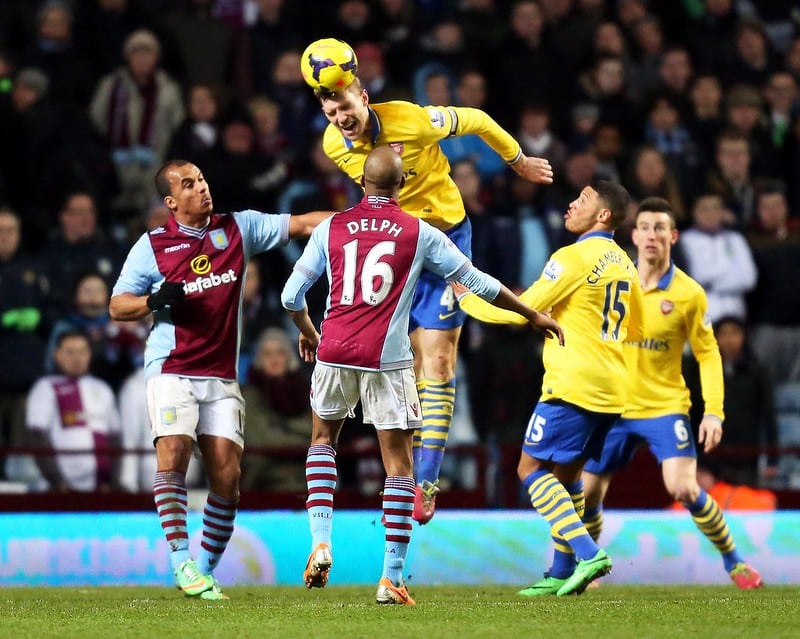 FA Cup
The FA Cup is the oldest soccer competition in the world and is open to entrants by any English soccer team, regardless of the league that they play in. The event is a knockout tournament, and higher-level teams will enter at the latter stages of the tournament to ensure the Premier League giants aren't involved too early on.
The competition has produced some amazing moments throughout history, and while the Premier League title is often shared by a select few elite clubs, the FA Cup is a competition that any team can win.
League Cup
Similar to the FA Cup, the League Cup is also a knockout tournament, although it only includes teams from England's four main leagues – the Premier League, Championship, League 1 and League 2.
FA Community Shield
The FA Community Shield is the traditional season-opener and features the winner of the previous season's FA Cup and Premier League titles.
All-Time Premier League Champions
The Premier League was established in the 1992-93 season, although the English soccer first division has been contested since the late 1800s.
Manchester United is the most successful team in both the history of English soccer, winning 20 titles in total, and a whopping 13 since the Premier League era began.
Liverpool has won the top division 18 times, although the Reds are yet to win since before the Premier League era starting.
Leicester surprisingly won the 2015/16 edition (picture).
The top teams are listed below:
Manchester United – 20 titles
Liverpool – 19 titles
Arsenal – 13 titles
Everton – 9 titles
Aston Villa – 7 titles
Sunderland – 6 titles
Chelsea – 6 titles
Manchester City – 5 titles
In the Premier League era, there have only been six different winners. They are as follows:
Manchester United (13)
Chelsea (5)
Arsenal (3)
Manchester City (3)
Leicester City (1)
Blackburn Rovers (1)