For the best MLS odds, and all other MLS betting resources like LIVE MLS betting odds and picks for all major tournaments, stick with Canada Sports Betting.
The next match will be displayed here once announced.
MLS League & MLS Cup 2022
Major League Soccer will be back in 2022, with established teams Inter Miami CF and Nashville SC making a great impact in their first season in the MLS. The format for the season is yet to be released, but we'll put the full schedule here as soon as it appears.
The odds are now available for the 2022 MLS Cup are now available and are subject to change. The odds were last updated on May 23, 2022:
With the first games almost upon us, who will be crowned the 2022 MLS Champions?
To stay in the know, on International football competitions from around the globe, visit our Soccer epicentre. Any MLS championship odds we display are from top-rated Soccer betting sportsbooks and they're updated daily.
MLS Odds
You can bet on Major League Soccer odds (MLS) every day of the year, literally. Our partners, who provide the best sports betting odds, will have MLS odds posted throughout the year and even during the offseason.
MLS Vegas odds (the same as MLS betting odds) open as early as minutes after the MLS Cup Finals.
Yes, you read that right. Right after the new MLS team has lifted the MLS Championship trophy, Vegas is already busy calculating the odds for next season.
These odds are known as futures bets, which is a type of props bet.
The most common futures bet and the first one opened is which team wins the MLS Cup. Because it is super early in the year, the odds will be based on how the teams performed with the season that just finished.
If you're Nostradamus or you know something oddsmakers don't, you could find teams at a great price.
But note that because of unforeseen changes (like a player leaving, a big trade, a coach being fired etc.), the odds for the team will drastically change.
There are some exceptions when your bet is refunded. Other futures bets and props bets can revolve around players, leagues, tournaments etc.
Futures are very advanced pre-match odds like the regular types of bets: the moneyline (straight-up bet), the spread (handicaps-based), and over/unders (team totals), and the MLS outright odds (bet which team will win a mini-tournament or event).
In contrast, live betting takes place during a match.
You will need to stay constantly updated with the MLS if you want to stand a chance at cracking the best betting lines.
Thankfully, the best Canadian sportsbooks are available here with us. Check back and check often as we update you on all things MLS and soccer.
How to bet and win with MLS Odds?
You need a good betting strategy, deep knowledge of the MLS odds, and the best sportsbooks – specifically the best ones in Canada. How do you find the best sportsbook?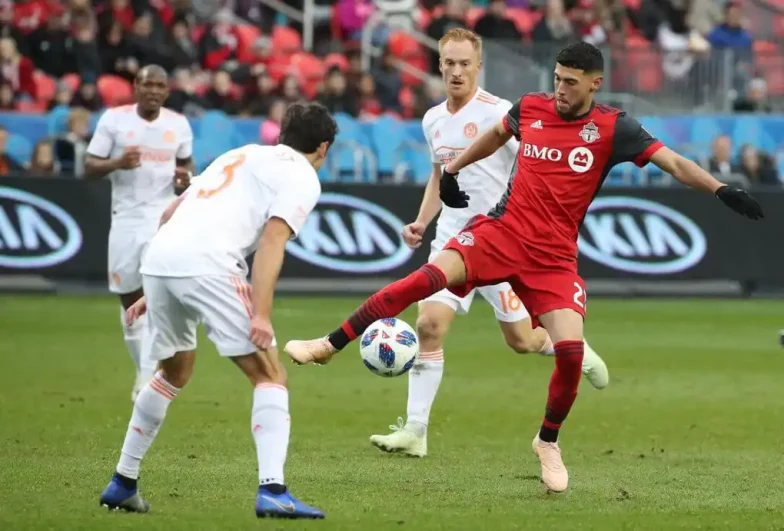 Finding the best sportsbook is a matter of one that suits your betting style.
The first thing is the welcome bonus. This is how sportsbooks entice you to sign up with them. Most books will offer you free bets equivalent to your deposit (of up to a maximum account).
Other books also have special promotions (just like a sale on your favourite shopping site).
Next, you will need to find who has the best MLS odds markets.
This means that these books will offer you the most betting selections for the MLS – futures bets, MLS outright odds, variations of the moneyline, spread etc. Books like Sports Interaction (SIA) and Bet365 are heavyweights in the arena of MLS betting. They usually offer plenty of markets.
Next, compare the betting odds. Some sites like Bet365 offer great MLS betting lines compared to the competition. And last but not least, check how these books look on mobile – their mobile betting sites or apps.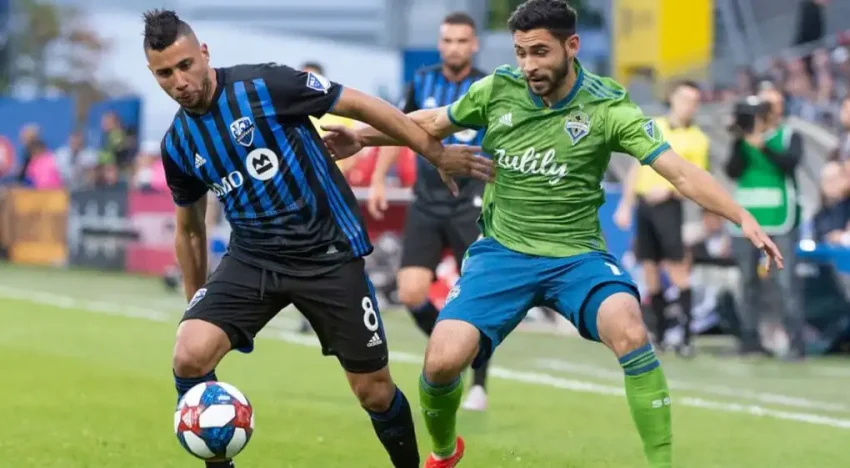 How to find the best welcome bonus for MLS Odds?
A welcome bonus is a signup bonus – when you are rewarded free cash upon signing up and/or making a deposit.
There are two types: one that requires for you to deposit cash and one that doesn't. The first one is more common although some books are starting to offer a signup bonus with no deposit needed. Read the terms and conditions to see how you qualify.
Some restrictions apply in the terms and conditions. Sometimes they are only available based on where you live. And not all welcome bonuses can be used to make bets on the MLS. They will explicitly mention what types of sports you can use your bonuses on (like esports or baseball).
If you win a free bet, you are rewarded with cash or free bets equivalent of the one you just won. In any case, you will be making bets without reducing your bankroll.
You do not need to wager (when you stake your own cash for a bet). Consider this a trial.
You can collect bonuses from all of our partners – we've outlined extensive online betting deposit bonuses here for you to consider.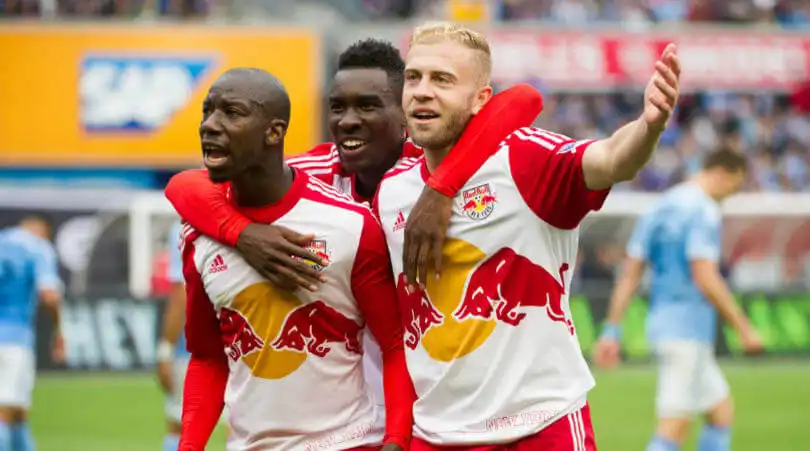 Which Bookie has the highest Major League Soccer Odds?
Canada Sports Betting has dozens of partners and all of them offer Major League Soccer odds.
It's up to you to pick among the brunt of them, and it can be a tough task except we did some of the work for you with our odds widget.
This widget shows you the odds from some of the most popular sportsbooks.
Alternatively, PowerPlay also offers great MLS betting odds. As a new sportsbook that just began in 2018, PowerPlay offers a generous signup bonus and has extensive soccer betting odds and markets including the MLS.
Other than Power Play, Canada-focused books like Sports Interaction (SIA) offer a great selection of MLS odds including the Canadian teams: Toronto FC, Vancouver Whitecaps, and Montreal Impact. The Canada Cup is also covered in full.
Other MLS Teams Odds are covered by them and other books. UK books like Bet365 and William Hill naturally offer great soccer markets even if the MLS is an American league.
As we recommended, sign up for two or more sportsbooks then keep tabs on them. The books' odds change depending on the market. Some market leaders set the lines and the rest follow. But some books don't get as much action and could be later on updating their odds.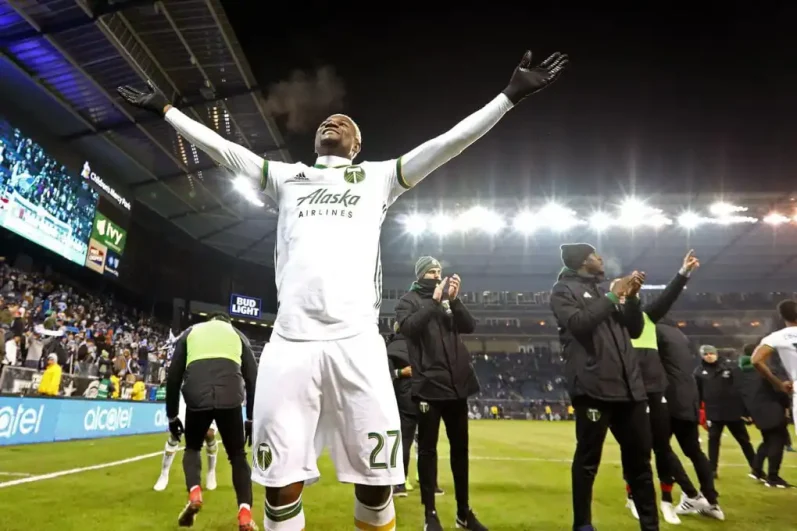 Which Sportsbook has the most current MLS Odds?
As we mentioned, open multiple tabs with different sportsbooks and keep tabs on them. If you're at home and have multiple displays, this is even better. This lets you to see which books offer the best odds and have the most current MLS odds.
Pre-match odds like the moneyline and outright bets are opened first followed by the spread then totals. Live betting is also opened, but won't be available until the game is played (for obvious reasons).
Read more about Leovegas in our dedicated page.
These books are also two of the most generous with futures bets. These types of bets are for predicting results in a broad time frame like predicting the next MLS Cup Champion or the MLS team to have the best regular season record (Supporters Shield winner).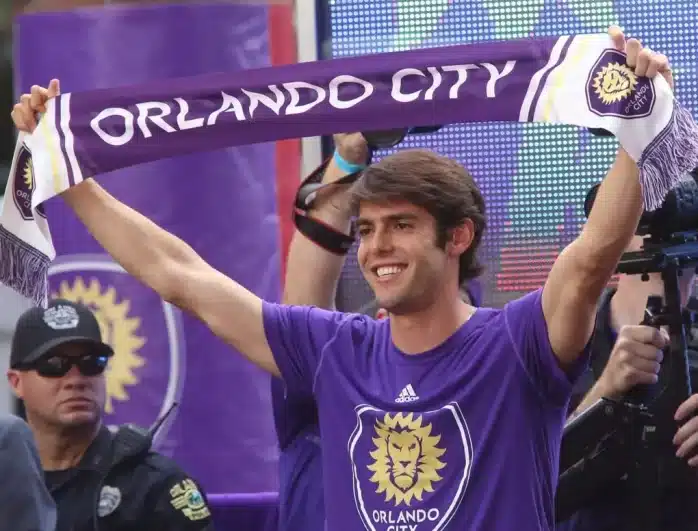 Many of our partner sportsbooks offer a wide selection of bets including props.
These bets are exotic types that can be specific, perfect for the hardcore MLS soccer fan, like "first player to score" or "first corner kick". These types of bets range from specific times of the match to a specific player or a specific result.
The MLS Playoffs expand on the markets due to their significance and popularity among fans. Sportsbooks will all offer more props bets and at an earlier time. Expect there to be heavier betting action, which is why you should hit betting lines as often and as quickly as you can.
You can find today's matches using these sportsbooks. Leo Vegas is one of the industry leaders in live betting and their mobile platforms are some of the best.
As an innovative book from the modern sportsbook era, Leo Vegas also offers valuable player rewards and promos. They are a premier bookmaker to have for MLS betting odds and live betting.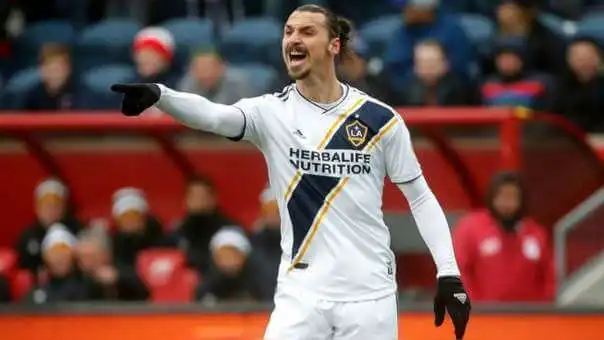 Can I bet on MLS Odds with mobile?
You can not only bet on MLS odds with mobile, but in some cases, this is the preferred way to bet. Specially when you are watching LIVE the MLS Cup laction ooking for the best MLS Cup odds.
Both the desktop and mobile experiences are very different. But with the smartphones of today, mobile betting is arguably even better than desktop. And chances are, you will have more access to smartphone than your desktop.
The key difference with the mobile betting experience is to distinguish between mobile betting sites and mobile betting apps.
Mobile betting sites are more accessible since they are always available and are compatible in all devices.
They are more easily found, updated more often (because they are easier to update), and have a broader reach.
Since mobile sites are also cheaper to maintain, they are supported more. And they are also easier to share among your friends, which is key if you want to use the referral bonus offered by our partners.
Mobile betting apps may be more costly to produce, but they have one critical thing you will need: interactivity.
Apps can be tailored and personalized to suit your betting style. These apps can also use push notifications, which will ping you whenever an update happens. This is invaluable for live betting or staying on top of betting. Also, apps can be available offline.
If apps are available, download them. Otherwise, this is why having more than one book is useful. Access both sites and apps on your phone.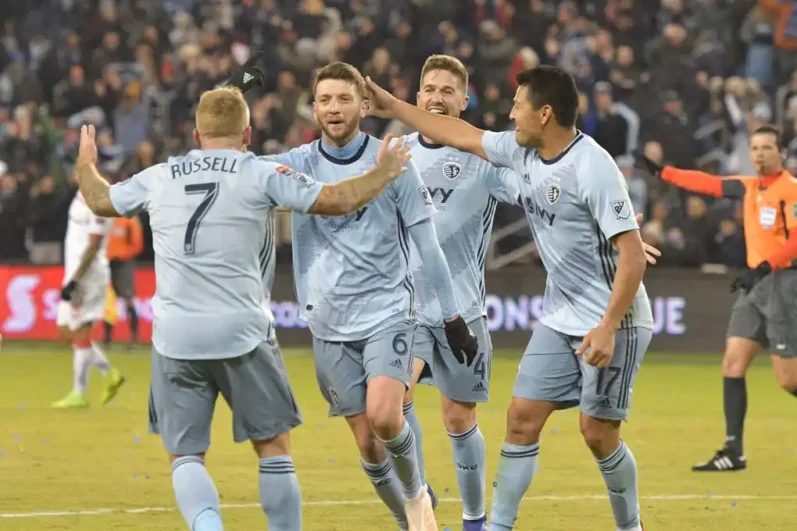 Free MLS Picks & Betting tips
You research before you make an MLS bet and we've compiled a Free Picks section to save you time. We still advise you to read through pages of information (and watch videos) to get the most of your research, but if our free picks do all of that in a brief form.
We offer Free Picks for every MLS aspect – from the preseason to the regular season to every MLS round in the MLS Cup Playoffs.
We also highlight good bets during the World Cup, Champions League, and Copa America and every local tournament that applies to the MLS and its players.
Find the best soccer bets for today and take advantage of the best MLS betting odds.
MLS Betting FAQs
Is MLS betting profitable?
A bet's profitability isn't down to the league the bettor is wagering on, whether it's the MLS, NBA, NFL, or any other sports betting market, it's down to the individual. If the bettor has a knowledge of the market they're wagering on, they're much more likely to make successful bets.
Which is the best sportsbook for MLS betting?
We provide a complete list of the top sportsbooks available to Canadian players, but that list isn't catered to one particular bettor. Our readers must decide which sportsbook suits them best and what features they prefer when wagering, then this will be the "best" provider for them.
Is MLS Betting legal?
As legal as any other online betting market found at any of the top-tier providers we offer to customers. Not only do customers get the opportunity to wager legally, but they can do so from a range of the best sportsbooks around. It's worth noting, bettors should always check the legality of online betting in the area they reside.
What is the best team to back in the MLS?
The MLS is still a very new league in relative terms, as such, bettors should do their research and try to find the most in-form team. This will likely be the team to back for futures and moneylines in games.
Does MLS betting offer a range of markets?
Absolutely! The MLS offers a great range of markets for bettors to enjoy, ranging from moneylines to parlays. Bettors can enjoy a full range of betting options when wagering on American soccer!