CPL prices are now being posted and the perfect place to get your free soccer picks and sportsbook recommendations are here at Canada Sports Betting. We update Canuck youth-driven Canadian Premier League wagering lines regularly.
Stick with Canada Sports Betting as we have the full coverage of the CPL third season in 2022! The odds are unavailable for the CPL and the table was last updated on June 16, 2022:
One sportsbook stands out above the rest when it comes to CPL betting markets and that's ComeOn! Check out the latest odds available for CPL today.
THE CANADIAN PREMIER LEAGUE IS HERE!
Have no doubt that the Canadian Premier League will soon become a household name. Their first season kicked off on April 27, 2019. But now in its third season, the CPL is sharing the soccer market share with the MLS and USL. With branding that symbolizes the beauty of the Canadian cultural mosaic and love for the beautiful game of soccer, the CPL is striving to carve out a unique niche.
Canadian Premier League is vying for a spot on the busy North American sports landscape. A mix of young Canadians and experienced veterans should be a recipe for success.
Further backing the fact that this is indeed a Canadian League, a maximum of seven foreigner players are allowed per squad and at least six o eleven starters must be Canadian. Showing their dedication to building the sport through youth, at least three Canadian starters must be under the age of 21. Sounds a lot like a good plan and less about competition with other leagues.
Once Canadian Premier League Odds become available on major sportsbooks and attract the eye of online bettors, they will be just as legitimate as any other establishment. Canada's broadcaster has bought in as CBC Sports has signed on to televise twenty matches. Mediapro is doling out the broadcast rights to exciting CPL action, which opens a possible partnership with beiIN SPORTS. OneSoccer online streaming service will show every league CPL match
Played mostly in cozy venues, only two of the seven CPL stadiums seat over 10,000 fans. The remaining five venues hold less than 8,000 spectators. This will definitely start out as a league for smaller crowds, and hence smaller revenues. Two salary caps, one for players and one for coaches, are in place and the average player salary is estimated to be $40 to $60K per season.
Available CPL Vegas Odds
Bettors have many exciting and profitable ways to bet on "The Beautiful Game". Top online sportsbooks list soccer betting odds, numbering in the 1000's on a daily basis. Here are some of the Canadian Premier League wagering options.
CPL Money Line Odds
In the second-ever CPL match at Spruce Meadows in Calgary, favourite Cavalry FC protected their home turf with a 1-0 win over Valour FC. Calgary fans had their original $163 bet returned and banked $100 on CPL money line wagers. Had the teams played to a Draw, those bettors would have banked a $275 profit. Punters playing underdog Valour FC lost $100 hoping for a $333 bankroll boost. Pre-match CPL straight-up wagering lines are presented like this:
| Home Team | Win | Draw | Win | Away Team |
| --- | --- | --- | --- | --- |
| Cavalry FC | 1.61 | 3.75 | 4.33 | Valour FC |
CPL Against The Spread Odds
Being as soccer is a low scoring sport, CPL against the spread odds are presented with low +/- goal numbers. Favourites receive from -1.0 to +2.5 goals while underdogs are tagged with ATS odds between +1.0 and -2.5 goals. Negative goal numbers pay the highest return on both sides. In our example below, a 2-0 win by home favourite Pacific FC, over visiting York9 FC pups, would pay a sweet $235 return on the -1.0 against the spread line here:
| Pacific FC (FAV) | ATS | ATS | York9 FC (DOG) |
| --- | --- | --- | --- |
| -1.0 | 3.35 | 1.32 | +1.0 |
| 0.0 | 1.65 | 2.30 | 0.0 |
| +0.5 | 1.42 | 2.75 | -0.5 |
| +1.0 | 1.15 | 5.00 | -1.0 |
CPL Goal Total Odds
When placing bets, on CPL goal total odds, there are two burning questions. 1) Are the young players filling the nets? 2) Is a lack of experience forcing teams to be more defence-minded? CPL goal total numbers are often posted in the 2.5 to 3.0 range. On a 2-1 final score, OVER pays $100 on $115 bets while UNDER bettors lose $105 trying to earn a $100 profit on these game total odds:
| OVER | PRICE | UNDER | PRICE |
| --- | --- | --- | --- |
| 2.5 | 1.87 | 2.5 | 1.95 |
CPL Prop and Futures Odds
Once the league is more established, punters can expect a flood of CPL futures and prop odds betting options. Soccer focused bookmakers need a little time to examine the latest True North sports league. Based on what is popular on Major League Soccer betting boards, Canadian 'Cappers will be offered bets like "Anytime Goal Scorer" player props and "Correct Score" team props. Futures odds, for the first-ever CPL Championship, will be posted soon.
What is the Canadian Premier League
First season Canadian Premier League action opens with seven teams, and the intention to grow to double-digit squads over the next couple of years. Of the seven current franchises, five Canadian Provinces are represented. Ontario and Alberta each have two teams, Nova Scotia, Manitoba and British Columbia have single entries. The CPL is a True North coast-to-coast league.
Canadian Premier League vs MLS
In terms of quality of product and overall entertainment value, it is yet to be seen how the CPL will stack up against its most direct competition in Canada, the MLS. With a solid focus on youth, the Canadian Premier League could grow into the fastest game on turf. That would be a drawing card for fans.
We look forward to a CPL team playing a Canadian MLS club in the qualifying rounds of the CONCACAF Champions League. This will be the ultimate measuring stick for how the two leagues compare in terms of overall product.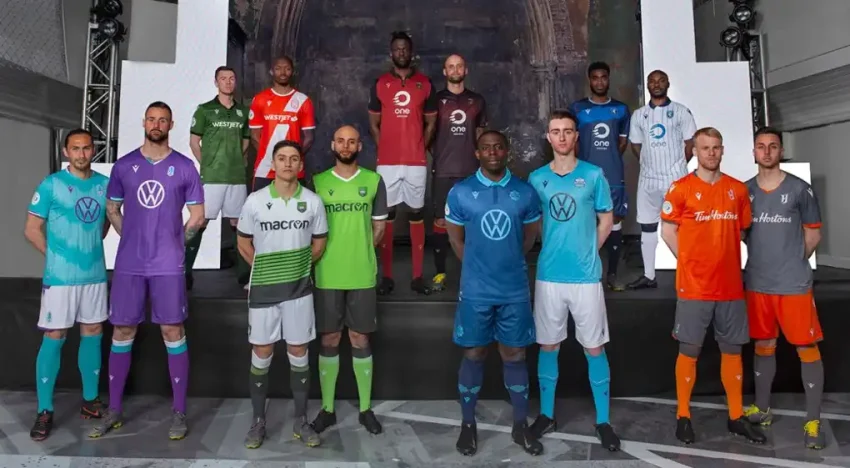 How Does the CPL Season Work
Eight squads will play a total of 28 games, 14 home and 14 away. The first half Spring Season matches began on April 11 and ended on June 26. The second half Fall Season action opened on Canada Day and closes on October 19, 2020.
Best of the Best Compete for the CPL Championship
Unlike many soccer leagues, where a slew of teams advances to the playoffs, just the top two Canadian Premier League squads advance to the Championship stage. We will update the Canadian Premier League standings once the season gets underway.
Here are CPL Fall Season final rankings as of June 11, 2021:
| Fall Season Final Standings | Played | Points |
| --- | --- | --- |
| 1. Cavalry FC (CGY) | 0 | 0 |
| 2. Forge FC (TOR) | 0 | 0 |
| 3. York9 FC (HAM) | 0 | 0 |
| 5. Pacific FC (LNG) | 0 | 0 |
| 4. Valour FC (WPG) | 0 | 0 |
| 6. FC Edmonton (EDM) | 0 | 0 |
| 7. Wanderers FC (HFX) | 0 | 0 |
| 8. Atlético Ottawa (OOT) | 0 | 0 |
| Spring Season Final Standings | Played | Points |
| --- | --- | --- |
| 1. Cavalry FC (CGY)Â | 0 | 0 |
| 2. Forge FC (TOR) | 0 | 0 |
| 3. FC Edmonton (EDM) | 0 | 0 |
| 4. Wanderers FC (HFX) | 0 | 0 |
| 5. Pacific FC (LNG) | 0 | 0 |
| 6. York9 FC (HAM) | 0 | 0 |
| 7. Valour FC (WPG) | 0 | 0 |
| 8. Atlético Ottawa (OTT) | 0 | 0 |
CPL Soccer Teams 2020
The second CPL season features seven Canadian Soccer League teams:
Cavalry FC (Calgary, Alberta)
HFX Wanderers FC (Halifax, Nova Scotia)
Pacific FC (Langford, British Columbia)
Valour FC (Winnipeg, Manitoba)
York9 FC (Toronto, Ontario)
FC Edmonton (Edmonton, Alberta)
Forge FC (Hamilton, Ontario)
Atlético Ottawa (Ottawa, Ontario) – New Team for 2020
Future expansions
Though nothing is official, potential cities for CPL expansion include Moncton, New Brunswick, Regina and Saskatoon, Saskatchewan, Quebec City and Sherbrooke, Quebec, and Mississauga, Ontario. Great Canuck sports fan cities!
Commissioner David Clanachan is on record saying he expects to have 10 teams by the start of the 2021 season.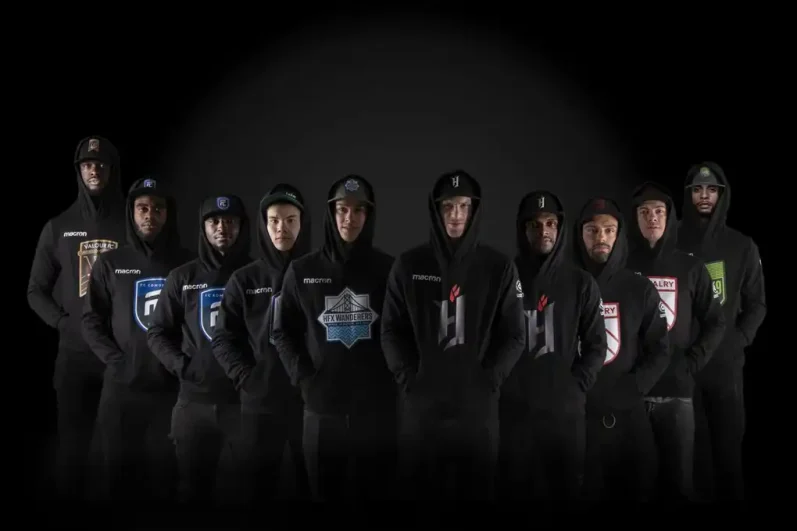 CPL 2020 Schedule
The second CPL season kicks off at 1:00 PM EST on Saturday, April 11, 2020. Reigning CPL Champions Forge FC will take on Cavalry at the Tim Hortons Field.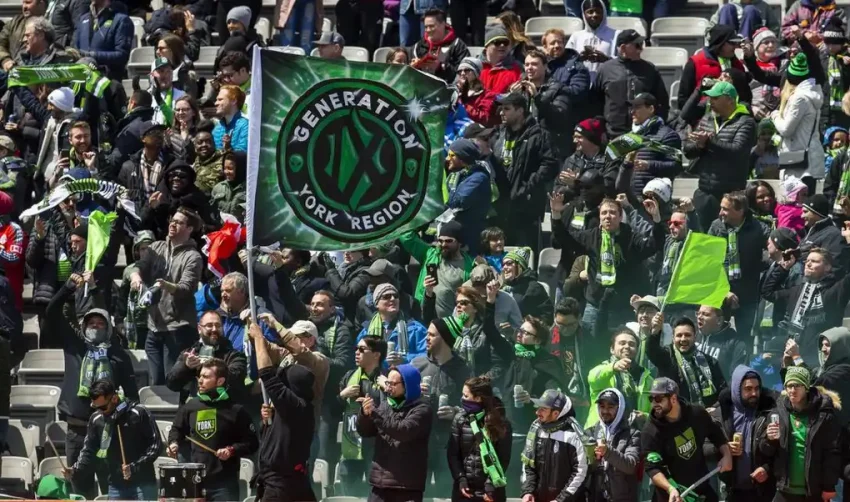 Averaging approximately five matches per week, Canadian Premier League final regular-season matches are in October. With a number of contests in brackets, CPL games will be played throughout the week.
We look forward to covering this season's action in Canada! In the CPL's official website, you will find the complete schedule of the competition.
These online bookmakers post LIVE soccer betting odds every day…