Find the best MLS Cup betting odds and many other MLS betting resources like LIVE betting lines and picks for all major Beautiful Game tournaments here.
Championship Futures Odds – MLS Cup 2022
MLS Cup betting lines for the Championship Final are slated for December 2022. As it stands, the bookmakers are yet to release outright winner's odds, but they are expected to appear soon. Major League Soccer "To Lift The Cup" prices updated May 23, 2022:
Who do you think will win the MLS Cup 2022? Coverage of The Beautiful Game, from leagues around the globe, is available at our Soccer hub. As the MLS winds down – European football is heating up!
Odds to win MLS Cup 2021
As MLS fans wait for the new season to get underway, it's certainly never too early to start thinking about who will end up competing for the 2021 MLS Cup.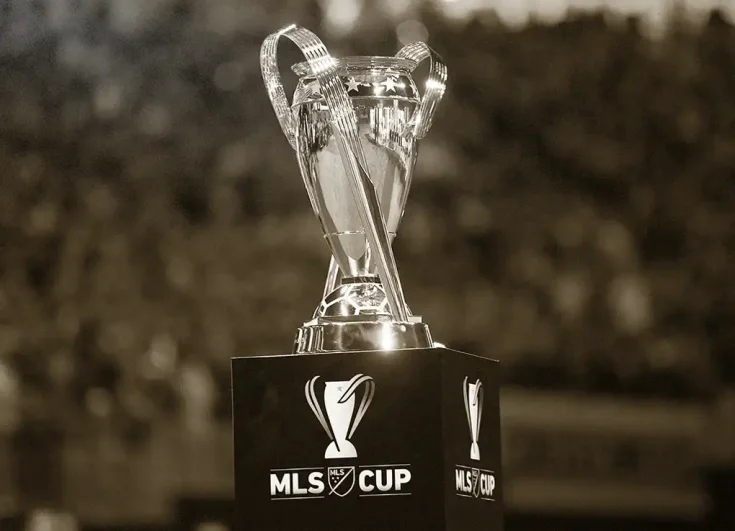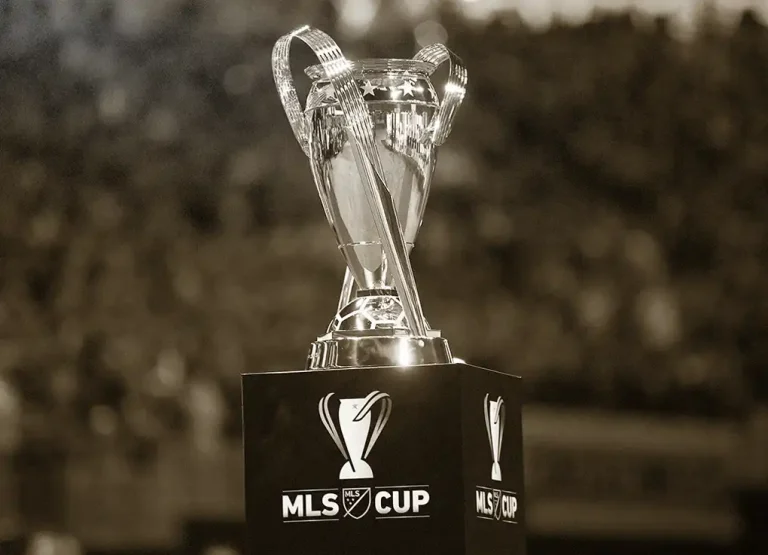 With so many stars now in the league from all over the globe, you know the competition will be fierce.
When bettors are getting ready to take a look at MLS Cup odds to win it all, always remember that's the same thing as the MLS Cup Vegas odds.
Whether you're betting on who will win the whole thing, or which two teams will advance to the final, odds will vary from multiple different outlets.
And when the MLS Cup does arrive, you'll be able to take advantage of the multiple partners we have here at Canada Sports Betting to bet on the game before it gets underway and in the middle of the action.
If you have a favourite to be crowned champion, you can bet on the outright winner, as this is known as a futures bet.
You'll also have different prop bets you can wager on, such as who will score in the MLS Cup first, who will be crowned the Most Valuable Player and so much more.
Once the match has started, live bets will be available in all major sportsbooks.
When it comes to sports betting odds, things will no question always be fluctuating. This will also be the case for MLS odds as the season continues to progress.
How to bet and win with MLS Cup Vegas Odds?
MLS Cup odds can be tricky sometimes to break down, but that's not going to be the case when you use the Canada Sports Betting partners.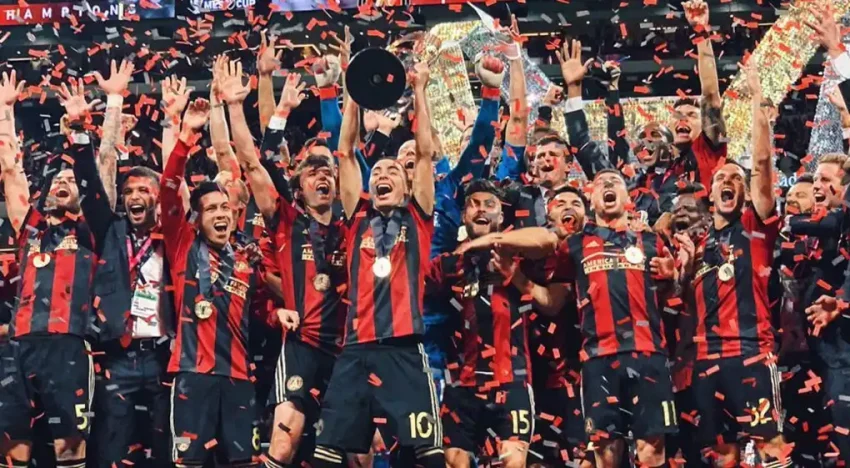 The layout for the odds to win MLS cup 2020 will always be laid out in a manner that's truly easy to understand.
When you do get ready to place your bet, though, it's going to be important to take advantage of the different benefits you can receive.
All of our partners offer up some kind of a welcome bonus.
A welcome bonus is additional money loaded into your account once you sign up and are ready to place a bet. It's up to you to find the best welcome bonus to take advantage of, but your options with Canada Sports Betting partners are through the roof.
It will also be crucial to compare the different MLS Cup Vegas odds markets, as numbers will be different on different sites.
Obviously, whoever has the highest odds should be who you go with, as they'll provide a bigger payout for you in the end.
Comparing the different odds available on mobile sites will also be a fun experience. With the way technology has shifted, many of our partners have apps for you to find MLS Playoffs odds as they're changing by the minute.
How to find the best welcome bonus for MLS Cup Odds 2021
As we mentioned above, all our partners offer fans not only great odds, but outstanding bonuses to sign up for their betting sites and start laying down money on some of their favourite teams.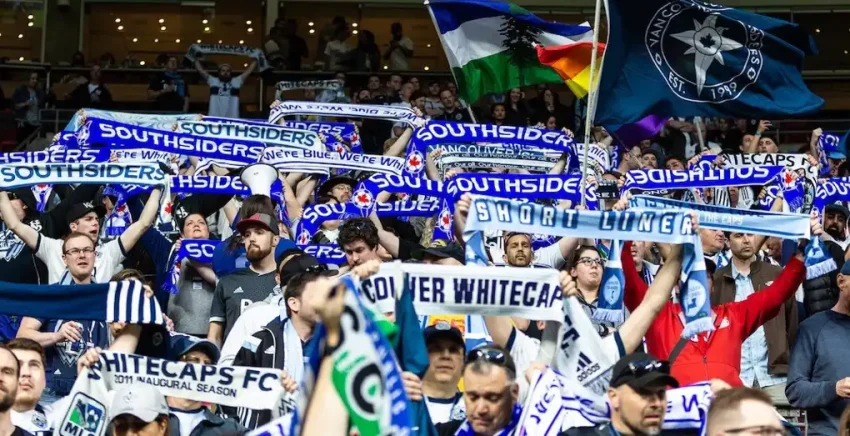 With fans already thinking about the MLS postseason and which teams will be advancing to the MLS Cup 2021, studying and reading up on the different odds leading up to the final will be fun.
However, it's important to note just how bonuses work with the Canada Sports Betting partners.
For example with Sports Interaction, they offer a welcome bonus of up to $200. This means if you sign up and deposit $200 into your account, they'll match that $200 in your account.
You can't load $50 and expect to receive $200. In that case, you'd get an extra $50 to play with. It must be noted some outlets have different wagering requirements, where you may have to make anywhere between 5-10 bets once you've received your bonus before cashing out.
This is so users won't just take their bonus and immediately cash out. Wagers/wagering at least 10 times before you can take your money out is common.
Welcome bonuses will always entice new users to sign up because they're being given extra money to lay bets with. Keep in mind, though, with welcome bonuses you'll need to make an initial deposit in order to claim your prize.
With our partner PowerPlay, they've gotten creative with how they hand out their bonus funds. They offer $100 on sports bets, providing a 100 percent bonus on two bets of up to $50.
So, you could, in theory, take your two different $50 free bets and pick either the futures champion (MLS Cup winner) and MVP winner if you choose.
With so many different options, it's easy for bettors to find the best bonus that fit their needs. And with all of our partners offering you bonuses throughout the year, there's never a bad time to hop in and sign up.
Which Bookie has the highest Major League Soccer Odds?

As we've previously stated, Canada Sports Betting has dozens of partners and each one is ready to provide you with odds for the 2021 MLS Cup and more. Checking out the odds on a consistent basis will only help you prepare to make the best bet for you.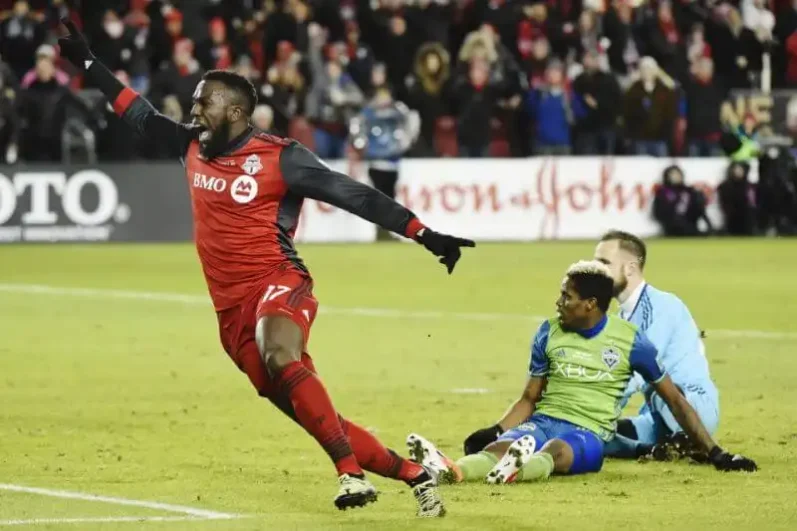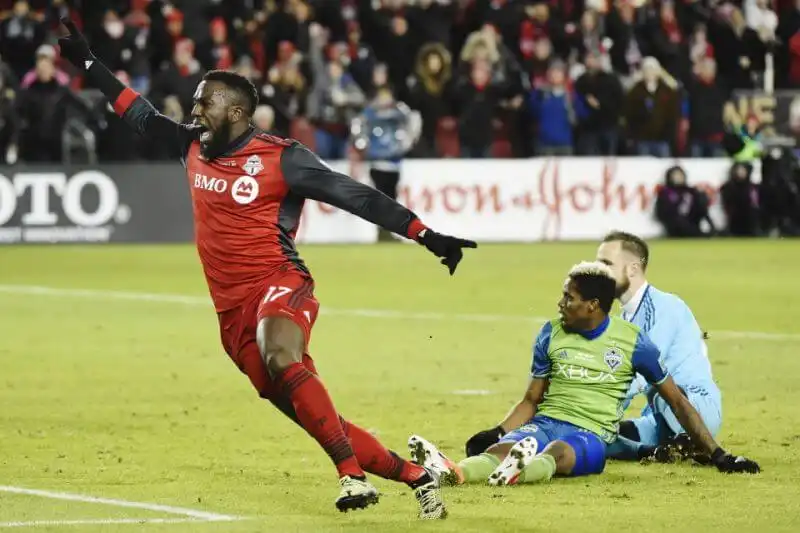 It's always going to be a smart move to open up multiple different sportsbooks and find out which odds will give you the best payouts.
While checking out multiple outlets is a wise choice, don't forget you can also take a look at the latest MLS odds here on Canada Sports Betting with our odds widget, which takes a look at the different odds from multiple sportsbook side by side. This way, you'll see who has the best odds you can place your bets on.
Which Sportsbook has the most current MLS Cup Odds?
As you get ready to place your 2021 MLS Cup wagers, the amount of prop bets that will be set as options for bettors will make the championship game so much more entertaining. The MLS Cup final betting lines are available across all major bookmakers, so be sure to shop around.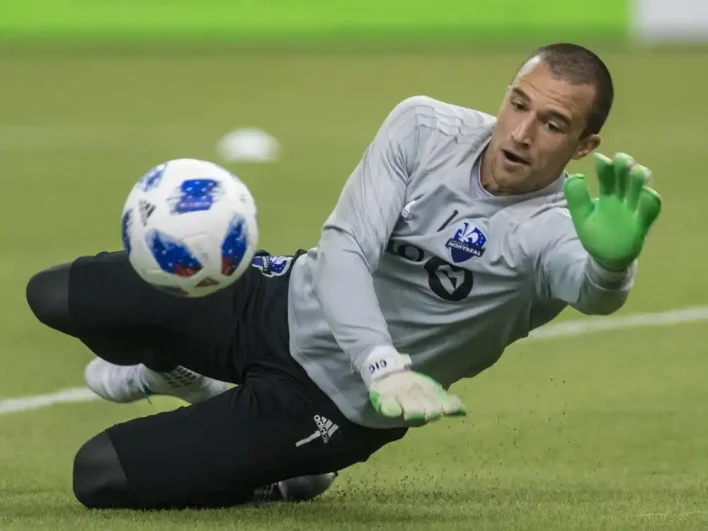 With so many odds available out there, we highly recommend bettors to check out multiple Canada Sports Betting partners to see which numbers they favour.
Bet365 is one of the bookies which provides tons of MLS Cup prop bets.
Prop bets are always fun, as they're much different than a typical moneyline or spread bet.
While fans can make bets on the overall winner before the game and even make a wager right in the middle of the action, there are other options out there people enjoy.
Sites like Sports Interaction, Betway, bet365 and many other of our partners are popular for loading different prop bets and getting them up in a timely fashion. Leading up to the MLS Cup 2021, you'll be able to bet on a plethora of different options.
This includes MLS Cup MVP, which player will score the first goal, will there be any red cards, will the game go to penalty kicks and more.
As betting odds for the MLS Cup change, this will cast a wide effect on how things could eventually end up playing out.
Futures markets (picking who will win the title) will always be among the most popular bets, especially with fans riding high on their favourite teams. Don't forget about the prop bets, too.
If you're confident your team can win the MLS Cup this season, why not put your money where your mouth is? That's how a lot of MLS followers feel out there.
If you are looking for today's games, find our today's matches here.
Can I bet on MLS Cup Odds with mobile?
Who doesn't use their phones for just about everything these days? The way technology has shifted, people's phones have become their best friends. And when it comes to sports betting, you surely have all the tools to get things done.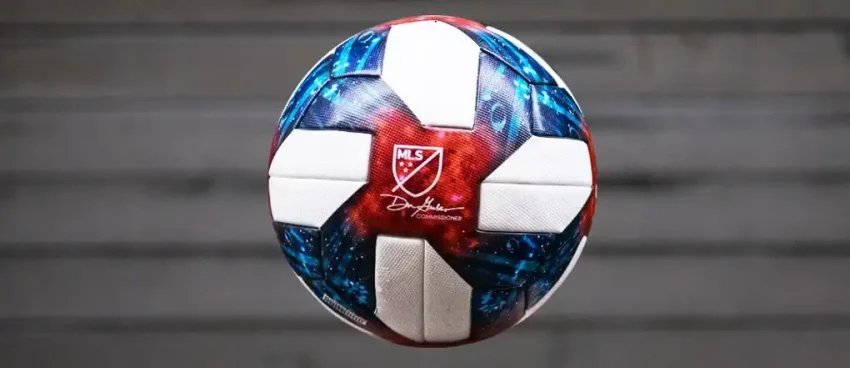 Want to download an app to place your MLS Cup 2021 bet? This won't be an issue whatsoever when the big games roll around in early December.
Some of our partners do indeed have an app, which offers convenience, no question. Some wonder what's best, using desktop or mobile? Well, it really depends on your situation.
If you're on the go a lot and are often away from a computer, going the mobile route would be a great fit. Both offer the same odds and user experience.
At the same time, not all of our partners have the mobile app (see below for some of our top app partners).
In this case, going with the desktop option would prove to be your best bet for the specific partners that don't offer mobile services.
However, there are certainly instances where having the app is truly beneficial.
For example, say an injury takes place for a star player, but you still like the chances of your team winning the MLS Cup. The odds have dropped dramatically, but you don't care. You're away from home, though, and don't have your laptop. Not to worry, as you can merely open up the app and place your bet, with the updated odds, right from your mobile phone.
Free MLS Cup Picks & Betting tips
In your day-to-day lives, doing research on MLS games and finding the best odds might be too time-consuming. If that's the case, leave it to us to get that job done for you.
Here at Canada Sports Betting, we're consistently breaking down big games and offering up our free picks.
When it comes to the MLS Cup betting odds, you better believe we have you covered as well, as we're always studying up on the top teams and noting if they're trending either upwards or downwards.
Checking out our best soccer bets for today will help you whenever you're hungry to place some money on MLS action.