With international leagues, relegated teams, country friendlies, and global tournament soccer offers more teams and betting options than just about any other sport. And because of the sport's popularity and the sheer number of teams, there is a range of great teams and countries as well as some real duds. Because of the difference between the best and the worst, one of the best soccer gambling strategies is capitalizing on the big favourites.
WHAT MAKES A SOCCER TEAM A BIG FAVOURITE?
Soccer is a global sport with a great deal of money involved. However, unlike sports like the National Football League or the NHL, there is no salary cap. No salary cap means teams are free to spend whatever they want to build their roster.
This is a quoteThe differences in what teams can spend and do spend lead to an imbalance between the top tier clubs and those who straddle the bottom of the standings and are consistently relegated. with title
When one of the top teams is matched up against a lesser club, then the oddsmaker makes the top team a big favourite (this is also true when a top tier country plays a lesser soccer nation). We will use Liverpool and Norwich City from the 2019-20 EPL to better illustrate this example as they finished first and last overall in the league that season.
Liverpool vs. Norwich City Odds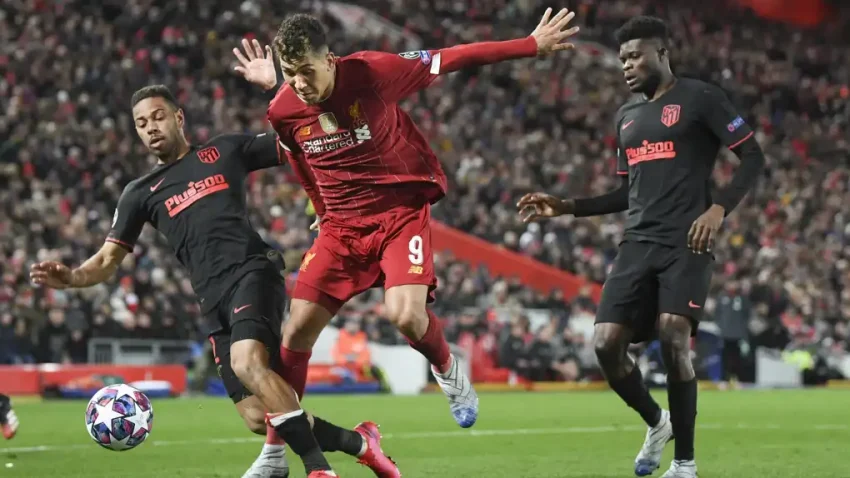 Liverpool -325
Draw +450
Norwich City +850
As you can tell, Liverpool is a heavy favourite to win (which they did 1-0 in February) at -325 odds (meaning you have to bet $325 to win $100). The big favourites, such as Liverpool, are determined by many factors.
The quality of the team, where the game is played, injuries, and recent results all go into sportsbook decisions when they are setting their soccer odds.
You will find big favourites in just about every soccer league and competition. However, in events such as the World Cup or the Champions League, you will generally only find big favourites in the early stages of the tournament. Once it progresses into the latter stages, odds on the games are closer (reflecting the quality of the remaining teams or countries).
We should also touch on what odds does a team move into the territory of favourite to big favourites. Odds – in any format – are connected to an implied probability. Also, because soccer is a sport with three possible outcomes– win, loss, or draw – the odds are slightly different than sports like baseball and basketball (which only have a winner and a loser).
For a team to be considered a big favourite, they should have odds of at least -250. Odds of -250 implies a probability of that the favourite has a 71.43% chance of winning. Odds of -300 imply a win probability of 75% and could also be used as the starting point for a big soccer favourite.
Soccer Betting Strategies on Favourites
Now that you know what makes a team the favourite in soccer, we will go over some soccer betting strategy tips and some in-play soccer betting strategy to help you win when you bet on soccer favourites.
Parlaying Favourites for Extra Juice
The main betting strategy to take when betting on soccer favourites is to parlay a few large favourites to increase your juice. For example, if you only bet on Liverpool at odds of -325, then you are not getting much value, so parlaying Liverpool with at least one more favourite is the strategy you should take.
For example, on the same day in February, RB Leipzig played Werder Bremen. RB Leipzig was a big favourite to win at -370, which they did 3-0. If you are only betting these teams straight, you would have to wager $695 just to win $200. However, parlaying the two big favourites gives you odds of -150. That means you only have to bet $300 to win $200.
Odds on big favourites will swing up to some pretty crazy levels on some matches. Manchester United opened as a -2500 favourite against Norwich in the last game of the 2020 EPL season. When soccer betting odds, or odds on any sport, exceed the -1000 range, they usually are not worth betting.
If you parlay two soccer favourites, one at -1000 and one at -2500, you win $14.40 on a $100. While that is $14.40 into your account, the chance of an upset or a draw makes the return not worth it. Remember, you are betting $100 to win $14.40. You need to win seven bets at that level to double your $100. If you lose one of those seven bets you are down money.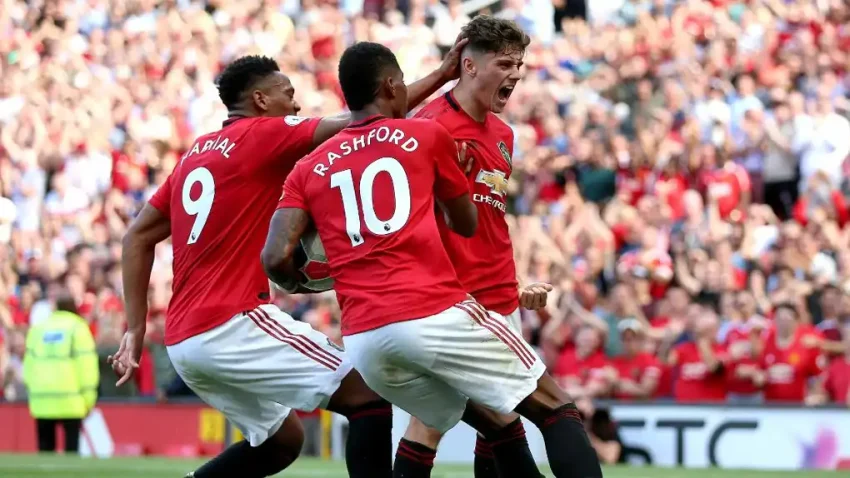 And big favourites do lose in soccer. Manchester City during the 2019-20 EPL season lost as -263 and -298 futures in a span of only 13 days.
Most soccer betting websites will let you parlay up to 12 games. However, betting 12 games on a single slip is quite risky, even if it is all heavy favourites. One of the biggest risks when betting a lot of soccer game winners is the risk of the draw. Stick with just a few big favourites on your parlay.
Soccer Draw Betting Strategy on Big Favourites
Draws happen often in soccer. Four of the top eight clubs during the 2019-20 EPL seasons finished with at least 11 draws. Typically, when you look at soccer betting odds, draws always offer a good return. The return can be especially good if there is a big favourite and underdog.
Manchester City and Crystal Palace played to a 2-2 draw in January 2020. The odds of Manchester City to win were floating around -1000. The odds of CP to win were at +2500. The odds of a draw happening were between +900 and +1150.
Could you have predicted a draw on this game? Going into the game there were a few signs a draw was possible. Crystal Palace was 7-8-7 entering the game, a solid record for such a huge underdog. Crystal Palace has a win and a draw against Man City in their last four meetings. Last, Manchester City was coming off a game where they scored six goals. Looking at previous results, they typically followed up a game with five goals or more with a much lesser performance.
When you bet on draws like the one above, stick to just betting the draw. The odds offer great value, so adding more risk to the wager by parlaying it not necessary.
Live Betting on Soccer Favourites
Sometimes the best live betting strategy on soccer is to take the team up by two goals or more. Teams up by two goals or more. For example, a team entering the half up 2-0 has a win probability of 86.6% – in a game between two balanced teams.
That probability only increases the bigger the difference in the pre-match odds on the game – for example, a team-leading by 2-0 at the half, whose odds to win the match before the game started were 60% to win and 15% to tie, has a 92.3% probability of winning the game.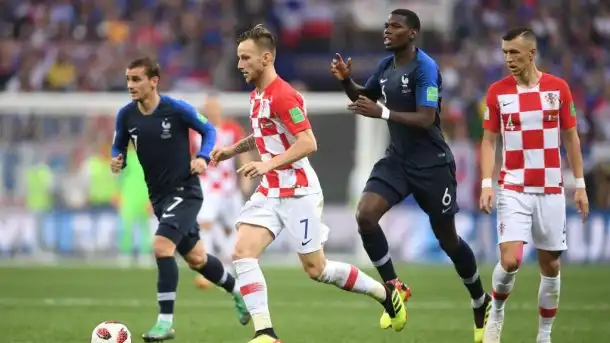 The only real issue with live betting the leading team is the odds on the favourites when they are leading do not offer a large return. However, you can always take the live bet to get a quick boost to your bankroll. You can also parlay a couple of leading teams to get better odds (common to see multiple teams up during a Saturday with EPL games on).
You can also mix live bets on games with bets on soccer games that have yet to start. This approach is one of the quickest ways to get extra juice.
Favourites on the Futures Table
Whether it is the soccer World Cup, the English Premier League, or Major League Soccer, every soccer league and competition have futures odds with favourites and underdogs. Betting the favourites on soccer futures is always a good strategy.
Leagues like the English Premier League and tournaments such as the World Cup are typically won by one of the favourites. For every Leicester City or Blackburn Rovers win, there are 13 for Manchester United.
The World Cup is similar, as the favourites traditionally dominate the tournament. There have been 21 World Cups and 79 different countries qualifying for at least one. However, despite the volume of countries, the tournament has been won by only eight countries – with 13 wins going to Brazil, Germany, and Italy. It is a smart bet to take one of the favourites to win the next one in 2022.
The most balanced league/tournament of the three is Major League Soccer. Major League Soccer has more rules including a salary cap and transfer limits. Add in playoffs, and a consistently expanding number of teams and the MLS offers one of the most balanced soccer leagues in the world.
Where do you use this soccer betting strategy
The short answer is on the top-tier Canadian sportsbooks. Many of them offer incredible welcome offers and promotions. Others prefer to have an incredible mobile platform. You might want to sign-up to more than of them since you can collect as many welcome bonuses as you want. Remember that sportsbooks are more generous with the players that fund their accounts using bitcoin.
Some examples of the best Canadian sportsbooks are:
BETTER BONUSES WITH BTC