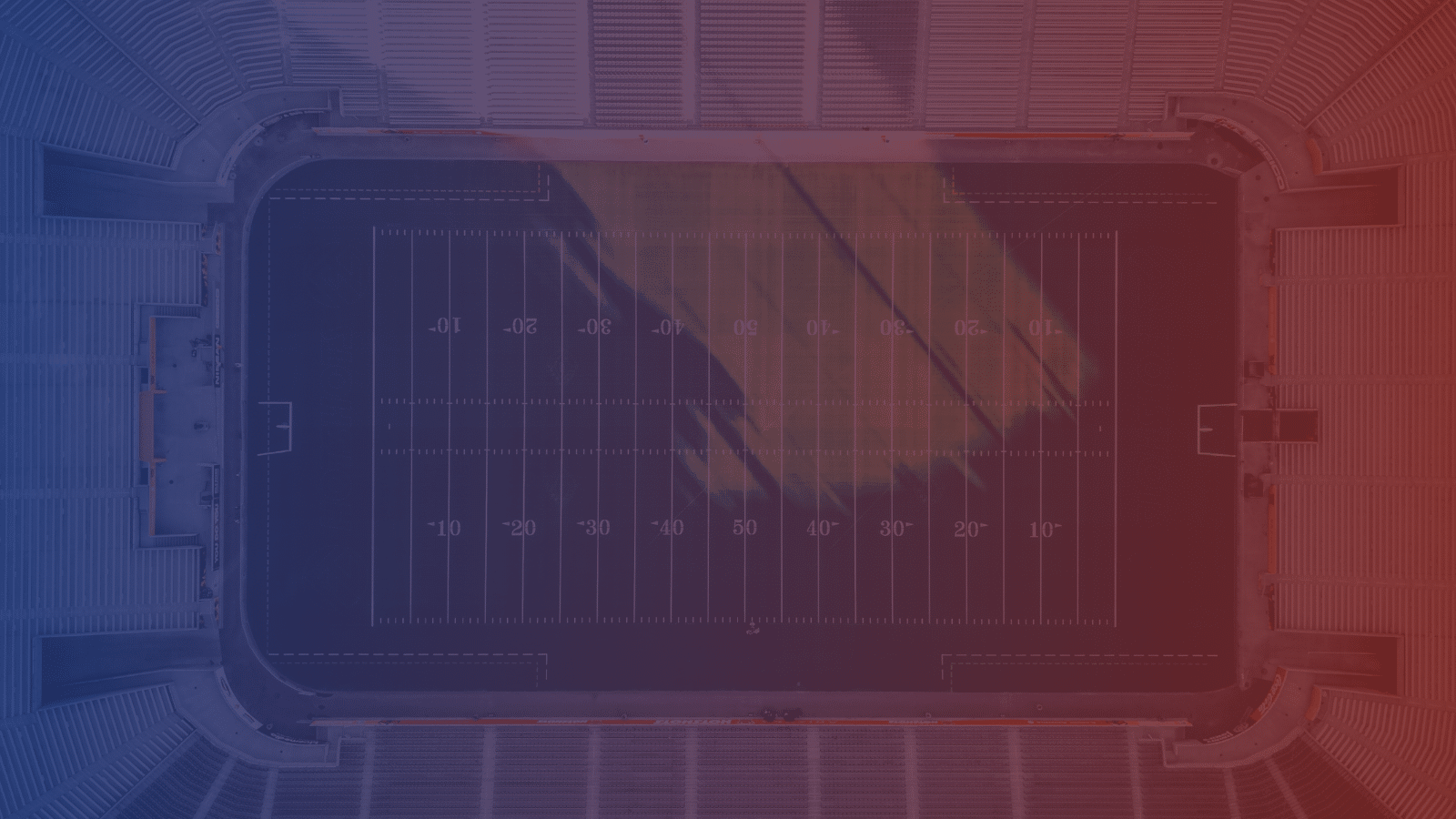 How To Legally Bet On Sports In Canada
UNIT 1.2 – LEGAL SPORTS BETTING FOR BEGINNERS
Introduction to Legal Sports Betting in Canada
Are you a sports betting beginner wondering how to bet on sports legally in Canada? You're not the only one. Due to the growing popularity of sports betting online, tons of sports fans have become interested in wagering while they watch their favourite teams. Although there are a large number of sports fans who are keen to start betting, so many betting beginners lose interest before they ever place their first bet. The reason why? Usually because they aren't sure how to bet on sports online legally, or are under the impression sports betting is still an illegal activity. Depending on where you live, the answer to where you can legally bet on sports online is all explained below, including:
This article is part of The Ultimate Beginner's Guide to Sports Betting, a course by Canada Sports Betting.
Where Is Sports Betting Legal?
With so many state and provincial jurisdictions (depending if you live in Canada or the USA) that govern sports betting, it can be complicated to wrap your head around what laws apply to you. While most provinces and states allow sports betting in one form or another, it's worth taking the time to learn which markets are legal where you live. In Canada, sports betting is legal across the country through provincially regulated avenues, such as the Mise-O-Jeu in Quebec or PlayNow in BC. To date, Ontario is the only province that allows privately regulated sportsbooks to operate out of the province as well.
As for the rest of the Canadian provinces, sports betting through private books is regulated, meaning these books operate within the grey market. This means you as a bettor can wager at the grey market sportsbooks, but those books cannot establish a formal presence within Canada. Instead, most of those sportsbooks have created a Canadian version of their site that is based out of another country. It's important to note that grey market doesn't imply unsafe – most sportsbooks that offer a Canadian book are incredibly trustworthy and reliable, and highly value their customer's satisfaction.
How To Legally Bet On Sports In Canada
There are two main avenues to legally betting on sports in Canada. If you live outside of Ontario, you can bet in-person or online through your province's respective gambling body. Some provinces do not have an online gambling platform of their own, but have struck up partnerships with other government's organizations for their residents instead. Examples include British Columbia's sportsbook PlayNow, Alberta's sportsbook Play Alberta, and many more. We recommend new sports bettors learn about their province's sports betting rules here.
Meanwhile, sports bettors located outside of Ontario can also bet through grey-market sportsbooks. Grey-market simply means sportsbooks that hold a license outside of Canada. These sportsbooks do not contribute to the Canadian economy due to their unregulated nature, which may impact whether some sports bettors want to wager with them or not. Typically, these sportsbooks are located in the United States, the UK, or other European countries. As a bettor, there are no consequences to betting with grey-market sportsbooks. That said, we recommend sticking to our list of top sportsbooks in Canada as these websites are used regularly by Canadians, and have been vetted by our team.
There have been sportsbooks in the past known to withhold winnings from players, offer expensive betting odds, or not offer bets in Canadian dollars. As they are not regulated in Canada, sportsbooks have no laws regulating their pay out schedule or competitive odds offerings. That said, the betting sites on our list are known for being fair and paying out quickly, earning them an excellent reputation globally.
If you are a bettor located within Ontario, it is much easier to legally bet on sports. Much like other provinces, Ontario bettors can bet online or in-person through Ontario's government run sportsbook, Proline. If you're looking to place a bet in-person, Proline is your best option as you can find locations throughout Ontario through the Ontario Lottery and Gaming Corporation. Your second option for betting in Ontario is through private sportsbooks. For the most part, these sportsbooks are the same "offshore" books that other Canadian bettors have access to. The difference is that these books will have created a site that abides by the regulations set out in Ontario. It also means they are bound by the laws set out by the Ontario government. You can find a complete list of Ontario sports betting sites here. All of the sportsbooks in this list hold a licence to operate in Ontario.
History Of Legal Gambling In Canada
After operating underground for a long time, gambling was brought to the Canadian government's attention in the late 1800s as Canadians began to wrack up debt. The government came in with the express intention of regulating gambling, but also to try to slow and eventually stop underground and illegal gambling rings.
Just before the turn of the century, in 1892, the Canadian Criminal Code was enacted. This bill added a number of restrictions around gambling, where before there were none. The introduction of the Criminal Code allowed for pool-betting in horse racing, and games of luck for religious events or charities. The laws introduced were rather loose, which meant many Canadians were continuing to gamble much as they were before.
In the 1970s, the Criminal Code was amended to allow provinces to license and manage their own gambling facilities. That said, single-game sports betting was still prohibited across the country. In Canada, these changes led to large land-based casinos opening their doors operated on a province-by-province basis, with sports betting remaining a grey-market activity. These provincially-run casinos largely offered classic table games and parlay-only sports betting. Overall, provincial lottery corporations offered slim pickings compared to their European counterparts.
Why Was Single-Game Betting Illegal in Canada?
Previously, the Criminal Code of Canada specifically prohibited single-game, or single-event, sports wagering – i.e. betting on the outcome of one event in sports betting. A single event could be considered anything from a team winning a match, a player scoring a goal, or a team qualifying for playoffs – it just had to be one single outcome. Betting on a single outcome is much more likely to result in a win, which makes it much more appealing to bet on. It was for this reason that the Canadian government specifically banned single-game wagering. They hoped that by banning the most popular form of sports betting, that would suffice in reducing the negative impact gambling had on communities.
It was also for this reason that when legislation power was handed to Canadian provinces, many regions published online platforms and in-person sports betting kiosks to bet on parlay games. In contrast to single-game events, a parlay (also called an accumulator) is any combination of single-game bets. This meant that between 1970 and 2021, the only form of legal sports betting in Canada was parlay betting.
Legal Sports Betting Today In Canada
Gambling laws in Canada changed in August of 2021 when the federal Canadian government legalised single-game sports betting. Although each Canadian province has always been allowed to make their own laws about sports betting, the Criminal Code of Canada – a federal level law – prohibited single-event bets until it changed.
Most Canadian provinces offer their own, government-run sports betting body that offers in-person and online gambling options. When this law was amended, nearly every Canadian province and territory was ready with single-event betting options ready to go with their respective gambling bodies. Decriminalising single-game betting made a big difference in terms of what bets sportsbooks could offer to bettors, as they had previously been limited to parlays or pool-betting for horse racing only. Neither of these were very popular betting options with Canadians, so offering them made little difference in attracting customers.
Even with the decriminalisation of single-game betting, most provinces to date haven't done much besides adding single-game bets to their products. In other words, most Canadian provinces own a monopoly on legal betting. While that doesn't strictly affect the availability of sportsbooks due to grey-market offerings, it may affect bettor rights should anything go wrong. This is why it's so important to choose a trustworthy sportsbook.
As of today, Ontario is the only province that introduced regulation for private sportsbooks which protects bettors and generates taxable income for the province. This change in legislation has since opened doors for private sportsbooks to offer Ontario residents additional options. Since then, more than 35 sportsbooks have joined the Ontario market. Largely, more competition in the market means better prices and potentially better winnings for bettors.
Is Sports Betting Taxed in Canada?
Often a grey area for many, Canadian taxing around gambling is quite simple. For those wondering if they have to pay taxes on gambling winnings, the simple answer is no. Canadians do not have to pay taxes on gambling winnings from any kind of gambling; horse racing, sports betting, lotteries, online casinos, or any other table games. This is because gambling is considered a pastime or hobby for most Canadians, and therefore the government has deemed it unfair to tax income from it.
Complications come into play when bettors begin to earn interest on any winnings made. In this situation, you must legally declare any interest made on winnings via a governmental T5 form. Another factor worth considering is whether or not the bettor declares Canada as their primary residence. Players should check with their local tax attorney as each province has specific tax codes that must be applied to interest on winnings. The final thing to consider is whether the bettor is a professional involved in the sports markets they're betting on. For example, a professional poker player must declare this and not state that they play for leisure, though this does not apply to the average bettor.
Last Updated: