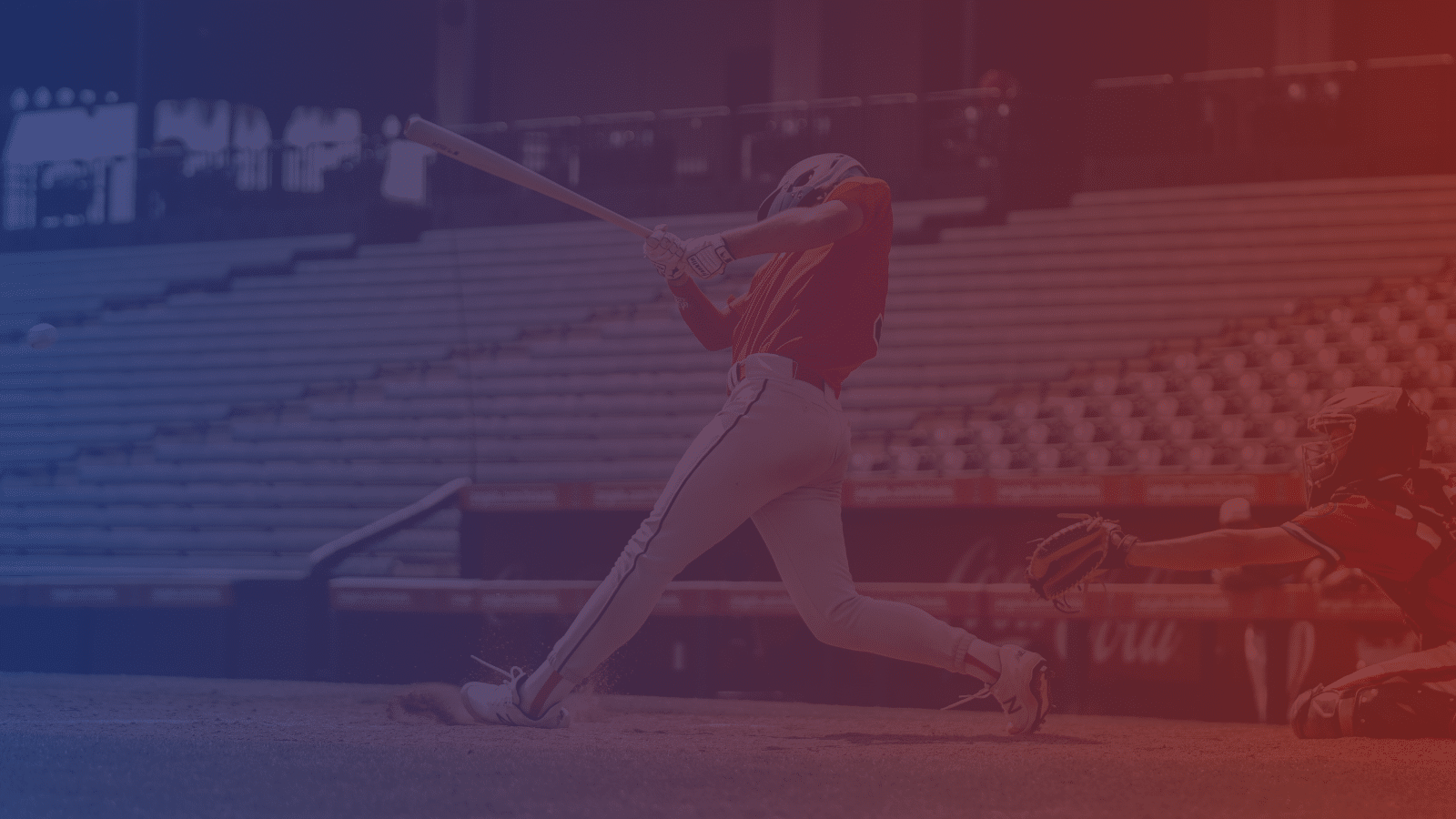 How to Choose a Sportsbook: 10 Simple Guidelines For Beginners
UNIT 4.1 – HOW TO CHOOSE A SPORTSBOOK
Introduction To Sportsbooks
Where to bet on sports may seem fairly straightforward, but not all sportsbooks are created equal. Sportsbooks provide the main market for bettors to wager their money, but they all offer a slightly varied product that bettors should be aware of. Before committing to one book, sports bettors should consider a range of factors so they know they're making the best choice for them.
In this section, we cover the factors that should be considered before betting. Bettors should consider details such as the sports available, value of the odds, and betting markets available. Even factors like colour scheme can influence your overall experience. Largely, this is important because whenever you spend your money online, you deserve to be informed about how your information is being used, the level of security maintaining your identity, and whether you'll even like the product you're purchasing. Sports betting is no different, so in this section we'll go into every factor new bettors need to know to make an educated decision, including:
This article is part of The Ultimate Beginner's Guide to Sports Betting, a course by Canada Sports Betting.
Watch: Introduction to Sportsbooks
Where To Bet On Sports In Canada?
Sportsbooks are the only avenue for officially betting on sports. The main business of a sportsbook is to provide the service of allowing people to bet. The bookmakers determine the appropriate odds for each event, and create attractive bets that people can put money on.
In-Person Betting: Kiosks and Casinos
Sportsbooks are often available both in-person and online. Before the internet, sportsbooks would operate out of casinos or sportsbook lounges. Bettors could come to these lounges to watch the game and lay down some money. At events such as horse racing competitions, bookmakers would operate on-site to take people's bets. While in-person sportsbooks were a popular business, often attracting criminals and mob members to partake (or sway) events, they lacked the ability to scale the business to a wider audience. Some sportsbooks, such as provincially-run organizations, still have in-person kiosks available – but most sportsbooks today operate online only.
Online Betting: Navigating a Sportsbook Online
Today, the most popular form of sports betting is through an online sportsbook. Most major sportsbooks, and those that are most reputable, will offer an exceptional online betting experience to draw in bettors to their site over the competition. On all sportsbook websites, you'll be able to select the sport or league you're interested in and view all the betting markets the sportsbook has made available. Odds and betting markets that the sportsbook publishes can be thought of as products they have for sale. Anything that a bettor may want to wager on, a sportsbook will typically publish odds for. These sportsbooks also typically offer a mobile app, and a responsive mobile site for bettors to wager from anywhere. This particularly comes in handy for bettors placing wagers live at a game.
Grey-Market Versus Regulated Sportsbooks
In Canada, most sportsbooks operate within the grey-market, with the exception of Ontario. While these sportsbooks may sound less trustworthy, this is rarely the case. Rather, the "grey" market simply means that there are no laws regulating the private sport betting market in most of Canada. Instead, the sportsbooks that operate in the Canadian grey market are regulated in other markets – generally the country in which they are based. Were other Canadian provinces to regulate their betting industries, these books would be willing to follow said regulations in each respective region. The fact remains that the majority of Canadian Provincial governments have yet to do so.
In essence, sports betting is a legal activity in Canada, but many governments have yet to introduce regulations which allow them to tax the sportsbooks as a business operating within their borders. Because of that reason, sports bettors can access these sportsbooks through the internet, but the sportsbook cannot establish an official presence where you're attempting to bet from.
This is the most common case in both Canada and some areas of the United States. For that reason, it's good to familiarize yourself with the rules and regulations where you live so you can choose a sportsbook that operates legally in your area. If you are betting in a region that is not regulated, for instance in British Columbia, you cannot bet from an online sportsbook that is regulated in Ontario, unless they also offer an alternative site for the rest of Canada. A number of sportsbooks with a Canadian presence have introduced websites that are compliant with Ontario's regulations in addition to all of Canada, but some are exclusive to one or the other. Be sure to read the sportsbook's terms and conditions before playing.
How To Choose A Sportsbook
There are a multitude of different criteria a bettor should look at when deciding which sportsbook to bet with. The main reason a bettor should carefully assess a sportsbook before betting is that you have to deposit money to your account before you can place a bet. Think of it like "preloading" your betting funds. Most sportsbooks will offer a deposit match for your first deposit as well, so if you'd like to max out the deposit potential, it's a good idea to be confident in your sportsbook choice and deposit a larger amount (within your limits).
Like any business, sportsbooks will try to differentiate through price or the product they offer, and sometimes both. It can be difficult for sportsbooks to differentiate on their product as they all tend to offer the same service. That's where it's important for bettors to assess the following criteria and decide what is most important to them when putting their money down.
Competitive Odds
One of the most important factors when choosing a sportsbook are the odds being offered. As always, odds are the amount of money you have to "spend" in order to see some kind of return on your bet. When we talk about competitive odds, we're talking about sportsbooks competing for your business on cost. Sportsbooks that are known for having competitive odds include bet365 and Bet99. These sportsbooks will typically offer more winning potential in exchange for a lower wager – something all bettors should consider first. So, when choosing your sportsbook, be sure to shop around for the most competitive odds you can find.
Best Competitive Odds:

Financial Security
Before entering your banking information on any website, it's important that you trust the security and encryption methods employed. Certain sportsbooks have been blacklisted due to the untrustworthy methods they use to take user's credit card information. This has led to funds and private information being stolen. Instead, sports bettors should ensure they select a sportsbook with a strong reputation for player banking security, money management, and payout speed.
In terms of money management, some sportsbooks such as Betway store players deposit funds separately from their own revenue to ensure winnings can always be paid out. This is an extra level of financial security that improves the trustworthy reputation of the sportsbook. In addition, bettors should be conscious of a sportsbook's payout speed. Some books have earned poor reputations for holding on to winnings for a long time – meaning winners may be stuck waiting weeks for their funds to be deposited. Rather, the best sportsbooks will always pay out winnings within 1-5 days, and bettors should take this into account before committing to a book.
Best Financial Security: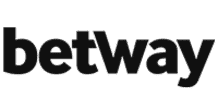 Customer Service
Next, bettors should consider the customer service reputation of the sportsbook they're betting with. Sportsbooks like Powerplay have made a name for themselves with their top tier customer support options. Customer service is important because, should anything go wrong, bettors will need a method to contact the sportsbook and hope they respond promptly. Sportsbooks with the best customer service typically offer a number of ways for bettors to get in touch, including live chat, email, phone, and through social media. They also tend to have an extensive FAQ section that bettors can consult prior to contacting customer support. Remember that when betting with an offshore sportsbook, Canadian laws cannot step in to help you regain funds should anything go wrong. Instead, you're at the mercy of the sportsbook's customer service line – so make sure it's a reputable one.
Best Customer Service: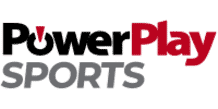 Betting Market Availability
For most bettors, the availability of markets to bet on is a top consideration in choosing their sportsbook. Bettors looking for a large selection should look to sportsbooks like bet365 who are known for their vast availability of moneyline, future, props, and parlay betting options. Smaller sportsbooks may be less willing to take bets on niche markets, while larger, more established books will offer a large selection of bets. If you're the type of bettor that wants to build parlays within a soccer match, or select a number of fun NFL props, you'll want to choose a sportsbook that goes above and beyond basic moneylines. This is especially true for more niche sports leagues, which a sportsbook may offer some odds for, but may offer limited options to really get in on the action.
Best Markets:

Sport League Availability
On a similar note, bettors looking for popular leagues such as the NFL, MBA, or NHL will be fine to bet at most major sportsbooks. However, bettors looking for niche international leagues should look to sportsbooks that specialise in certain regions or sports. For instance, horse bettors should look to books like William Hill, who are known for their availability of horse betting leagues. Other examples include 888sport or Parimatch, who offer a great deal of international leagues for bettors to wager on. No matter what leagues you're after, you're likely to find a sportsbook that offers betting options for it – it's just a matter of doing your research for said league before depositing your money.
Best League Availability: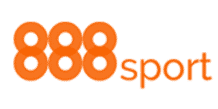 User Experience
While not a dealbreaker for everyone, the design and navigation of a sportsbook can make or break your sport betting experience. Sportsbooks like Sports Interaction have absolutely mastered the navigation and design of their websites to bring a simple-to-navigate experience to bettors. Especially as a beginner or first-time bettor, trying to figure out how to set up a parlay or distinguish between home and away odds can sometimes be less than intuitive. Other times, users on mobile betting sites may feel frustrated with small text, difficult to click buttons, or fewer mobile markets offered than on desktop. Finally, some sportsbooks need to improve their loading speed. When a bettor is looking to get in on live betting action, a loading screen can feel incredibly frustrating. Typically this comes down to not enough time spent perfecting the user experience, and results in a website that bettors won't return to.
Best Experience:

Bonuses and Promotions
While not applicable to residents of Ontario (or other regions that don't allow bonuses), bonuses should be a top consideration when choosing a sportsbook. If it's your first time signing up with a sportsbook, most betting sites will offer new bettors a first-time deposit bonus. This means that sportsbooks will match your deposit amount for you to bet as you please. Typically, books will match up to $500 on your first deposit only – so if you want to get the most out of the bonus, you'll need to deposit $500 the very first time. If you deposit $200, then $300 after, you'll only see the first $200 matched.
Other types of bonuses include parlay boosts, free bets, risk-free bets, casino bonuses, or recommend-a-friend bonuses. Sportsbooks will offer different bonuses at different times of the year depending on what league is currently active. Bettors should do a quick search of current bonuses and promotions before depositing funds and committing to a book. Finally, bettors should do their due diligence to find available promotions through sportsbook review sites. For instance, Canada Sports Betting updates our available bonuses and promotions regularly through our exclusive codes.
Best Markets:

Live Betting and Cash Outs
Live betting is a hugely popular activity that regularly attracts hundreds of bettors. Live betting, also called in-play betting, is exactly what it sounds like – odds are published and wagered on during an event. This also means odds can skyrocket or tank over the span of just a few hours. As teams perform well or poorly, bookmakers will increase or decrease the odds accordingly. Some sportsbooks offer live event streaming as well, meaning you only need one device to bet and watch. A popular feature of live betting includes a cash out feature, which essentially allows bettors to cut their losses early when odds are tanking or make a small profit if the odds jump up. Sportsbooks that offer cash out options tend to value their customer's loyalty, and place high emphasis on offering options that keep bettors coming back.
Best Live Betting: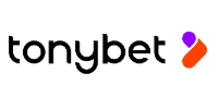 Licensing
Do you live in an area that regulates sports betting? If so, you'll have to select a sportsbook that is licensed where you live, which may greatly reduce your available options for betting online. The main benefit to using a licensed sportsbook over a grey-market one is that you are protected should the sportsbook not pay out your winnings for any reason. That said, most reputable sportsbooks have earned solid reputations for a good reason – ie. even grey-market operators are held to a certain standard. If you live in an area such as Ontario, your choices will be greatly restricted. We don't recommend using a VPN to change your location, as your winnings could be withheld for breaking any terms and conditions.
Licensed Recommendation:

Deposit and Withdrawal Methods
Are you an active user of cryptocurrency? Or perhaps you only want your funds transferred through e-transfer? Not all sportsbooks offer a large variety of deposit and withdrawal methods aside from the most popular methods like credit and debit cards. If you'd like to use other forms of payment, you may want to look around for the sportsbooks with the best deposit and withdrawal methods before you commit. Unfortunately, there's a surprisingly large amount of sportsbooks with only two or three methods. This can be particularly frustrating if you deposit money in one format, but can only withdraw it in another. Most sportsbooks will list the methods available on their site for your convenience.
Best Banking Options: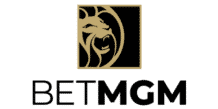 Last Updated: