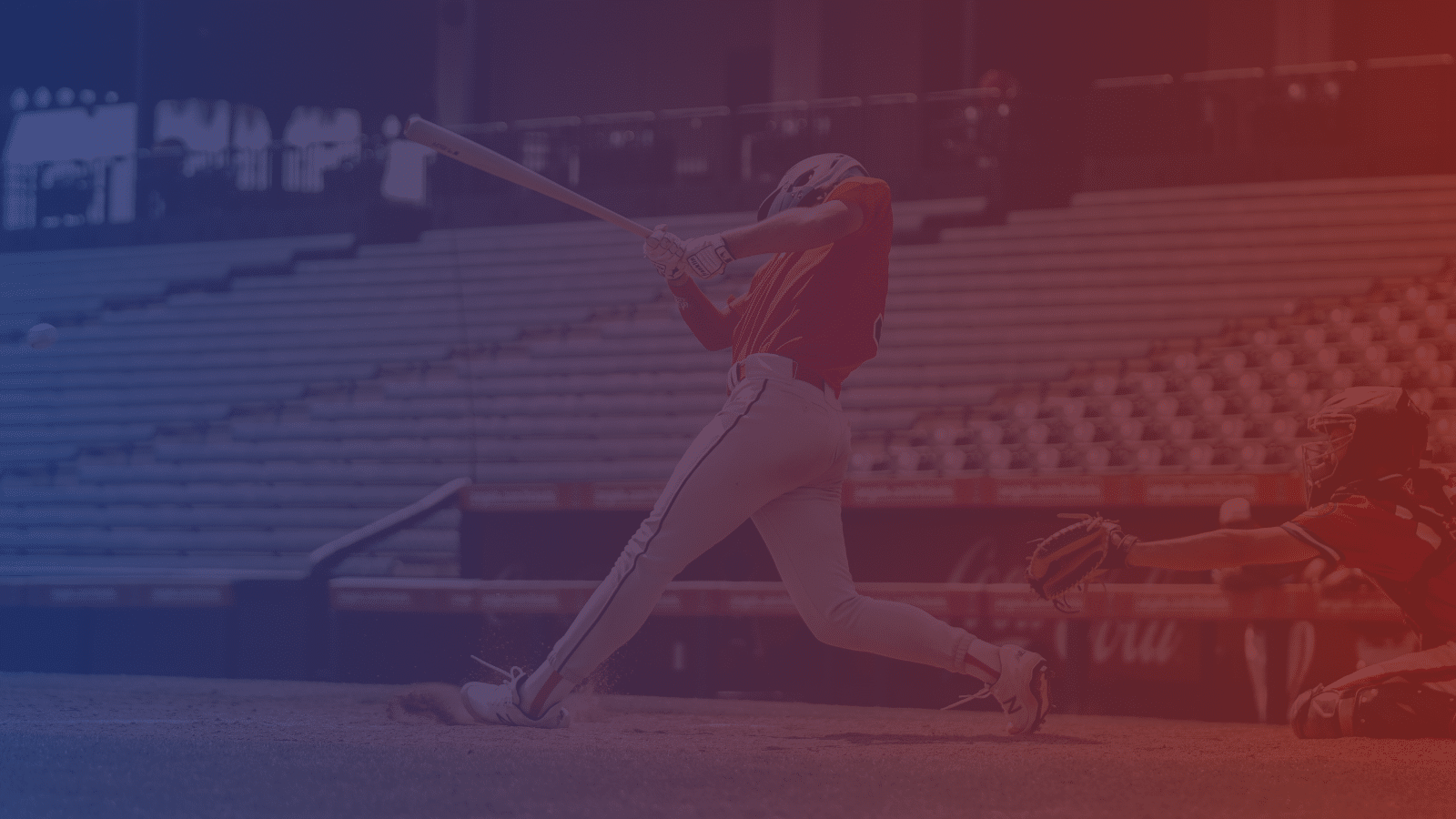 Sportsbook Betting Bonuses & Rollover Requirements Explained
UNIT 4.3 – SPORTSBOOK BONUSES
Introduction to Sportsbook Bonuses
Sports betting bonuses are promotional offers provided by sportsbooks to attract new customers or reward existing ones. These bonuses come in various forms, with terms and conditions that vary from one sportsbook to another. As a new sports bettor, it's important to understand that betting bonuses are never exactly what they seem on the surface, and it's crucial to read all the conditions carefully before wagering money with the hopes of getting free money in return.
While sportsbooks establish bonuses to attract new customers and retain old ones, at the end of the day they're a business hoping to make money. With that in mind, bettors should always be wary of anything labelled as "free" – as it likely comes with a minimum spend, or rollover requirement, which we discuss in the article below.
For new bettors in particular, sign up bonuses can influence which sportsbook you decide to sign up with in the first place, so it's important to understand how they work before you put all your money behind it. In all, this article covers:
This article is part of The Ultimate Beginner's Guide to Sports Betting, a course by Canada Sports Betting.
How Do Bonus Bets Work?
In their simplest form, bonus bets are deposited into a bettor's wallet when the bettor has successfully completed a certain criteria. The most common criteria is betting on a specific event or depositing a certain amount of money. Let's go through the most common types of sportsbook bonuses below.
Welcome or Sign-Up Bonuses
Sign-up bonuses are offered to new customers when they create an account and make their first deposit. To claim a sign-up bonus, you'll need to make an initial deposit into your newly created account. The sportsbook will specify a minimum deposit amount required to qualify for the bonus. Once you've made the qualifying deposit, the sportsbook will credit your account with the sign-up bonus. The bonus amount is usually a percentage of your initial deposit, with a maximum deposit amount. For example, if the sportsbook offers a 100% sign-up bonus and you deposit $100, you'll receive an additional $100 in bonus funds.
Reload or Deposit Bonuses
A deposit bonus works in the same way as a sign-up bonus, but rewards you regardless of it being your first deposit or not. A deposit bonus rewards you with additional funds based on the amount you deposit into your betting account. It's a common type of bonus designed to encourage players to deposit more money and increase their betting activity. Similar to a sign-up bonus, a deposit bonus is typically calculated as a percentage of your deposit. For example, if the sportsbook offers a 50% deposit bonus and you deposit $200, you would receive an additional $100 in bonus funds, making your total balance $300 ($200 deposit + $100 bonus).
Free Bets
Free bets at sportsbooks allow you to place a bet without risking your own money. They're a popular type of bonus that can come in various forms, and their terms and conditions may vary from one sportsbook to another. To receive a free bet, you'll usually need to meet certain criteria which can include making a qualifying deposit, placing a specific type of bet, or entering a promo code during registration. The sportsbook will typically provide instructions on how to apply the free bet when you're ready to use it. If your free bet is a winner, the sportsbook will typically deposit the winnings into your account minus the initial stake (the free bet amount), and these winnings are often considered bonus funds.
No-Deposit Bonuses
While most of the bonus types above require bettors to make a deposit, a no-deposit bonus, as the name suggests, does not. Instead, a no-deposit bonus is typically awarded in the form of bonus cash or bet credits. Because no-deposit bonuses don't ask anything of the player, they're usually smaller amounts of money such as $10 or $20. As stated previously, sportsbooks are unlikely to give away free money without a catch, which is why no-deposit bonuses tend to be offered in smaller quantities.
Loyalty and VIP Rewards
Like any loyalty program, VIP rewards and sportsbook loyalty programs are designed to reward loyal customers with various perks. Common rewards include cashback on losses, enhanced odds or higher betting limits, special offers tailored to your betting habits, or free merchandise. Sportsbooks will often have multiple loyalty tiers, with each tier offering increasingly valuable rewards. These tiers are based on your level of activity and betting volume. Loyalty points are typically earned based on the amount of money wagered, the frequency of betting, or other criteria set by the sportsbook. In addition, different types of bets may offer varying amounts of loyalty points.
Same-Game Parlays
Sportsbooks will often offer parlay or same-game parlay bonuses to new and veteran bettors alike. Parlays tend to be a less popular form of betting because they're riskier for the bettor. Therefore, sportsbooks will offer same-game and regular parlay bonuses to encourage these types of bets. Same-game parlay bonuses typically encourage bettors to create parlay bets using different outcomes or props within a single sports event or game, while regular parlay bonuses can be more flexible.
The sportsbook may specify certain minimum requirements for your same-game parlay, such as a minimum number of selections, a minimum total odds requirement, or a minimum stake. Once you've created your same-game parlay and placed the bet, the sportsbook may offer a bonus if your parlay is successful. The bonus amount or reward is usually based on the number of selections in your parlay and the specific terms of the promotion. Some sportsbooks offer tiered bonuses, where you receive a larger bonus for including more selections in your parlay.
Event Bonuses
An event bonus, often referred to as a promotional or special event bonus, is a temporary and specific promotion offered during particular sporting events, tournaments, or seasons. These bonuses are designed to attract bettors and encourage them to wager on a specific event or series of events. Sometimes they will come in the form of premade parlays for you to bet on. Usually event bonuses are offered within a specific time frame only and are aimed at the most popular events. These typically include major sports tournaments like the Super Bowl, World Cup, NBA Finals, or any other high-profile sporting event.
Sports Betting Bonuses: Requirements and Restrictions
If something sounds too good to be true, it probably is. Sportsbook bonuses are no exception. Typically, sportsbooks may have specific eligibility criteria for their bonuses. This can include basic eligibility requirements such as age restrictions, location, or account verification. Typically, requirements also include monetary requirements that enable the sportsbook a chance to make money, even when promising free money to bettors. It's crucial to thoroughly read and understand the terms and conditions associated with any sports betting bonus before accepting it. This will help you avoid any surprises and make the most of the bonus offers. Additionally, comparing bonuses from different sportsbooks can help you find the best value and terms that suit your betting preferences.
Rollover Requirements
Rollover requirements, also known as wagering requirements or playthrough requirements, are conditions imposed by sportsbooks and online casinos that dictate how much you must bet before you can withdraw any winnings associated with a bonus. These requirements are put in place to prevent players from simply taking advantage of bonuses without actually engaging in betting activities on the platform. Rollover requirements are expressed as a multiple of the bonus amount or the combined total of the bonus and deposit amount.
Let's explain rollover requirements with an example:
Suppose you're signing up for a sports betting website, and they offer you a 100% deposit bonus up to $100 with a 5x rollover requirement. You'll be able to see the rollover requirement listed in the terms and conditions of the bonus. You decide to deposit $400 into your new sports betting account. The sportsbook matches your deposit up to $100 with a $100 bonus, giving you a total of $500 in your account ($400 deposit + $100 bonus).
The rollover requirement is 5x the bonus amount, so you need to wager a total of 5 times your bonus amount before you can withdraw any winnings, or $500. You start placing bets on various sports events. Let's say you place bets totaling $500 over several bets. At this point, you have met the rollover requirement, and you are eligible to withdraw any winnings or remaining balance in your account.
Minimum Odds
It's important to note that not all bets may contribute equally to meeting rollover requirements. For instance, most sportsbooks will have rules regarding which bets count towards the rollover requirement, such as minimum odds. Minimum odds require you to place bets on events with a certain level of risk. This prevents players from simply making low-risk bets to meet wagering requirements.
Expiry Date
Most sportsbooks will add an expiry date to their bonuses, after which time they become invalid. Because bonuses are designed to encourage additional wagering outside your usual amount, an expiry date ensures players don't stretch out the bonus funds over their usual betting duration. For this reason, make sure to use your bonus funds within the specified time frame.
Game Restrictions
Some bonuses may only be applicable to specific sports or events. This can happen when a sportsbook wants to encourage betting on a less popular sport, or during a popular league's season and they can capture more interest from players seeking bonuses. Always read the terms and conditions to understand where you can use your bonus.
Bonus Abuse
Never try to secure multiple bonuses from the same sportsbook. Sportsbooks will have policies in place to prevent bonus abuse. Trying to create multiple accounts or exploiting bonuses can lead to account suspension or forfeiting any winnings. We strongly recommend against any of these strategies.
Last Updated: