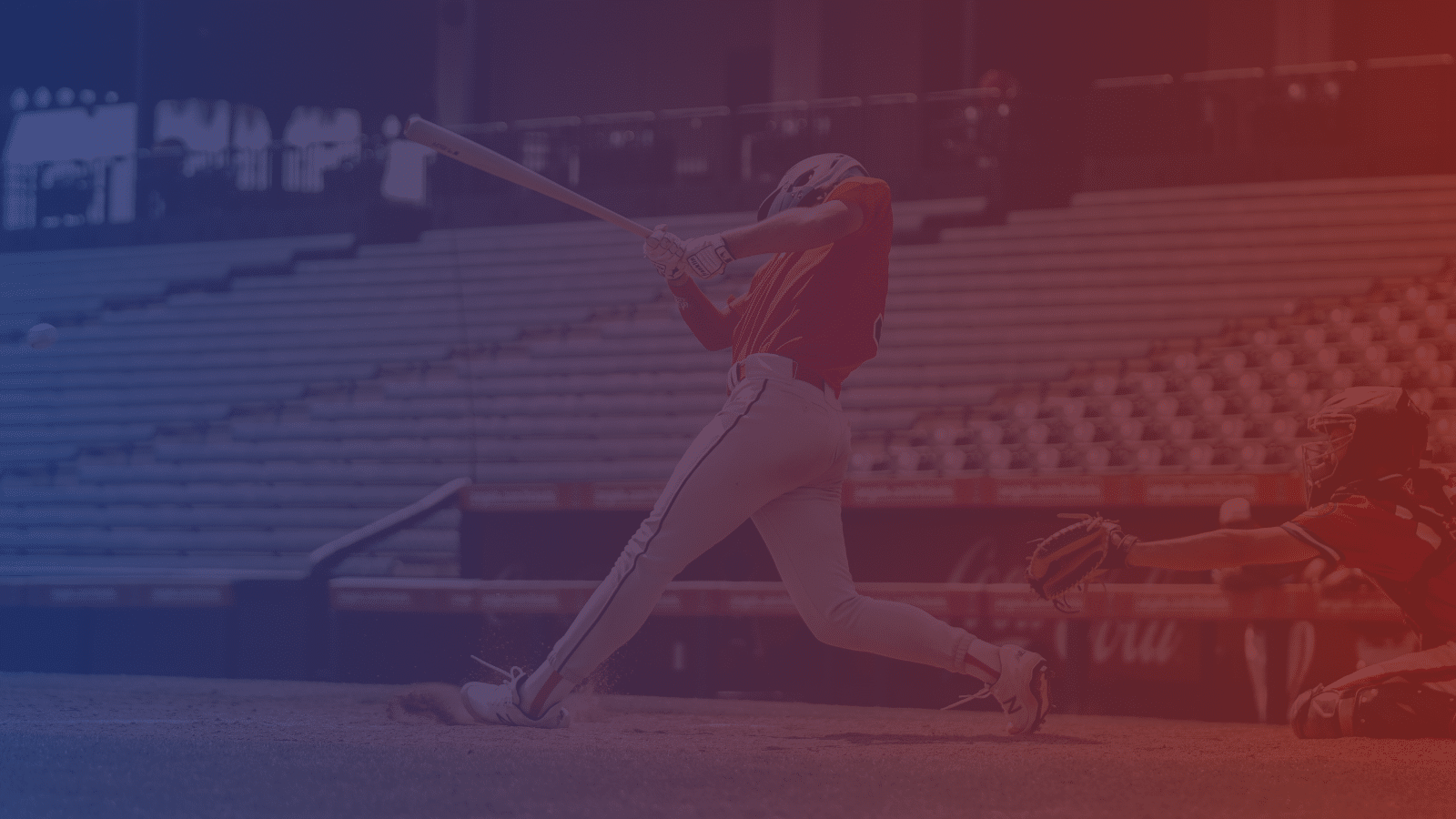 How To Place A Bet Online: Sports Betting Online For Beginners
UNIT 4.2 – HOW TO BET ON SPORTS ONLINE
Introduction to Placing Bets Online
Have you ever wondered how to actually place a bet through an online sportsbook? After all, what's the difference between depositing funds versus staking them? How can you build a parlay? How far in the future are odds published? Because sports betting today is dominantly online, sports bettors need to know the answer to these questions so they can navigate the process easily. These platforms offer a wide range of betting options, in addition to the most convenient ways to wager on your favourite sports events – which means understanding the ins and outs of placing a bet online is an essential lesson in getting started.
In this article, we walk you through the steps to place a bet at an online sportsbook, from getting started to collecting your winnings. We'll help you avoid simple mistakes, and get you through the account creation process with ease. In all, this article discusses:
This article is part of The Ultimate Beginner's Guide to Sports Betting, a course by Canada Sports Betting.
Watch: How To Place a Bet Online
How To Bet On Sports Online: Getting Started
Before you can start betting on sports online, you need to choose a reputable sportsbook. In the previous article, How To Choose a Sportsbook, we discuss all the factors you should consider before you deposit funds at a sportsbook. After you've researched various options, read reviews, and made sure the sportsbook contains all your favourite leagues, you're ready to create an account.
Create an account
Visit the sportsbook's website and click on the "Sign-Up" or "Join Now" button. Most books will let you create an account from either the app or their website. Fill in your personal information, generally including your name, email address, and date of birth. You may also need to create a username and password. Always double-check you've entered the correct information as you'll need to verify your identity if you want to collect winnings.
Verify your identity
Nearly all sportsbooks (and certainly all highly-reputable ones) will require you to verify your identity by providing a copy of your ID. This can be a driver's licence, passport, or permanent resident card. This step is essential to verify you are of legal age to gamble. Sportsbooks will not allow you to gamble until you have uploaded a piece of ID. Some bettors may feel uncomfortable uploading a piece of government ID to a website, however all highly-rated sportsbooks implement industry standard encryption to make sure player data is stored securely. If they allowed user data to be stolen, the sportsbook would go out of business pretty quickly. In other words, it's in their best interest to keep your data private and safe, so we recommend bettors upload a piece of ID upon sign up to get it out of the way and start betting.
Verify your location
It's important for players both in regulated and non-regulated areas to verify their location. Players in regulated areas, for example Ontario, must verify their location so that they can only access Ontario-licensed sportsbooks. If a sportsbook allows a player within Ontario to bet with them, and they do not hold a license, the sportsbook could face significant fines and is under no obligation to pay out player winnings. Any sportsbook attempting to operate in a regulated area without a license is likely an unsafe option.
Conversely, a bettor outside of a regulated area must confirm their location so grey-market sportsbooks do not accidentally show them the regulated version of the sportsbook. In addition, some sportsbooks operate in regulated areas only, and therefore will not honour winnings for users who lied about their location.
In order to verify your location, most websites will prompt you to download geo-tracking software. This software is harmless and simply sends data to the sportsbook to verify your IP address. If you're using the sportsbook's app, it will prompt you to allow location services. Both of these features are simply used to verify that your betting location is where you claim, and is not shared with third parties.
Set up deposit and loss limits
Before depositing funds, we recommend all gamblers set up both deposit and loss limits. Responsible gambling is crucial when getting started so you can hold yourself accountable to staying within your limit. This helps you prevent overspending, and helps you prevent falling into some of the most common beginner traps. A deposit limit is exactly what it sounds like – it's a limit you tell the sportsbook you'd like to set that prevents you from depositing more money into your wallet in a given timeframe. In addition, a loss limit will prevent you from gambling further if you've already lost more than the limit you've set, again in a time-period indicated by you.
How To Deposit Funds
The next step in placing a bet online is depositing funds into your account. Like an online wallet, or similar to preloading a rewards card, you have to deposit funds into your account before you can use them to bet.
Typically, when you first create your account, you'll be brought to the banking section of the site immediately to make a deposit. If for whatever reason you exit from the banking section without making a deposit, you can navigate back there with the following steps and deposit funds.
Here's how to deposit funds into your account:
Log in: Enter your username and password to log in to your account.
Go to banking options: Once logged in, you'll be able to access your wallet along the top navigation bar. Typically it will be labelled as "deposit" or "banking".
Select a deposit method: From there, select a deposit option. Common choices you'll be offered include credit or debit cards, PayPal, bank transfers or iDebit, e-checks, and prepaid cards.
Enter an amount: Specify the amount you want to deposit and follow the instructions to complete the deposit.
Confirm the amount: Verify the transaction details and confirm the deposit.
From there, your money should appear immediately or within a few hours (depending on the chosen deposit method) for you to bet with. If you're hoping to collect a first deposit bonus, you must wait until the bonus funds are deposited to use your initial deposit funds. Otherwise, you may forfeit your bonus.
How To Place A Bet Online
Once your account has funds in it, you're ready to place your bets. Sportsbooks use a betslip, or bet card, to tally your bets. When sportsbooks used to operate exclusively in-person, a bet card was a physical card for bettors to write down their selections. For online sportsbooks, the bet card can be thought of like a shopping cart where you store your selections until you're ready to check out. The amount of steps to place a bet will vary by sportsbook, but typically they all follow a similar process:
Choose a sport: Navigate to the sports section of the sportsbook. Browse the sports offered by the sportsbook and select the one you want to bet on.
Select an event or league: Pick a specific game, match, or league within the chosen sport. Sportsbooks will usually offer futures for larger leagues early on in the season (such as the NFL), and update odds right up to the day of the game for other leagues (such as the UFC). If you can't find a specific event at your favourite sportsbook, it's likely you're just too soon for the updated odds.
Choose your bet: Different betting options will be available depending on the sport and event, such as moneyline bets, point spreads, or totals. Select the type of bet you want to make by clicking on the odds you're interested in. Once you click on the odds, that bet will be added to your betslip. You can select as many bets as you like and they will all keep adding to your betslip.
Build a parlay: You will have the option to build your bets as a parlay, or as single bets. When you add bets to your bet card, there will typically be a toggle switch to indicate whether they should be treated as individual bets or as an accumulator. Be sure to double check the toggle is set where you want before you confirm your bet.
Set the stake: As a bet is added to your betslip, you will be prompted to enter a stake amount. Most sportsbooks will show you the estimated payout as you enter your stake amount for each individual bet, in addition to the total potential payout if multiple bets are selected.
Confirm your bet: Review your selections and confirm your bet. Be sure to double-check your bet slip before confirming.
How To Collect Your Winnings
If your bets are successful, you'll next be able to collect your winnings. Sportsbooks deposit winnings into your account at different speeds, so if you'd like to collect winnings quickly be sure to choose a sportsbook with a fast payout speed. Typically payout speeds range from a few hours to five days, though some can take several weeks. You can find the payout speed for each sportsbook in its respective sportsbook review.
Use the following steps to find and collect your winnings:
Check your account balance: Log in to your sportsbook account and check your balance to see if your winnings have been credited. They should be deposited to your wallet, and added to any deposits that have yet to be staked.
Withdrawal request: Navigate to the cashier or withdrawal section of the sportsbook. Typically this can be found by selecting your balance (which should be along the top navigation bar), from which you can select "withdraw".
Select withdrawal method: Choose your preferred withdrawal method. Depending on the method chosen, you may also need to provide additional information if you have not already provided your bank account details.
Specify amount: Enter the amount you wish to withdraw. You do not need to withdraw all your winnings if you don't want to. You can leave winnings in your sportsbook wallet if you'd like to use them for additional bets.
Confirm withdrawal: Review your request and confirm the withdrawal. The amount should be transferred to your chosen account shortly.
Last Updated: