Find the best La Liga Odds and other La Liga betting resources like picks here.
The next match will be displayed here once announced.
"Bet365 odds are subject to change"
Odds to Win La Liga 2022-23 Championship
Who will be crowned as Champion of La Liga? Odds last updated on May 23, 2022:
La Liga's Top Scorer 2022-23 Odds
Who will be La Liga's Top Scorer 2020-21? Prices updated May 23, 2022:
La Liga's to be Relegated 2022-23 Odds
This is often a very exciting market, as the top of the table is dominated by two or three teams each year. Many look to the relegation battle as a source of value in the market. Who will be relegated from La Liga 2020-21? Prices updated May 23, 2022:
How to Make Money with La Liga Odds?
Before betting on and making money off La Liga soccer betting odds, Canadians need to find the right online sportsbooks.
There are multiple aspects to consider before picking an online sportsbook for your La Liga betting odds.
The first to consider and compare are the bonuses and rewards available.
All our promoters offer a form of welcome bonus to new users. Canadians should look at the different options available and pick the one that best reflects their betting needs. Canadians should also see what online sportsbooks are offering promotions on the La Liga season.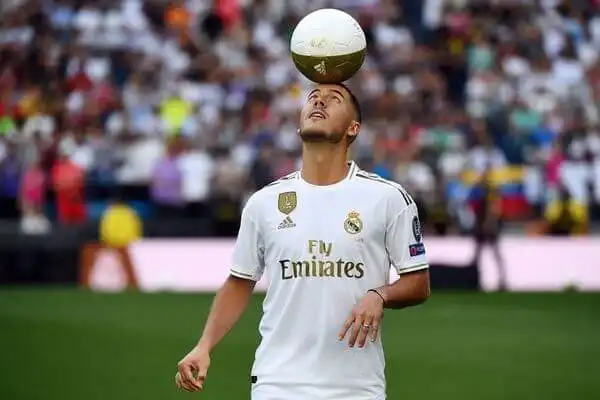 Canadians should also investigate what La Liga soccer markets are available for betting and what online sportsbooks offer the highest odds.
Different sportsbooks specialize in various aspects of La Liga betting, meaning those more interested in futures markets may want to check different Canadian betting sites than those looking more at pre-match odds or soccer prop bets.
Also, knowing what online sportsbooks offer a mobile betting website or app. Most of our partners provide one or the other, but some have a better way to present their sports betting odds on their mobile site or app.
How to find the best welcome bonus for La Liga odds?
Before you find the best online sportsbooks bonus to use on soccer odds, you need to differentiate the options available.
There are two main types of welcome bonuses.
The first, and most common, is an initial deposit bonus. Their bonuses are given to new users once they create an account and make their first deposit. Online sportsbooks will match the user's first deposit (up to a maximum, which differs between online sportsbooks).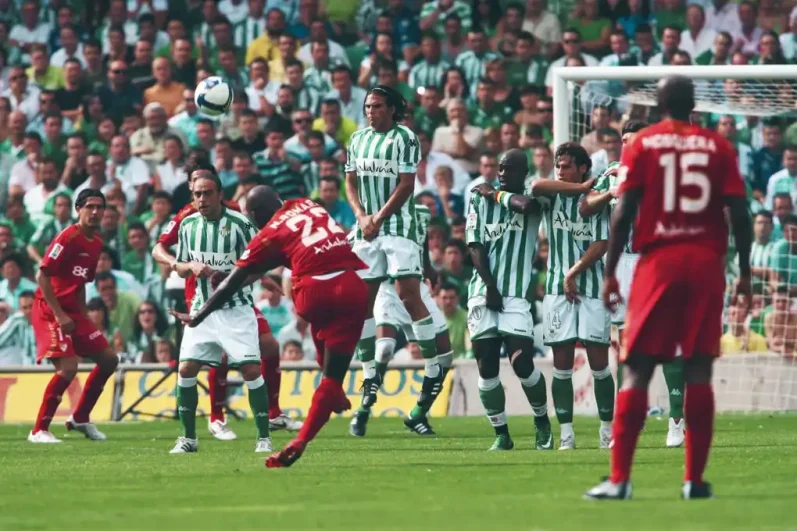 Canadians are welcome to use their welcome bonus to wager on some of La Liga's predictions or on just about anything sports the online sportsbook offers.
There are stipulations when using the bonus. Bettors need to wager before they can make withdrawals from their accounts. Betting is necessary because of a rollover requirement (which requires users to bet between six and ten times their total deposit and bonus before they can make full withdrawals from their account).
The other bonus is a free bet bonus. Once you have set up an account and made your first deposit, some online sportsbooks will offer you a free bet between $5 and $10. These bonuses are eligible on La Liga title odds as long as the minimum odds requirement (odds of 1.40 or higher on most online sportsbooks) is met.
What is the Best Mobile Experience for La Liga Odds?
As many know, the mobile experience has supplanted the desktop for the majority of Canadians. This is also true for Canadians betting online.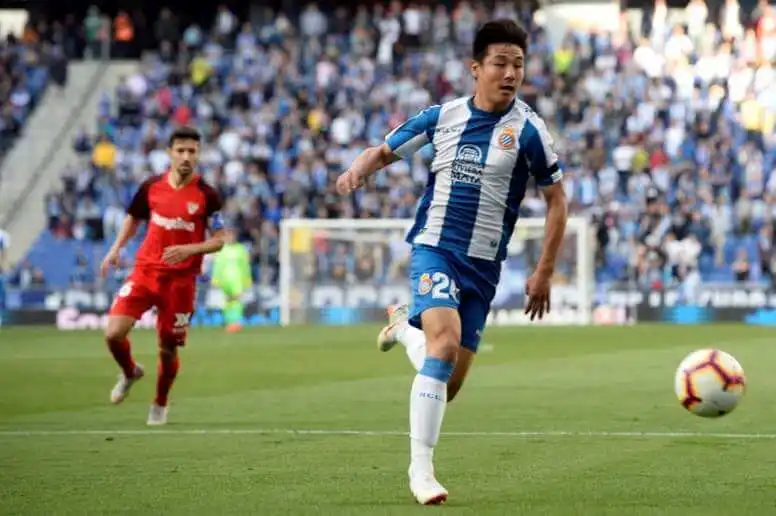 While there are some differences between the mobile and desktop experience when betting, these differences are primarily in appearance and do not affect the types of odds available.
For example, if someone were betting on a sportsbook, they would be able to bet on La Liga relegation odds to stay up on either the mobile or desktop experience.
On mobile sites and apps, Canadians will need to search a little more to find the markets they want to wager, as most mobile options scale down the experience, so it works better on a smaller screen.
There are not options out there that work only on mobile, as this can restrict some users who wish to look at multiple La Liga league odds at once.
Which Sportsbook has the highest La Liga betting odds?
All the online sportsbooks we have partnered offer La Liga betting odds. Some do have higher odds than others, whether it is on pre-match odds, prop betting or futures.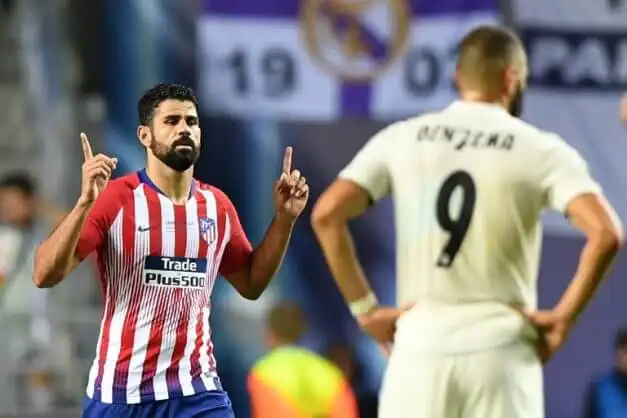 Figuring out what online sportsbooks has the highest odds available on La Liga CAN be a time-consuming ordeal if they opt to search every online sportsbook individually.
Of course, there is a simpler and faster way. Here at Canada Sports Betting, we highlight odds at the top of our page on different La Liga markets.
We pick from the best online sportsbook for La Liga betting to help Canadians find the best odds.
We also keep a fresh batch of the best futures odds on La Liga, updating weekly to show the best odds to win La Liga in 2020 and not get relegated at the end of the season.
La Liga is not the only league we highlight the best odds for. We keep up-to-date Champions League odds and Europa League odds, so you can see the chances of a club from La Liga winning the title.
The hardest to find the highest odds for is La Liga's live betting. Most Canadians will stick to their favourite online sportsbook for their live betting.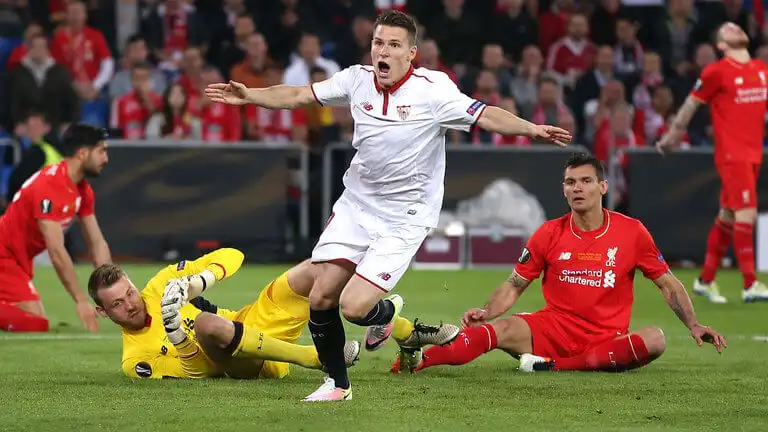 Which Sportsbook has the Most Current La Liga Odds?
Not all sportsbooks open their La Liga odds for betting at the same time. Some wait for the larger sportsbooks to set their odds first.
For example, William Hill, one of the largest sportsbooks in the world, will open their odds before some of the smaller options.
Some online sportsbooks will focus more resources on creating a more considerable section of proposition bets ten releasing their odds first. Betway is one best online sportsbooks for soccer proposition odds.
For Canadians looking for the best selection of futures markets, they could consider checking out Sports Interaction (SIA). Sports Interaction (SIA) offers futures, not on just the league champion, but on what team will finish with more points or combination wagers on league winner and whether a team will be relegated at the end of the season.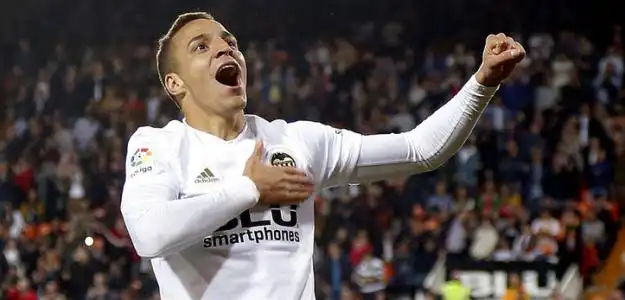 You may also see a trend in online sportsbooks based in Gibraltar (as it neighbours Spain), opening odds on La Liga faster than competitors.
One of the biggest online sportsbooks, 10bet, has a headquarters in Gibraltar and is known for being one of the fastest to open All La Liga matches.