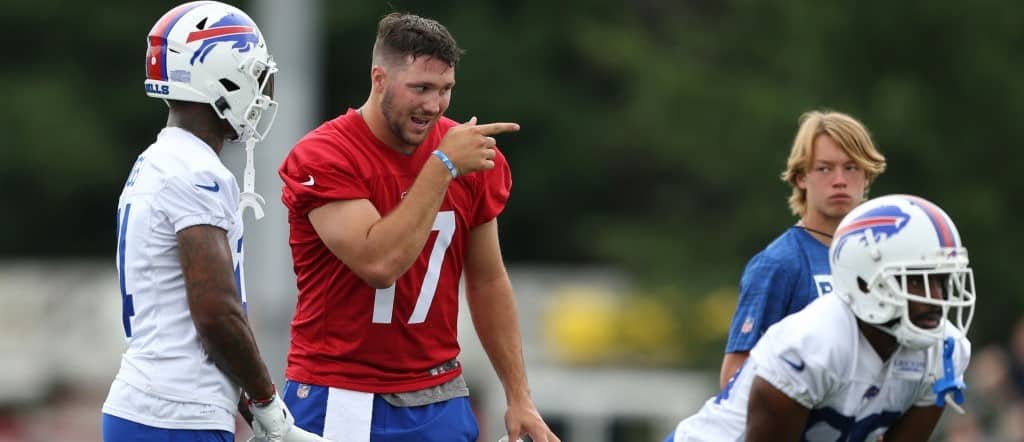 It's been a long summer for NFL bettors, and they're likely chomping at the bit to wager on some game action.
But betting on the NFL preseason shouldn't be handicapped the same way as the regular season. There are plenty of nuances to betting on games that don't matter in the standings, and teams will have varying motivation levels from week to week.
Bet on Colts vs. Bills Preseason Week 1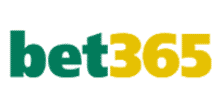 IND -3.5
BUF +3.5
Here are a few tips for betting on the NFL preseason:
Don't blow your bankroll
This is not the time to start unloading a major portion of your bankroll.
In fact, you should be asking yourself, if you haven't already, what your bankroll is for this NFL season? Set aside a separate amount of money that you aren't using for your daily, weekly, or monthly bills. You need to make sure that if you lose this bankroll, in its entirety, it won't impact your day-to-day life in any way. Only use your disposable income for betting on sports.
A good way to ensure you stay within your spending limits is to use the responsible gambling tools available at your online sportsbook. For example, at bet365, you can set deposit limits, time limits, or loss limits. You can set these tools to a daily, weekly, or monthly frequency to make sure you're not going overbudget. Do yourself a favour and use them!
If you're new to betting on the NFL, or football, start small with micro bets (maybe just $1 wagers) and get your feet wet. You want to make sure your bankroll is healthy for when the games matter and you have solid information regarding injuries, rosters, and coaching schemes/game plans.
Remember to go into the season with the mentality that your wagering is for entertainment purposes. It's extremely difficult to be a profitable long-term sports bettor. Have realistic expectations.
Experiment and learn new bet types
The preseason is the perfect time to get educated and learn new bet types.
Maybe you've placed a few wagers on the moneyline, spread, or totals in the past. Now's the perfect time to branch out into the wonderful world of props, teasers, parlays, and futures bets. Educate yourself on the different markets available and expand your horizons as a football bettor. You'll have a more enjoyable experience throughout the season if you do.
You won't see as many markets available at your online sportsbook during the preseason as you will during the regular season, but there are enough bet types to expand your horizons.
Preaseason Week 1 Weekend Games
| Home Team | | | Away Team | Date/Time (ET) |
| --- | --- | --- | --- | --- |
| Chicago Bears | -3.5 | +3.5 | Tennessee Titans | Aug. 12, 1:00 PM |
| Buffalo Bills | +3.5 | -3.5 | Indianapolis Colts | Aug. 12, 1:00 PM |
| Carolina Panthers | -3.5 | +3.5 | New York Jets | Aug. 12, 4:00 PM |
| Dallas Cowboys | +4 | -4 | Jacksonville Jaguars | Aug. 12, 5:00 PM |
| Baltimore Ravens | -4.5 | +4.5 | Philadelphia Eagles | Aug. 12, 7:00 PM |
| Los Angeles Rams | -3 | +3 | Los Angeles Chargers | Aug. 12, 9:00 PM |
| New Orleans Saints | -3 | +3 | Kansas City Chiefs | Aug. 13, 1:00 PM |
| Las Vegas Raiders | +4 | -4 | San Francisco 49ers | Aug. 13, 4:00 PM |
Stay on top of the news
Monitoring the news cycle of a particular NFL game is always important before placing your wagers, but it's even more important during the preseason.
During the preseason, teams can carry up to 90 players on their respective rosters before cutting them down to 53 by the end of August. That means several players you're likely not familiar with will be playing in these exhibition games as coaches evaluate whether or not to keep them for the regular season.
Regular starters will likely be on strict snap counts throughout the preseason in an attempt to keep them healthy and fresh for the regular season, and coaches will often reveal how long key players, like quarterbacks, will play in these games ahead of time.
For example, it's very common for starting quarterbacks to only play a quarter or two, or maybe even just a few offensive sets, before making way for other quarterbacks on the depth chart. Getting to know the depth charts of teams at the key offensive positions, like quarterback, running back, and wide receiver, will be vital to handicapping these preseason games. It'll also help you get familiar with the key players on each team before you begin wagering on the regular season.
Teams will experiment more
Preseason games can be sloppy and unpredictable as players rotate in and out much more than a regular season game. Teams are also more likely to go for it on a two-point conversion after a touchdown or gamble on fourth down. Remember, this is the time for these teams to test out plays in these scenarios before actually solidifying them in the playbook. You might also see more onside kicks and trick plays.
Some NFL head coaches and teams take the preseason more seriously than others. For example, the Baltimore Ravens have won 23 straight preseason games and are 24-4-1 ATS in their past 29 exhibition games.
The three-point spread and line moves
These preseason games can be incredibly hard to set lines for, so oddsmakers usually open them at, or around, the number three. As the week progresses leading up to the games, many sportsbooks will move these lines drastically in favour of one team as more news regarding rosters and playing time breaks throughout the week.
You can keep track of these line moves at Action Network, and bet accordingly. Following these lines move can give you an idea of which side the sharp (professional sports bettors) money is landing on. Be careful about fading big line moves.
According to VSiN (Vegas Stats & Information Network), underdogs in the +1 to +3 range own a highly profitable record of 149-102 ATS (59.4%) in the preseason since 2015. You won't see too many teams favoured by more than seven points in the preseason, as there have been only 11 teams favoured by more than a touchdown since 2010, and they went a combined 3-8 against the spread.