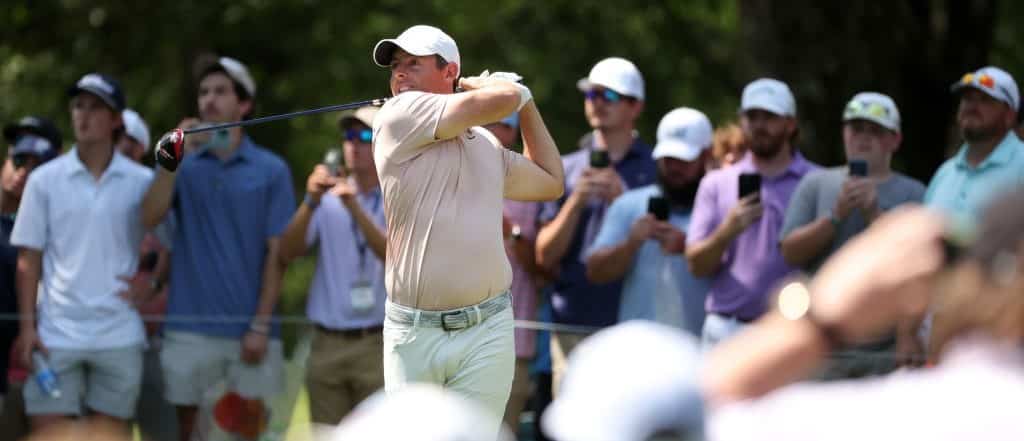 The 70 players that entered the FedEx Cup Playoffs have now been thinned down to just 50 golfers after the St. Jude Championship. The playoffs now shift to the BMW Championship, taking place at Olympia Fields Country Club near Chicago, IL. We will get a clearer picture as to who will walk away with the FedEx Cup Championship following the Tour Championship, slated as the last event of the year.
What does the BMW Championship hold? Let's take a closer look at those still in the field and their odds at bet365. We will get a better idea of the contenders, the long shots, and the guys who you should probably stay away from altogether as this year's PGA Tour season nears its final days.
Canadians in the field
There are still four Canadians among the top 50 headed to the BMW Championship. They run the gamut from quiet contenders to total long shots. That said, each still has the potential to make it to the final stage at the Tour Championship.
Corey Conners (+4500): Conners has largely been very good over the last two months. Aside from a missed cut at the U.S. Open and a T52 performance at The Open, Conners has finished in the top 20 four times, including a pair of top-10 finishes. He's clearly the best Canadian in the field.
Adam Hadwin (+9000): It feels like the bottom has to drop out for Hadwin soon. He had missed three consecutive cuts prior to finishing T16 at the St. Jude Championship. Was that an aberration or a sign that he's trending up?
Adam Svensson (+11000): Svensson has hung around with up and down results. He finished T37 at St. Jude just a week after finishing T7 at the Wyndham Championship. Which Svensson will we get?
Nick Taylor (+17500): Taylor has been interesting over the last three months. He has five missed cuts, a T24 (St. Jude), and a T19 (Scottish Open). Like Hadwin, it feels like he's hanging on in the playoffs for dear life.
Corey Conners to be the top Canadian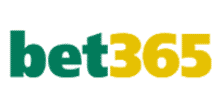 +150
Outright odds
What does the rest of the field look like? Here are the complete odds for the BMW Championship later this week:
All odds courtesy of

Three players to back
Which names are worth putting a pretty penny on? These three names have been there most of the year and continue to move in the right direction. If you are going to back anyone, it better be one of these three players.
Rory McIlroy (+700): Third in the FedEx Cup standings, there have been few players as consistently good as McIlroy has been this season. He won just a few short weeks ago at the Genesis Scottish Open and finished T3 at the St. Jude last week. He's been there at the end with a chance to win nearly every tournament since finishing T47 at Wells Fargo. There are few bigger threats right now than Rory.
Patrick Cantlay (+1000): Cantlay forced a playoff with Lucas Glover last week, ultimately finishing as the runner-up at St. Jude. He's definitely moving in the right direction. Even more promising is that it hasn't quite felt like he's been at his best. If he truly hits his ceiling, he could take home the FedEx Championship when all is said and done.
Tyrrell Hatton (+2800): It seems as though everyone loves Hatton, who currently sits 26th in the FedEx Cup standings. Hatton is one of those players that is either right there at the end (T3 at the RBC Canadian Open, T6 at the Scottish Open) or seems to finish outside the top 20. He finished T43 at St. Jude, leaving a lot to be desired. But if he can return to his form from May and early June, there are few better players on the Tour than Hatton.
Rory McIlroy top-5 finish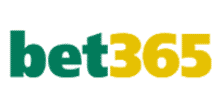 +150
Three players to fade
By now, we're down to the 50 best players in the world. When we talk about "fading" a player, it isn't necessarily that the bottom will fall out. That said, you're here for winners and these three players aren't feeling like great picks to do so for their own reasons.
Tommy Fleetwood (+2000): Fleetwood and Homa have a lot in common, which is both a good and bad thing. Fleetwood has shown the talent to be one of the top players on the Tour. He's also finished in the top 10 in his last six starts, including a trio of top-5 finishes.
That said, Fleetwood might be the ultimate "he doesn't finish" guy on the Tour right now. He missed a 23-foot birdie last week that would have put him in the playoff, falling short once again. You either get quite frustrated by his lack of finishing skills or want to root for him even harder.
Max Homa (+2500): Homa is interesting because he's been very consistent. Since the Farmers Insurance Open, where he won, he has finished in the top 10 in seven of his 15 starts. He has become a high-level consistent player across the board. So, why fade him? For starters, it took an eagle on the par-5 16th hole last week to make up for a largely disappointing day. That said, he did finish in the top 10 at St. Jude, too. Until Homa shows he can make the late push in big moments, hedge Homa as a top-10 finish instead.
Lucas Glover (+4000): How do you fade a guy who has been extremely hot over the last couple of tournaments? Glover has moved up to fourth in the FedEx Cup standings after winning the Wyndham Championship and last week's St. Jude Championship. If you're looking for an outright winner, asking someone to do so three weeks in a row is a tall task. Still, taking him to place in the top 10 would be a sound pick because he's been red hot. The one caveat is that there's a lot of pressure here. He not only has the FedEx Cup to worry about, but is also 16th in points on the potential Ryder Cup team. That's a lot for one golfer to handle.
Lucas Glover top-10 finish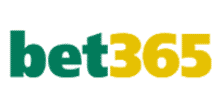 +275
Three potential dark horses
Not everyone who wins these things starts out in the pole position. As evidenced by Glover, sometimes a name comes from out of left field to win the event. There are a few names that you should be keeping a close eye on as the BMW Championship approaches.
Corey Conners (+4500): Recency bias is a dangerous thing, but it is hard to not like what Conners has been doing. Conners finished strong with a 65 to come in T6 at TPC Southwind. He did a lot of great things, such as putting above field average. His putting has historically held him back. That said, he has been strong on the greens of late, gaining strokes putting over his last three starts. His T6 finish might not have had a strong feeling of a win, but it could be indicative of the potential to keep trending in the right direction.
Matt Fitzpatrick (+5000): Fitzpatrick is interesting given his odds. He's quite high despite finishing tied for last in Memphis just a week ago. He hasn't managed to crack the top 40 in his last four starts, either. That said, Fitzpatrick likes to play on hard courses and Olympia fits the bill. He might not be the strongest bet to win the BMW Championship outright, but he could be one of the surprise names to make a push late into the tournament. Don't be shocked if he pulls out a top-20 finish or better.
Sahith Theegala (+8000): Theegala is coming off a T13 finish at the St. Jude Championship in Memphis just a week ago. While that might not seem like the most impressive finish, it has been a steady progression in the right direction for him. He enters the BMW Championship 31st in the FedEx Cup Standings. For a young player like Theegala, cracking the top 30 will mean more than it would for some others. That's especially true because it grants automatic qualification for next year's majors. While he might not win, a strong push from Theegala could see him advance to the Tour Championship.