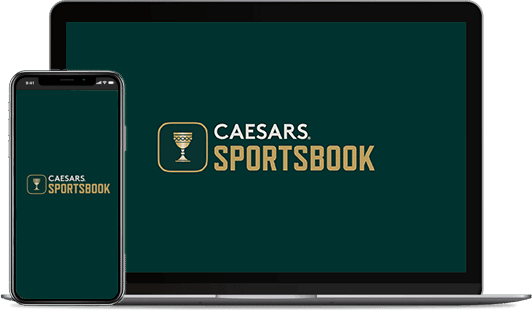 Caesars Ontario Sportsbook Review
Terms & Conditions Apply
19+ I New depositors only I T&Cs apply
19+. Ontario players only. T&C apply. Please play responsibly - connexontario.ca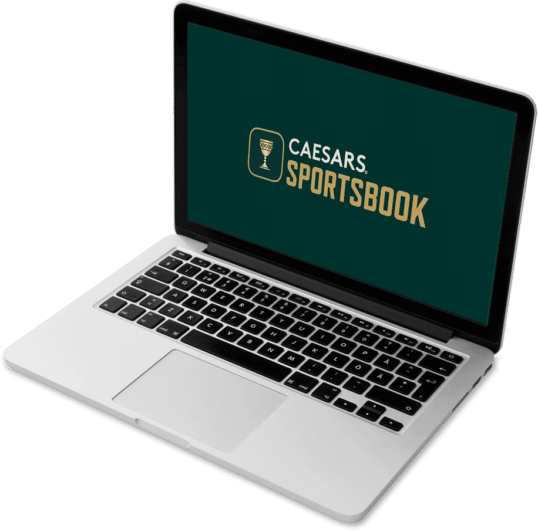 The world-famous Caesars Sportsbook, one of the preeminent sports betting providers on the planet has arrived in Ontario, ready to build on the immense success the company has had in capturing an impressive 21% markets share in the blossoming U.S. mobile sports betting industry. The elite Caesars Canada app is the culmination of years of gambling experience the company has garnered in the US market, combined with the assets it gained when European heavyweight mobile provider William Hill was acquired by the company in 2021.
Now, Caesars mobile sports betting app moves north of the border, specifically Ontario, where the company has had a presence since 1994, thanks to their government owned retail facility – Caesars Windsor Hotel & Casino. That facility doubles as the first licensed sportsbook in Canada when sports wagers first started taking place in 2006.
As one of the true heavyweights in the sports betting universe, Caesars Ontario's mobile launch is a huge deal on Canada's path toward acceptance of a wide-ranging legal sports betting platform. This Caesars App Review will dive into what makes the sportsbook special, and perhaps some of the underwhelming aspects of the launch of one of the most anticipated sportsbooks arriving on Canada's shores.
Let's take a peek at the markets has a presence in, how to register for the Caesars Ontario sportsbook, dive into the Caesars app review, the sports available to bet on, the markets Caesars Canada covers, the company's banking options, and their customer service.
Longstanding global history
Strong mobile apps
Top tier customer support
Some speed issues at launch
Caesars Sportsbook Bonus
Caesars Sportsbook is eager to bring in new Canadian members and offer all sorts of incentives to join. Registration is free and always open!
Deposit And Get Started!
Caesars Sportsbook Ontario
Caesars Canada brings with it name recognition to the Ontario market and as mentioned, its share of experience catering to Ontario bettors. Caesars has decades of experience in the legal gambling game. When combined with William Hill's immense know-how in the mobile sports betting realm, it is no surprise it debuted in Ontario as one of the most trusted brands going live on April 4, 2022, a day that will be looked back on with fondness for the Ontario wagering scene.
A top-tier bonus structure, competitive odds, a unique knowledge of what North American sports bettors are focused on, a cutting-edge approach to wagering markets, banking options and an established Rewards Program are aspects of the Caesars Sportsbook app that set the provider apart from the rash of competition they face in the exciting Ontario market.
Where Caesars has been successful
Caesars Sportsbook app has cut their teeth in a number of huge American sports betting jurisdictions. Arizona, Colorado Washington DC, Illinois, Indiana, Iowa, Louisiana, Michigan, Nevada, New Jersey, New York, Pennsylvania, Tennessee, Virginia, and West Virginia are all home to successful Caesars mobile sports betting platforms. Together, they have allowed Caesars a 21% market share in the U.S.
All of Caesars' experience and momentum in those states carried over to an Ontario market that went live as of April 4, 2022.
How to sign up for the Caesars Ontario experience
Caesars Ontario is home to one of the most streamlined sign-up procedures in the business. As a veteran of the sports betting scene, Caesars has managed to ensure that registering for their Caesars Sportsbook app is quick and painless. The registration procedure should take 3-5 minutes from start to finish and makes you immediately eligible for any Welcome Bonus and Rewards that come along with registration.
Caesars Ontario will require you to enter your full name, email, address, phone number, last four digits of your SIN, and date of birth in order to verify who you are and that you are of legal age to place a bet in Ontario.
You will then be required to provide a password and to come up with a set of security questions before moving on. Once you have verified that you are indeed 19 years of age or older, you will be able to claim any promotions offered by Caesars and will be able to use any of their slew of banking options to make your first deposit. More on that later.
Caesars Sportsbook Safety & Security
As a purveyor of sports betting options and holder of bettors' personal and banking information, questions will frequently arise about the safety and security of the Caesars Ontario app.
We are happy to report that Caesars, as one of the true industry leaders boasts one of the most secure platforms in the global market. Not only has the sportsbook withstood stringent regulatory hurdles in their share of American markets, but it has endured arduous vetting by the Alcohol and Gaming Commission of Ontario. We can't discount their nearly 20 years already operating in the Ontario market at Caesars Windsor Hotel & Casino and their sportsbook there which has been around for 15 years.
Caesars employs all of the best encryption software available in the market and a search of any nefarious activity south of the border turned few if any concerns.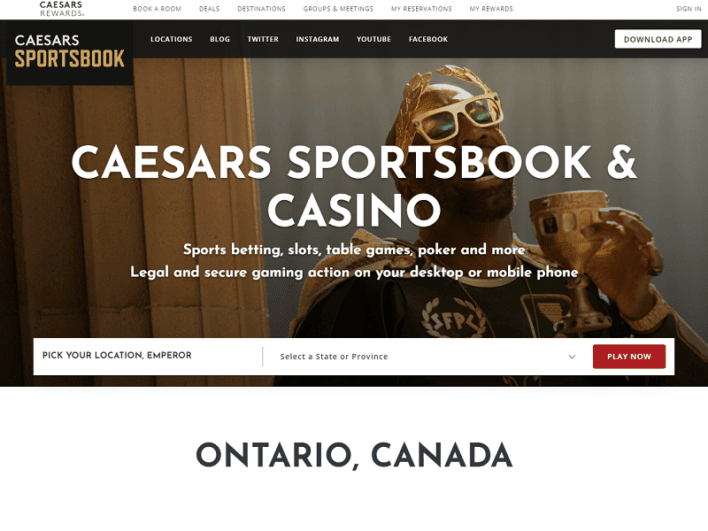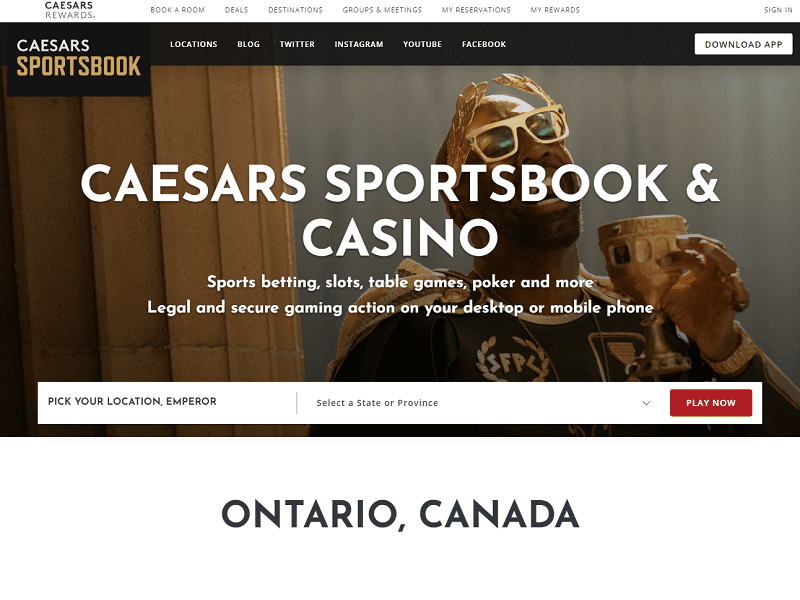 Connect to Caesars Sportsbook From Anywhere
Open a free personal betting account; make an initial deposit, collect valuable welcome rewards and wager on thousands of options instantly!
Take Me To Caesars Sportsbook Betting!
---
Caesars Sportsbook FAQ
Is Caesars sportsbook legal in Canada? Is Caesars sportsbook legal in Ontario? Can you use Caesars Sportsbook in Canada?
As of August 2021, single-game betting and an expansive sports betting platform was legalized in Canada. Caesars was one of the lucky ones to be licensed in Ontario for mobile betting and officially went live April 4, 2022 as one of the biggest names at launch. Caesars has been operating a retail sportsbook in Windsor since 2006.
Can I use Caesers Sportsbook in other states?
Your ability to continue playing with your Caesar's Sportsbook account will depend on what state or province you're located in at the time of accessing it. These rules keep changing as laws evolve, with the book currently available in Ontario, the Bahamas, and nearly two dozen US States, but total North American coverage remains a work in progress.
Do you win real money on Caesar's Sportsbook Ontario?
Yes, money earned on Caesar's Sportsbook is real money. Now, there are some limits on cashing out if you're working with promotional credit, so make sure you meet those requirements, but any money you deposit and any credit which is fulfilled can be converted back into cash. Keep in mind that this also means that money lost is real money lost, so play responsibly.
How do I get my money from Caesar's Sportsbook? How long does it take to get your money from Caesars Sportsbook Canada?
Once logged into the app, selecting your balance in the top-right corner will lead you to an easy process to withdraw your funds. The exact amount of time will depend on the day of the week you withdraw, but you'll usually see your funds in a couple of business days, if not sooner. PayPal, for example, is usually processed on the same business day. There is a single-withdrawal minimum of $20, with maximums depending on the method used.
How do I fund Caesars Sportsbook? How do I deposit money into Caesars app?
Similar to the above question, one simply has to log into their Caesars Sportsbook Canada account and select their balance in the top right to begin the process of depositing money. Caesars has a wide variety of deposit methods, most of which will process immediately. There is a $20 deposit minimum.
What does Caesars sportsbook offer to new players?
Caesars is known for its generous member incentives and the Ontario market is no different. Promotions and Incentives change frequently – check with the site and be sure to take advantage of all the benefits Caesars offers.
Does Caesars have an Android App?
Caesars boasts an elite mobile app that is available both on the site and through Google Play.
Does Caesars have an iPhone App?
The iOS version of Caesars Ontario Sportsbook is also top notch and is available on the App Store.
What sports can I bet on with Caesars Ontario?
Caesars provides its clientele one of the most complete menus of sports in the business. There will be a focus in Ontario on the NHL, NFL, MLB, and NBA of course.
---