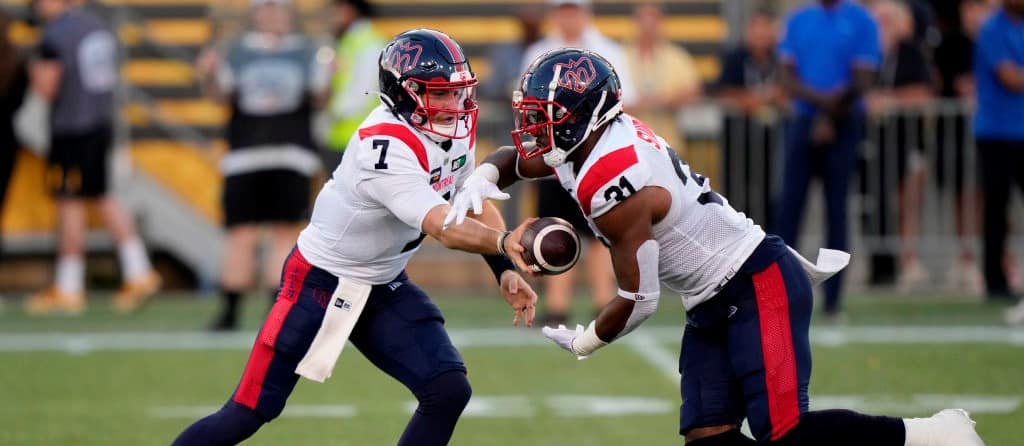 As we approach the midpoint of the CFL season, it's clear that three teams — the Toronto Argonauts, Winnipeg Blue Bombers, and BC Lions — are a cut above the rest and are serious contenders for this year's Grey Cup in November.
Week 11 will get underway on Thursday night when the awful Edmonton Elks visit the Hamilton Tiger-Cats. The Elks had the Blue Bombers on the ropes last week, but they epically collapsed after jumping out to a 22-point lead to remain winless on the season.
Bet Boost: Toronto Argos to win the Grey Cup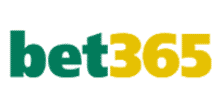 +200
On Friday, Winnipeg will visit the Calgary Stampeders. That contest will be followed by the Ottawa Redblacks hosting the Montreal Alouettes and BC visiting Saskatchewan this weekend.
Here's a look at the latest CFL Grey Cup outright odds, followed by our bet365 Week 11 betting preview:
| Team | Grey Cup Outright Odds |
| --- | --- |
| Toronto Argonauts | +180 |
| Winnipeg Blue Bombers | +180 |
| BC Lions | +320 |
| Montreal Alouettes | +650 |
| Saskatchewan Roughriders | +2000 |
| Calgary Stampeders | +2500 |
| Ottawa Redblacks | +2500 |
| Hamilton Tiger-Cats | +2500 |
| Edmonton Elks | +100000 |
All odds courtesy of

Edmonton Elks @ Hamilton Tiger-Cats (-5.5, 45.5 o/u)
About the Elks (0-9 SU, 3-6 ATS, 3-6 o/u): Can things get any worse for the Elks? They've now lost 22 straight home games and are 0-9 on the season following last week's 38-29 loss to Winnipeg.
Canadian quarterback Tre Ford and his blazing speed injected some life into the Edmonton offence and helped get the team out to a 22-0 lead, but the Elks collapsed in the second half and allowed 21 unanswered Bombers points to cough up the lead and the game.
The latest loss caused another casualty in the front office, as the Elks announced that they mutually agreed to part ways with President and CEO Victor Cui. The search for a new President and CEO will commence in the coming weeks.
With Ford under centre, this team looked much more competitive than it has all season long. And star receiver Eugene Lewis will return from injury this week after missing six games. This could be the week Edmonton puts an end to its current 13-game losing streak dating back to last season.
About the Tiger-Cats (3-5 SU, 3-5 ATS, 3-5 o/u): Hamilton is coming off a bye week after a 27-14 loss to Montreal in Week 9. Injuries to both of their top quarterbacks — Bo Levi Mitchell and Matthew Shiltz — have severely impacted the team's ability to score points.
The Tiger-Cats are averaging just 20 points per game (seventh in the CFL) through eight games and they're averaging a league-worst 76.1 rushing yards per game despite having a competent running back in James Butler. After racking up 1,060 yards on the ground last season for the Lions, Butler has only rushed for more than 66 yards in a game once this season and that was against the lowly Elks.
Taylor Powell, the third quarterback on the team's depth chart, will make his second consecutive start at quarterback with Kai Locksley as his primary backup.
This is an excellent opportunity for the Elks to capitalize on a demoralized Tiger-Cats squad and at least cover the spread.
Betting trends:
The under is 4-0 in Edmonton's last four road games.
The Elks are 1-5 ATS in the past six meetings.
The under is 4-1 in Hamilton's last five games.
Pick: Elks +5.5.
Bet on Elks vs. Tiger-Cats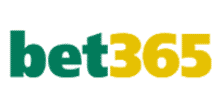 EDM +5.5
HAM -5.5
Winnipeg Blue Bombers vs. Calgary Stampeders (+6, 47.5 o/u)
About the Blue Bombers (7-2 SU, 5-4 ATS, 5-4 o/u): Winnipeg had to overcome a 22-point deficit to pull out the win last week against Edmonton without its starting quarterback. Zach Collaros injured his neck in the contest, forcing backup Dru Brown to come on in relief. Brown was excellent, passing for 307 yards and a career-high four touchdowns.
Collaros is listed as questionable this week against a much better Stampeders team, so bettors will want to monitor his status leading up to the game. If he is sidelined, Brown will be under centre again with a ton of confidence after last week's triumph.
Winnipeg has won four straight games against Calgary.
About the Stampeders (3-6 SU, 3-6 ATS, 3-5-1 o/u): The Stampeders are coming off a disappointing 37-9 loss to the BC Lions last week and have dropped three of their last four games.
The next two games will define Calgary's season. After this week's clash with the Bombers, the Stamps will do batle with the East Division-leading Argos, who they upset 20-7 in Week 9. If Calgary can't find a way to win at least one of these games against superior opponents, its playoff hopes will take a huge hit.
The team ranks in the bottom half of the league in total yards per game (339.3), passing yards per game (246.9) and points per game (22.1), as quarterback Jake Maier struggles to find consistency.
Betting trends:
The over is 5-1 in Winnipeg's last six road games.
The Blue Bombers are 2-5 ATS in their last seven road games.
Calgary is 8-22 in its past 30 home games.
Pick: Blue Bombers -6.
| Home Team | | | Away Team | Date/Time (ET) |
| --- | --- | --- | --- | --- |
| Hamilton Tiger-Cats | -5.5 | 45.5 o/u | Edmonton Elks | Aug. 17, 7:30 PM |
| Calgary Stampeders | +6 | 47.5 o/u | Winnipeg Blue Bombers | Aug. 18, 9:00 PM |
| Ottawa Redblacks | +2.5 | 47.5 o/u | Montreal Alouettes | Aug. 19, 7:00 PM |
| Saskatchewan Roughriders | +9.5 | 45 o/u | BC Lions | Aug. 20, 7:00 PM |
Montreal Alouettes @ Ottawa Redblacks (+2.5, 47.5 o/u)
About the Alouettes (5-3 SU, 5-3 ATS, 4-4 o/u): The Alouettes are the surprise team in the CFL to this point and are riding a three-game winning streak into this one. During the streak, Montreal's defence has allowed just two touchdowns on 41 possessions.
Bettors will want to monitor the status of quarterback Cody Fajardo (shoulder) leading up to kickoff as he'll be a game-time decision. Caleb Evans was under centre last week for Montreal in its 41-12 victory over the Roughriders and went 8-for-14 for 149 yards through the air with a touchdown and one interception.
Starting running back William Stanback (hip) will also be a game-time decision. Walter Fletcher filled in admirably last week for him, amassing 73 yards on the ground.
Montreal's defence has been stout recently, holding opponents to 14.7 points per game over the team's last three contests while recording eight sacks.
About the Redblacks (3-6 SU, 3-6 ATS, 4-5 o/u): Ottawa will be looking to snap a three-game losing streak against the banged-up Als.
The Redblacks fell 44-31 to the Argos last week, but quarterback Dustin Crum had his best game of the year through the air, throwing for 292 yards and three touchdowns. He's scrambled for 409 yards and three touchdowns in nine games this season, and if he can continue to improve his passing game, he'll be a force to be reckoned with in the second half of the year.
Ottawa has forced the most turnovers (27) in the league to this point and has recorded 14 interceptions through nine games.
Betting trends:
The over is 5-1 in Montreal's last six road games.
The Redblacks are 0-5 ATS in their last five meetings with East Division foes.
The under is 4-1 in Ottawa's last five games.
The Alouettes are 7-1 ATS in the past eight meetings.
Pick: Redblacks +2.5.
Bet on Alouettes vs. Redblacks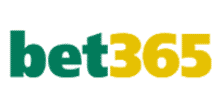 MTL -2.5
OTT +2.5
BC Lions @ Saskatchewan Roughriders (+9.5, 45 o/u)
About the Lions (7-2 SU, 6-2-1 ATS, 3-5-1 o/u): BC rebounded from a lopsided 50-14 loss to Winnipeg in Week 9 with a dominant effort over the Stampeders last week.
BC and Saskatchewan will play for the second time this season Sunday. The Lions took the first meeting 19-9 at home in Week 7. They closed as 10-point favourites in that game.
Vernon Adams Jr. threw for 322 yards and four touchdowns last week and he's now tied with Collaros for the league lead with four 300+ passing yard games. He also boasts a league-best 71.4 completion percentage.
BC's defence is the talk of the league and is allowing just 17 points per game while holding opponents to 305.3 net yards of offence per game. Both of those marks are by far the best in the league.
About the Roughriders (4-5 SU, 3-5-1 ATS, 5-4 o/u): The major storyline in this one is the leg injury sustained by quarterback Mason Fine last week. Jake Dolegala has been taking first-team reps at practice this week, which means he'll likely under centre on Sunday. Fine, the team's second quarterback on the depth chart, took over after Trevor Harris sustained a season-ending knee injury. The inconsistency at quarterback certainly doesn't bode well for the squad heading into a matchup against BC's tenacious defence.
The injuries at quarterback prompted the Riders to trade for Hamilton quarterback Antonio Pipkin, who is a short-yardage specialist. He'll likely dress on Sunday as Dolegala's backup.
Betting trends:
The under is 7-2 in BC's last nine road games.
The Lions are 5-0 ATS in their last five games against opponents with a losing record.
The Roughriders are 1-5 ATS in their last six home games.
Pick: Lions -9.5.