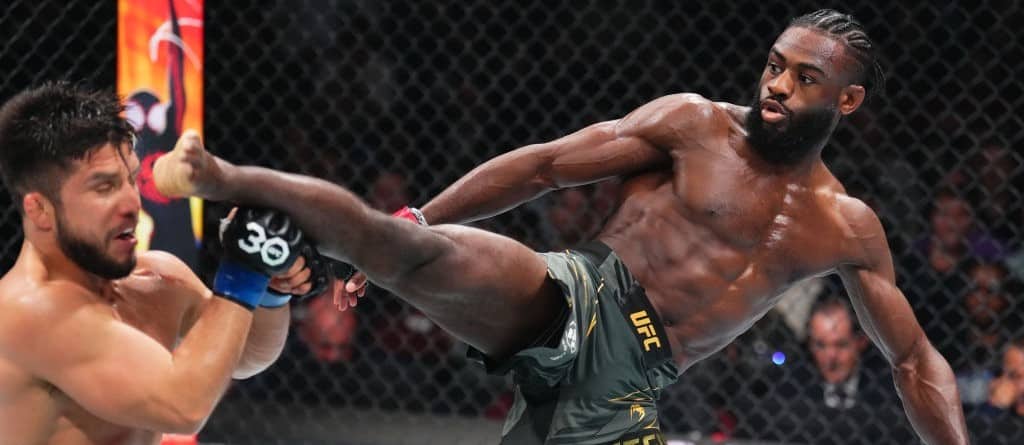 Three weeks after Justin Gaethje knocked out Dustin Poirier in a stunning victory at UFC 291, it's time for the next event.
UFC 292 will take place on Saturday, August 19, featuring a dual main event of title bouts. And while it's a tall order, there's every likelihood that this event will bring just as much excitement as UFC 291.
One of the two title bouts will be the defence of the world strawweight championship. The champion, Zhang Weili, will defend against challenger Amanda Lemos. The second title bout — and main event of the evening — will see world bantamweight champion Aljamain Sterling face Sean O'Malley in what could be one of the best UFC title bouts in recent memory.
Aljamain Sterling to win fight vs. Sean O'Malley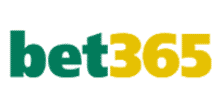 -250
There are also a number of other fights worth keeping an eye on, so keep reading for a full betting preview featuring odds from bet365 on UFC 292.
Chris Weidman vs. Brad Tavares
A lot of eyes will be on Chris "All American" Weidman as he makes his return to the octagon. The last time we saw him, back in April 2021, Weidman wound up suffering a severely broken leg after throwing a kick against Uriah Hall. The road to recovery has been a long and grueling one for the former middleweight champion.
Weidman faces Brad Tavares on Saturday night. Like Weidman, Tavares is a veteran of the UFC octagon, having fought since 2010. There are many that feel like this is a fight between two past-their-prime fighters, and Tavares has never been a standout to begin with.
That said, Weidman is also unquestionably over the hill and coming off a gruesome injury. There was, after all, talk of a potential retirement after the Hall fight in 2021. It's unclear whether UFC fans will recognize him as the fighter who once beat Anderson Silva, Lyoto Machida, and Vitor Belfort.
This may be a last gasp for both fighters. Weidman has durability issues to consider but he's a great grappler and powerful striker. Perhaps a dynamic win at UFC 292 could be what he needs to embark upon one last run in the UFC.
All odds courtesy of

Marlon Vera vs. Pedro Munhoz
The other bantamweight fight on the card will feature Pedro Munhoz and Marlon Vera. Vera was a man on the rise last year, showing off brutal striking ability with great finishing skills. That said, he ran into a problem in Cory Sandhagen. Nonetheless, "Chito" is still quite dangerous, and Sandhagen has had an impressive couple of years.
In order to beat Vera, Munhoz will need to be at his best. "The Young Punisher" had a strong showing back in April, outworking another talented prospect in Chris Gutierrez. With that being said, Gutierrez doesn't have anywhere close to the speed that Vera possesses, meaning this will be an altogether different task for Munhoz.
Between Vera's striking power and toughness, it is going to be a tall order for Munhoz. If he can put up a good fight and drag things to a split decision, that might be a loss that keeps him on track.
Ian Machado Garry vs. Neil Magny
This is shaping up to be an interesting clash in the welterweight division. The fight was originally supposed to see Ian Machado Garry facing Geoff Neal, but the latter was forced out last week after suffering an undisclosed injury during the training process. Now, in steps Neil Magny, who could be considered a more well-rounded fighter than Neal.
For Magny, the real problem is his lack of punching power; something Geoff "Handz of Steel" Neal certainly would've brought to the table if he was Garry's opponent. That, combined with the relatively short notice, puts Garry in the driver's seat to walk away with a big victory.
Magny could make this interesting if he can get Garry to the ground. Considering the late notice, however, and the fact that Garry doesn't give up any height, it won't be an easy task. This one seems like it should be a relatively straightforward win for Garry, but anything can happen.
Zhang Weili (Champion) vs. Amanda Lemos – World Strawweight Championship
In the co-main event of the evening, Weili will defend her women's strawweight title for the first time. This is her second reign as champion, having won the belt from Jessica Andrade back in 2019 while fighting in her home country of China.
After a pair of losses to Rose Namajunas put her future in question, Weili managed to bounce back with a win over Joanna Jedrzejczyk before ultimately winning her title bout with Carla Esparza thanks to a rear-naked choke in the second round.
The Brazilian fighter, Amanda Lemos, will receive her first title bout at UFC 292. The 36-year-old had a nice run until a 2022 submission loss to Andrade. From there, Lemos submitted Michelle Waterson before knocking out Marina Rodriguez back in November 2021 to earn this bout.
This is one of the more puzzling title bouts in recent memory for a few reasons. Many believe that Tatiana Suarez is the biggest current threat to Zhang Weili's strawweight title right now. Conversely, some analysts have aired their doubts about whether Lemos stands any real chance of unseating Weili as champion.
Weili has great striking power and shows an uncanny toughness. She also showed her versatility in submitting Esparza en route to the title. This is one of those fights that feels lopsided, and it seems highly unlikely that Weili will not make it to a second title defence.
Aljamain Sterling (Champion) vs. Sean O'Malley – World Bantamweight Championship
Aljamain Sterling, the current UFC bantamweight champion, might not have the popularity or hype of someone like Israel Adesanya, but it would be a mistake to diminish his abilities. Indeed, this should be one of the best title fights that a UFC fight card has featured in quite some time.
With a win over Sean O'Malley, Sterling could certainly stake his claim to being the best bantamweight fighter in the history of MMA. He's been champion since 2021, though he won via a controversial disqualification. Since then, Sterling has made it a trio of title defences.
It's hard to find a weakness in Sterling's game. He has great cardio, can control and even submit opponents on the ground thanks to his wrestling skills, and can strike with effective, explosive force. Sterling is the total package, and it should be no surprise that he is the bantamweight champion of the UFC.
That said, he could be in for a genuine challenge in Sean "Sugar" O'Malley. Though he is only a passable grappler, O'Malley has the ability to end the fight in one punch. That knockout power — coupled with an undeniable killer instinct — could see O'Malley pull off a surprise. He's also very good at taking advantage of his range to keep opponents at a safe distance. Indeed, O'Malley is on the taller side for a bantamweight, coming in at 5-foot-11.
While O'Malley seemingly has the tools at his disposal to make this a real contest, there are questions about his lack of top-flight competition. Despite his obvious potential, he has faced some less-than-stellar opposition in his climb up the rankings. In all likelihood, Sterling will still have too much skill and experience for his challenger, but it's a fight worth looking forward to.
Conclusion
This is shaping up to be one of the better UFC cards in some time. With young talent like Vera and Munhoz, plus the punching power of Ian Machado Garry, the action should build nicely leading into the co-main events.
In the two main events, signs point to two successful title defences. Weili looks to be superior in just about every way to Lemos, though you can never count anyone out in a title match.
Meanwhile, the main event — O'Malley vs. Sterling — should be one of the best in recent memory. And although Sterling looks to have all the pieces in place to defend his title and further establish his legacy, the only guarantee is that the fight will be entertaining.