Three teams will join the English Premier League in the 2022/23 season. Check out the best range of odds to be promoted from our partner online sports betting companies. The odds to be promoted to the Premier League in 2021 are subject to change and were last updated on May 23, 2022:
Next matches odds:
The next match will be displayed here once announced.
Despite being second-tier, the English Championship is one of the best soccer domestic competitions of the world. The best three teams are promoted at the end of the season to the Premier League. Let's check out these odds.
There's plenty of money available for you as well. Betting on soccer is more than just match bets – we discuss the odds for teams to be promoted to next year's English Premier League.
Odds For Promotion to the Premier League 2021/22
Leeds United, West Brom and Fulham were promoted to the Premier League this year and will face a tough battle to stay up.
The best value pick in this market is Brentford, who are best equipped to make it up to the Premier League.
Odds to win the English Championship
Watford is in with a good shot for the 2021/22 season and is second-favourites in the Championship odds race, at 2.62.
Another good value pick in this market is Brentford, who was almost promoted last year but narrowly missed out.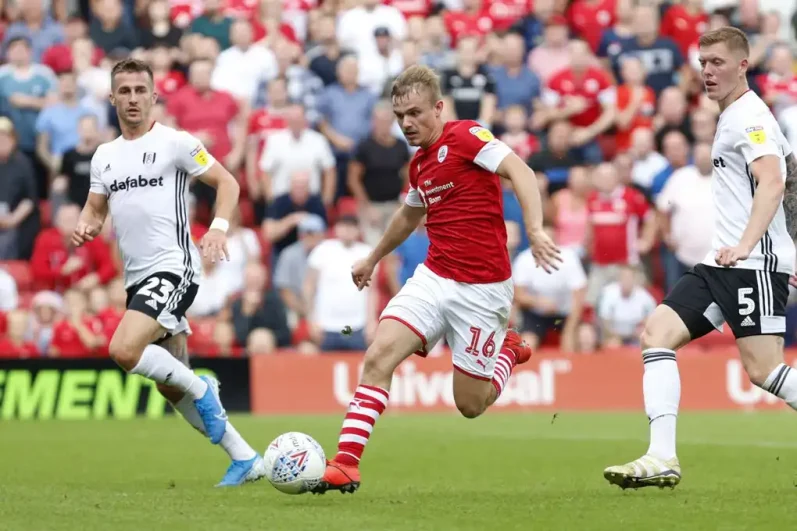 Top 2 Finish Odds
The same teams feature in this market, and odds are similar to the promotion market.
Although we're not convinced Norwich will win the Championship, they should be up there competing for a spot in the top two and have a great chance of finally returning to the Premier League via a second-place finish.
Top 6 Finish Odds
This market throws up similar names again, and there are two ways to look at this market.
We have been tracking the progress of some of the outsiders like Watford. They are a great value pick to end up in the top 6 and with recent experience in the top-tier of English football, they could easily achieve this.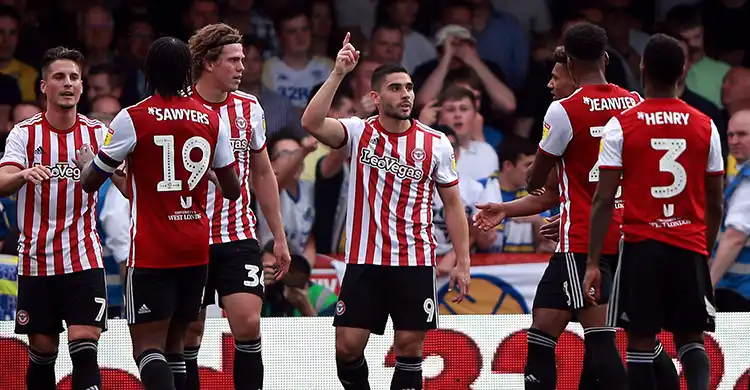 Promotion – How It Works
After a gruelling 46-match season, the teams that finish first and second gain automatic promotion, while teams who finish third down to sixth play-off for the final spot.
This means that two teams will play a do-or-die match at Wembley Stadium to either secure promotion or remain in the Championship.
That it's worth around $250 million to be promoted – imagine the pressure in that one game!
Championship Standings
How to get the most out of the English Championship betting lines?
There are so many sportsbooks out there with English Championship odds, and there are small differences that make some more suitable for your needs than others. So, how do you pick? It all starts with daring to compare.
Compare Bonuses + Promotions
Step one is to compare the offers that sportsbook provide. The welcome bonus is the first thing you will see when you enter a site and will normally feature a matched bonus bet to the value of whatever your first deposit is. You can find out more about the online betting bonuses here.
Compare English Championship Markets
Step two is taking a look through all the best Canadian betting sites that we have partnered with. Whether that be by opening a bunch of tabs and comparing them side by side or checking out our handy widgets that select two or more selected partners and show odds side-by-side, Canada Sports Betting has done all the hard work for you.
Our partner Bet365 has some of the best English Championship markets to choose from, so that's a great place to start.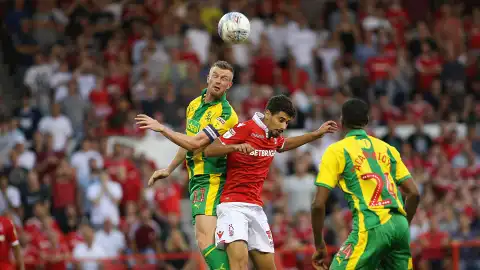 Compare English Championship Odds
Step three is taking a look at the available odds. Every site is different, and odds will vary across the board. A great place to start is Sports Interaction (SIA), as they regularly update their odds and are always competitive.
Compare Mobile Sites
Our final tip is to take a look at mobile betting. This has been an absolute game changer for the gaming industry. Betting live on sport is now easier than ever and can be done wherever you are, even if you're nowhere near a desktop computer.
Yet, the experience between betting via desktop and mobile can be quite different, so it's important to keep a few things in mind.
The number one tip is to make sure your sportsbook has an app – there's nothing worse than searching through a betting site that is meant for a desktop but has been compressed into a small mobile screen.
William Hill is one of our partner sites that has a great mobile app, and this makes betting on the English Championship easier than ever.
Check out our extensive list of mobile betting apps, and download a partner betting app today.