Africa Cup of Nations is the biennial Continental Africa major Championship tournament. The 33rd edition, of this top soccer betting event. It's slated to feature 24 teams and takes place in Cameroon from January 9th to February 6th, 2022.
This fantastic tournament presents a great opportunity to bet on soccer in the Summer and you can find all the Africa Cup of Nations betting odds right here.
African Cup of Nations Winners Odds 2022
As it stands, we have the African Cup of nations 2022 betting odds. However, we'll post them as soon as they become available. The African Cup of nations outright betting odds were last updated on May 23, 2022:
Africa Cup of Nations 2021 Standings
Africa Nations Cup Group Stage Standings as of May 23, 2022:
Africa Nations Cup 2022 Picks & Predictions
If the odds are anything to go by, then this Africa Cup of Nations tournament will be one of the most competitive and unpredictable to date. We make some picks for those taking part in AFCON betting, as well as provide you with some excellent African Cup of Nations betting tips.
The inclusion of 24 teams (up from 16) at the 2019 AFCON Cup was an excellent move by the CAF. With even more teams involved now, it makes for a far more exciting competition.
It's difficult to predict how the competition will pan out in 2022. African football is on the rise, with an increasing number of countries producing excellent talent. Countries like Ghana, Morocco, and Senegal.
Algeria turned up in the final to take the AFCON Cup 2019, with players like Riyad Mahrez they could easily do it again. The Manchester City man will line up next to Slimani, Brahimi and Feghouli when they head to Cameroon. But, the bookies don't fancy them this year. Unlike Eygpt, who have Liverpool superstar Mohammad Salah.
Liverpool's star forward and recent Champions League winner Sadio Mane is a key part of the Senegal team which will go to Cameroon in 2022. He'll be alongside players like Koulibaly, Gueye and Niang are also enjoying great domestic success. The outright AFCON 2022 winners odds will likely favour a Senegal win.
Senegal
To win the AFCON 2022
5.50

Bet Now!
Ghana has made a great start to the tournament. They have an excellent squad to work within 2022. They'll be led by players such as; Gyan, Ayew and Asamoah. The bookies will recognize their squad and performance and will likely have decent odds for the competition.
Ghana
To win the AFCON 2022
13.00

Bet Now!
What are the Types of Africa Cup of Nations Betting Odds
Africa Nations Cup betting odds aren't limited to futures markets – each of the 52 matches at AFCON 2022 can be bet on, and whenever you're betting on individual soccer games there are stacks of different lines and markets for you to choose from.
The key thing to remember when betting on international soccer tournaments is that unlike the majority of North-American sports, moneyline bets have three outcomes. All matches including the knockout stage fixtures can finish as a draw after 90 mins in addition to a win or loss to your team.
The good news is that you will always get better moneyline odds on soccer bets, so as long as you're aware that the draw is always a possibility, you'll have the potential to receive a higher payout on all moneyline soccer wagers.
If you prefer a two-option outcome, all top sportsbooks will give you the chance to eliminate the draw by selecting the 'draw no bet' line, which results in a push (or refunded bet) in the event a draw occurs. In knockout matches, you can select the 'odds to progress' line to select the winner of the match including any possible extra-time or penalty shootout.
For more information, and to get tips on all the other popular markets available, make sure to check out our complete guide to betting on soccer.
When is the Africa Nations Cup 2022
The 2022 Africa Nations Cup will feature 24 teams for the second competition in a row and will consist solely of African Nations from the CAF confederation. The tournament features six groups of four with sixteen teams progressing to the knockout stage, which will be decided by single-game elimination matches.
The event gets underway in 2022 in Cameroon and culminates with the final in the summer of 2022 and is to be held in Cairo. Below are the key Africa Cup of Nations dates plus all the teams involved in the tournament.
Tournament Groups
Group A: Cameroon, Burkina Faso, Ethiopia, Cape Verde.
Group B: Senegal, Zimbabwe, Guinea, Malawi.
Group C: Morocco, Ghana, Comoros, Gabon.
Group D: Nigeria, Egypt, Sudan, Guinea-Bissau.
Group E: Algeria, Sierra Leone, Equatorial Guinea, Cote D'Ivorie.
Group F: Tunisia, Mali, Mauritania, Gambia.
Key Dates
Group Stage
Matchdays will run from 9th-20th of January
Knockout Stage
Round of 16: 23rd-26th of January
Quarter-finals: 29th-30th of January
Semi-finals: 2nd-3rd of February
Third place play-off: 6th of February
Final 2021: 6th of February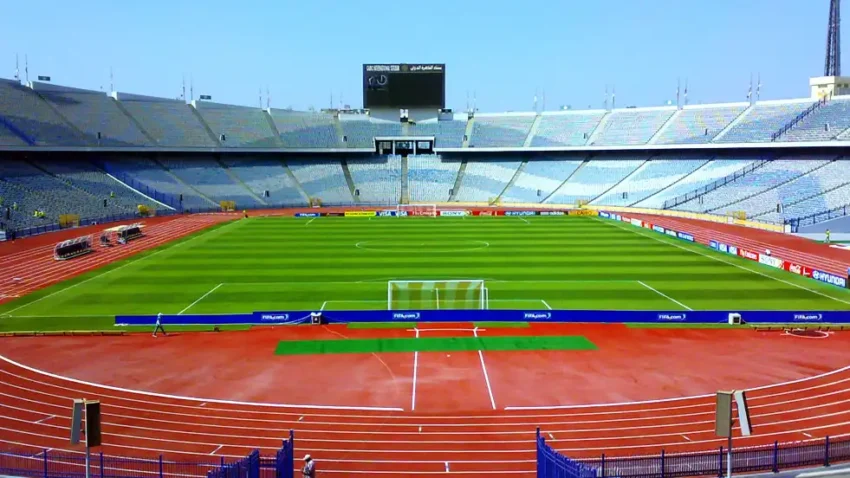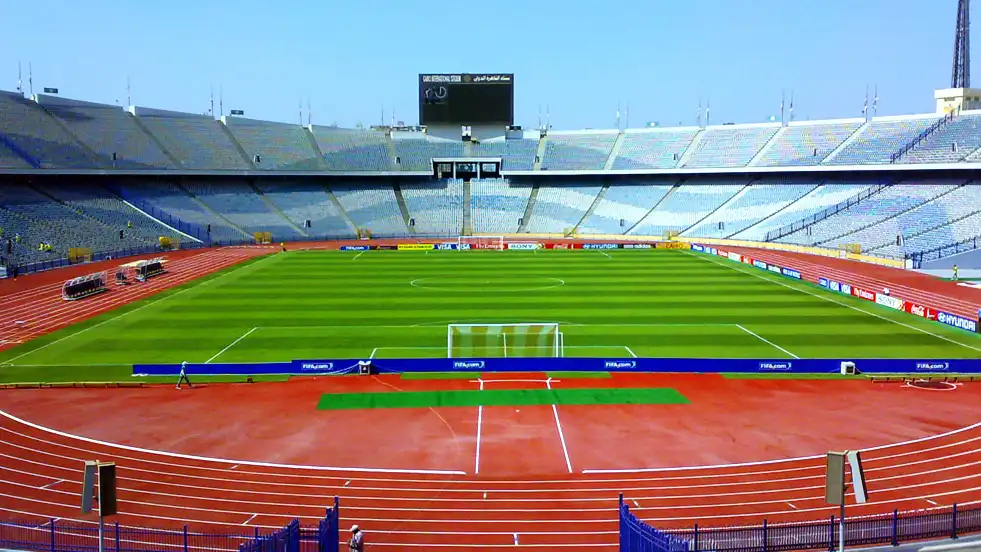 Africa Nations Cup List of Winners
Egypt is the most successful team in the history of the Africa Cup of Nations tournament, having won on 7 occasions. The Egyptians are also the only nation to have won the event on three consecutive occasions, doing so in 2006, 2008 and 2010.
Cameroon is second on the all-time list with 5 wins, while Ghana has won 4 times during 9 Championship Final appearances.
This Ivory Coast squad won the 1992 Africa Nations Cup Championship: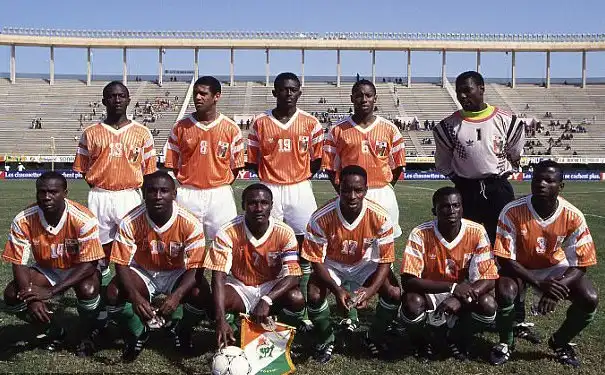 Here are all tournament champions dating back to the inaugural 1957 event:
| Year | Past Champions | Tournament Location |
| --- | --- | --- |
| 2025 | | Guinea |
| 2023 | | Ivory Coast |
| 2021 | Senegal (1) | Cameroon |
| 2019 | Algeria (2) | Egypt |
| 2017 | Cameroon(5) | Gabon |
| 2015 | Ivory Coast (2) | Equatorial Guinea |
| 2013 | Nigeria (3) | South Africa |
| 2012 | Zambia (1) | Gabon / Equatorial Guinea |
| 2010 | Egypt (7) | Angola |
| 2008 | Egypt (6) | Ghana |
| 2006 | Egypt (5) | Egypt |
| 2004 | Tunisia (1) | Tunisia |
| 2002 | Cameroon (4) | Mali |
| 2000 | Cameroon (3) | Ghana / Nigeria |
| 1998 | Egypt (4) | Burkina Faso |
| 1996 | South Africa (1) | South Africa |
| 1994 | Nigeria (2) | Tunisia |
| 1992 | Ivory Coast (1) | Senegal |
| 1990 | Algeria (1) | Algeria |
| 1988 | Cameroon (2) | Morocco |
| 1986 | Egypt (3) | Egypt |
| 1984 | Cameroon (1) | Ivory Coast |
| 1982 | Ghana (4) | Libya |
| 1980 | Nigeria (1) | Nigeria |
| 1978 | Ghana (3) | Ghana |
| 1976 | Morocco (1) | Ethiopia |
| 1974 | Zaire (1) | Egypt |
| 1972 | Congo (1) | Cameroon |
| 1970 | Sudan (1) | Sudan |
| 1968 | Congo-Kinshasa (1) | Ethiopia |
| 1965 | Ghana (2) | Tunisia |
| 1963 | Ghana (1) | Ghana |
| 1962 | Ethiopia (1) | Ethiopia |
| 1959 | Egypt (2) | Egypt |
| 1957 | Egypt (1) | Sudan |
| | | |