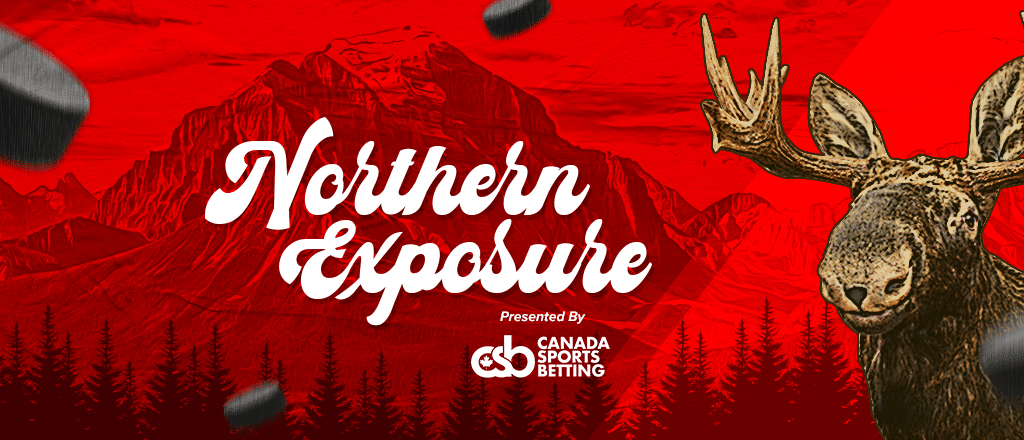 Each week, Canada Sports Betting recaps all the top sports betting and iGaming news in Canada, highlights the event of the week, and takes a look ahead at some of the most intriguing games to bet on over the weekend.
Our top stories this week
Event of the week
US. Open – Aug. 22-Sept. 10
The final tennis grand slam of the season is underway in New York and it has been a disastrous start for the Canadians in the field. There are no Canadians left in the singles tournaments after Rebecca Marino, Leylah Fernandez, Milos Raonic, and Felix Auger-Aliassime were all ousted in the early rounds.
All eyes will be on Novak Djokovic as he attempts to claim his third slam of the season after previously winning the French Open and Australian Open. He also advanced to the final at Wimbledon, but he couldn't dispatch Carlos Alcaraz.
Djokovic opened with +160 odds to win the US Open at BetMGM, but he's since been bet down to +105 to win it all. Prior to the start of the tournament, he accounted for 28.4% of the futures outright tickets and 45.3% of the handle at BetMGM to win the event.
On the women's side, defending US Open champion Iga Swiatek entered as the favourite to win her second slam of the season at +260.
Rivalry/NorthStar announce earnings
Rivalry and NorthStar Gaming released their Q2 reports this past week.
Toronto-based Rivalry, which recently debuted its Same-Game Combos (parlays) for esports, announced the following financial highlights:
Betting handle for the three-month period ended June 30, 2023 was $112.2 million, an increase of $73.8 million or 192% from $38.4 million in Q2 2022, while reducing marketing spend 6% year-over-year.
Revenue was $8.5 million in Q2 2023, a record result for a second quarter, representing an increase of $3.2 million or 60% from $5.3 million of revenue in Q2 2022.
Gross profit was $3.8 million in Q2 2023, an increase of $1.8 million or 86% from $2.1 million of gross profit in Q2 2022.
"We are keen to share a number of additional product releases coming in Q3, beginning with Same Game Combos, our own proprietary version of same-game parlays for esports, which we released just last week," said Co-Founder and CEO Steven Salz in a press release. "This feature, and others arriving in the third quarter, strengthens our position at the edge of technical and product innovation, and more broadly, our ability to continue delivering a market-leading betting experience catered to young Millennial and Gen Z consumers. We have barely scratched the surface of the feature set on our deep product roadmap, which we are confident will enable us to win this global generational opportunity in betting."
Meanwhile, NorthStar Gaming (NorthStar Bets) announced the following financial highlights:
Total wagers were $160.1 million in Q2 2023, an increase of 15% compared to $139.5 million in Q1 2023.
Gross gaming revenue (3) was $5.5 million in Q2 2023, an increase of 26% over $4.4 million in Q1 2023.
Slapshot Media Inc. ("Slapshot") contributed $3.0 million of total wagers and $0.1 million of Gaming revenue in the second quarter following its acquisition by the Company on May 8, 2023.
"We expect the marketing and product initiatives we have underway to continue to drive growth throughout the remainder of this year and into 2024," said Chair and CEO of NorthStar Michael Moskowitz. "The Slapshot Media (Spreads.ca) acquisition we completed in the second quarter was a very important milestone in our goal of expanding the NorthStar Bets brand outside of Ontario starting in the fall and further leveraging our existing infrastructure and content."
NorthStar Bets is a made-in-Ontario casino and sportsbook gaming platform that provides players with a uniquely local, premier user experience by also offering betting insights.
FanDuel's new pickleball markets
Bettors in Ontario looking to wager on something new are in luck.
Last Thursday, Genius Sports announced that it has partnered with the Professional Pickleball Association (PPA) and FanDuel to launch a sportsbook product that will allow bettors in the province to wager on PPA events via FanDuel.
Bettors can find pre-match and in-play odds for live pickleball events and will also have the ability to watch live video feeds. Pickleball betting markets will also be available in 10 U.S. states in addition to Ontario.
"This is a monumental moment for the PPA Tour and the game of pickleball as a whole," PPA Tour Founder and CEO Connor Pardoe said in a press release. "We are excited to be paving the way in the pickleball sports betting space, and we couldn't be prouder to lead the sport's leap into such an innovative industry. The immense growth of pickleball over the past few years has driven widespread interest in all aspects of the game, including playing as amateurs and watching the professionals in person at events and from home. Our venture into sports betting will bring a whole new level of engagement from current and new fans, and we continue to be excited for what the future holds for our sport."
PROLINE's NFL kickoff party
The NFL season kicks off next Thursday when the Kansas City Chiefs host the Detroit Lions, but the first Sunday of the football season is what bettors and fans are really looking forward to.
Bettors and football fans in the Toronto area are being invited to PROLINE +'s NFL season launch party next Sunday, Sept. 10 at Real Sports next to Scotiabank Arena.
Attendees will be able to take pictures with the Vince Lombardi Trophy and Super Bowl rings and there will be giveaways. The centerpiece of the venue is a huge, 39-foot HD TV screen that fans can catch the action on.
PROLINE + (Ontario Lottery and Gaming Corporation) is the official sports betting partner of Real Sports, one of the most popular and innovative sports bars in Canada.