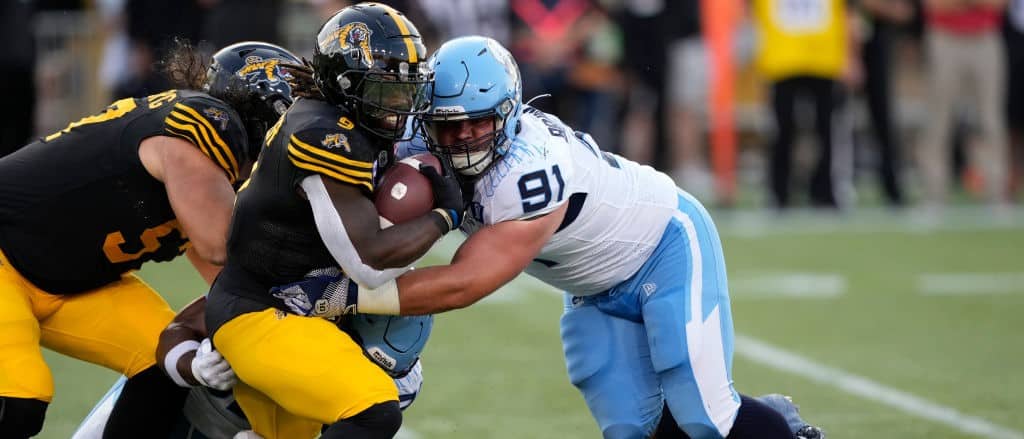 What the hell happened last week in the CFL?
Underdogs combined to go 2-2 straight-up and 3-1 against the spread in Week 12 and three of the four games soared over their respective totals.
Most notably, the Edmonton Elks FINALLY won a game at Commonwealth Stadium, cruising to a 30-20 victory over the Ottawa Redblacks to snap the longest home losing streak in professional sports (22 games). After posting back-to-back wins, the Elks will now travel to Calgary to play the Stampeders on Labour Day.
In another shocking upset, the Hamilton Tiger-Cats seemingly came out of nowhere to lay a 30-13 beating on the BC Lions. Now, the Ticats will host their QEW rivals, the Toronto Argonauts, in the Labour Day Classic on Monday.
Bet Boost: Toronto Argos to win the Grey Cup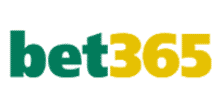 +162
Other games on the Week 13 schedule include the Montreal Alouettes hosting the Lions and Winnipeg visiting Saskatchewan.
Here's a look at the latest CFL Grey Cup outright odds, followed by our bet365 Week 13 betting preview:
| Team | Grey Cup Outright Odds |
| --- | --- |
| Toronto Argonauts | +145 |
| Winnipeg Blue Bombers | +155 |
| BC Lions | +460 |
| Montreal Alouettes | +800 |
| Saskatchewan Roughriders | +2000 |
| Hamilton Tiger-Cats | +2200 |
| Calgary Stampeders | +3300 |
| Ottawa Redblacks | +4500 |
| Edmonton Elks | +15000 |
All odds courtesy of

BC Lions @ Montreal Alouettes (+3.5, 47.5 o/u)
About the Lions (7-4 SU, 6-4-1 ATS, 4-6-1 o/u): The Lions have suffered back-to-back defeats for the first time in 30 games after last week's dud against the Ticats.
Their top-ranked defence (allowing 19.7 points per game) has mysteriously coughed up 64 points over the last two losses despite being relatively healthy. And with a bye week looming after this contest, the question is whether or not the unit can get back on track before a significant break to recalibrate.
Quarterback Vernon Adams Jr. has thrown for 300 yards or more in his last three games, but BC's league-worst running game (77.8 yards per game) has really put pressure on him and that's resulted in too many turnovers lately.
About the Alouettes (6-4 SU, 5-5 ATS, 6-4 o/u): Montreal took a four-game winning streak into last week's matchup with the Blue Bombers, but Winnipeg humbled the Als with a 47-17 beatdown.
The Als have been awesome against inferior teams to this point, posting a 6-0 record against teams not named Winnipeg, BC, and Toronto. But this week presents an opportunity to make a statement at home against a quality opponent and buck the trend of losing to top teams.
BC came away with a 35-19 victory when these teams clashed earlier this season in Week 5.
Betting trends:
The under is 6-1 in the past seven meetings.
The under is 5-0 in the past five meetings between the teams in Montreal.
Pick: Lions -3.5.
Bet on Lions vs. Alouettes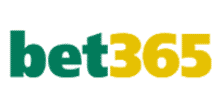 BC -3.5
MTL +3.5
Winnipeg Blue Bombers @ Saskatchewan Roughriders (+7.5, 47.5 o/u)
About the Blue Bombers (9-2 SU, 6-5 ATS, 6-5 o/u): The Blue Bombers can clinch a playoff berth for the seventh straight year with a win this week in Saskatchewan.
They're also chasing a fourth consecutive Grey Cup appearance, and they look like the best team in the league recently after posting a total of 97 points in their last two home games against the Lions and Alouettes.
Quarterback Zach Collaros is healthy again and firing on all cylinders, while running back Brady Oliveira leads the league with 902 rushing yards, 264 more than Hamilton's James Butler who ranks second.
About the Roughriders (5-5 SU, 4-5-1 ATS, 6-4 o/u): The Riders are coming off a bye and their best win of the season, a 34-29 victory over BC in Week 11.
They had nine players listed on their Week 11 injury report, and the extra week off should help some of those players heal up in time for this huge clash with the Bombers, who scored a 45-27 win the last time these teams clashed in Week 2.
Jake Dolegala has been named the starting quarterback for the Labour Day Classic after he threw for 239 yards and three touchdowns in his first career win on Aug. 20. It's amazing that Saskatchewan is .500 at this point despite injuries to its two top quarterbacks – Trevor Harris and Mason Fine.
Saskatchewan is 37-20 all-time in the Labour Day Classic dating back to 1949, but Winnipeg has won the last two.
Betting trends:
Winnipeg has won the past five meetings between the teams.
The over is 6-1 in Saskatchewan's last seven home games.
Pick: Blue Bombers -7.5.
| Home Team | | | Away Team | Date/Time (ET) |
| --- | --- | --- | --- | --- |
| Montreal Alouettes | +3.5 | 47.5 o/u | BC Lions | Sept. 2, 7:00 PM |
| Saskatchewan Roughriders | +7.5 | 47.5 o/u | Winnipeg Blue Bombers | Sept. 3, 7:00 PM |
| Hamilton Tiger-Cats | +8 | 50 o/u | Hamilton Tiger-Cats | Sept. 4, 3:30 PM |
| Calgary Stampeders | -5 | 46 o/u | Edmonton Elks | Sept. 4, 7:00 PM |
Toronto Argonauts @ Hamilton Tiger-Cats (+8, 50 o/u)
About the Argonauts (8-1 SU, 7-2 ATS, 5-4 o/u): The Argos exacted revenge on the Stampeders last week with a 39-31 win after Calgary stole a 20-7 victory at home in Week 9 to hand Toronto its first loss of the season.
Toronto's offence looks unstoppable through nine games, as the team leads the league with an average of 34.1 points per game and 7.65 yards per play. Quarterback Chad Kelly has been remarkable in his first full season as a CFL quarterback, and he boasts nine red zone touchdowns with no interceptions in scoring territory.
Toronto is 2-0 against the Ticats this season and has outscored Hamilton 63-29 in those games.
About the Tiger-Cats (4-6 SU, 4-6 ATS, 3-7 o/u): Running back James Butler really stuck it to his old club last week, amassing 118 yards on the ground and 36 yards through the air while collecting a pair of touchdowns against the Lions.
Hamilton's aerial attack has suffered greatly with quarterbacks Bo Levi Mitchell and Matthew Shiltz on the shelf with long-term injuries, so the team will have to continue to rely on the running game for the next several weeks. After sustaining such a heavy workload last week, you have to wonder how much Butler will have left in the tank for the Labour Day Classic. A revenge game against a former team can also be emotionally draining for a player.
Toronto also boasts one of the top running games in the league, so expect both teams to utilize their respective rushing attacks in this one and attempt to control possession. Under 50 total points (-110) looks awfully intriguing as a result of this likely hard-nosed affair between hated rivals.
Betting trends:
Toronto is 6-1 in its past seven road games.
The under is 5-0 in Hamilton's last five games.
Pick: Argonauts -8.
Bet on Argonauts vs. Tiger-Cats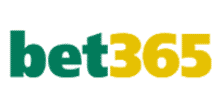 TOR -8
HAM +8
Edmonton Elks @ Calgary Stampeders (-5, 46 o/u)
About the Elks (2-9 SU, 5-6 ATS, 4-7 o/u): It's really great to see the Elks finally have some success on the field. They've won back-to-back games and even snapped their dreaded 22-home game losing streak last week against the Redblacks.
The offence is looking more explosive with speedy quarterback Tre Ford at the helm, putting up 30 and 24 points, respectively, in the team's last two wins. However, the team is still averaging a league-worst 17.1 points per game despite the recent offensive outburst.
With some momentum on their side, the Elks have a real shot to at least cover the spread in Calgary this week. It will be the first meeting of the season between the two teams and they'll meet again next week in Edmonton.
About the Stampeders (3-8 SU, 5-6 ATS, 4-6-1 o/u): The Stampeders, who have lost three straight games and five of their last six, now have just a two-point edge over Edmonton for fourth in the West standings heading into this matchup.
This Stampeders team appears to be much better than their record represents, though. It just seems like big moments in games each week just don't go their way.
Quarterback Jake Maier went nuclear last week against the Argos in a losing cause, throwing for 387 yards and four touchdowns. Two of those touchdown passes fell into the hands of Reggie Begelton, who recorded 203 receiving yards on the day.
Special teams coverage remains an issue for the Stamps, as they allowed their league-worst fourth kick return for a touchdown last week against Toronto.
Betting trends:
Calgary has won the past five meetings.
The over is 6-1 in the past seven meetings.
Pick: Elks +5.
Bet on Elks vs. Stampeders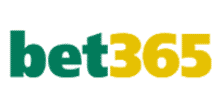 EDM +5
CGY -5