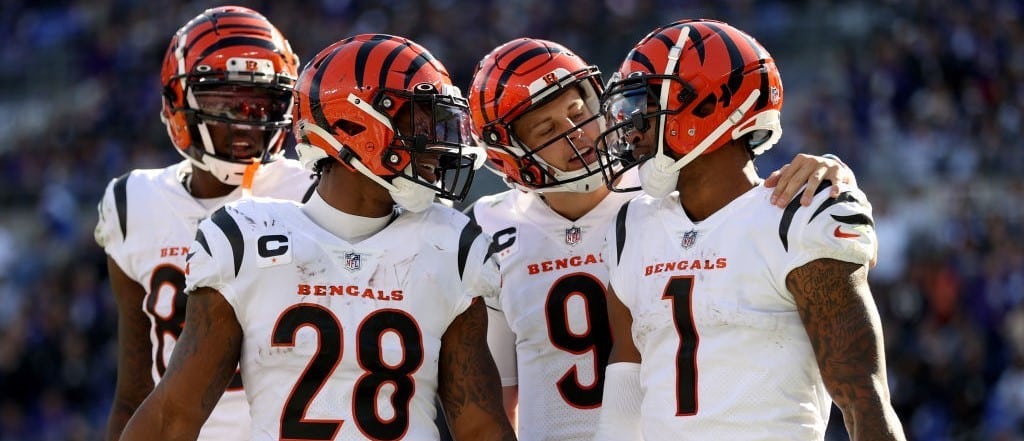 It is hard to remember a time when the AFC was this stacked. In every division, there is a legitimate Super Bowl contender, if not two (and maybe three). For the last few years, the AFC North has been arguably the deepest and toughest division in football.
That will not change this year. The Browns will get a full year out of Deshaun Watson. Lamar Jackson returns to the Ravens from injury issues in 2022. Joe Burrow and the Bengals remain one of the biggest threats in the AFC. And the Steelers never, ever stay down for long. What does that mean for the AFC North in 2023?
Thanks for reading our NFL Divisional Preview Series! Be sure to check out our previews for all eight divisions:
AFC North – AFC South – AFC East – AFC West – NFC North – NFC South – NFC East – NFC West
As well, be sure to check out our 2023 NFL Betting Portal for more info to prepare for the NFL season!
Cincinnati Bengals to win the Super Bowl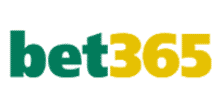 +1100
Let's get into a more in-depth preview of the division using bet365's odds.
Cincinnati Bengals
Super Bowl odds: +1100
To win conference odds: +550
Division odds: +140
Odds to make the playoffs: Yes -260, No +210
Season win total: Over 11.5 (+120), Under 11.5 (-150)
2023 record: 11-6 (Under 11.5)
Key additions: OT Orlando Brown Jr., S Nick Scott
Key subtractions: S Jessie Bates III, SS Vonn Bell, TE Hayden Hurst, RB Samaje Perine, CB Eli Apple
Most important game on the schedule: The Bengals' schedule is littered with potentially spectacular matchups. One really interesting game that stands out is Week 11, when Burrow & Co. take a trip to Jacksonville. The Jaguars are trending up, and a battle between Burrow and Trevor Lawrence will be must-see TV. It will also give us a pretty good idea of where both teams are in the hierarchy of AFC contenders. Lose, and the Bengals start to look a little bit less serious.
Prop to watch: Justin Jefferson is the unquestioned king of wide receivers in the NFL, but Ja'Marr Chase is right there with him. Chase had something of a down year in 2022, posting 1,046 yards and nine touchdowns, sharing the load with Tyler Boyd and Tee Higgins. After a "down" year, look for him to go back to his 2021 numbers (1,455 yards, 13 touchdowns). As a matter of fact, consider him for Offensive Player of the Year (+1000). With Burrow frequently targeting him, Chase has the ability to post north of 1,500 yards. He will need to be at his best if the Bengals want to win the AFC North again.
Potential breakout player: The Bengals lost a few key contributors on defence, but no more important than the departures of safeties Jessie Bates III and Vonn Bell. That's where Daxton Hill comes into the equation. Under Lou Anarumo, Hill has the ball skills and athleticism to succeed in his system. More importantly, he and Nick Scott will be given ample opportunity to make an impact on what should be a pretty good Bengals defence.
Betting projection: The most important storyline in Cincy right now is the health of Burrow's calf. If it's fine and they are just being cautious, full steam ahead for the Bengals. But if he's limited or missing, red flags will be flying en masse. Assuming things are normal, the Bengals are one of the most complete teams in a deep AFC. The competition is thick across the board, making it very tough for the Bengals to reach their over. Pick them to make the playoffs (-260), but come just under their win total (-150) for the year.
Ja'Marr Chase to win Offensive Player of the Year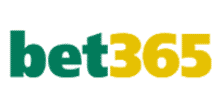 +1000
Baltimore Ravens
Super Bowl odds: +1800
To win conference odds: +900
Division odds: +225
Odds to make the playoffs: Yes -170, No +140
Season win total: Over 9.5 (-170), Under 9.5 (+140)
2023 record: 10-7 (Over 9.5)
Key additions: OLB Kyzir White, G Will Hernandez, LT Kelvin Beachum, WR Zach Pascal
Key subtractions: G Ben Powers, TE Josh Oliver, DE Calais Campbell, DE Justin Houston, CB Marcus Peters
Most important game on the schedule: The Ravens and Steelers have arguably the best rivalry in the NFL today. Both teams play just a little harder when facing one another, and that should be especially true when Week 18 rolls around. Depending on how things shake out, there could be major implications as well. The Ravens should be in contention for the division until the end. They will have a crucial stretch during Weeks 11 and 12, when they play the Browns and Bengals over a five-day period. But that final week matchup against the Steelers could quite literally mean the difference between not only the division title but a potential playoff appearance as well. That hometown crowd should be hot when the black and gold come to town.
Prop to watch: Zay Flowers may be the biggest boom-or-bust player on the roster for 2023. The 22nd overall pick in the recent draft, Flowers has the speed and ball skills to be a great receiver. But he is facing an uphill battle at 5-foot-9. His odds for Offensive Rookie of the Year (+2000) are interesting. If he can develop a rapport with Jackson, there is no telling what kind of numbers he can put up. There are big threats ahead of him in Jahmyr Gibbs and Bijan Robinson, but Flowers could become a major sleeper to put up a great rookie campaign.
Potential breakout player: Injuries have been a major issue for Rashod Bateman, seeing him suit up in 18 of 34 possible games. During that span, he has 61 catches for 800 yards and three touchdowns. He's flashed brilliant potential and Jackson is going to need all the weapons he can muster. Sure, we've heard the, "If only he can stay healthy" line before. With new coordinator Todd Monken in town, a healthy Bateman could become Jackson's new No. 1 target. But it starts with staying on the field for the majority of the year.
Betting projection: Even with the return of Jackson, the Ravens still feel like a tier below major AFC contenders like the Bengals, Kansas City Chiefs, and Buffalo Bills. In one of the deepest divisions in football, it will be tough to win each week. Even the rest of the AFC slate is quite tough with games against the Dolphins, Jaguars, and Chargers, plus games against talented NFC teams like the Lions, Seahawks, and 49ers. Lamar gives them a look on offence that cannot be replicated. He has come a long way as a passer without losing his dynamic ability as a runner and is a game-breaker in every sense. If he can stay healthy and find chemistry with some of his new receivers, it is possible that he could return to his MVP status of a few years ago. Even on the downside, the Ravens will be very competitive, and right there in contention for the AFC North title.
Cleveland Browns
Super Bowl odds: +3300
To win conference odds: +2000
Division odds: +375
Odds to make the playoffs: Yes +110, No -140
Season win total: Over 8.5 (-160), Under 8.5 (+130)
2023 record: 9-8 (Over 8.5)
Key additions: DT Dalvin Tomlinson, S Juan Thornhill, DE Ogbonnia Okoronkwo, TE Jordan Akins
Key subtractions: QB Jacoby Brissett, C Hjalte Froholdt
Most important game on the schedule: The Browns have one of the earliest byes in the league, getting Week 5 off after hosting the Ravens. They will come out of the bye to host the 49ers, one of the major contenders to win the NFC this year. The Browns need to come out firing on all cylinders in that one. A close loss or outright win and the prospects for the rest of the season will be high. But if they get embarrassed on home turf against a real contender, it will leave everyone feeling like the Brown are second-tier at best.
Prop to watch: Like TJ Watt, Myles Garrett may be the single most important player on the Browns roster. He has the potential to dominate even in the face of double teams, though he could certainly use a little help getting to opposing quarterbacks. Garrett finished 2022 with 16 sacks while battling double teams and nagging injuries. If the Browns can find someone to take the pressure off, Garrett could threaten to lead the league in sacks. At +800, he is currently the favourite to do so, though Watt and Nick Bosa (+900) are right there with him.
Potential breakout player: Wide receiver is something of a question mark, even including 1,000-yard receiver Amari Cooper. There will be plenty of opportunities to go around, including for Moore, who fell out of favour in New York a year ago. Putting him in the slot, where he can use his speed and athleticism to make the most of open space, could be the right fit. It will also help to have a legitimate quarterback throwing him the ball, assuming Watson is back to his former standards.
Betting projection: The Browns are a tough pick. Historically, it is easy to go against them because they have traditionally been so bad. That said, they have one of the most talented rosters in the AFC and it would be completely unsurprising to see them finally put it together with a healthy and back-to-form Watson at quarterback. But until Watson can actually show that he's back, it's tough to pick the Browns in a loaded division. The Steelers will be tough and it's difficult to pick the Browns over more proven contenders. Another .500-ish season is the most likely outcome, but they should go over (-160) the 8.5-win mark.
Cleveland Browns over 8.5 wins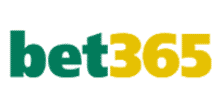 -160
Pittsburgh Steelers
Super Bowl odds: +5000
To win conference odds: +2800
Division odds: +475
Odds to make the playoffs: Yes +130, No -160
Season win total: Over 8.5 (-150), Under 8.5 (+120)
2023 record: 9-8 (Over 8.5)
Key additions: LB Cole Holcomb, CB Patrick Peterson, G Nate Herbig, OLB Elandon Roberts
Key subtractions: CB Cameron Sutton, LB Robert Spillane, LB Devin Bush
Most important game on the schedule: After the Ravens come to town in Week 5, we should have a pretty good idea of where the Steelers stand. No, they are not Super Bowl contenders, but they haven't turned in a losing season in about 20 years, either. That Baltimore game is critical for two reasons. It will show us where the Steelers stand in this division and how they hold up against a legitimate contender from the AFC (they have the 49ers to open the season, which is a tough way to start).
Prop to watch: The difference for the Steelers when TJ Watt is in the lineup versus when he is out is staggering. It was just two short years ago where he tied the single-season record for sacks in a season, cementing himself as arguably the best defensive player in the league. Injuries plagued him a year ago but he is back to full health again. At +1000, there is great value to be had in picking him to lead the NFL in sacks. If the Steelers are to threaten for a playoff spot, they will need 2021 Watt to lead the charge for the defence.
Potential breakout player: When Najee Harris was picked, he was expected to become one of the best running backs in the league instantly. Over the first two years of his career, he has not been efficient enough to justify the amount of touches he receives. Jaylen Warren, meanwhile, racked up 4.9 yards per carry a year ago on 31% of the total offensive snaps. Warren was better than Harris in avoided tackle rate, explosive run rate, success rate, negative run rate, and yards after contact per attempt. Look for him to get more touches in 2023 to see what that potential holds.
Betting projection: The million-dollar question is, "Can Kenny Pickett progress into an elite quarterback?" Without the answer, it is simply too hard to know where they stand in the hierarchy of contenders in the AFC. For now, go with history. Take the wins over (-150) and if you're feeling bold, the Steelers to make the playoffs (+130). Mike Tomlin is one hell of a coach, and there is a lot of talent to go around on a young, retooling team in the Steel City.
Pittsburgh Steelers to make the playoffs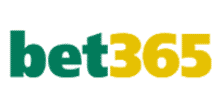 +130