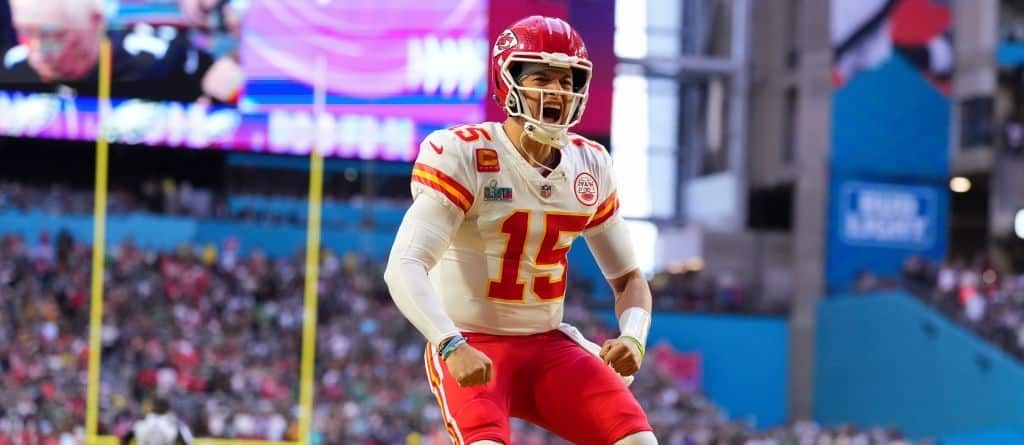 The AFC West is consistently one of the most intriguing divisions in the NFL — and not just because it's home to the defending Super Bowl Champions, the Kansas City Chiefs. There is so much talent in the division, and all of it has to compete for only a couple precious playoff spots.
Once you get past the Chiefs, the Chargers and Broncos are intriguing in different ways. The Raiders are — for better or worse — still the Raiders. But what does the AFC West look like in 2023? How has it changed from last year?
Thanks for reading our NFL Divisional Preview Series! Be sure to check out our previews for all eight divisions:
AFC North – AFC South – AFC East – AFC West – NFC North – NFC South – NFC East – NFC West
As well, be sure to check out our 2023 NFL Betting Portal for more info to prepare for the NFL season!
Kansas City Chiefs to win the Super Bowl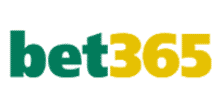 +600
Let's get into a more in-depth preview of the division using bet365's odds.
Kansas City Chiefs
Super Bowl odds: +600
To win conference odds: +350
Division odds: -160
Odds to make the playoffs: Yes -550, No +390
Season win total: Over 11.5 (-140), Under 11.5 (+110)
2023 record: 13-4 (Over 11.5)
Key additions: T Jawaan Taylor, DE Charles Omenihu
Key subtractions: LT Orland Brown Jr., WR JuJu Smith-Schuster, T Andrew Wylie, S Juan Thornhill, DT Khalen Saunders
Most important game on the schedule: There is a little bit of a rivalry developing between the Chiefs and Bills. In the regular season, it has been the Bills that keep coming out on top. But the only thing people remember is the 13 seconds it took for the Chiefs to put a dagger through the heart of every Bills fan. When the two tangle on December 10, the top seed in the AFC could be on the line (it could also be on the line three weeks later when they host the Bengals). If nothing else, it will set the stage for what should be one of the deepest AFC playoff contender groups in recent memory.
Prop to watch: It's too easy to pick a bet with Patrick Mahomes involved — the guy is as close to perfect as it gets. With that in mind, let's take a look at his favourite weapon instead: Travis Kelce. When talking about the best tight ends in the game, he is in a class all his own because of his dynamic ability as a receiver. Last season, Kelce hauled in a career-high 12 touchdowns, just two off of league-leader Davante Adams. The receiving core is always in flux in Kansas City but Kelce is a constant. At +800 to lead the league in receiving touchdowns, he is definitely worth backing.
Potential breakout player: There is no question that the player with the most potential is receiver Kadarius Toney. They picked him up at the trade deadline last year after mostly injury-riddled time with the New York Giants. He was instantly an impact player as a punt returner but saw limited targets at receiver. With Smith-Schuster and Mecole Hardman gone, there will be plenty of chances for Toney to grow in this offence. The one concern is his durability — and a minor knee surgery in the offseason certainly doesn't help to dispel that notion. Even still, he has the kind of big-play ability that has been lacking at receiver since Tyreek Hill left town.
Betting projection: The Chiefs are one of the safest bets you can make. They have won a pair of Super Bowls in the four years that Mahomes has been at the helm and there are likely to be a couple more to come. You can confidently hammer the Chiefs on more than a few fronts. Take them to hit their win total over (-140), to make the playoffs (-550), and to win the division (-160). And, until anyone can show that they are definitively better, take them at +350 to win the AFC and head back to the Super Bowl for the fourth time in five years.
Travis Kelce to lead league in receiving touchdowns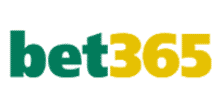 +800
Los Angeles Chargers
Super Bowl odds: +2500
To win conference odds: +1200
Division odds: +300
Odds to make the playoffs: Yes -110, No -110
Season win total: Over 9.5 (-125), Under 9.5 (+100)
2023 record: 10-7 (Over 10.5)
Key additions: T Trey Pipkins, LB Eric Kendricks, DE Morgan Fox
Key subtractions: LB Drue Tranquill
Most important game on the schedule: We've seen the same song and dance out of the Chargers for years now. Despite having all the talent in the world, they struggle to live up to expectations before ultimately making a late-season push for a playoff spot. That is likely to be the case this year as well. And if it is, their December 23 matchup with the Bills in Week 16 is going to be critical. There is a very good chance that they will need the game to stay in the AFC Wild Card race, and a loss could put them in an unfavourable position, especially given that they will face the Chiefs in Week 18.
Prop to watch: Justin Herbert is quietly off to the best statistical start among quarterbacks in history. He is a superstar in every sense of the word, the one consistent for a franchise that struggles with consistency. Given his last two seasons, not to mention the additions at receiver, his passing yardage prop (4,500.5) is definitely worth visiting. He has bested the total over his last two years and shows no signs of regression. Take the over (+100) and look for him to not only challenge for the most yards in the league (+650) but potentially Offensive Player of the Year (+3300).
Potential breakout player: RB Austin Ekeler isn't happy with his contract status, even requesting a trade at one point. He's still around but the Chargers now face the very real possibility of having to replace him as soon as next year. That's where Joshua Kelley comes into the picture. Kelley has shown flashes of potential over the last three years both out of the backfield and as a receiver. With new coordinator Kellen Moore at the helm, this could be the year he breaks out.
Betting projection: The Chargers have made a reputation out of being one of the most disappointing teams in the NFL. With the talent they have, the playoffs shouldn't even be a question, but here we are. They should be right there in contention at the end of the year, especially with Herbert being unquestionably one of the best quarterbacks in the league. Now is the time for his supporting cast to step up and get on his level.
Las Vegas Raiders
Super Bowl odds: +4000
To win conference odds: +2800
Division odds: +1200
Odds to make the playoffs: Yes +360, No -500
Season win total: Over 6.5 (+110), Under 6.5 (-140)
2023 record: 6-11 (Under 6.5)
Key additions: QB Jimmy Garoppolo, WR Jakobi Meyers, S Marcus Epps
Key subtractions: QB Derek Carr, TE Foster Moreau
Most important game on the schedule: The schedule gets very rough for the Raiders beginning in Week 8. That week, they face the Lions in a game that will kick off a stretch where they will face the Giants, Jets, Dolphins, Chiefs (twice), Vikings, and Chargers. If the Raiders want to make a run at the playoffs and avoid finishing at the bottom of the standings, that Week 8 game with the Lions is critical. Win and it could build enough momentum to carry them to a couple of wins through that murderer's row of top-tier teams. Lose and it could start a skid that may not end for a long time.
Prop to watch: The Raiders offence has a ton of question marks right now. Derek Carr is gone, and in comes Jimmy Garoppolo at quarterback. Josh Jacobs is holding out and there's a very real possibility that he may not play this year. Darren Waller is long gone, too.
All of this is important because of the impact it could have on Davante Adams. He led the league in receiving touchdowns last year with 14, but Carr takes more chances than Jimmy G. Because he's an elite receiver, you can confidently take his yardage over (1,250.5, -115) but this should be a down year since Jimmy historically hasn't been one to stretch the defence.
Potential breakout player: The Vegas defence is certainly an intriguing one. Maxx Crosby and Chandler Jones form a top-tier duo that should keep quarterbacks scrambling for their lives. All of which should bode well for Tyree Wilson, the seventh overall pick in 2023, who has all the tools to be an elite pass rusher at the pro level. There are some concerns that he won't be as explosive coming back from injury. But with the aforementioned names on his side, coming in as a situational pass rusher could be just what he needs to make the biggest impact. The Raiders will need it if the defence is going to keep them in games throughout the season.
Betting projection: The Raiders are shaping up to be pretty bad, but it isn't so bad that the No. 1 pick is in sight. The defence has its share of talent, especially along the line with the aforementioned Jones and Crosby. If they can consistently get to the quarterback, the Raiders will be in more games than they have any right to be. But with no Jacobs and Jimmy G at quarterback, there isn't a lot to love about this offence. Take the Raiders to come in under their wins projection (-140) and take Adams as a relatively safe pick to hit his over for receiving yards. Past that, there isn't a whole lot of certainty when it comes to the Raiders as a whole.
Las Vegas Raiders under 6.5 wins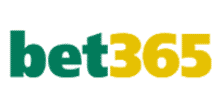 -140
Denver Broncos
Super Bowl odds: +4000
To win conference odds: +2500
Division odds: +550
Odds to make the playoffs: Yes +195, No -240
Season win total: Over 8.5 (-110), Under 8.5 (-110)
2023 record: 7-9 (Under 8.5)
Key additions: RT Mike McGlinchey, G Ben Powers, DE Zach Allen, RB Samaje Perine
Key subtractions: DE Dre'Mont Jones, T Calvin Anderson
Most important game on the schedule: The million-dollar question surrounding the Broncos will be, "Can Russell Wilson bounce back from a career-worst year?" With Sean Payton in town, there are more than a few reasons to believe that he can. After beginning the year with home games against the Raiders and Commanders, the Broncos head to Miami in week 3. The Dolphins will be the first real test for the Broncos, and should give us a pretty clear indication about both Wilson's form and the strength of the entire Broncos team.
Prop to watch: Wilson is going to be the guy to watch this year in Colorado. At 34 years old, he's at the point where many players start to fall off a cliff. If you look at his last two seasons, you can see the sharp decline already. He posted 25 touchdowns and 6 interceptions in 2021 while managing just 3,100 yards. For that reason, his passing yardage prop is interesting. At 3,800.5 yards, it's hard to love the over. He hasn't come close in either of the last two years. There's a chance that he might still be the Russell Wilson we grew accustomed to in Seattle. Then again, there's a pretty good chance that he's over the hill, so we would take the under (-125) on his yardage totals.
Potential breakout player: Payton has a history of getting big numbers out of his tight ends. Many will remember Jimmy Graham becoming an elite player for a few years during his peak in New Orleans. For that reason, TE Greg Dulcich is one to keep an eye on in 2023. Dulcich grabbed 33 passes for 411 yards over 10 games, so the potential is there. Wilson is going to need all of his weapons to rebound and that leaves a lot of room for Dulcich to expand his production in the coming year.
Betting projection: The Broncos are one of the toughest teams in the NFL to predict. They were awful a year ago, with Wilson looking like he couldn't even cut it as a passable quarterback. At the same time, there are still a handful of arguments that might convince you into taking them seriously. Right now, it's just too difficult to know which Wilson we are going to get. Yes, his offensive line was bad. That said, the throws he made even when he had time looked decidedly un-Wilson-like. For now, take the under on their wins (-110) until they can prove that Wilson isn't completely washed up.
Denver Broncos under 8.5 wins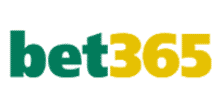 -110