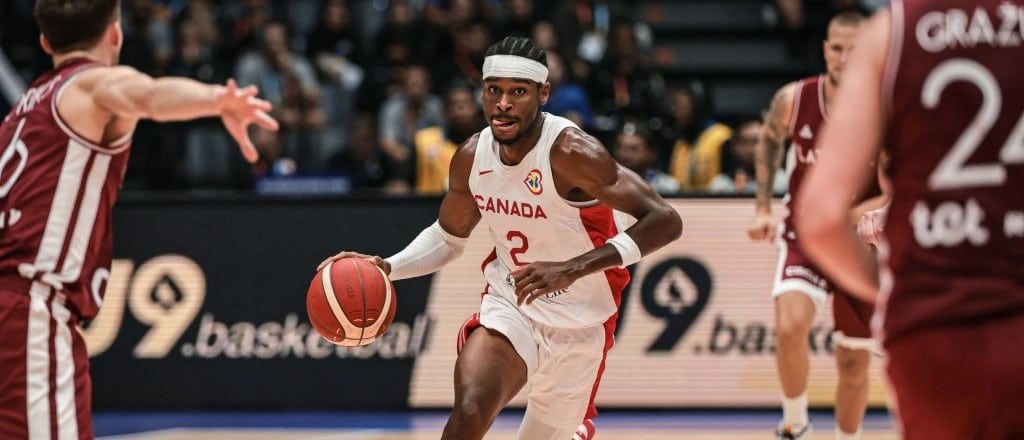 We are now officially into the second round of the group phase of the FIBA Basketball World Cup. In this round, the top two teams from each group – eight in total – will be combined into four groups. As the winner of Group H, Canada will be part of Group L in the next round.
Playing the top two teams from Group G, Canada will first have Brazil to worry about in the second round. The game gets underway at 9:30 a.m. ET on Friday and can be watched on Sportsnet.
Bet on Canada vs. Brazil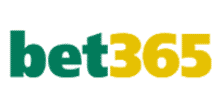 CAN -18.5
BRA +18.5
Let's get into the nitty-gritty and see how these two teams match up, how Canada has done so far, and what kind of bets at bet365 you should keep a close eye on going forward.
Game preview
Group G wasn't exactly loaded with talent heading into the FIBA World Cup. Spain, the clear favourites, ran the table en route to a 3-0 record in group play. Brazil, meanwhile, was clearly the best of the rest, beating Iran (100-59) and Cote d'Ivoire (89-77) quite handily. The Spaniards, much more experienced at this level, easily dispatched the Brazilians 96-78 for the latter's only loss.
Canada, meanwhile, has been dominant against Group H competitors. They opened group play with a 30-point win over France, one of the favourites of the tournament. Major wins over Lebanon (128-73) and Latvia (101-75) followed.
It seems like Canada is a team on a mission right now. Shai Gilgeous-Alexander has been a dominant force for Canada so far, coming close to the 30-point mark in both the France and Latvia games. On paper, Canada is too deep and too dominant to be threatened by Brazil.
Canada on the championship path
For Canada, things are going drastically differently than they did in 2019. This time around, the Canadian roster is loaded with quality NBA talent. One needs to look no further than Gilgeous-Alexander, who has been dominant so far in international play.
The proof that Canada is just too tough to beat may have come in the Lebanon game. Winning by 55 points, Canada didn't have anyone crack 20 points but got 10+ points out of a whopping nine players. That kind of depth will come in handy when tougher opponents like the United States come around.
Thinking practically, there are a few things that bear consideration. Yes, the attention is rightfully on Gilgeous-Alexander, but his supporting cast has been very good. RJ Barrett has come alive since a quiet game against France, posting 17 points against Lebanon and 22 points against Latvia. He will need to be one of the team's best scorers if the Canadians hope to walk away as champions.
But perhaps most encouraging is the performance of Kelly Olynyk. A depth player in the NBA, Olynyk has taken on a major role for Team Canada. He had 18 points and four rebounds against France and another 12 points, eight rebounds, and five assists against Lebanon. Finally, he posted 15 points, six rebounds, and four assists against Latvia. That kind of well-rounded performance can put Canada over the top later on in this tournament.
Player props to watch
From a betting perspective, a few players are definitely worth watching in this game. Heading into the matchup with the Brazilians, keep your eye on these three player props:
Kelly Olynyk, Over 5.5 Rebounds (-115)
Olynyk has quietly been a monster for Team Canada, getting the start at power forward. Against France, one of the strongest teams in the tournament, he came just shy of topping his over, picking up four rebounds in the 30-point Canadian win.
Since then, Olynyk has posted games of eight and six rebounds. In a game against Brazil, he should see more action than he has in the last two games. The damage he did came in just 20 minutes of game time, mostly limited because of the fact that Canada was winning by huge numbers. Look for Olynyk to top the over again when it comes to rebounds against Brazil on Friday.
Marcelinho Huertas, Under 4.5 Assists (-115)
One of the elder statesmen on this Brazil team, Huertas has taken on a key role so far in the tournament. With six assists against the Iranians, he displayed a solid ability to distribute. That number declined to four assists in an easy win over the Ivory Coast and just two assists (and two points) against a much better team in Spain.
At this point in the game, Huertas is a fringe starter in terms of contributions. Bruno Caboclo and Yago Mateus have taken control of this team and are the driving forces whenever there is success offensively. Against a Canadian outfit that has All-NBA talent, it will likely be tough sledding for not only Huertas but the entire Brazilian team.
Shai Gilgeous-Alexander, Over 23.5 Points (-115)
Gilgeous-Alexander has, without a shadow of a doubt, been the star for Canada this World Cup. He started off the first round with a great performance against France, a major contender in the tournament. With 27 points, 13 rebounds, and six assists, Gilgeous-Alexander had a quiet first quarter but dominated moving forward. He only had 12 points against Lebanon because he barely played in a blowout, but came back with a 27-6-6 performance against Latvia.
Gilgeous-Alexander is clearly playing at a high level, doing a little bit of everything for Canada. In another game where Canada is clearly favoured, look for Gilgeous-Alexander to step up once again and lead the way for Canada. Look for him to crack 30 points for the first time in this year's World Cup.
Shai Gilgeous-Alexander over 23.5 points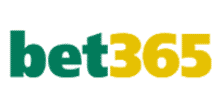 -115
Recommended bets
Now that we know how the player props look, what about the game itself? We feel pretty confident that Canada is going to walk away the victor in this one. But which bets look ideal aside from the Canada moneyline? Here are two bets that you should be eyeing carefully.
Canada -18.5 (-110)
No matter how you cut it, Canada has been dominant through three games of World Cup play. Though Brazil has been solid in their own right, it was clear that they were overmatched when facing Spain, a team that is top to bottom better. Now they have to face a motivated, talented Team Canada that has been laying waste to opponents.
Their lowest margin of victory was 26 points against the Latvians, a game where the starters found the bench early and stayed there for much of the contest. That kind of performance does not bode well for Brazil and it seems like their only hope is to be able to keep this game at a respectable score.
Under 179.5 (-110)
Canada does a pretty solid job of getting near the over on its own, topping 100 points in the last two games. That said, this line is quite high. They have only topped the 180-point mark once, combining for 201 points in the game against Lebanon. It's a pretty safe assumption that Brazil will come in around 70 points as the last two opponents have.
Canada is capable of scoring with the best around. But they would have to get into the 120-point range to make the over possible and might not be able to do so if they get deep into the bench shortly after halftime. Play it safe and go with the under here.