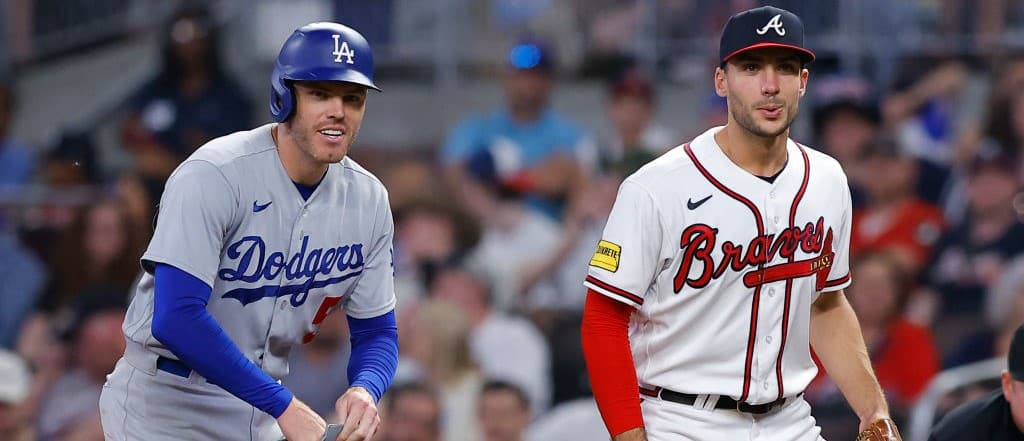 The two winningest teams in Major League Baseball run into one another this weekend in what easily could be a preview of the National League Championship Series. At the moment, it doesn't appear there's anybody who can stop one of these clubs unless it's the other one.
The Atlanta Braves (-140) go into Friday night's game as an appreciable road favourite playing behind their ace, Spencer Strider, while the Los Angeles Dodgers line up behind veteran Lance Lynn, who has found new life since being traded out of a bad situation in Chicago.
Bet on Braves vs. Dodgers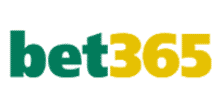 ATL -140
LAD +120
Given the strikeout abilities of both starting pitchers, this normally would be a spot where you would expect a low run total – and it's set accordingly at eight by bet365 – but that's far from certain with the two best lineups in MLB taking part. The Braves lead MLB with an .845 OPS while the Dodgers are second at .801. The Braves lead with 250 home runs. The Dodgers follow with 208. The Braves lead with 770 runs. The Dodgers follow with 747. Get the idea?
The series also will have an impact on the most closely watched award races, with Mookie Betts, Freddie Freeman, Ronald Acuña Jr. and Matt Olson perhaps the four most-deserving NL MVP candidates and Strider pushing for Cy Young recognition.
Braves vs. Dodgers odds
All odds courtesy of

About the Braves (87-45 SU, 70-62 ATS, 70-59-3 o/u)
It's hard to pick your poison with so many lethal alternatives. How can you pitch carefully to Acuña with Ozzie Albies and his .833 OPS batting behind him? Olson leads the majors with a stunning 112 RBIs because those two guys and Austin Riley get on base so frequently.
How powerful is this Atlanta lineup? On Wednesday night in Colorado, it set a new franchise record by mashing its 250th home run (Orlando Arcia did the honours) with 30 games remaining in its season. Now, the Braves have that many games to catch the 2019 Twins and set the MLB record, which stands at 307.
After making his major league debut and allowing two runs over six innings Wednesday, Braves pitcher Darius Vines, who got home runs from Marcell Ozuna, Kevin Pillar and Arcia while he was in the game, remarked, "This lineup is ridiculous."
That pretty much sums it up.
About the Dodgers (83-49 SU, 71-60 ATS, 75-50-7 o/u)
Remember when a lot of people were saying the Dodgers were really going to miss the Turners, Trea and Justin (no relation)? Well, that hasn't really been a thing. Remember when people said the Dodgers messed up by not doing more at the trade deadline? Um, they've already made this the best month since they moved out of Brooklyn in 1958, going a ridiculous 24-4 in August with one more day left.
Once again, the Dodgers seem to be playing on a different level than any team not named the Braves, which means – once again – they won't get tested until the cooler days of October arrive.
What is so impressive about this Dodgers team at the moment is that it hits good pitching almost as convincingly as fringe talent. The Diamondbacks lined up their best two starting pitchers – Zac Gallen and Merrill Kelly – for the series and the Dodgers won those games 7-4 and 9-1.
Spencer Strider over 7.5 strikeouts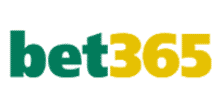 -140
Probable pitchers
Atlanta: RHP Spencer Strider (15-4, 3.46 ERA, 13.85 K/9, 1.06 WHIP)
For those who think Blake Snell has the National League ERA title sewn up, how do you account for this guy? While his ERA might only rank 16th, his peripherals blow away the rest of the field. Strider's 236 strikeouts lead MLB by a whopping 34. His WHIP is the best in the NL. While he doesn't fit the classic right-handed ace profile because he's barely six feet tall, Strider's arsenal is electric, with a high-spin fastball, a cartoon slider, and a changeup he uses largely against lefties. It's worth pointing out, however, that one of his more erratic starts came against this Dodgers lineup when he allowed four runs while striking out 11 batters back in a May 23 loss in Atlanta.
Los Angeles: RHP Lance Lynn (10-9, 5.56 ERA, 10.15 K/9, 1.38 WHIP)
As lopsided as this matchup first appears, just know that Lynn is a lot better than his numbers would indicate. It had to be a drag pitching for the White Sox this year and Lynn looks like a liberated man judging by his 4-0 record and 2.03 ERA since he was traded to the Dodgers. His bugaboo this season has been home runs, specifically the 34 he has given up – most in the majors. There's no mystery to what Lynn is going to do. He's going to throw a lot of fastballs as hard as he can and hitters need to be ready to swing the bat. While the Braves clearly have the edge riding behind their ace, Lynn is a highly competitive pitcher with tons of pennant race and playoff experience.
Weather
Aside from a recent freak tropical storm, L.A. weather is pretty predictable during the summer. Expect clear skies, a striking pink sunset over the San Gabriel Mountains, and temperatures of about 22C with winds wafting out to left field at about 12 km/h.
Betting trends
We've already discussed how explosive these two teams are and, in the Dodgers case, they were supposed to have taken a step back from their 2022 exploits. It's no surprise that both teams have tended to exceed the run total all season. The Dodgers have hit overs at the highest percentage in baseball (60%) while the Braves are fourth at 54.1%.
The Braves have been exceptional as heavy favourites this year, going 70-30 when favoured by -135 or more.
As you might imagine, the Dodgers have rarely been underdogs this season, certainly not to this extent. When getting odds of +114 or better, they have won four of their seven games. One of those was their May win over Strider.
Player prop trends
Back at the end of April, it looked like Ozuna's days in this league might be numbered. He was still trying to live down a 2021 domestic violence arrest and he was batting .085. Since then, he has been one of the most dangerous hitters in baseball, with 29 home runs since the start of May. Only seven players have hit more in that span and two of them – Olson and Betts – are playing in this series.
The sportsbooks seem to be buying Lynn's change-of-scenario narrative as they have set his number of outs fairly high at 17.5 (the over is -150 at bet365), which could create an opportunity. Lynn lasted only 5 1/3 innings in his only start against Atlanta this season, back on July 15 with the White Sox. He'd have to get through a full six innings to cash the over and that's a difficult proposition against this lineup.
Strider's strikeout total is set ridiculously low (7.5, -140) at first glance given his propensity for whiffs. He has exceeded that number in 21 of his 26 starts this season. But here's why it's set that low: the Dodgers, for all their power, don't strike out very often. They rank 19th in strikeouts.
Max Muncy is riding a nine-game hitting streak into play and he has four multi-hit games during that span. The third baseman is -115 to record over 0.5 hits, but he's 0-for-6 in his career against Strider.
Wagers to consider
Given Lynn's propensity to challenge hitters and, consequently, allow home runs, it's worth perusing all of Atlanta's long-ball lines. There's not a lot to go by in terms of head-to-head numbers as the Braves haven't faced Lynn much since he had been in the American League for years. Both Acuña (+425) and Eddie Rosario (+600) have gotten him in the past for homers.
The hunch here is Strider will be fixated on proving he can handle this Dodgers lineup and easily blow through that strikeout total whether the Braves win the game or not.
The Dodgers have simply played better in these teams' head-to-head matchups, winning six of the nine games the teams have played the past two seasons. And given their ability to outlast Strider's explosive arsenal, they seem to be in a good spot here as rare underdogs. Any time you can get +120 on a team this good, run for your app!
Other MLB games on Thursday