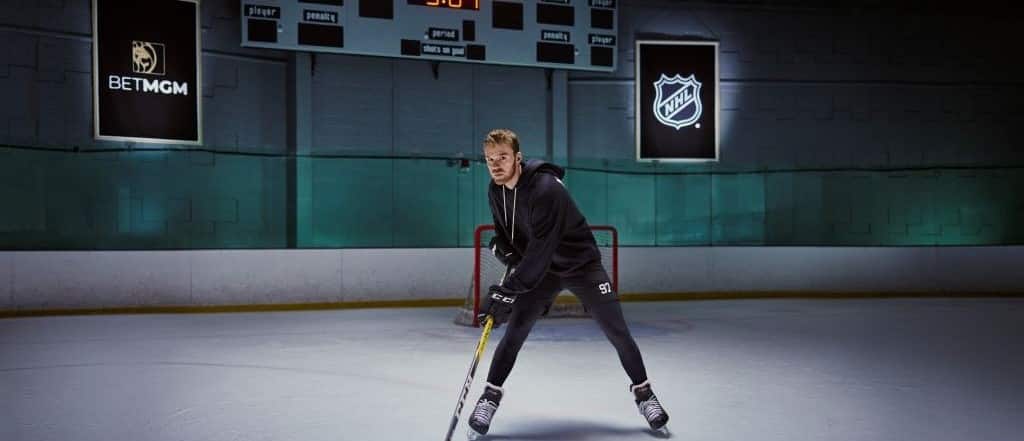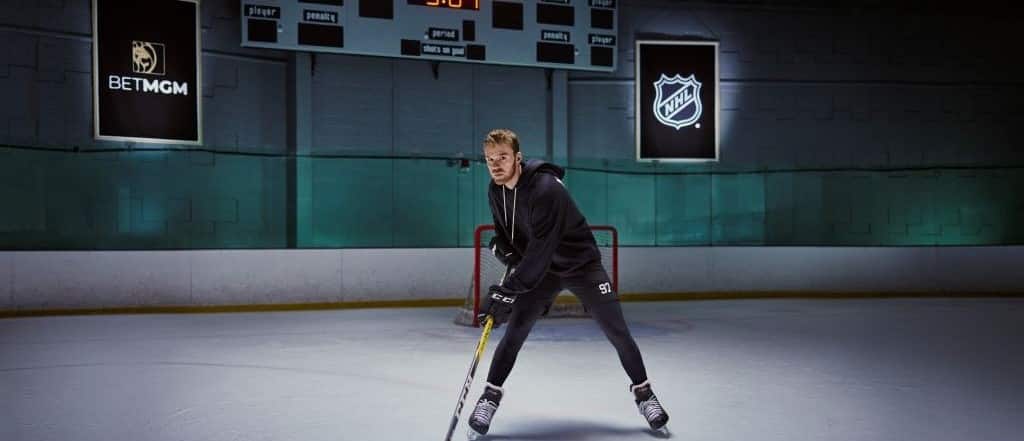 The Alcohol and Gaming Commission of Ontario is officially tightening its restrictions on advertising, Ontario's iGaming regulator announced Tuesday.
Effective Feb. 28, 2024, iGaming operators will no longer be able to use current or former athletes, celebrities, social media influencers, and/or entertainers "who would likely be expected to appeal minors" in their advertising, unless that advertising pertains to responsible gambling messaging.
"Children and youth are heavily influenced by the athletes and celebrities they look up to," said AGCO Registrar and CEO, Tom Mungham, in a press release. "We're therefore increasing measures to protect Ontario's youth by disallowing the use of these influential figures to promote online betting in Ontario."
The AGCO said in its press release that it plans to "issue additional brief guidance in the coming weeks" on these new advertising standards to gambling operators in the province.
The announcement comes a few months after regulators announced at June's Canadian Gaming Summit in Toronto that a decision on an amendment to its advertising standards was just "weeks away." With the start of the NFL season right around on the corner on Sept. 7, and the NHL and NBA seasons set to open their preseason camps in the coming weeks, many private iGaming operators have already solidified their marketing campaigns, although they knew these changes were likely coming.
"We'll see how it all plays out, but we already have an idea of where this is headed," one executive previously told Canada Sports Betting at the Summit. "Our marketing teams are already factoring in these proposed changes into our future plans. It's unfortunate. A lot of time, energy, and money has been spent on these athlete brand ambassadors. But, we'll obviously do what we have to in order to remain compliant with any changes to the advertising standards."
The six-month grace period for operators to come into full compliance with the new advertising standards will potentially allow them to use their current brand ambassadors (athletes, celebrities, etc.) in all advertisement types for the remainder of the MLB and NFL seasons, and the majority of the NHL and NBA regular seasons.
Industry regulators have been under constant pressure by the public, media, community groups, and mental health organizations to address the advertising blitz in the province that has accompanied the launch of Ontario's regulated iGaming market in April 2022.
When the AGCO proposed a change to its advertising standards to ban athletes last spring, the regulator received almost 50 responses from various groups and organizations. After reviewing this feedback, the AGCO elected to move ahead with the tightening of restrictions, but did decide to provide operators a loophole to use their athlete/celebrity brand ambassadors to instead convey responsible gambling messages in ads moving forward.
Initial advertising standards already limited operators
Strict advertising restrictions were put in place by the AGCO prior to the launch of the regulated iGaming market in April 2022. Private operators can't use public advertising to promote bonuses, and a level of consent is needed from players in order for them to receive deposit, signup, or bonus offer information. However, these restrictions didn't stop a tsunami of gambling advertisements across the province that many Canadians are now fed up with, according to a recent Ipsos poll. And there was widespread confusion over these standards during the initial months post-launch, and it resulted in four operators (PointsBet, BetMGM, DraftKings, Unibet) being fined by regulators for advertising infractions.
The boom of gambling advertisements across the province, and Canada, really became a hot-button issue after the CBC aired a documentary on the potential harmful effects the advertising could have on the public, and in particular young people, in January. Recent ads from BetMGM featuring hockey stars Wayne Gretzky and Connor McDavid were flagged, as were many other advertisements from operators live in Ontario.
Some other current and former athletes being used in operator advertisements include Auston Matthews (Bet99), Kevin Garnett (BetMGM), Marshawn Lynch (BetMGM), Georges St-Pierre (Bet99), the Manning family (Caesars), Charles Barkley (FanDuel), and Rob Gronkowski (FanDuel), among several others. PointsBet Canada also has partnerships with members of the NHL Alumni Association and various professional curlers.
It'll be interesting to see how these brand ambassadors are utilized moving forward, although it's important to note these advertising restrictions are only enforceable in Ontario, and ambassadors can continue to promote iGaming brands in other jurisdictions across Canada and internationally, at least for now.
At the federal level, Bill S-269, sponsored by Senator Marty Deacon, was tabled in June with the aim to establish a national framework on advertising for sports betting. The legislation tasks the government with placing "reasonable" limits on sports betting advertising to protect society, children, and youth. The next step in the parliamentary process will be a second reading at the Senate level. A bill can become law only once the same text has been approved by both Houses of Parliament and has received royal assent. It can be a lengthy process.
Interpretation of new standards will be key
The revisions to the advertising standards will have operators seeking clarification on whether or not their particular brand ambassadors appeal to minors in the eyes of the AGCO.
Operators are hoping that they get clear guidance from the regulator and that there isn't a repeat of the confusion surrounding the advertising standards that occurred shortly after the launch of the regulated market.
"I think without a clear formula for determining which influencers/celebs appeal to minors it's going to be very confusing and potentially messy," one Canadian igaming executive told Canada Sports Betting.
With the ban of former athletes in advertising/promotional materials, how will this impact former athletes that are featured in sports betting segments on mainstream media? For example, former NFL tight end Luke Willson. As part of its partnership with TSN, FanDuel runs a sponsored TV segment during the NFL season on the network featuring Willson that promotes the sportsbook. Is this considered an advertisement? Or, will this kind of TV segment be permitted under the new restrictions?
The issue of .NET advertising also wasn't addressed in the AGCO's advertising amendments. Operators that have literally bought into, and that are participating in the legal market, are still frustrated at the amount of free-to-play advertising running rampant throughout the province and across Canada.
During the Canadian Gaming Summit, Mungham vowed the AGCO would tackle this issue in the upcoming year.
"I'm tired and frustrated with .NET advertising and people trying to work that loophole," he exclaimed. "Those .NET advertisements are meant to channel you to a play-for-money site. That doesn't have a place in Ontario in my view. We're pulling any levers we can, and we'll work with media companies as a first step to try and get some of that advertising gone. Lots of work being done there, including outreach with the federal government."
Recently, yours truly attended a CFL game at Tim Hortons Field in Hamilton. Advertising from an iGaming operator not currently licensed with the AGCO was plastered all around the venue, including in a designated premium seating area. An advertisement for that particular operator's free-to-play platform even ran on the scoreboard during a break in play, despite the operator not being licensed in Ontario.
So, in conclusion, get ready to see even more responsible gambling messaging this fall and winter from Ontario's iGaming operators, like the below advertisement from PointsBet's curling brand ambassadors. This is obviously a positive development, but the new advertising restrictions still don't address the sheer volume of gambling advertisements across media platforms in the province. However, as previously mentioned, that could be addressed soon with Bill-S-269.