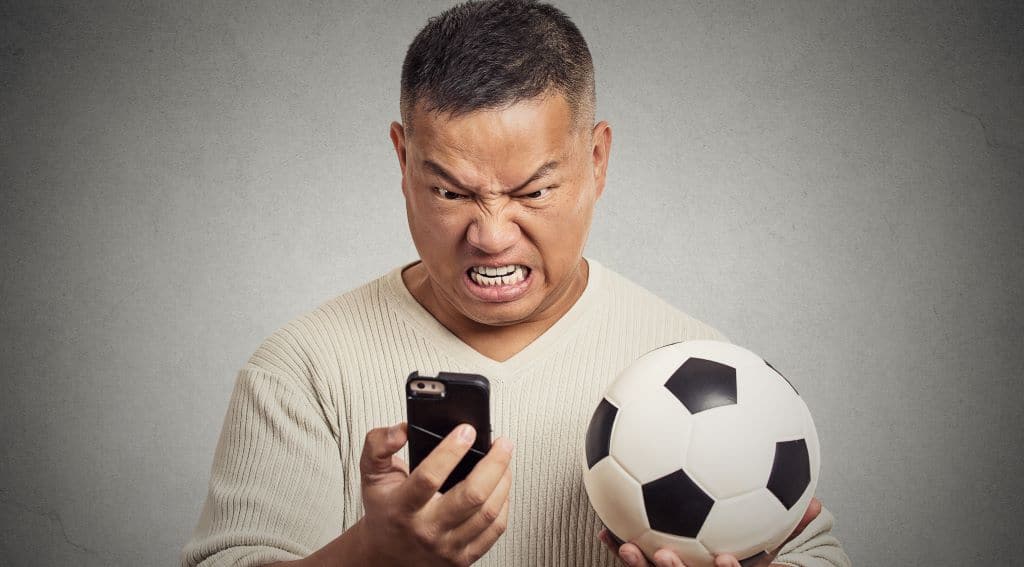 A new poll conducted by Ipsos, one of the largest market research and polling companies globally, has found that Canadians are growing tired of the sheer volume of gambling ads and that the trend of gambling online instead of in-person at various gambling venues is accelerating since the COVID-19 pandemic.
New polling and social listening data from Ipsos found that 63% of Canadians agree there should be limits on the amount and/or placement of gambling advertising. This number ranged from 59% (British Columbia) to 69% (Atlantic Canada) depending on the province. Exactly 482 (62%) of respondents from Ontario, the only province with a regulated online gambling market, believed advertising should be limited.
A social listening analysis conducted by Ipsos also found that negative posts about sports betting advertising had increased by 820% between July 2022 and October 2022. 42% of Canadians polled said the gambling ads are not likeable or enjoyable to watch. That dissatisfaction number increased to 54% among young people (ages 18-24).
Ipsos says that prior to the pandemic 40% of Canadians reported going to a casino at least once a year. In 2022, that number has dropped to 26%, compared with the 30% of Canadians who report playing casino games through an app or website.
The online gambling numbers are even more prevalent in Ontario, where 47% of adults surveyed say they've done some form of online gambling (casino, horse racing, bingo, sports betting) in the past year (compared to 40% of Canadian adults). 35% of Ontarians (compared to 30% of all Canadians) have played online casino games and 30% have tried sports betting (compared to 22% of all Canadians).
The poll was conducted between Nov. 17-22 of last year and included data from 2,002 respondents aged 18 or older from across the country. It's accurate to within ± 2.5 percentage points, 19 times out of 20.
Canadians struggling to identify legal/illegal operators
Another issue the poll found was that Canadians are still struggling to identify which operators are legal, and which are illegal, in their respective jurisdictions.
When asked which types of companies were legally permitted to operate online gambling and sports betting in their province, 37% of Canadians said it was the provincial government's lottery corporation, 6% thought it was private betting companies, and 37% believe it's both government and private companies. One in five respondents (20%) simply said they didn't know.
In Ontario, 49% of respondents said both government and private companies are eligible, which is correct. However, 19% of respondents from Ontario couldn't distinguish which operators were legal.
As previously stated, Ontario is the only province in Canada that permits private operators to do business in the province. This data is extremely troubling, especially for provincial jurisdictions outside of Ontario, and suggests that the online gambling industry has plenty of work to do in order to educate the public on legal gambling markets and operators.
Canadians are likely confused because grey market, or illegal offshore operators, have been doing business in the country ever since the creation of the Internet. These operators have become normalized along with offerings from provincial lottery corporations.
When Canadians wager with an illegal offshore sportsbook, their deposits aren't protected, their winnings may not be paid out, their personal information and data are vulnerable, and gameplay may not have fair and competitive odds. Offshore sportsbooks also aren't mandated to provide limit-setting features and other responsible gambling resources to bettors.
Previous study
Last July, Canada Sports Betting conducted a survey that asked 1,222 respondents from Ontario about their views on gambling advertisements, concerns, and the legal/illegal implications of wagering with specific sportsbooks.
Almost 75% of people surveyed thought there were too many sports betting ads, but more than half said they don't feel incentivized by the ads to place bets.
The Baby Boomer demographic saw television and public space advertising as the biggest concern by a nearly 10% margin (32.9% overall share), while Gen X gave a slight edge to social media ads (29.8%, about 1% more than TV) and Millennials saw it as the leader by a significant margin (33.2%, about 11% more than TV).
More than 55% of the respondents interested in online sports betting said they don't do it, which means people are lacking the information required to place wagers with reputable operators.
Respondents also didn't know which sports betting sites were legal or illegal. 51% of those polled believed that both BetMGM and Bodog were legal sportsbooks. At the time of the study, BetMGM was a licensed sportsbook in Ontario, and Bodog was not. And 35% of respondents said they weren't sure if both of the sportsbooks were legal.